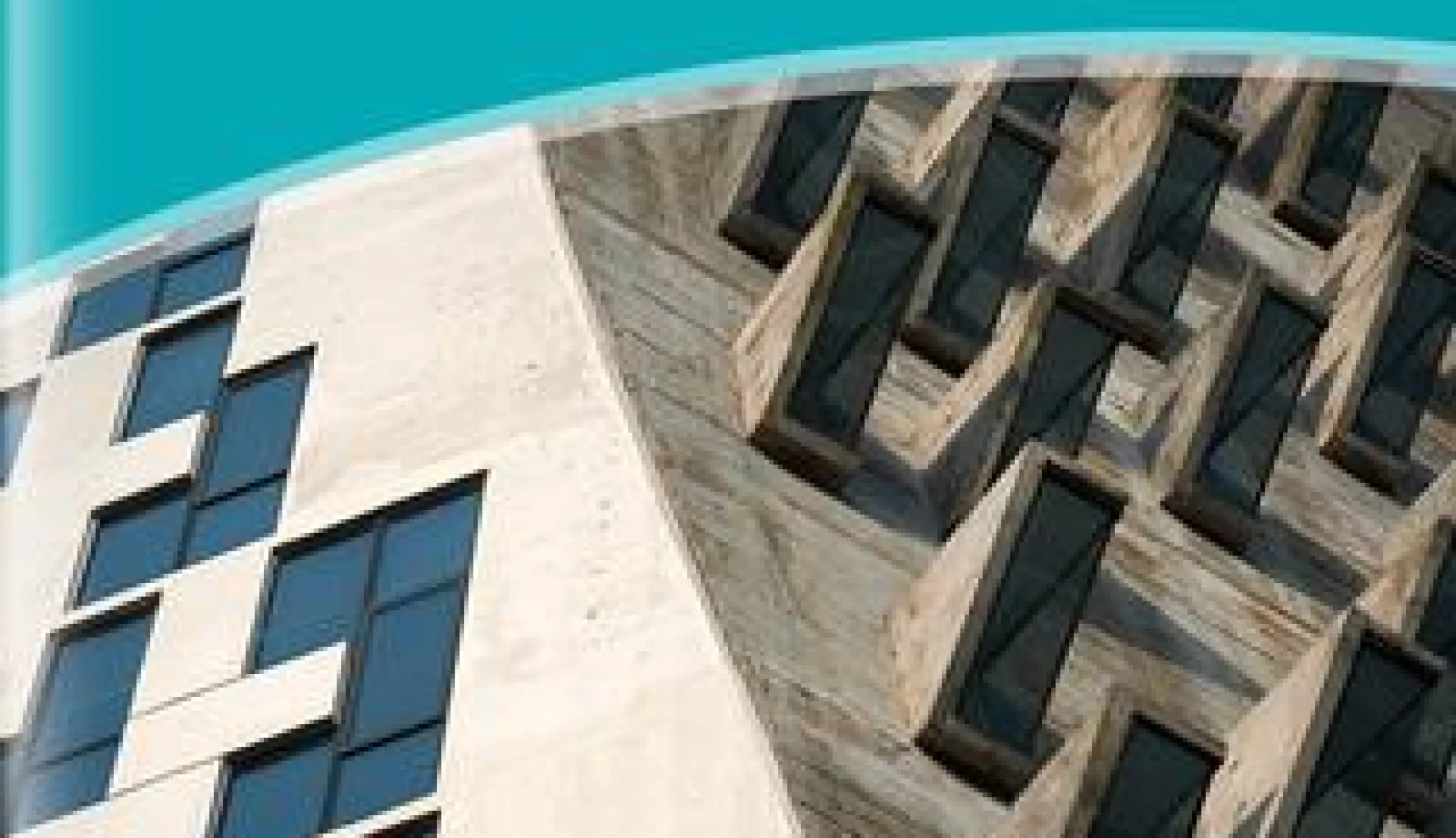 Fenestra Malaysia's façade expertise has transcended into one of the region's most renowned consultancy services, with technological innovation and sustainable durability driving the Company's rapid growth
Writer: Matthew Staff
Project Manager: Tom Cullum
In a booming Asian façade sector, the need for elite, experienced, knowledgeable consultants is becoming a construction sector staple, and few have met these calls as prominently as Malaysian-based firm, Fenestra.
Commencing in 2010 as a natural continuation of a successful practice established by Connell Wagner in the country less than a decade previously; the resultant business has grown over the intervening years to become the biggest of its kind in the region.
Such rapid growth is testament not only to Fenestra Malaysia Sdn Bhd's expertise on the subject of façades but the levels of innovation displayed across numerous high profile projects within the domain.
Focusing especially on sustainability and environmental preservation, the consequential durability of the solutions and advice offered has made Fenestra a natural go-to entity for construction companies, facilities managers, and owners alike.
"Fenestra Malaysia is a private limited liability company owned by its three directors and our workforce consists of people with a variety of backgrounds from mechanical engineering, structural engineering, material science, architecture, specialist façade detail designers, construction supervisors and design drafters," introduces Managing Director, Masoud Moinfar. "We offer the full scope of façade engineering services from concept design to developed design, tender documentation all the way to construction observation services encompassing visual mock-up inspections, prototype testing to factory and onsite site supervision.
"Along and independent from this, we offer environmentally sustainable design [ESD] consultancy services for buildings with the aim of a reduction in dependency on natural resources, lowering the environmental impact of buildings and enhancing the quality of the indoor environment for the occupants."
Fenestra's latter ESD services range from analysis of building performance through computer modelling; parametrical energy analysis to increase the choices in building features available to the architects; commissioning management; the development of green building operations guidelines; post occupancy evaluations of buildings; and course green certification management.
Knowing clients' needs
Particularly renowned for its influence on structural and sustainable design – as well as the interface of building services and façades – Fenestra's façade portfolio ventures further into construction management and forensics too. While the former serves as a value-add assurance to sub-contractors, technicians and construction operators, the latter contributes to inspections for a range of purposes including: compliance with construction documentation; due diligence reports; emergency assessment of risk to public safety; cause and source of water leaks; general condition of cladding materials and systems; assessment of remaining service life; and materials assessment.
In offering such an array of solutions on a multi-sector basis, the business is able to meet all potential client needs; an attribute which Moinfar alludes to as a key differentiator.
"We have an eagerness to know the needs of our clients," he affirms. "The closer we are with them, the better we understand their wants and desires, their boundaries and limitations. We then adapt our approach to those wants and boundaries in a way that produces an outcome which sits comfortably with the building owner or developer.
"The fact that most of our work is repeat business from people we have a rapport with is a testament to the success of this approach."
Construction in Malaysia is buoyant
The aforementioned, increasingly pertinent, facet of Fenestra's overall offering revolving around ESD consulting is an eco-focused showcase of the Company's foremost attribute – its environmental acumen.
From small refurbishments to major new builds, Fenestra's knowledgeable, accredited professionals are able to assist clients in gaining green accreditation for new and existing buildings as well as whole township developments; compounded by facilitation of Malaysian GBI (Green Building Index) as well as the US LEED (Leadership in Energy and Environmental Design) rating systems.
This GBI and LEED certification management has had a positive influence whether clients are only just beginning their design process or whether the process has already begun; Fenestra then inputting the right questions in order to facilitate the interdisciplinary coordination required for integrated sustainable design.
Project wise, this has already transpired into a series of ESD projects as Moinfar adds: "We currently are engaged for façade engineering on around 40 projects and about 30 of these are green buildings. Construction in Malaysia has been buoyant since 2010 and our forward workload is currently taking us to 2022, not counting work already in the pipeline.
"The location of our projects [both façade and ESD-wise] is similarly diverse, ranging from Johor to Penang and Kuching to Kota Kinabalu although most of our current work is in Kuala Lumpur. The Astaka Padu development with two towers each of 72-storeys in Johor, for which we are the façade engineers, is the tallest of all the projects we currently have in hand."
Building for the future
ESD considerations are completed via an entire roadmap report whereby Fenestra provides the project team with an objective assessment of each component of the green building grading criteria in order to attain certification.
And across both traditional façade management and the additional ESD services, no demographic of sector is off-limit.
Catering for areas inclusive of mixed-use developments, offices, retail, residential, institutional, special facilities, hospitality and townships; Fenestra's expertise is mirrored by the project portfolio it can now boast.
The business has won numerous awards for its input towards projects including Phase 3 of Platinum Park; Menara KKR 2; Menara Hap Seng 2; The Grand Hyatt Hotel; Tower 3 KLCC; Menara CIMB – KL Sentral; and Nu Sentral office tower.
However, perhaps none epitomise Fenestra's overall capabilities better than Menara OBYU. Completed in 2012, the Company provided consultancy services for façade engineering as well as the facilitation for green building certification.
To achieve such widespread acclaim, the ability to keep on top of the latest and most pertinent industry trends is critical, and none more-so than that of the green building revolution.
Moinfar explains: "In Malaysia, the adoption of 'green buildings' has been spectacular in the past few years. This comes not only from the regulatory authorities, who relentlessly strive for buildings which use less natural resources, but as of late also from the building owners who have grasped the notion of truly building for the future.
"This doesn't necessarily have an environmental angle but has more to do with the commercial realities. It won't be long before the buildings in Malaysia have to publicly declare their resource consumption ratings as already has begun in some countries in Europe. The better the ratings, the higher the price of the property."
On the lookout for talent
To be completely recognised and to maintain its market-leading position, there of course needs to be an ongoing search for expansion and diversification, and Fenestra certainly adheres to this notion as it looks to align itself more wholly to clients' needs as they arise.
Subsequently, a whole host of new or broadened offerings have been added to the Company's remit in recent times, partially incorporating further areas of training and industry enrichment.
As ever though, the primary focus remains on where Fenestra can make a sustainable impact, as showcased through its growing list of projects and the ongoing efforts it puts into the workforce via ongoing training, promotion, retention initiatives and up-skilling.
"You have put your finger on a sensitive aspect of our business," Moinfar states. "We are extremely fortunate to have in our employment some of the brightest designers in the country, nonetheless, we are always on the lookout for more talented people. Staff training, be it internal or external, is a fundamental premise that we abide by. We hold regular and frequent in-house seminars for all the staff to ensure they are introduced to the latest materials and technologies or simply updated on industry trends. Our staff attend external seminars and conferences for the same reason.
"Meanwhile, retention of staff in a booming construction industry is always challenging and we are no exception. However, we are proud of the fact that we have a relatively low staff turnover and take it as a compliment that we are doing something right!"
Immensely effective
Moinfar goes on to pinpoint Fenestra's staff compliment as one of the Company's key advantages in a competitive industry environment, alluding to each individual's determination and expertise. This in turn has also had a dramatic effect on breaking into new realms and capitalising on new trends as has been seen across ESD and eco-related activities.
"Our staff is made up of façade designers, structural engineers, architects, mechanical engineers and sustainability professionals. This has inevitably skewed everything we do in the eco-friendly or sustainable direction," the MD elaborates. "For example, glass selection is often seen as an aesthetic choice made by the architects. This may well be the case, but as a policy we carry out a parametric study on a number of glass types with the same visual properties as the glass chosen by the architect to determine their comparative impact on the building.
"This study covers energy consumption, daylighting and comfort indices. We perform the same study on other façade elements such as external shading which can be immensely effective in reducing the energy consumption of buildings."
Complementing this manpower and trend adherence with an equally consistent dedication to modern technologies helps to create a more detailed, dynamic approach to solutions; culminating in a flexibility and scope that Moinfar envisions will take Fenestra to new heights in the years to come, across all evolving parameters and new innovations too.
"Over the next few years I would like to see us expanding our activities to façade related fields such as wind engineering," he concludes. "There are currently no wind tunnels in Malaysia and we send our building models to Australia for wind tunnel testing. Hopefully we, together with our associates in Melbourne, will establish Malaysia's first wind tunnel in the next two years."
VIEW Fenestra Malaysia Sdn Bhd BROCHURE