Having grown up with the cocoa industry, we speak to Steven Nightingale, COO of NGIP Agmark Ltd, and gain a unique insight into the progressive company supplying the globe with high-quality cocoa.
COCOA IN THE LAND OF A THOUSAND CULTURES
Papua New Guinea (PNG) is home to a significant cocoa industry.
Today, hundreds of thousands of family livelihoods rely on the trade, with the sector contributing approximately 300 million PNG kina (around 88 million USD) annually.
Although this is overshadowed by larger-scale global cocoa production in countries such as Ivory Coast, PNG's industry is internationally reputed for producing high-quality cocoa, with the country's trade in demand all over the world. However, it is not without its challenges.
"The cocoa industry is under threat from other commodities, falling prices and lack of land due to a growing population. Most of the land in PNG is customary so it's very hard to buy large blocks to use for farming," explains Steven Nightingale, COO of NGIP Agmark Ltd (NGIP Agmark). "The country's infrastructure also has a large impact on the industry such as the increasing costs of goods and services, and in the end, this all hits the last people on the line – the farmers."
In stark contrast, the COVID-19 pandemic had the opposite effect on the cocoa business in PNG, according to Nightingale.
"However, the pandemic put people back on the land to tend to their crop for income, and so was beneficial to business," he says. "There was not a lot we had to do to adapt, as we continued to be there for our staff and especially our farmers. We followed all protocols set down by the authorities and worked within them. We are proud to say we didn't lay off any staff throughout the entire pandemic!"
We aim to continue to be the premier producers of cocoa and provide the highest quality customer service and to keep on with educating our farmers"

Steven Nightingale, COO, NGIP Agmark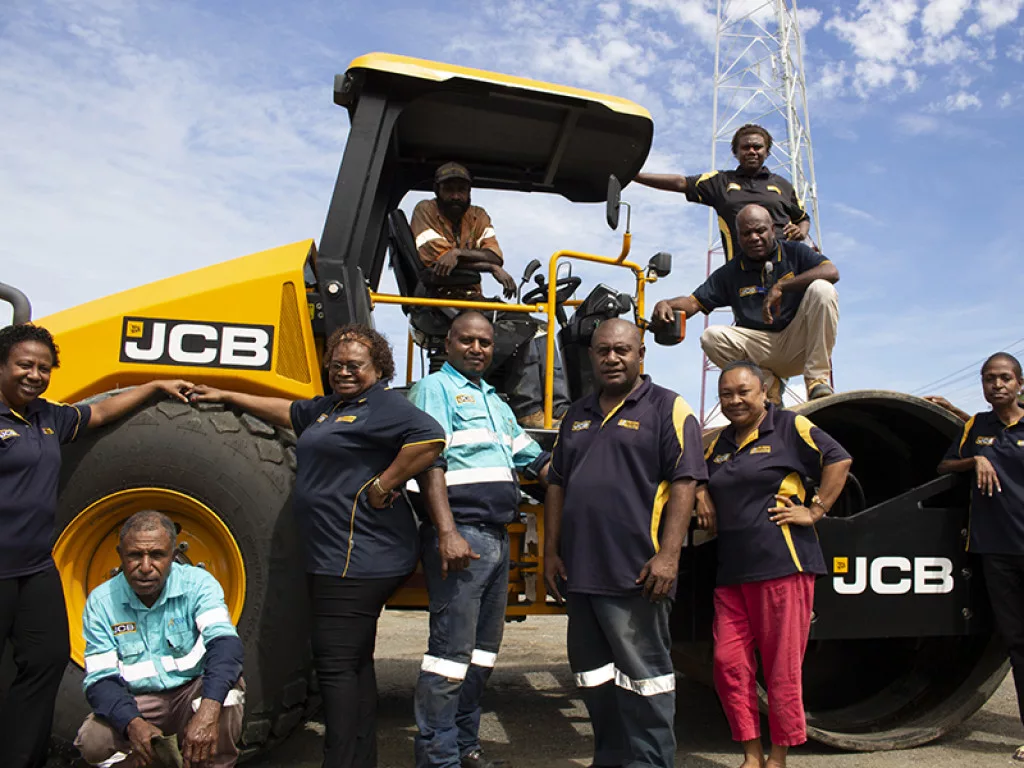 COCOA ACROSS PNG
NGIP Agmark is a diversified agri-business based in PNG, operating plantations, coastal shipping, agricultural retail supply, machinery, trucking, logistics, and stevedoring.
"We are PNG's leading cocoa company, the country's largest cocoa grower, trader and exporter," Nightingale tells us. "NGIP Agmark is headquartered in Kokopo (East New Britain Province), a part of the world unique for its peaceful, tropical vibrancy and diverse environments such as its rainforests.
"From this exotic base we trade more than 30 percent of PNG's cocoa into Asia, China, New Zealand, Australia, the US and Europe, shipping directly to the world's largest chocolate manufacturers. We are also involved with the marketing and trading of a range of other agricultural commodities including coffee, copra, essential oils, chillies, pepper, and other spices."
NGIP Agmark's physical footprint includes plantations in East New Britain Province, cocoa buying points across the PNG islands and mainland, agricultural supply retail outlets at more than 10 locations, coastal shipping based out of Rabaul, land transport in East New Britain Province and Morobe Province, and engineering fabrication in Kokopo.
"We also have a growing portfolio of property and share investments across PNG," Nightingale says. "We have anywhere between 600 to 750 employees depending on the cocoa seasons, and we aim to continue to be the premier producers of cocoa, provide the highest quality customer service, and to keep on educating our farmers.
"Another core part of our company mission is to work hard to strengthen our relationships with our farmers' needs by connecting with them to meet those steady demands, while also maintaining strict standards on both production quantity as well as quality within each production process. On top of this, we work hard every day to provide our customers with high-quality service that they can rely on. We take great care in developing our staff – both now and into future generations!"
We work hard every day to provide our customers with high-quality service that they can rely on. We take great care in developing our staff – both now and down future generations!"

Steven Nightingale, COO, NGIP Agmark
ROOTS IN THE SECTOR
For Nightingale, the cocoa industry in PNG is a familiar space and one deeply ingrained in the past, both personally and culturally.
"My dad has been in the cocoa industry for as long as I can remember," he tells us. "We lived on a cocoa and copra plantation from 1980 and still have the same plantation today – Watta Plantation on the east point of the Gazelle Peninsula, in East New Britain Province, PNG.
"You could say my interest began on day one. I started out with the company in 2011 in charge of the transport and logistics division, Rabtrans. My qualifications as a heavy diesel mechanic were what brought me back to PNG, and from there I moved into other areas of the business and eventually into Operations Manager in 2018. In my role as Operations Manager, I was responsible for overseeing the day-to-day operations of our company, including production, logistics and human resources. My main focus was on ensuring that our products and services were delivered on time, to our standards, and to ensure the overall operations were running smoothly."
In 2020, Nightingale was promoted to Chief Operating Officer and Director following the passing of his father and the company's Managing Director, John Nightingale. As COO and Director, Nightingale is now responsible for all aspects of the business, from production and development to manufacturing and sales, as well as for ensuring that NGIP Agmark products meet the highest quality standards and that its customers are satisfied.
"I am proud to lead a team of dedicated professionals who are committed to delivering the best possible products and services to our customers," Nightingale continues. "Cocoa has been in my blood since I was born, and I am also proud to be able to continue my family's tradition of working in this industry."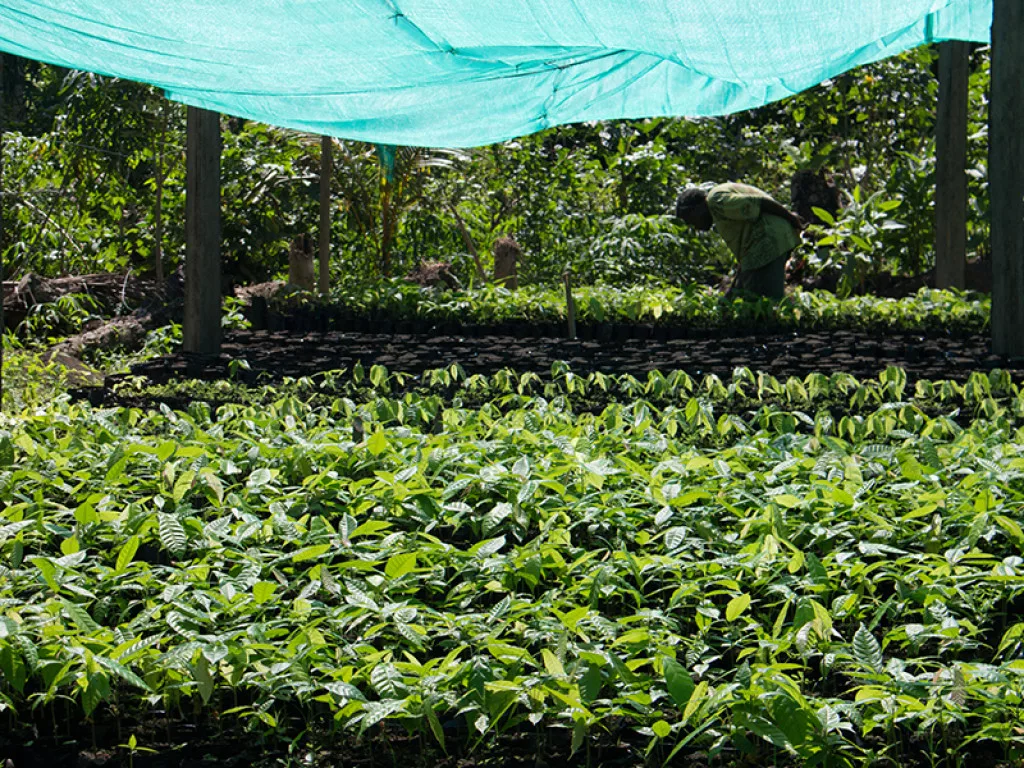 A SUSTAINABLE FUTURE
Moving forward, NGIP Agmark's key priority is the growth of a number of company divisions and expanding its footprint in a couple of key locations throughout the country.
"We're looking to establish a base in Lae where we can have all our divisions in the one building; it will become our second head office set up as such," Nightingale continues. "The cocoa industry in PNG is very different than that of the other producing countries in the world, it's all customary land and each farming family works as much or as little as they want on their own land. So, what we are doing is providing the training for farmers to better look after their crops, produce more and keep up the quality.
"We are in the process of getting Rainforest Alliance certification and with this bring in our farmers that are shareholders to also be under the brand. We are working with one of the bigger grinders in the world to partner with us on this, and we are also looking to convert our dryer from diesel to solar to reduce our impact on the environment. The only way anything can be sustainable is that it's profitable for everyone."