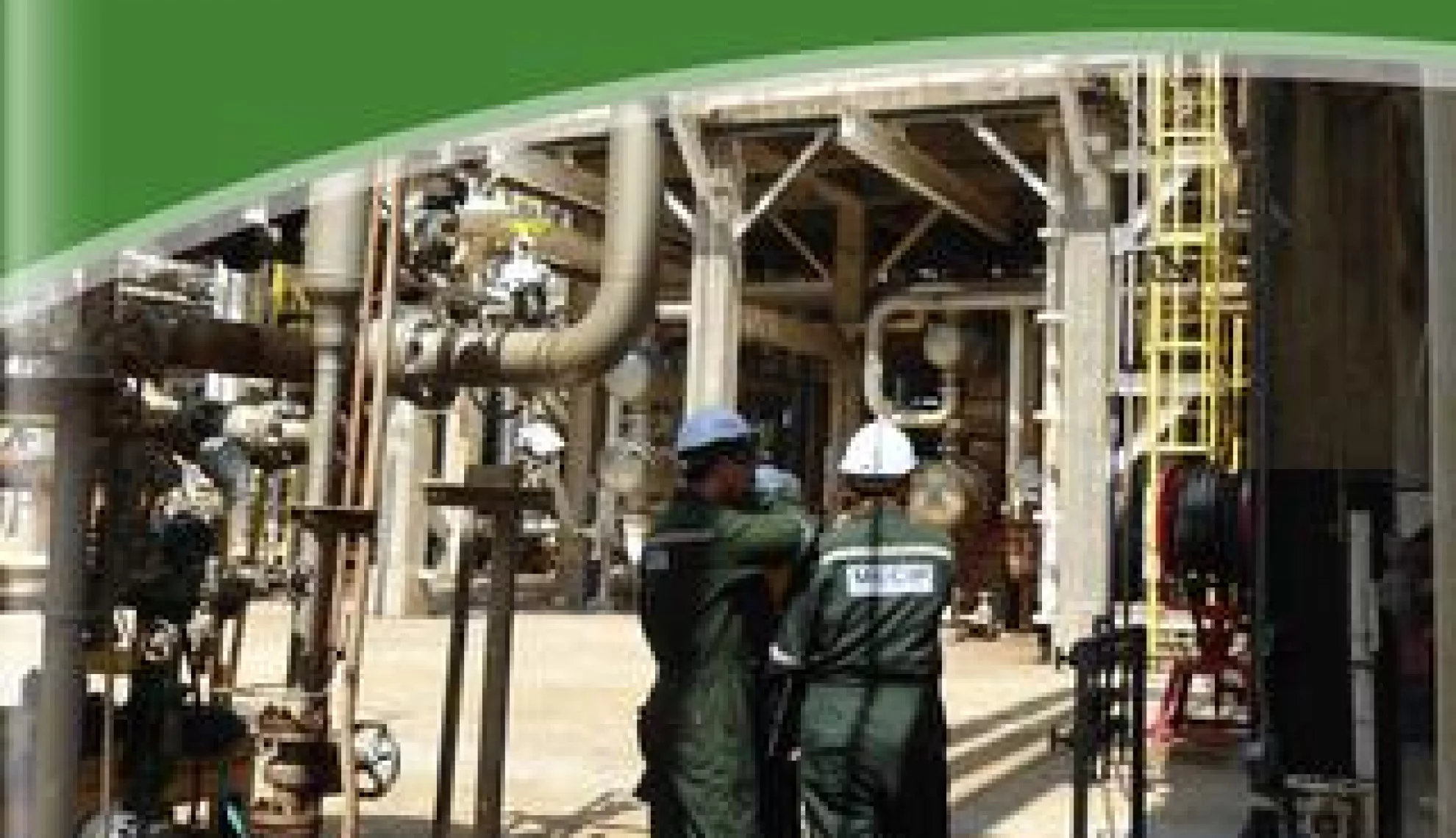 MECIP is strategically positioning itself to capture a Malaysian oil, gas and petrochemicals market that is set to surge dramatically over the next two years
Writer: Matthew Staff
Project Manager: Josh Hyland
A Company with more than 20 years of experience compounded by a workforce with more than 30 years packs a potent punch in an industry where knowledge is everything and differentiators are difficult to come by.
For MECIP though, it is precisely this combination of assets which continues to drive it forward to market-leading prominence, having evolved from 1994-1995 to become a turnkey oil & gas and engineering solutions provider working alongside some of the biggest names in global industry.
"Back when we became active in late 1995, we provided engineering design and management for building services, before later expanding our scope to provide engineering design and management of plant changes for the oil, gas and petrochemicals sector," recalls Managing Director, Ahmad Nazari Ashari. "This occurred in 2001 and since then we have established a reputable track record in process engineering, piping and mechanicals, instrumentation, and electrical, civil and structural engineering for downstream plants in the oil & gas sector."
The result of such a wholesome progression has been an ever-broadening appeal to some of the industry's biggest names including PETRONAS, Shell Sarawak and BP as well as numerous clients in Europe as well. And in nearly all cases, these have proved to become long-term repeat contracts, emphasising the quality showcased by MECIP with each new customer, and each new project.
Stewarding MECIP's impressive rise has been some of the leading minds in the industry, with an ownership that boasts three senior engineers supporting a further two directors and the Chief Executive Officer at the upper echelons of the business.
"The CEO runs the management of the Company, with the other directors providing support across technical and marketing aspects," Ashari explains. "This is important, as a large percentage of our revenue comes from engineering design services, specifically those pertaining to the design and engineering of changes and modifications in a process plant."
An extremely huge increase
Housing high levels of experience and expertise within the confines of the Company also helps in monitoring industry trends and in forecasting certain fluctuations, a knack which has become significant over the past two-three years as the demand for MECIP's kind of services reached a plateau.
Ashari details: "MECIP has been providing these services to most of the oil, gas and petrochemical plants in Malaysia but since the past two-three years there have been almost no new plants being commissioned in the country.
"However, with the imminent completion of the massive RAPID project at the southern tip of Peninsula Malaysia, in mid-2019, we are looking at an extremely huge increase for these services, exceeding 100 percent. This is due to the construction of big oil refineries, numerous world-scale petrochemical plants and other utility plants needed for the project."
Consequently and ultimately, MECIP is strategically positioning itself to capture the market when demand does inevitably surge in two years' time, while the plan in the interim revolves around consolidating its current market position and strengthening internal capacities and capabilities for when the surge kicks-in.
"The most important continuous improvement strategy in the meantime is to increase the competency of our staff," Ashari affirms. "We strive to increase the competency levels of our engineers and design team so that we can satisfy the increasing complexities of engineering solutions that the clients demand.
"At the same time, we will continue to be more efficient to deliver solutions at very competitive rates to our clients."
Footprint, people, future
Simultaneously, the primary projects being targeted by MECIP over the coming years will be in the realm of energy management, with the Company currently conducting preliminary assessments to help a client define the scope of work, so that they can achieve concerted savings in energy consumption at several of their plants.
And diversification doesn't end at MECIP's portfolio either, with international development also pivotal within the overall evolution framework of the Company.
"MECIP has been active in promoting services not just in the ASEAN region, but also in selected markets in Europe," Ashari emphasises to this end. "We have been providing services to Norway, via a partner company in Bergen; we are an active participant in oil & gas exhibitions; and we have participated in Aberdeen, Houston and Brunei with the assistance of a Malaysia Government agency, MATRADE. We are also going to Abu Dhabi later this year to participate in the exhibition there.
"We are selective in choosing the country that we wish to venture into. Some factors that we consider before we go abroad are competitiveness, ease of doing business in that country and sometimes the need for a local partner."
Back at base, however, the message is very clear: local is best. And in no other way is this better demonstrated than across MECIP's aforementioned workforce. Having recruited the majority of engineers from local universities and as a result of intern training initiatives, the priority is always to hire local candidates; "as long as they are equally good across other attributes like communication and working as part of a team", Ashari adds.
All of these facets combined have resulted in a formidable offering across an ever-expanding market base, and with the 2019 surge on the horizon – as well as a forthcoming listing on the Kuala Lumpur stock exchange – MECIP can look forward with positivity at its chances of realising a long-held vision.
"This vision is to provide local solutions with global expertise," Ashari concludes. "And we will continue to achieve this by remaining relevant and by staying ahead of our competitors with quality services and competitive rates."
VIEW MECIP BROCHURE