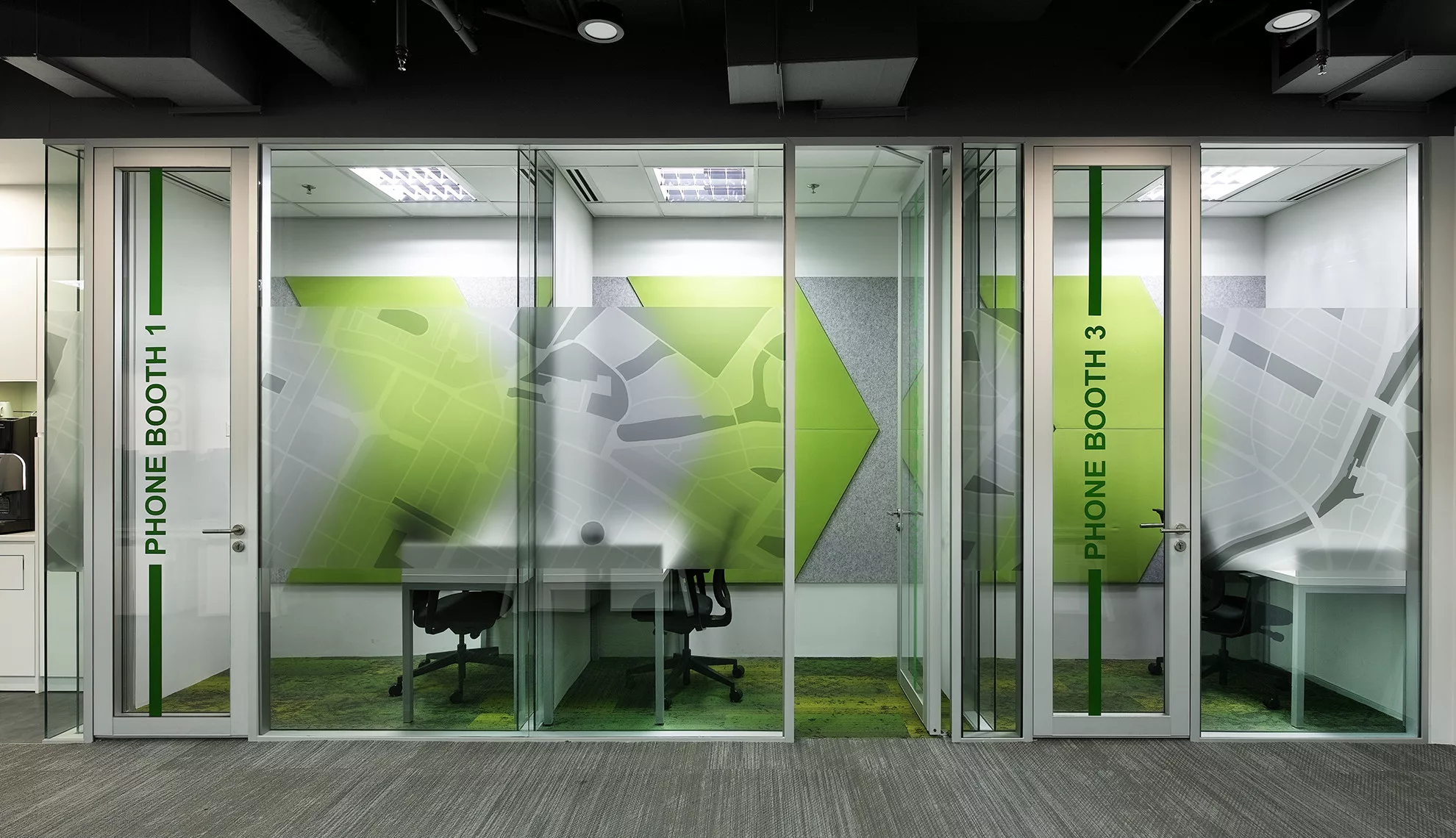 Leveraging the global reach of CBRE and the local nous of its Malaysian employees, Bala Vijayasingam and his team are empowering property development across the country
Writer: Jonathan Dyble | Project Manager: Tom Cullum
"In spite of less certain macroeconomic factors, Malaysia remains competitive.
"The country offers the fourth most competitive leasing costs and second most competitive fit out costs in Asia Pacific, not to mention being the eighth most competitive nation from a facility management cost perspective.
"Couple this with a well educated yet relatively medium wage population and Malaysia offers attractive incentives to potential investors when it comes to setting up operations or manufacturing hubs."
A Malaysian national born and bred, Bala Vijayasingam is a firm believer that the region's real estate has become a flagship for economic potential and prosperity.
"Indeed, the market in Malaysia has softened this year," he continues. "However, we have seen an increased appetite to locate manufacturing facilities in Malaysia – perhaps a silver lining as a result of the prolonged China US trade war."
Heading up the country operations of CBRE, the world's largest commercial real estate services and investment firm, Bala has witnessed first-hand this changing albeit relatively optimistic climate, noting that the office market in particular remains especially active.
"The market as a whole is a tenants' market," he affirms. "The Klang Valley area in the west, for example, home to Kuala Lumpur, has seen two consecutive years of circa 10 percent increase in the available supply.
"Occupancy rates were previously hovering at 80 percent, while this increased supply places the onus on developers to boost the attractiveness of their offerings to prospective tenants."
It is here where CBRE Malaysia has been able to thrive, supporting its clients by filtering the good opportunities from the bad and advising owners on realistic opportunities in order to enhance their assets for the region's pool of prospective tenants.
Be it technical due diligence, project management or the ever-increasing role of its growing principal business, the company's full range of real estate services have established it as the go-to entity for client support.
Local nous, international expertise
It is this ability to excel on multiple fronts that Bala is quick to highlight, citing it as one of CBRE Malaysia's key differentiating factors.
"We're better connected, better resourced to support our clients and committed to growing our presence," he states. "There are perhaps other companies who operate in our sectors who can stake their own claims to these points, but not to all three."
The firm's network of global partners and clients equally is outlined as a major asset by the country head, providing a secure, long-term and solid base of works to support the regional division's ongoing growth. It is arguably the company's staff, however, that truly set CBRE Malaysia apart, home to the largest team of talented industry specialists and project managers in the country.
"It is good to take due cognisance of the diversity of our team and the strength it affords us," Bala Vijayasingam affirms.
"The team is diverse and not just from a gender perspective. We've got team members who are relatively new to this industry whilst others have over 40 years of experience! Some are from the Asian sub-continent and others even from outside of Asia.
"We have engineers, interior designers, ex-contractors, quantity surveyors and architects adding to the pool of skillsets which we're able to bring to the table for our clients."
Going above and beyond, these skillsets are bolstered by the business itself in a circular fashion.
Each of its project managers are placed on a mandatory training programme, developed in conjunction with the University of Texas, upon appointment – a scheme that lasts between 10 months and a year.
An extensive online module, it provides CBRE's staff with education on par with that of the globally renowned Project Management Institute (PMI), yet its teachings are more tailored to the sectors and verticals in which the firm operates, be it rainwater harvesting, smart lighting solutions or next-gen façade technologies.
In the eyes of Bala, combining these world class training offerings with an emphasis on hiring a mixture of local and international talent has proven to be invaluable.
He explains: "Hiring locally was at the very forefront of our initial growth plans. I strongly believe that delivering locally requires a strong local team.
"From a cultural familiarity perspective and price, it indeed proved to be a key cornerstone of our local business's early growth. Subsequently, with volume, we have been able to bring in key hires from outside of Malaysia to expand the breadth of our talent pool.
"We've also been able to support the global mobility of our people through this approach. We would like to think that our global footprint helps support the CBRE family when it comes to relocation, not only boosting the global retention of our talent, but equally acting as a key recruitment driver across multiple regions."
The merits of this global footprint that Bala references present themselves in a multitude of other ways.
Considering the company's supply chain operations, for example, CBRE's international pedigree allows the Malaysian operations to leverage a number of reliable partners that the group works with on a global scale.
The Fusion Programme, part of the firm's project management business, is a prime example of this, utilising the group's standing to drive cost reductions and savings by working with qualified service providers and suppliers.
"What international suppliers bring with them is a certain level of consistency that our global clients are comfortable with," Bala reveals.
"Through this programme we aim to maintain a consistent output at an attractive price point that serves as an option for our client's consideration, noting always that CBRE is always open to working with the broader supply chain on the proviso that they best serve the client's needs and circumstances."
This strategy forms the core of CBRE's rigorous supply chain programme, the firm simultaneously operating a transparent procurement platform to ensure its clients benefit from the best solutions providers available in any given market at any given time.
"It is critical to note that project success is only achieved when multiple spokes come together to deliver a successful outcome," Bala adds. "Without strong supply chain partners, including some newly established relationships with local suppliers, we cannot succeed."
From industry leading expertise to esteemed supply chain strategies, CBRE Malaysia's operational expertise have unsurprisingly translated into numerous project successes over the years.
Recent evidence of this comes in the form of Principal – a relatively new string to the company's extensive bow being used to deliver turnkey solutions.
"We have not traditionally operated as contractors," states Bala, "and it is important to distinguish our Principal model from run-of-the-mill solutions offered by contractors or EPC parties.
"Right now, there are different levels of maturity for this model – EMEA has been operating it for a significantly longer period, for example – but in Malaysia we have been delivering Principal as a solution on select projects where the scope is well understood and defined."
Heavy mechanical component installation and equipment replacement procedures have come under this, Bala citing his pride regarding a particular data centre project for an oil and gas major in the region.
"The entire project, which involved the installation of new UPS (uninterruptible power supply) and CRAC (computer room air conditioning) units, was delivered on time with the highest levels of health and safety observed throughout, without any unplanned disruptions to our client's business," he states.
"The nature of the work saw our team deliver the works almost exclusively through night shifts, highlighting the flexibility and dedication of local individuals to support our clients' goals."
As the conversation continues, the country head equally cities CBRE Malaysia's role in the Tun Razak Exchange (TRX) development as one that is particularly exciting.
A site consisting of parcels of land under private development, government infrastructure and a joint venture with an international developer constructing a green roof retail centre, hotel blocks, office towers and residential offerings, the colossal 70-acre plot is expected to deliver 10 million square feet in office space to Kuala Lumpur upon completion.
"We're very excited about the associated increase in opportunities that this will bring about," Bala reveals.
"CBRE has been involved on projects in TRX for a number of years, supporting client leasing arrangements, performing valuations, monitoring and controlling base build progress, delivering workplace consultancy services and directing office fit-out projects on real estate for multinational companies with interests there.
"Moving forward, we are also intrigued to explore opportunities to support facilities management services to bring the full scope of our offerings to bear at this new financial centre.
"It's an area that will emerge as a core hub of the city in years to come."
In truth, the enterprise has a lot to be excited about in the short to medium term.
While CBRE will be looking to consistently meet its annual financial targets much like any other business, diversification and expansion through channels such as Principal pose as equally exciting ventures moving forward.
"We want to do more new build projects, more industrial projects, more Principal projects and maintain our market leading position in the office fit out sector," affirms Bala.
"Equally, as we look to further enhance the management structure of our team, our senior figures will be able to step up outside of the project delivery services niche. This will be necessary to develop the managerial capability of our people as well as to provide opportunities for career advancements within CBRE."
Eyeing growth both in terms of its team and its portfolio, Bala once again draws upon his opening optimism, referring to the abundance of opportunities that the Malaysian market is expected to provide moving forward.
He concludes, reiterating these cautious yet buoyant forecasts: "The recent additions to office and retail supply here may dampen new build launches for now, but the market has historically been cyclical in Malaysia and these are expected to grow again in the medium term.
"Whilst we focus on other areas, such as the tenant fit out and industrial projects to generate growth, we will be well placed to support future new build opportunities.
"CBRE is here for the long term – we will look to support all our clients, domestic and international, to recognise their real estate ambitions as part of their wider business success in Malaysia."
VIEW CBRE Malaysia BROCHURE