SEE Group is a family-owned collection of companies specialising in civil construction and engineering. We explore its expanding portfolio and impressive operations with Executive Director, Joel Barnes.
SEEING THE FUTURE OF CONSTRUCTION
The ever-changing Australian construction sector is currently undergoing a vast transition, as the entire industry makes a shift towards a more sustainable future.
Alongside this, the nation's construction businesses continue to seek safer and more environmentally-friendly processes, whilst simultaneously preparing for the adoption of renewable energy sources, eco-friendly materials, waste reduction, and recycling. This is all whilst addressing the challenge of minimising the environmental impact of the broader industry.
A major player within this transition is SEE Group (SEE), a family-owned collection of companies that specialise in civil construction, engineering, fleet and asset solutions, and bulk material supply.
Today, SEE operates through four distinct business divisions: SEE Civil, Quarry Solutions, DMC Quarries, and Civil Rent.
"These divisions collectively serve as essential components in meeting construction, plant, and material needs for our projects. Through seamless collaboration, we offer comprehensive construction solutions that cater to the diverse requirements of our esteemed clients, each with the ability to deliver independently or through integrated services," opens Executive Director, Joel Barnes.
Barnes has more than 18 years of experience in providing major road, rail, and civil infrastructure projects and was appointed to his current role as Executive Director in 2021.
After joining the SEE Civil division in 2016 as a Construction Manager, he progressed to Operations Manager, then General Manager, before being promoted in 2020 to Executive General Manager of Operations which has involved directing some of SEE Civil's most successful projects.
"When I was in high school, there was a major road project happening near where we lived. I used to go and watch the scrapers and trucks running around on-site moving dirt; it was fascinating. That's where my interest in construction started," he recalls fondly.
At present, SEE predominately operates in Queensland and New South Wales (NSW) and includes offices and operational facilities at Helensvale and Yatala in Queensland, and Chinderah and Tenterfield in NSW.
Across all processes and locations, SEE brings innovation to the forefront by introducing novel approaches to its service delivery and possesses the ability to exercise complete project control from inception to completion.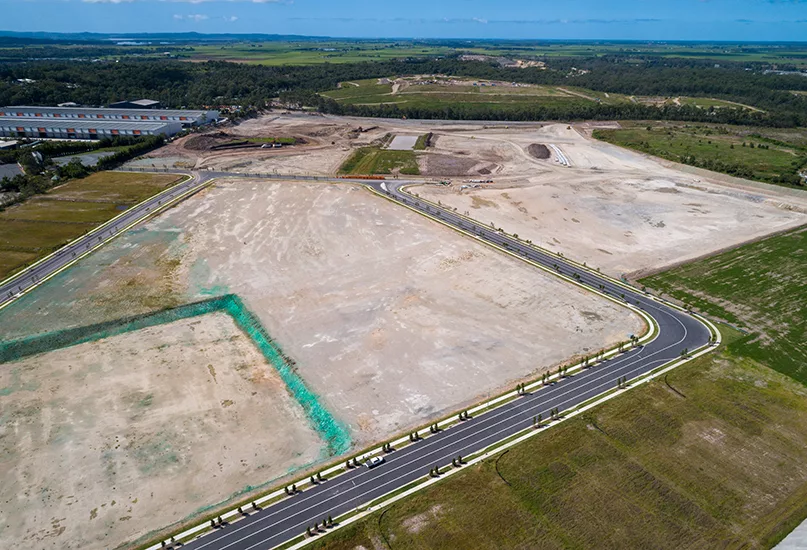 THE POWER OF FOUR
SEE Group has grown meticulously to employ over 350 people across its four distinct divisions.
"SEE Civil is our construction and engineering company, delivering civil infrastructure solutions to road, rail, and aviation infrastructure; energy and resources; as well as commercial and urban development sectors," Barnes sets out.
The SEE Civil arm of the company draws capabilities from Group divisions to deliver an integrated project solution, and the Group has been built to cater to different needs and project delivery types. The Group has also been built to draw from its own capabilities and has built a reputable supply chain to scale operations to project needs and delivery.
Quarry Solutions specialise in quarrying and material supply through fixed quarries, batch plants, and mobile operations. The Quarry Solutions division provides the necessary expertise and experience to deliver a total quarry solution process across the material supply lifecycle which includes identification and legitimatising quarries.
Based in Yatala Queensland, the Civil Rent division offers innovative fleet and asset solutions, with a strong focus on delivering high-quality equipment and exceptional customer service. Civil Rent supplies and maintains a modern and efficient fleet for internal and external projects and specialised quarrying equipment for the Group's quarrying operations.
"Civil Rent's commitment to quality ensures that clients can rely on our equipment to deliver excellent results on their projects. Our team of skilled technicians possess extensive knowledge and expertise across all equipment types," he adds.
Established in 2017, the Civil Rent team now manages and maintains a modern fleet of construction machinery including highway trucks, as well as 230 light vehicles across Queensland and Northern NSW.
"We maintain a comprehensive inventory of over 150 pieces of modern equipment and our fleet is specifically designed to suit customer requirements."
Civil Rent has diversified to deliver bespoke engineered equipment solutions, which includes the in-house design and fabrication of specialised attachments for heavy equipment and high capacity crushing and screening equipment.
Finally, in 2019 SEE Group extended its quarrying and material supply processes with the acquisition of DMC Quarries in Tenterfield NSW. DMC is a well-established quarry across the New England region, and has been supplying bulk materials for over 40 years to specialty markets. DMC's products include the supply of decorative coloured stone resources to large landscaping, decorative, and architectural concrete markets and supply of construction materials such as roadbase and aggregates.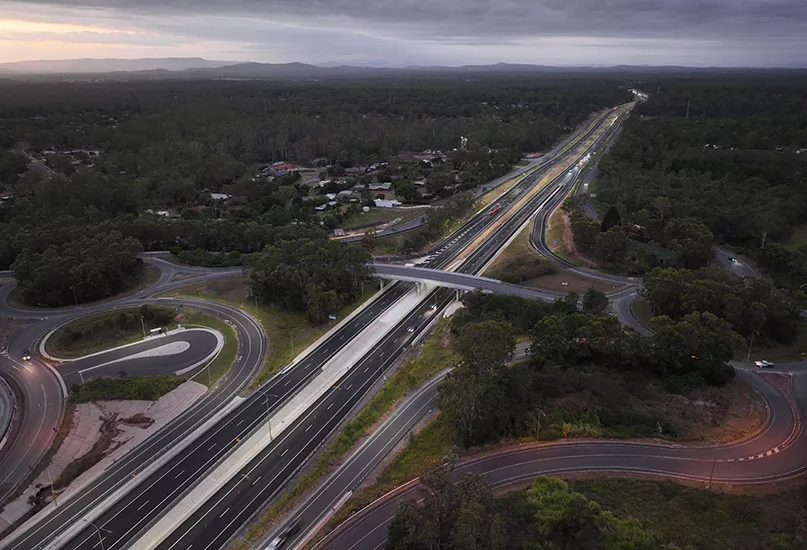 AGILITY IN EXPANSION
SEE's goal for the coming year is not to specifically grow its revenue but to continue to expand and diversify its offering for its clients.
"Our unique strength as a company lies in our robust and vertically-integrated, self-perform model, setting us apart from our competitors," shares Barnes.
This approach enables SEE to consistently deliver optimal outcomes to its clients, as the company prides itself on delivering cost-effective solutions that provide excellent value for money.
The majority of the company's recent upturn in revenue can simply be attributed to an increase in repeat work from SEE's existing clients.
It remains a great point of pride for the company to have maintained and nurtured such great relationships with its clients, and in turn, these customers trust SEE and keep wanting to return and collaborate.
In terms of investment, SEE's strategy has been to focus on providing the resources to aid its continued growth and to enable capabilities. A key component of this strategy is to continue to increase its plant and equipment fleet.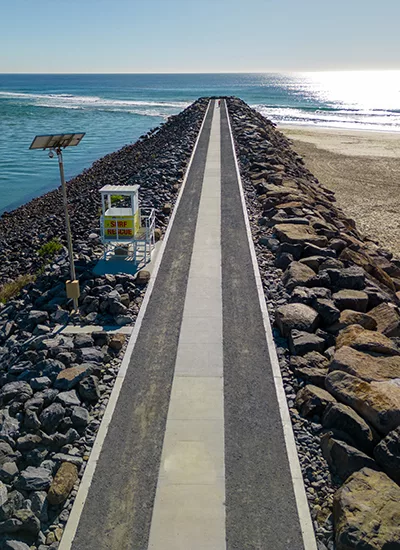 KEY ONGOING PROJECTS
SEE has meticulously collated an impressive portfolio of projects. One that the company is particularly proud of is the ongoing work on the Flagstone Residential Estate from its Urban Division. The client for this project is PEET Limited, with Colliers as the consultant. Flagstone Estate is a satellite city near Jimboomba, where the development forms part of the greater Flagstone priority development area. At completion, Flagstone will have around 12,000 homes as well as a 126ha commercial centre and is predicted to be home to around 30,000 people by 2043. SEE Civil's initial scope of works includes bulk earthworks and 11 residential development stages (approximately 360lots). The division has also been working with PEET Ltd to deliver rolling packages of work since early-2018.
Elsewhere, SEE's Urban Division is also working on the Covella Residential Estate for AVID, with Egis in the consultancy role. SEE is proud to be the sole civil contractor for the Covella Greenbank master planned community residential subdivision located in the heart of Greenbank. The houses are tucked away within 50ha of lush green bushland just 12 minutes from Springfield lakes. At present, the project works consist of mass bulk earthworks and civil works, external road infrastructure upgrades, construction of a new sewage pumping station, and the management of vegetation retention and clearing.
Finally, SEE's Urban Division continues to work towards completion of the Empire Industrial Estate project for The Stephens Group, with Gassman Development Perspectives as the consultant.
SEE Civil is proud to have been the sole source civil contractor on the Empire Industrial Estate since its very first sod turning in April 2015. The project required a substantial retaining wall system up to 10m in height, where SEE's RockBlock product provided the solution.
Significant earthworks have been undertaken and this has included drill, blast, and crush processes. The onsite crushing, using SEE Civil equipment, has allowed the production of drainage aggregates which were used on the project.
Earthwork cut operations were undertaken at production rates of up to 9,500m3 per day to achieve the programme, and extensive civil works and external infrastructure upgrades have also been undertaken to facilitate the development of large industrial and commercial facilities.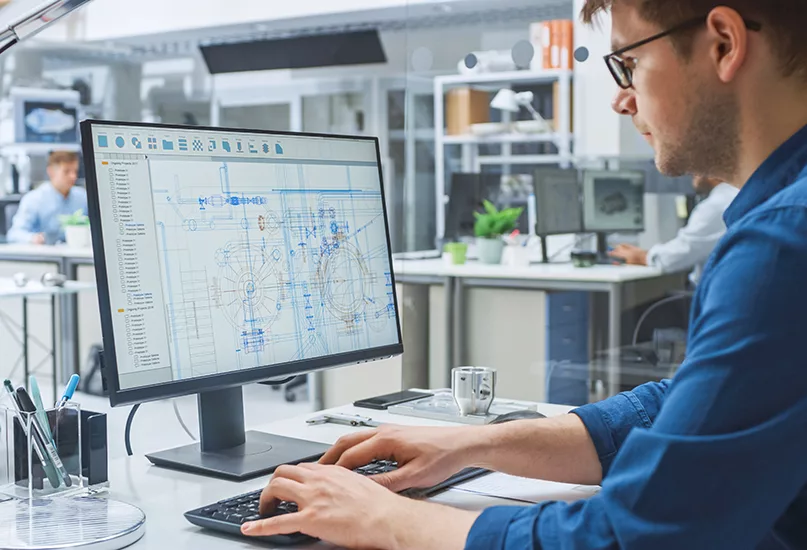 THE POWER TO THRIVE
As a family-owned business, SEE strives to create a work environment where its staff are not only motivated and engaged, but also experience a sense of fulfilment in their contributions to the organisation.
"We have aimed to create a thriving work environment, where we focus on empowering and recognising our employees. We ensure clear communication and transparency to provide clarity on company goals and individual contributions," Barnes reveals.
In this way, SEE encourages autonomy in its teams, allowing them to take ownership of their work and seek growth opportunities through training and development programs. The company makes sure employee efforts are regularly acknowledged and rewarded, whether through praise, awards, or promotions.
"We participate in feedback sessions and performance reviews to aid in the personal and professional growth of our teams, and we also prioritise a healthy work-life balance and advocate for an inclusive and diverse workplace," Barnes continues.
Whether involving its employees in decision-making processes and exploring flexible work arrangements to suit their needs, or conducting employee surveys to gather feedback and contribute to the continuous improvement of these strategies, SEE is demonstrating its commitment to valuing their voices and contributions.
Alongside its dedication to creating an optimum working environment for its people, SEE is proud to partner with numerous subcontractors and suppliers that it has been working with for a large portion of the company's 35-year history.
"I believe that these supply chain relationships are key to our success and have been an important asset during our growth in the industry" Barnes closes.
SEE's strong reputation within the construction industry is backed by its ability to build strong and honest relationships with its clients across a range of sectors. It is this quality that looks set to ensure continued prosperity at the company for many years to come.
SEE GROUP HOLDINGS PARTNER