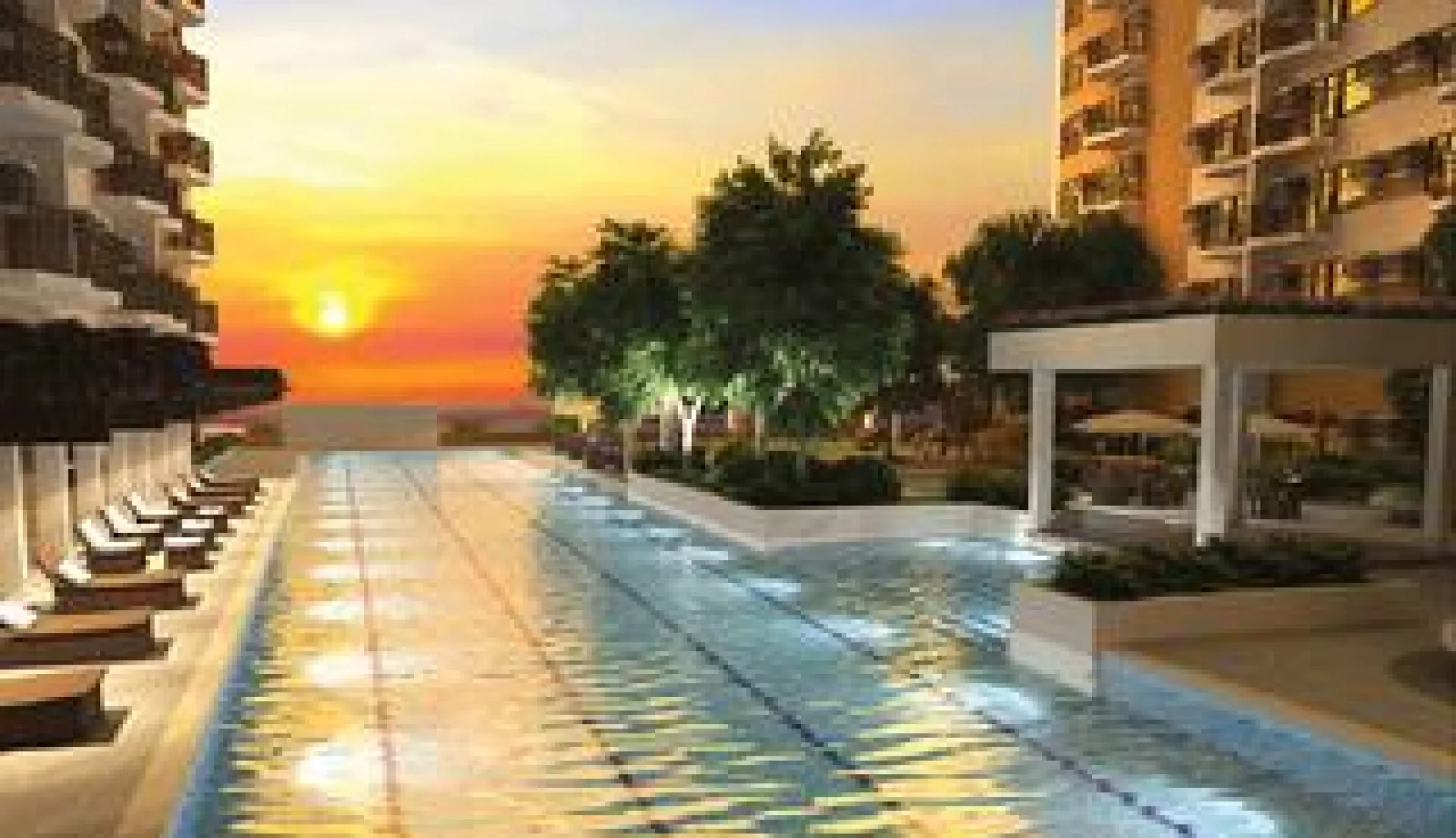 The Lay of the Land
Robinsons Land Corporation is one of the leading property developers in the Philippines, with an impressive and varied portfolio.
Writer Chris Farnell

Project manager Arron Rampling
As Mybelle GoBio, Senior Vice President for Robinsons Residences, Luxuria and Communities of Robinsons Land Corporation explains, the company has built up an impressive reputation; "Robinsons Land Corporation is a leading and respected Philippine property developer that has a portfolio consisting of a diverse mix of developments. To-date, we have 62 residential condominium buildings, 32 subdivisions, 8 office buildings. 11 hotels and 35 shopping malls."
Part of the reason Robinsons Land Corporation has become such a household name is that they cater to a wide array of potential markets.
GoBio tells us, "We have four brands under our residential division. We have Robinsons Homes which was created primarily for first home buyers who prefer to live outside the urban areas. Robinsons Homes has over 21 subdivisions in the key provincial cities in the Philippines. Then there's our second brand, Robinsons Communities, which has developments typically located in close proximity to major central business districts and major transportation nodes. This is our group that offers compact and functional condominium units, catering to startup families, newly married couples, early nesters, young professionals.
"Our third brand is the Robinsons Residences which offers convenient living spaces in urban centers. Our Residences projects are typically located within the major central business districts like the Bonifacio Global City, Ortigas Center, Manila City, Quezon City, Mandaluyong and Metro Cebu. Last but not least, our fourth brand is Robinsons Luxuria, our luxury project brand that is known for providing well-planned high-quality residences in iconic locations."
Across all these markets, however, there is one consistent common factor, the strength and reliability of the Robinsons Land Corporation brand.
"Our unique selling point is our financial stability, our proven track record for delivering on commitments, and our ability to respond to the market's needs," GoBio explains.
Added together this all means one thing – it's a busy time for the Robinsons Land Corporation, and they've got a lot of projects on the go right now.
Ms. Arlene G. Magtibay, on the other hand, senior vice president and Business Unit manager for RLC's commercial centers takes us through just some of the work that the company is currently involved in, "In the last three weeks, we opened three new Robinsons malls – Robinsons Place Butuan in Agusan del Norte, Robinsons Town Mall in Malabon, and Robinsons Place Malolos in Bulacan. Robinsons Place Butuan and Malolos are the first full-service mall in these cities that feature an exciting mix of stores, restaurants, services and recreational facilities. Robinsons Town Mall Malabon offers convenient shopping for everyday needs. These three malls have added some 62,423 square metres to our portfolio, boosting our total Gross Leasable Area to 976,032 square metres. Average occupancy for the three new malls is at a high of 93%. For the Residential Division of RLC, we have launched new projects, in keeping with our growth blueprint."

While the company is pushing forward with the construction of new properties, their existing portfolio is still registering very good yields. "The past year saw existing Robinsons Malls register record highs in terms of revenues and occupancy rates," Magtibay says proudly.
Rising to New Challenges

But it hasn't been all plain sailing. Last November the Philippines were rocked by the devastating Typhoon Yolanda, and people are still picking up the pieces.
"Robinsons Place Tacloban sustained damages due to Typhoon Yolanda," Magtibay says. "Currently the company is undertaking architectural repairs on the mall. The mall, however, started its partial operations last December 19, with the re-opening of its affiliated retail stores such as Robinsons Supermarket, Robinsons Department Store, Handyman, Robinsons Appliance and Daiso Japan in an effort to help restore the City's economy by making available vital goods and merchandise at normal prices. The mall will be fully operational by April 2014."
As well as looking after their own interests, however, Robinsons Land Corporation has also been working hard to help with the relief efforts and rebuild the community around them.
"In terms of relief operations, all Robinsons Malls served as donation centers for relief goods," Magtibay says. "We were able collect more than 600 boxes of in-kind donations which contain ready-to-eat food, clothes and hygiene kits. Likewise, through its Gift of Change program, customers who dropped their loose change in the Gift of Change coin banks scattered in various stores throughout the malls were able to contribute to the relief operations. We were able to provide more than 2,000 relief packs which were distributed to the families in Tacloban, Cebu, Iloilo and Roxas. Robinsons Malls likewise launched the Christmas Tree of Hope in selected Robinsons Malls. For a P100 donation, shoppers get to hang an ornament on the Christmas Tree of Hope and in the process, help in rebuilding Tacloban and other devastated areas of Eastern Visayas. This donation drive is being undertaken in cooperation with Caritas Manila."
While continuing with that work, the company is still driving hard at its core mission.
"Competition remains our biggest challenge," GoBio says. "We always have to be on our toes, trying to offer something unique and differentiated from the other developers' offerings."
A Time for Growth

This is true now more than ever, as the land development industry in the Philippines is undergoing huge changes right now.
"There is sustained optimism in light of the country's sound economic fundamentals and the industry's growth potential," GoBio tells us. "The market remains largely demand-driven with two of the main market drivers of growth (steady OFW remittances and the vibrant BPO market) providing bases to remain in such a position in the foreseeable future."
Above all, GoBio sees this a time of bountiful opportunity in numerous markets; "The attractive end-user financing packages (low interest rates , long loan terms and higher loan to value ratios) offered by banks have made real estate investment more reachable to a greater public."
This is particularly true thanks to the huge economic boom seen in the Philippines recently.
"With the growth in the Philippine economy and the resulting improved investor confidence, foreigners have increasingly been investing in real properties in the country," Gobio explains. "In asmuch as our prices are nowhere near our Asian neighbours yet, the potential to reap values from real property investment in the Philippines is quite attractive. The real estate industry benefits from the positive economic climate on several fronts. We see increased spending in malls, increasing tourist arrivals translating to better hotel occupancies, the BPO market growth providing the demand for the office market, higher employment rates coupled with low borrowing rates making more people able to afford housing."
This economic boom is coinciding with some exciting new technological trends in the way new properties are constructed as well.
"We're aiming to capitalise on the increasing trend towards green buildings, performance based structural designs and a whole gamut of technological innovations," GoBio confides in us. "We always strive to adopt new technologies, trends and innovations to the extent that they provide real benefits not only to the company but also to the customers we serve."
So what's next for Robinsons Land Corporation? "We'll continue to pursue our strategy of opening more commercial centres in strategic cities, support BPO growth with the provision of office buildings in key business districts, and launch new hotels and residential developments."
But their ambitions go further than that.
"I think our dream is that we'd like to see the Philippines to be at par with the likes of Singapore and Hong Kong in terms of the quality of developments and the pace of progress," GoBio admits.
The way Robinsons Land Corporation is going, we can see them making it happen.
VIEW Robinsons Land Corporation BROCHURE