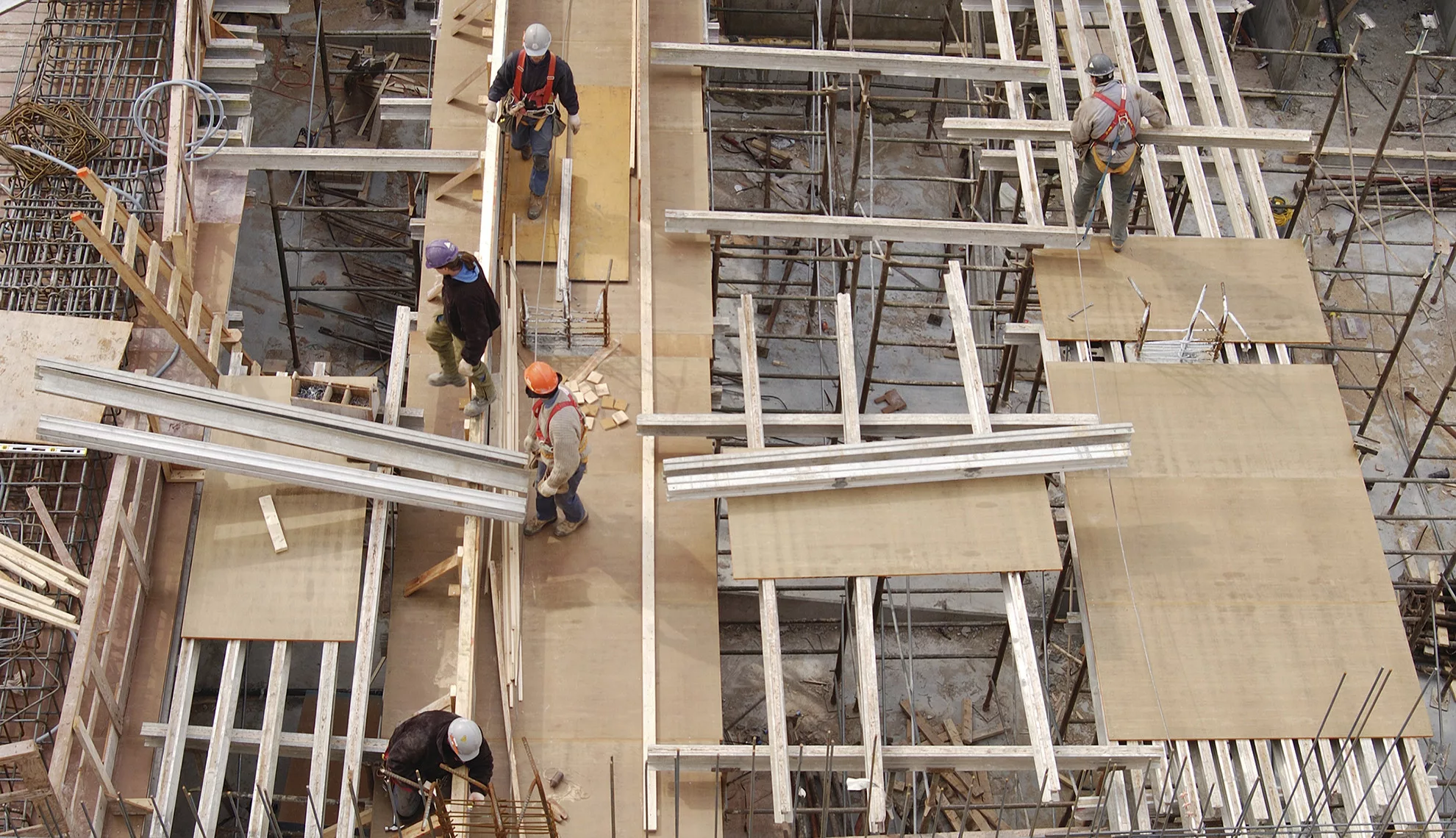 Transforming Ideas into Cities
Probuild has been creating major projects for clients across Australia for the past three decades, its success built on a quality-first approach to construction
Writer: Tom Wadlow
Australia's construction industry is, like in many developed countries, a vital economic contributor.
It is currently worth around AU$350 billion a year to the nation's economy, or eight percent of GDP, and is projected to grow at a steady annual rate of around 2.5 percent over the next five years.
The sector – which spans construction, demolition, renovation, maintenance and repair of building and infrastructure – also serves as a vital employer of Australia's workforce, the number of workers in the profession growing markedly since 2000.
At the turn of the millennium, around 692,000 people were engaged in the country's building industry, a figure which rose to 1.18 million in 2018 and is expected to surpass 1.3 million by 2023.
All of these statistics are cited by the Australian Industry and Skills Committee in its latest construction industry insight report, the organisation also outlining several major trends that will shape the sector in the coming years, among the most significant being an ageing workforce and thus the paramount need to replace their skills.
Digitisation, artificial intelligence and automation is another. "Although the industry is yet to experience significant digital disruption, major technological advances in everyday digital technology, automation for lower-skilled jobs and building information modelling (BIM)… will require the workforce to be trained, re-trained and upskilled for the new jobs and tasks required," the report states.
The same can be said of prefabrication, a construction technique that is gaining more traction in Australia alongside the demand for greener and smarter buildings.
Setting the standard
The latter is a key priority for many Australian builders, not least nationwide construction firm Probuild.
Developing smart and resilient assets which are integrated into nearby communities is the cornerstone of the company's approach to doing business, its projects carrying the hallmarks of resource efficiency, resilience and optimisation for the future.
Probuild is also one of Australia's largest construction companies. It has a national pipeline of projects worth AU$5 billion and an annual turnover of more than AU$2 billion, delivering projects across residential, commercial, and educational sectors. To date, it has built more than a billion square metres of retail construction across the country.
As a tier-one contractor, Probuild is currently delivering some of Australia's largest construction projects, including The Towers and Ritz Carlton at Elizabeth Quay in Perth, Queens Wharf in Brisbane, Aurora Melbourne Central and The Greenland Centre in Sydney.
"We are a trusted company, and we have the profitability that banks and clients need to feel secure," Probuild states on its website. "Our robust position is the result of our committed, conservative approach to national growth, with a clear focus on building our economic capacity."
Indeed, it is also trusted to keep employees safe, chiefly through its mantra of care, courage, pride.
In technical terms this translates into certification to AS/NZS4801 and accreditation to the Federal Safety Commissioner Accreditation Scheme and AS/NZS14001, the company often exceeding relevant legislative requirements.
This attention to detail is reflected in the area of quality control.
Here, Probuild operates to a quality management system certified to the AS/NZS 9001:2008 standard, a measure which is deployed across all projects and subject to six-monthly third-party audits.
"We pride ourselves on achieving and exceeding quality benchmarks on all our projects," the company adds. "We do this not only through appropriate systems and procedures, but by instilling a culture of greatness within our project teams and subcontractors."
UNO Melbourne
A significant project recently added to the company's pipeline is a 65-storey residential tower, UNO Melbourne.
It was awarded the contract to construct the landmark by Malaysian property developer SP Setia, the site being in the heart of the city's central business district and considered to be bucking the trend of what is a challenging housing market.
The 210-metre-high development at 111 A'Beckett Street, architecturally designed by Elenberg Fraser, will occupy 1,741 square metres, encompassing the address's existing heritage building and housing ground-floor retail space, as well as a childcare centre on the second level.
Commenting on the announcement, SP Setia's Australian CEO Choong Kai Wai said: "I'm incredibly proud of our team in Australia to get to this point in the development of UNO, which will truly be a new landmark for Melbourne's skyline.
"We look forward to progressing our new relationship with Probuild, a builder who is committed to safety and delivering high quality residential apartments."
Needless to say, Probuild is equally excited to get the development underway.
Luke Stambolis, now Managing Director of Probuild Constructions Australia, added at the time of the contract award: "SP Setia and Elenberg Fraser have always created projects of distinction through timeless, considered design and UNO will be no different, with highly considered apartments and world-class residential amenities.
"This appointment is testament to the faith SP Setia has in Probuild's extensive expertise in residential construction, as well as our commitment to safety and delivering Melbourne's best quality apartments."
When complete, UNO will house a lobby and concierge with a private dining area, lounge, bar, entertainment space and media room on level one. Additional residential facilities on level nine will include a yoga studio, therapy room, gym, steam room, sauna, spa, swimming pool and outdoor cinema, while there will also be outdoor space designated for leisure activities.
Succession planning
UNO represents the continuation of a strong portfolio built up in Victoria, Probuild's other projects in Melbourne including Fulton Lane, Parque Melbourne, Maison Carnegie and Marque Prahran. UNO Melbourne will also be the company's fourth residential project with Elenberg Fraser.
This commitment to Melbourne is reflective of Probuild's wider long-term strategy, the firm announcing recently that it was implementing a succession planning strategy that has been in the making for two years.
As of October 2019, several key leadership positions were filled internally, a process which has also been impacted by the retirement of outgoing Director Ted Yencken, whose position has been taken over by Simon Gray, who announced the leadership changes.
He said: "I have been strongly committed to creating a long-term successful business. The long-term future will be in the hands of our own people. We provide exciting opportunities for the development and nurturing of talent in our businesses, and these are great examples.
"This is a natural progression for these leaders. They have been selected because of their outstanding leadership, construction and business skills and will futureproof our business."
Among the other appointments are Sam Delmenico, who has moved into the role of Managing Director of Probuild Constructions Victoria, and Adam Barker has taken over the role of Managing Director of the Western Australia business.
With a new leadership team in place and further landmark projects on the horizon, Probuild'slong-term future is certainly set on firm foundations.
VIEW Probuild BROCHURE