We speak to Adelyn Ong, Managing Director of China Mobile International (Singapore) Pte Ltd (CMI Singapore), about the company's commitment to advanced technologies and its vast global footprint.
SMART SOLUTIONS FOR A DIGITAL WORLD
Headquartered in Hong Kong, and now operating in 38 countries and regions, China Mobile International Limited (CMI) was established in 2010 as the exclusive gateway to manage the global business of China Mobile. 
Currently, CMI has over 1,800 employees and has the network, customers, and scale advantages of CMCC, providing high-quality one-stop communication services to operators, enterprises, and individuals worldwide.
CMI leads the industry with its extensive coverage, spanning 230+ global points of presence (PoPs) across 80+ countries and 138 cities.
With CMCC ranking 62nd in Fortune Global 500, Adelyn Ong, its Managing Director of CMI Singapore, finds the telecommunications (telecoms) industry a highly dynamic and exciting space to work in.
"With the rapid advancement of technology and the increasing reliance on connectivity, telecoms companies play a pivotal role in shaping the digital landscape and enabling global activity," she introduces.
As the world becomes more interconnected, the demand for telecoms services continues to grow exponentially. This is driven by different factors, including the proliferation of smartphones, the Internet of Things (IoT), cloud computing, and the increasing need for high-speed internet access.
"The industry is constantly evolving to meet telecoms services demands and provide innovative solutions to businesses and individuals alike," observes Adelyn.
As a leader in the telecoms field, Adelyn's greatest fulfilment comes from witnessing the growth and achievements of her team. During her tenure, CMI Singapore has been recognised by its partners through multiple industry awards, as a testament to its dedication and success.
"Overall, my career path has been characterised by a deep interest in the telecoms industry and a passion for taking on challenges and contributing to the transformative advancements within the field," she surmises.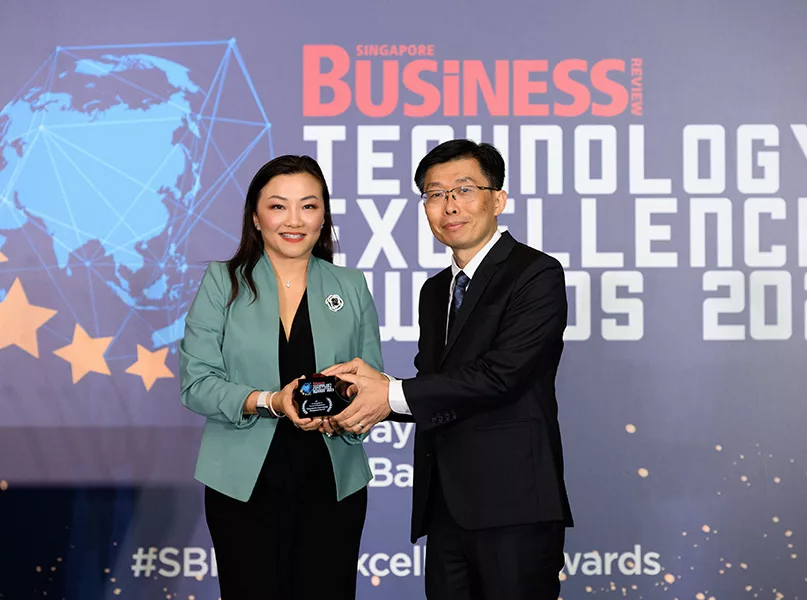 SMART PROJECTS
Despite the challenges posed by the COVID-19 pandemic, CMI's team has worked closely with our customers, providing innovative and resilient solutions to the industry.
However, the telecoms industry is subject to various other challenges, such as intense competition, regulatory frameworks, cybersecurity threats, and the need to continuously invest in infrastructure and technology upgrades to meet ever-evolving customer expectations.
Indeed, CMI has already put plans in place for upcoming projects and developments, being actively involved in implementing IoT solutions.
"Smart agriculture aims to leverage IoT technologies to improve efficiency, sustainability, and productivity. By integrating sensors, data analytics, and connectivity, CMI enables farmers to monitor and control various aspects of operations remotely," Adelyn explains.
The project is crucial as it addresses the global challenge of food security while promoting sustainable farming practices.
Another significant focus for CMI is the development of smart cities, particularly in the Southeast Asia (SEA) and South Asia regions.
By deploying IoT solutions to create connected and intelligent urban environments, the company will utilise technologies and contribute to the development of smarter and more liveable cities, therefore enhancing efficiency, sustainability, and quality of life for residents.
"These solutions encompass various aspects such as smart infrastructure, energy management, transportation, waste management, and public safety."
By demonstrating CMI's commitment to leveraging advanced technologies, such as IoT and 5G to drive innovation and address real-world challenges, and by actively participating in projects related to smart agriculture, smart cities, and 5G development applications, the company showcases its expertise, fosters growth, and reinforces its position as a leading telecoms provider on the global market.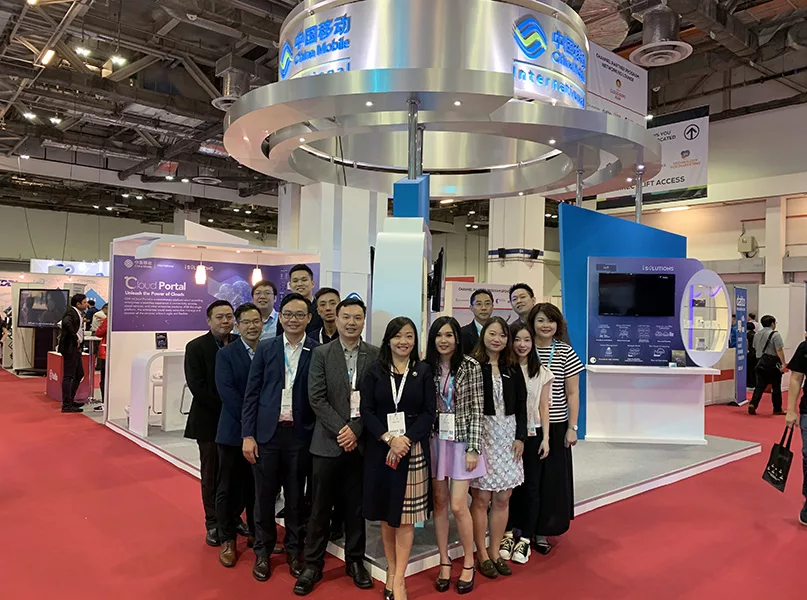 INNOVATIVE PRODUCTS
CMI has achieved notable success in the deployment and development of 5G industry applications, particularly in the European market.
RINGA is a smart product innovation development platform launched by CMI. The company has developed and distributed an open IoT platform-as-a-service (PaaS) cloud solution, which allows RINGA to unify the smart home ecosystem.
"In 2022, we got a breakthrough for the RINGA platform in Europe, which is its first commercial project.
"Through a cross-team collaboration process on the project, the local team, HQ and CMI developed capabilities, solutions, business models, and delivery from domestic to overseas. This project verified the feasibility of new business going overseas in the future," reveals Adelyn.
Aside from projects, CMI has made significant infrastructure investments, which has enabled global expansion. This includes the development of data centres, network expansion, and the deployment of advanced technologies.
These investments enable CMI to provide robust and reliable connectivity, support emerging technologies, and meet the growing demands of its customers, as it actively seeks strategic partnerships with international telecoms companies, technology providers, and industry players.
"These collaborations facilitate knowledge sharing, technology exchange, and the development of innovative solutions. By fostering partnerships, CMI strengthens its position as a global player in the telecoms industry and enhances its ability to provide cutting-edge services to its customers," Adelyn expresses.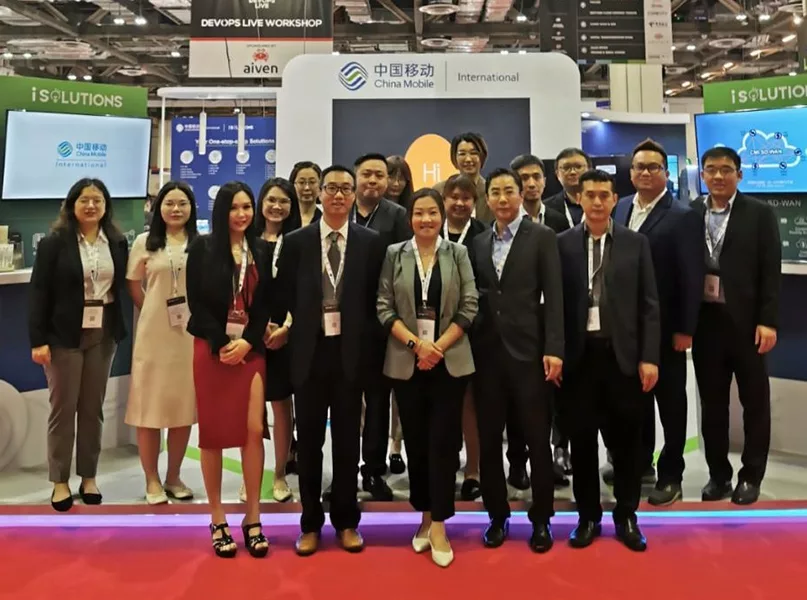 DEVELOPMENT PLANS
To drive technological advancements and innovation, CMI places a strong emphasis on R&D. The company plans to invest in initiatives and explore new technologies, therefore, improving capabilities, and developing solutions to address emerging market needs.
"By focusing on R&D, CMI stays at the forefront of industry trends and maintains a competitive edge in the rapidly evolving telecoms landscape," states Adelyn.
Guided by the strategic principles of business, management, and resource internationalisation, CMI has set a clear plan for the next five years.
"We will remain true to our original aspiration: to build a huge, empowered network. We aim to carry out a forward-looking layout, constantly adapting to industry changes and expanding overseas layouts to enlarge revenue scale," she notes.
A strategic approach ensures the development of a robust network, expanded service offerings, and effective organisational management, ultimately benefitting CMI's customers and stakeholders worldwide.
By pursuing international plans and goals, CMI demonstrates its commitment to continued growth, adaptation, and innovation.
"We will strengthen the capabilities of network support, digital transformation, IT consulting services, and integration to construct a full-stack department of information and communications technology (DICT) capability.
"We aim to build a partnership with the main related cloud communications service providers (CSPs), industry-focused independent software vendors (ISVs), local small and medium-size operators, and construct an organisational management and control system," she continues.
CMI has set several key priorities for the coming year to further advance its growth and contribute to the telecoms industry. It recognises the upcoming year as a critical period for its continued expansion.
"As a telecoms service provider, we are constantly evolving to meet the industry demands and provide innovative solutions to businesses and individuals alike. By continuously evolving and introducing novel offerings, we aim to be a preferred and trusted telecoms partner for businesses seeking growth and efficiency, as well as individuals seeking enhanced connectivity and digital experiences." Adelyn concludes.