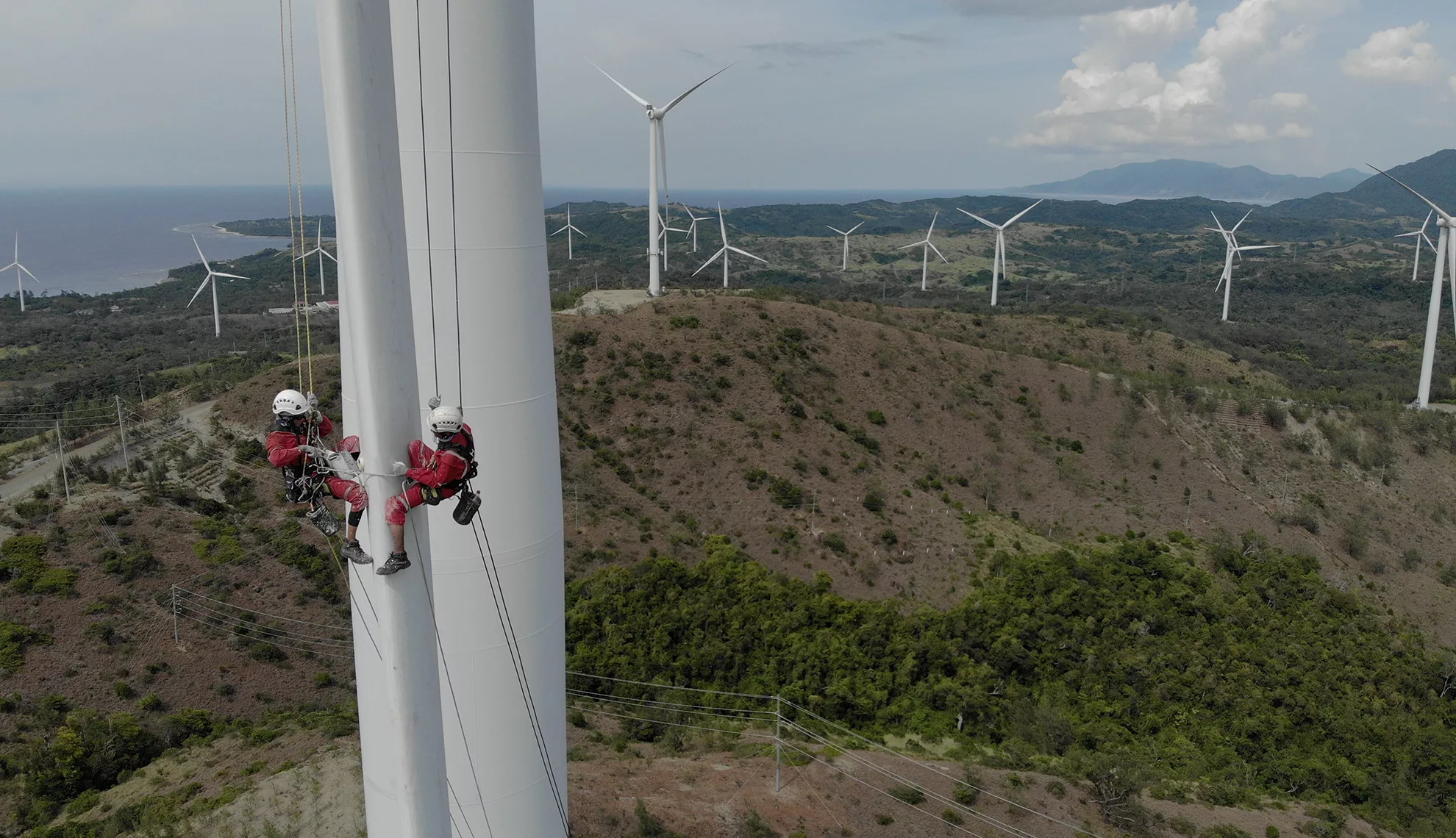 Preserving Industry Empowering People
A business epitomising the meteoric rise of Vietnam and ASEAN during the past two decades, VIVABLAST successfully fuses Asian culture and values with western techniques to deliver excellence in industrial asset preservation
Writer: Jonathan Dyble | Project Manager: Donovan Smith
The 20th century was largely a period of hardship for Vietnam.
Categorised by a combination of French colonial rule (1858-1945), the First Indochina War (1946-1954) and the Vietnam War (1955-1975), decades of conflict had left the nation in a state of disrepair. Yet, despite the odds, the country began to turn a corner during the 1990s.
Political reforms brought about by Doi Moi beginning 1986 saw an agricultural overhaul and influx of foreign direct investment, allowing its previously untapped potential to blossom. By the turn of the millennium, more than 30,000 private businesses had been created, poverty had been nearly halved and GDP growth rates were peaking at seven percent.
Fast forward to the present day and prosperity remains steady. The country's economic output has risen from $31 billion to over $233 billion over the past 19 years – a growth record described as remarkable by the World Bank.
And similarly, the future looks bright. The Vietnamese construction industry, for example, a central facet of the country's fast-paced economic development, currently benefits from annual investments double that of global averages. Meanwhile, estimates suggest that $25 billion per year will be required in order to meet the country's sustainable infrastructure needs moving forward.
Resultantly, opportunities for local industry stalwarts are currently abundant.
"For Vietnam, and for the ASEAN as a whole, the demand for construction activities and asset maintenance has been steadily growing during the last 20 years," affirms Boris Vivares, General Manager of VIVABLAST, a native industrial assets life solutions specialist.
"Today, we are witnessing further dynamism and growing investment and FDI within modern infrastructure developments. There's a very strong push to meet power generation needs, with a notable institutional focus on renewable energy and energy optimisation."
A French citizen, Vivares himself arrived in Vietnam for the first time in 1998 owed to the positive climate, joining his father Jacques who had moved to the country four years earlier to help solve an ongoing management crisis at a declining French construction business.
"My father always has the ambition of developing his own construction specialties business with me," Vivares states. "1994 is ultimately the year that this dream began to take shape.
"At that time, the situation was extremely bad for the French firm, but there was still an outlook of strong potential fuelled by Vietnam's rapid economic development.
"Not long after I arrived, my father entered into a discussion concerning the orientations for the future of the business with the existing owner. We received information that the corporate decision was to pull out of Vietnam in view of the struggles, despite the positive results he had brought about that had helped to keep the business afloat.
"My father and I discussed the present situation and ended up proposing to acquire the business. Conditions were discussed, an agreement was reached, and in 2000 VIVABLAST was officially born.
"It marked my full-bodied venture into the industrial construction business – a leap of faith into the 21st century."
A three-pronged evolution
Two decades in the making, VIVABLAST's history can be defined by three major milestones – landmark periods that have moulded the business into what it is today.
From the crucial kick-starter period to a series of recent diversifications, Vivares maps this evolution out: "Our first milestone was within the development of our health, safety and quality system and multi-discipline service orientation, with specialities in protective coating, thermal insulation and passive fire protection.
"VIVABLAST's safety inclination and culture is seeded from British Petroleum's esteemed Golden Rules, focused on upholding safety to the highest standards, and the opportunity to undertake and be selected in our field of expertise for BP's first Vietnamese gas plant development in Dinh Co under Australian EPC specialist McConnell Dowell."
Indeed, this project was a landmark for the entire country, welcoming the footprint of one of the world's leading oil and gas players, but simultaneously acted as a flagship for improved safety cultures in Vietnamese construction.
"Our second major milestone was then within the development of our ISO system and the addition of new professional trades," Vivares adds. "This included scaffolding, thermal insulation, and subsequently allowing VIVABLAST to ventures into the Vietnamese power generation construction sector through the successful participation in several combined-cycle power-plant (CCPP) projects and build-operate-transfers (BOTs) projects."
During this period, Vivablast began working towards its ambition of expanding its capabilities to encompass all sectors of the construction industry, from manufacturing, shipbuilding and mining to the power generation and oil and gas midstream and downstream market with a full array of professional services.
Vivares then points to the firm's latest operational breakthrough: "Most recently, we've focussed on and developed our brownfield mechanical works capabilities, again for the power generation and oil and gas refining and petrochemical segment.
"We have developed our steel fabrication expertise, with specialties in piping fabrication, power generation equipment, gas exhaust system and several types of handling equipment since this phase kickstarted in 2016."
Owed to this three-stage evolution, VIVABLAST's industrial assets life solutions services are now housed in four well managed business units, respectively focusing on power generation, oil and gas, manufacturing and shipbuilding, operating across the ASEAN region.
"We've had to develop and adapt to market demands, but we've retained our versatile advantage, ensuring VIVABLAST provides quality workmanship, unrivalled health and safety and reliable services on schedule with a clear comprehension of projects," Vivares adds.
Employee and partner power
An agile market mover, this latter point is testament to the company's workforce.
As the enterprise has evolved, so too have its employees, embracing the opportunity to diversify their own skillsets across a multitude of verticals.
This is not been lost on VIVABLAST either. The organisation emphasises the importance of providing a good working environment and culture that nurture ambition and empower staff at every opportunity.
"We focus on the strong development of our management skills at all levels for white and blue collars, as well as employee accountability within our decision-making process and the execution of projects and services," Vivares adds.
"Jacques and I have been in Asia and Vietnam for over 20 years now, and I can honestly say that our achievement and long-term growth are the outcome of the commitment of our long-term employees – their daily dedication, in-depth motivation and continuous efforts."
These brand champions are not the sole proponents of the business's success, however. Equally, the MD also highlights the role of its extensive network of suppliers and partners that uphold activities spanning protective coating, passive fire protection, scaffolding systems, mechanical works, steel fabrication and more.
"These relationships are significant. We are dependent on our suppliers to both meet our own requirements and provide flawless delivery to our customers," he states. "Right now, for example, we hold more than 4,000 supply entries in our database.
"Our standards are high. We ask them to abide by key quality guidelines within our ISO/OSHAS process, ensure they are all approved and properly registered within our database, and demand continuous improvement across the board. And they respond, repeatedly offering better technical support and expertise, and ensuring all materials and commodities are readily available."
Blending Asian culture with western techniques
Leveraging this expansive partner base, further upskilling its esteemed employees and maintaining its progressive ethos moving forward, VIVABLAST is well positioned to capitalise on a season of opportunities ahead.
Not entirely Vietnamese, nor French, the business's core differentiator is its standing as a fusion company, successfully blending Asian culture and values with western techniques and methods such as an extensive, modern investment programme.
"We are aware that any enlargement of VIVABLAST's integrated turnkey solutions and array of services in maintenance and construction will require additional financial backing, particularly as we look to sustain our expansion and meet market demands across Southeast Asia," Vivares states, eluding to its goals of upholding both world-class offerings and a pan-ASEAN outlook.
"This will likely translate into equipment acquisition and the addition of technology monitoring systems and optimisation means. We will also further invest in technical training and international standard certification with the ambition to develop a professional and certified training school next year in our growing trades."
Combining this willingness to epitomise industry modernity with the backdrop of widespread regional prosperity, it is undoubted that this modus operandi will bear fruit in the long term.
For this reason, the MD is staunchly optimistic. He concludes, once again citing the upward curve referenced at the beginning of our conversation: "As mention earlier, the ASEAN region is certainly the most dynamic part of the world nowadays and the requirement in terms of infrastructure development and energy needs will only grow further.
"There are already clear project commitments set for the petrochemical, power generation, renewables and manufacturing sectors, and we are excited about expected growth, notably in countries such as Vietnam, Myanmar and other fast developing economies in the area."
VIEW Vivablast BROCHURE