McConnell Dowell has built countless iconic structures across Australia and the wider APAC region. We explore socially responsible processes and complex infrastructure with CEO, Scott Cummins.
CREATING BETTER TOGETHER
"Construction is a highly progressive industry that forms a critical part of the economies in which we operate."
Like many people destined to fulfil long prosperous careers within the vast possibilities of the worldwide construction industry, Scott Cummins, CEO of McConnell Dowell (MCD), started to recognise a passion for construction at a young age. Developing an unwavering desire to build things, this led to a real interest in science and physics, alongside the hunger to develop solutions to problems.
"For me, it all began in the oil industry, where I spent almost 30 years of my career working internationally for a major engineering and construction company," begins Cummins. "This provided the full suite of capabilities from front-end engineering design, through to the final commissioning of upstream offshore oil and gas facilities for major oil giants around the world."
Cummins did however always crave a comeback to Australia, culminating in a return home when a great opportunity arose for him to lead MCD, a diversified international engineering and construction-based company based in his home city of Melbourne.
MCD operates within three major geographies – Australia, New Zealand and the Pacific Islands, and Southeast Asia. It is an extremely exciting space to be working in for the company, as all these regions currently offer immense opportunities given the demand for new and improved infrastructure in both the public and private sectors. With operations across all subsectors of the construction space, from building, civil, fabrication, marine, mechanical, pipelines, rail, tunnel and underground construction, MCD offers a varied assortment of premium services covering the entire spectrum of construction.
In 2021 and early 2022, the Australian construction sector remained mostly operational, despite various state-based COVID-19 lockdowns. Collaborative contracting approaches, such as alliances and early contractor involvements, continued to be preferred by many customers, reducing the overall risk profile for the business in Australia. The company was awarded projects in all regions across Australia and in all its specialist capabilities, highlighting the diversity of the business unit. Additional water and energy sector opportunities then began to emerge, and this trend is expected to continue as climate change and energy diversification become more pressing and prevalent.
"Improving the quality of life for all, is key to our overall mandate, whether it be through transport infrastructure, aiming to improve safety and productivity, or satisfying energy demands and the need to transition to cleaner energy. This also includes building for recreation, education, heath, accommodation, and providing clean water, all of which we see as a vital service to provide an increased quality of life. I am not sure we have ever seen such a busy or more demanding time," explains Cummins.
Certainly, these challenges bring another aspect to the overall mission of MCD – being able to meet the demand for such services with the resources available to the industry. Although there are boundless differences between the various regions and countries in which MCD operates, opportunity abounds in them all.
CREATIVE CONSTRUCTION
Originally established in Auckland (New Zealand) over 60 years ago, MCD is an engineering and construction company with over 3,000 employees operating in Australia (currently executing significant projects in every state), New Zealand (both the North and South Islands) and throughout the Pacific Islands and in Southeast Asia (Indonesia, Singapore, Malaysia, Thailand, and the Philippines). From the moment two young entrepreneurial New Zealand engineers sat down in 1961 with a vision to do things better than the company they worked for, MCD was born. Since then, innovation and creative construction have remained at the heart of everything the company offers.
For over six decades, customers have been coming to MCD with complex projects that require innovative solutions. It's because of this reason that it's widely known as the creative construction company.
"From remote resources and energy projects to city-shaping infrastructure, we've built thousands of quality assets and facilities for customers and communities, with our expertise growing steadily to span every facet of the industry."
MCD prides itself on being a highly diversified company, offering solutions and providing value to its clients across a diverse array of sectors: transportation, marine coastal water and wastewater, resources, energy, building (recreation, health, education and accommodation), and additionally private and government clients under varying forms of contract models, suited specifically for the project being executed.
Cummins believes that there is a number of qualities that set MCD apart from other competitive rivals, which remains a key component of creating success in the crowded construction sector.
"Firstly, our culture and the alignment of this with our company purpose of providing a better life, and the fulfilment of these values is extremely important to us. Creative construction is not just a tagline, it describes the differentiating value we bring to our customers. We can achieve this excellence in service through our in-house engineering and technical specialists, who offer specific experience and knowledge in a range of disciplines," he acclaims.
Creative construction at MCD is the inspired engineering behind the complex infrastructure that the company delivers. It's the technical problems and challenges solved behind the scenes by people empowered to think creatively and work collaboratively. It's also the alternative idea or innovation that saves time, reduces cost, makes a process safer, and delivers more value. It might not always be evident when you look at the end product, but it's there, inside every project.
Leaving no detail neglected, MCD delivers innovative solutions to improve desired project outcomes with its clients, aiding scheduling, cost, environmental enhancement, and ensuring there are less disruptions, all of which are achieved via a collaborative working environment.
"I feel extremely proud when our customers state how they have enjoyed the experience of working with us," Cummins says. "This is usually because of the solutions that we bring to the table and how we always aim to work collaboratively with our customers, partners, subcontractors, and suppliers."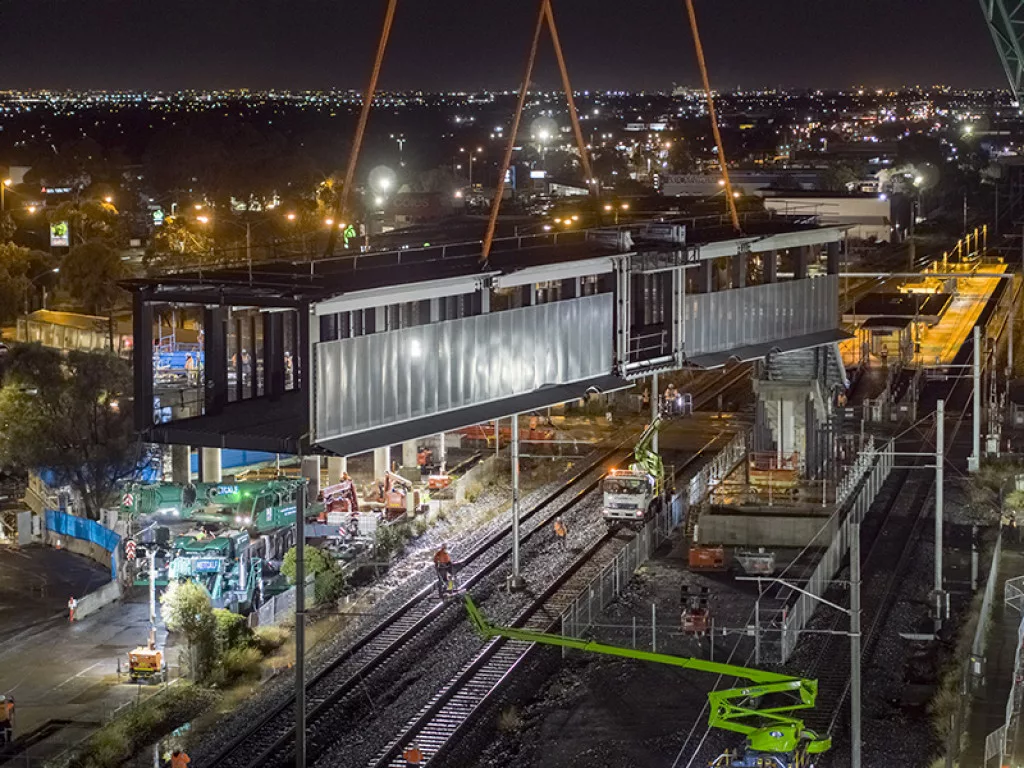 "Creative construction is not just a tagline, it describes the differentiating value we bring to our customers"

Scott Cummins, CEO, McConnell Dowell
SOUTHEAST ASIA
MCD established its Southeast Asian business in Singapore over 50 years ago and today has local offices and project teams in Malaysia, Indonesia, Thailand, and the Philippines.
The specialist Southeast Asian team combines a winning combination of intimate local market knowledge with the international expertise and resources of the broader MCD group to deliver complex, multi-disciplinary projects.
"We also own and operate an extensive regional plant and equipment fleet, bringing certainty and responsiveness to all our projects in the region," offers Cummins.
One particularly prosperous region for MCD is Malaysia, where the company has been active since the late 1970s. Located in Kuala Lumpur, MCD has delivered projects for key local customers including major brands such as Ikea, Vale, Nestlé and Petronas. MCD continues to grow its reputation and experience in Malaysia by delivering projects that not only meet, but exceed the local customers' expectations.
Nearby, across the warm waters of the Indian Ocean, MCD has also been incredibly active in Indonesia and has been carrying out project works for over 40 years, where it delivers innovative, creative construction to remote locations across the nation. This required the procurement of all the necessary licenses to operate under the foreign investment laws of Indonesia. MCD specialises in both high risk and technically challenging projects where prestigious Indonesian customers seek international best practice in quality and safety. The company has delivered over 50 projects here to key customers including Saipem, Petro Storindo Energi and Donggi Senoro.
Elsewhere in the APAC region, MCD first established an office in the Philippines in 1996 and has since gone on to flourish, successfully tackling a diverse swathe of projects for industry leaders such as Siemens, First Gas/British Gas, Shell, Foster Wheeler and Van Oord and SN Aboitiz (SNAP). MCD Philippines operates with a Philippine Contractors Accreditation Board, Triple "A" License, valid for civil, structural, building, mechanical and electrical works.
"As part of a global organisation, our Philippines team draws on the vast resources of the entire Group for additional staff, engineering support and plant. This enables us to carry out self-perform projects across all disciplines," Cummins says.
FLAGSHIP PROJECTS
The Kidston Pumped Hydro Project is the flagship project of the Kidston Clean Energy Hub, located in Kidston, Far-North Queensland, and involves MCD, and joint venture partner John Holland, converting a decommissioned gold mine into a clean energy battery. This project represents the future and is the first of its kind, as well as being the first pumped hydro project in Australia for over 40 years, and the third largest electricity storage device in the country, demonstrating the size of project that MCD is capable of tackling.
The project will create 800 jobs and be a gamechanger for the clean energy industry in both Australia and worldwide, as it is an entirely new approach to large-scale energy storage. The project represents an important step in the move towards a more sustainable energy future.
Once completed, the facility will generate power during peak demand periods and return water back to the upper reservoir during off-peak periods. The facility will also generate enough electricity to power 143,000 homes for eight hours. This is part of the ongoing build of MCD's presence throughout Australia, and in the successful delivery of major infrastructure projects in the resources, energy and transport sectors.
Elsewhere, the company recently completed the Echuca – Moama bridge project, providing a much needed second crossing of the Murray River on the Victorian – New South Wales border. After 60 years of plans and promises, it wasn't just the finished bridge that was cause for celebration in the two towns, but also the social outcomes that were achieved by the construction. For example, providing real value adding work opportunities, for disadvantaged individuals who formed an integral part of the project delivery team. After more than 140 years with a single Murray River crossing, locals and visitors to the region can now enjoy safer and easier travel between Echuca and Moama thanks to the skilled construction from MCD. Cyclists and pedestrians are also benefitting from the project, with nearly five kilometres of new, safe and scenic walking and cycling paths now open between the Murray Valley Highway in Echuca and the Cobb Highway in Moama. This is a prime example of how MCD looks to undertake projects with a direct positive influence on local communities, rather than causing disruption and disturbance with construction that has no benefit to local citizens.
"We have developed strong repeat-business relationships with numerous transport authorities across our operating regions, through the safe and timely delivery of all types of roads and bridges," Cummins adds.
Concerning environmentally beneficial projects, MCD has completed work on the Mordialloc freeway, and not only delivered this earlier than scheduled, but set new benchmarks in sustainability and workplace mental health. The nine-kilometre-long Mordialloc Freeway connects the Mornington Peninsula Freeway in Aspendale Gardens, to the Dingley Bypass in Dingley Village, thereby improving connectivity in Melbourne's southeast.
"The new walking and cycling path we've built along the freeway also provides an uninterrupted path from Aspendale Gardens to Dingley Village and improved access to community spaces like Braeside Park and Chadwick Reserve."
Whether it's boring a new metro tunnel, refurbishing an historic bridge, or constructing new train and tramways, MCD has created a niche for the company in the oversaturated construction market, where it is considered a reliably safe pair of hands for any transport challenge.
"Inspired engineering has seen us push a 3,000-tonne bridge into place overnight. Smart construction staging has allowed us to rebuild an inner-city railway station while keeping passengers moving safely and on-time. Meanwhile, tireless stakeholder communication has kept residents and businesses fully informed and connected during their road system upgrade," he tells us.
If the challenge involves delivering high quality transport infrastructure in harmony with the environment, community, and demanding stakeholders, MCD is the company to meet that challenge.
By continually exploring alternate designs and technical or staging solutions that reduce time and cost for customers, MCD always implements safe traffic and pedestrian management solutions that minimise disruption and maximise safety around its work sites.
On top of this, MCD has accomplished success with several water and wastewater projects, executed across New Zealand, combining the company's internal specialist skills in tunnelling and near shore marine and water treatment to dramatically improve water and wastewater infrastructure needs within the Kiwi nation.
CONSTRUCTING ICONIC STRUCTURES
With a glistening history of building truly iconic structures, MCD has recently enhanced this reputation further with the construction of the new Apple store in front of the Marine Bay Sands Hotel in Singapore. With a jaw-dropping design, the stunning ball-shaped structure appears to be floating effortlessly on the surface of the water. This project represents another major success story to add to the ever-growing portfolio of exciting, completed projects by MCD. Entirely surrounded by water, the impressive store offers uninterrupted 360-degree panoramic views of the city and its spectacular skyline through its all-glass dome structure. Inspired by the Pantheon in Rome, an oculus located at the apex of the dome provides a flooding ray of light that travels through the space.
MCD has also contributed greatly to some hugely exciting building projects across Australia. One example includes the Adelaide Oval Hotel, a state-of-the-art facility where MCD's building brand, Built Environs, added to the beauty and functionality of the Adelaide Oval cricket stadium and sporting facility. This boutique 138-room hotel is integrated into the eastern façade of the previously existing stadium structure and opened its doors in September 2020. Set at the Adelaide Oval, an iconic institution of Australian sport, this unique project places guests within minutes of the vibrant city centre, while enveloping visitors in the tranquillity of the surrounding parklands. The hotel has been designed to fit as unobtrusively and seamlessly into the existing design of the stadium as possible, retaining the magnificent views without impacting the game day experience for loyal fans. Built on two elevated pods that follow the external curves of the eastern façade of the stadium, the visually stunning structure therefore does not encroach on the parklands or the plaza, fulfilling a key value of the Group's working manifesto that community and environmental consequences are to always be considered carefully.
"There is really no project that I am not excited about, as they all present a bountiful opportunity for a variety of potential reasons," Cummins says. "Whether it's excitement about our employees, our customers or the community in which we work, we constantly strive to bring an unrivalled enthusiasm to all new projects that we undertake, as well as being able to bring our specialist capability in an innovative and creative manner to all new projects. In this way, we will soon commence the build of the new Bridgewater bridge, which promises to be another iconic project for MCD, spanning one kilometre over the river Derwent in Tasmania."
Building the new Bridgewater bridge is Tasmania's largest ever transport infrastructure project, and the new structure will make travel safer and more efficient. As well as this, it will connect local communities, create more open space and change the way people travel between the north and south of the state, opening up previously unavailable travel links to all citizens. With major construction due to start this year, the new bridge will be open by the close of 2024.
The innovative design features a new, four lane bridge downstream of the existing bridge including enhanced interchanges at Granton and Bridgewater, a safe shared pathway for cyclists and pedestrians and a navigation height matching the Bowen bridge. The significant upgrade will benefit the 22,000 people that travel across the bridge each day, including local residents, commuters and freight vehicles, and will fix the missing link in Tasmania's national highway.
Following extensive consultation on the project's reference design in late 2020, a number of enhancements have been incorporated by MCD into their plans, including direct access from Bridgewater onto the new bridge and an uninterrupted connection between the Brooker and Lyell highways.
A SOCIALLY RESPONSIBLE BUSINESS
Cummins speaks glowingly of the hard-working staff at MCD, describing them as "dedicated, committed and innovative, driven by purpose and the goal of fulfilling the company's values. They have so much potential and are so well equipped to deal with the changing nature and the demands of the world. We try to provide some guidance, through mentoring advice, and really do all we can as a company to develop our loyal staff. I personally believe it is best to provide them with what they need, whether that's inspiration, guidance, or general strategic direction and then simply get out of their way and let them work it out and tell me how it can best be achieved.
"I'm a firm believer in that it is all about partnering together, whether as team members of a successful staffing unit, or through the manufacturing and supplier relationships that you must manage and nurture in order to achieve optimal outcomes in business. Just as we do with our head contract clients, we rely on partnerships even more with our supply chain. Grasping an understanding of each other's needs and tapping into the innovation that the supply chain can bring to the project will offer solutions to enhance working practices."
MCD's strengths in its professional partnerships translate to how it operates within the communities it works in.
"Maintaining a social responsibility is an extremely important aspect of the organisation. From bottom up, to top down and everything in between, this aligns with our collective purpose," Cummins affirms.
"It adds so much more to a project knowing that you are not only delivering the necessary infrastructure, but the project is providing so much more to the community as it is constructed. The company has recently developed and adopted an MCD specific environmental, social, and governance (ESG) framework. This builds upon the ESG components and our values as an organisation, leading to real meaning and relevance to all within our company."
MCD places immense value on the focus of the many environmental issues encountered throughout the region and is constantly seeking methods to build and deliver projects in the most sustainable way.
"Elsewhere we are very pleased with the inroads we have made in increasing female participation within the organisation. In tackling the need for diversity, we have also just completed our first reconciliation action plan to address the needs of reconciliation with indigenous Australians," he expands.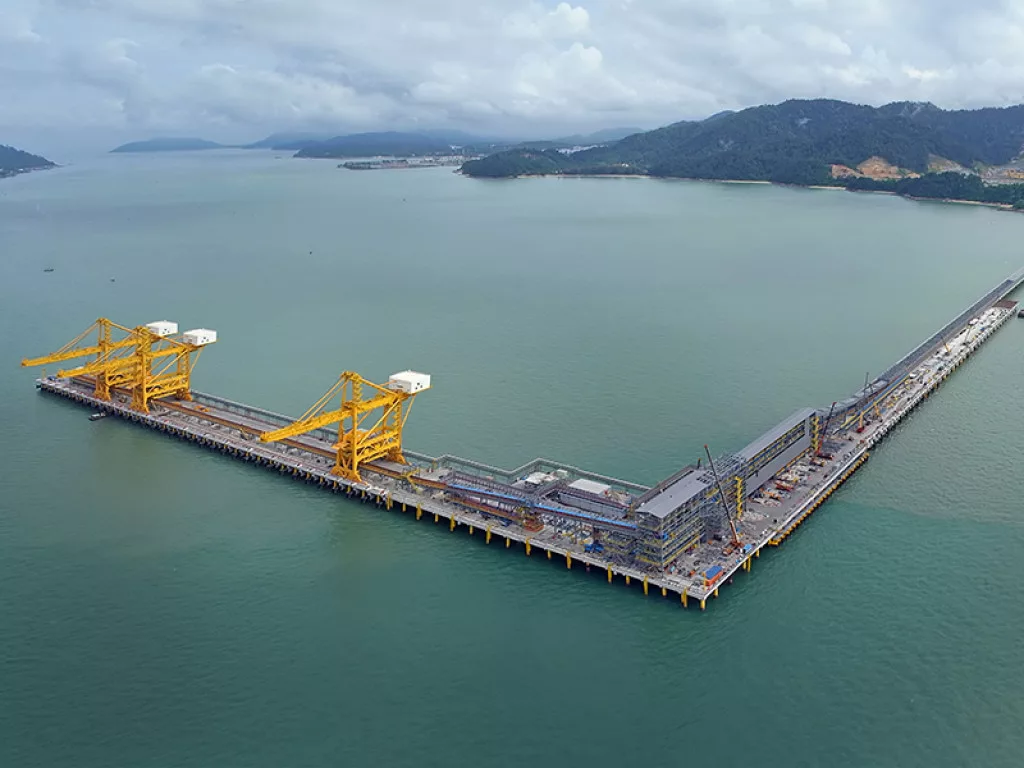 HORIZON 2030
Developing a longer-term business strategy has been defined by MCD as 'Horizon 2030'.
Preparing thoroughly for the future has begun in detail, alongside implementing a thorough strategy to improve organisational capability, so that the company can further increase its relevance and the value it can bring to project solutions in a rapidly changing world.
"Looking ahead, we also look forward to returning to full strength operations in Southeast Asia, following two very difficult years of not being able to travel around the region due to the COVID-19 pandemic."
MCD believes that consistent and effective conduct in the way that the company approaches all business and carries out operations, creates the loyalty and trust with its stakeholders and each other. Moving onwards this will be critical for the business to remain sustainable and achieve long-term success.
Cummins details how MCD has constructed a precise list of targets for the next 12-month period in terms of its potential growth as a company and in improving all aspects of its delivery performance, specifically including areas of focus in the ESG arena.
"MCD entered the 2022 financial year in a very strong position but will remain vigilant to the ongoing impacts of the COVID-19 pandemic across our operating regions," he explains.
"Core market sectors, especially in Australia, show good signs for growth, driven largely by government infrastructure investment. Increased activity is also anticipated in the private sector due to low interest rates, strong commodity markets, and climate change driven energy transition.
"Where we have been spending a great deal of time is not just looking at the coming year, but the longer term. We have closely reviewed macro trends as we see them in areas such as our markets, the society and workforce, sustainability and resilience, regulations and technology, and now seek to develop MCD for all forms of future readiness."