Wide Open Agriculture is the leading regenerative food and farming company in Australia. Differentiated by its authentic and market-leading embracing of regenerative agriculture, we explore more with CEO, Jay Albany.
SERVING THE CONSCIOUS CONSUMER
The rise of plant-based foods is clearly more than a fad; it is a fundamental shift in consumer behaviour. Whether for environmental, animal welfare, health, or taste reasons, the demand for plant-based foods is experiencing rapid adoption worldwide.
With the rise of the conscious consumer over the last decade, this trend accelerated exponentially during the COVID-19 pandemic, a time in which food security and the relationship between food and climate change became more salient than ever.
Now, consumers are deeply considering how their buying decisions play a part in the broader world, whether through a moral or environmental lens. Using the incredible ubiquity of information readily available on the internet, consumers make intentional purchasing decisions aligned with their values. They can shape shopping habits based on a range of environmental issues like global warming, food miles, or social causes such as fair compensation, animal welfare, and supporting locally sourced food.
This means that the massive infrastructure required by the industrial food complex is exposed to a fundamental shift in consumer spending – forming the perfect climate for innovators and disruptors. Wide Open Agriculture (Wide Open) has targeted two of the largest opportunities from this structural change: the rise of plant-based foods and the advancement of regenerative agriculture, which the company believes will be the next super cycle in food, similar to what organic has been since 1990.
"What's exciting about the rise of the conscious consumer is that it has exposed many of the problematic issues with food production, creating an opportunity for positive disruption," opens CEO of Wide Open, Jay Albany.
Albany joined Wide Open in 2019 and launched its food brand, Dirty Clean Food, with the goal of launching a uniquely authentic food and distribution business. He envisaged a brand that stands out in a world of numbered ingredients and processed food, aiming to reimagine the way consumers, retailers, and farmers think about and interact with food.
"I joined Wide Open because I saw an opportunity to take the incredible, authentic position the company had developed in the nascent regenerative agriculture space and build a new kind of consumer food platform, while doing good for food, farmers and the planet," he recalls.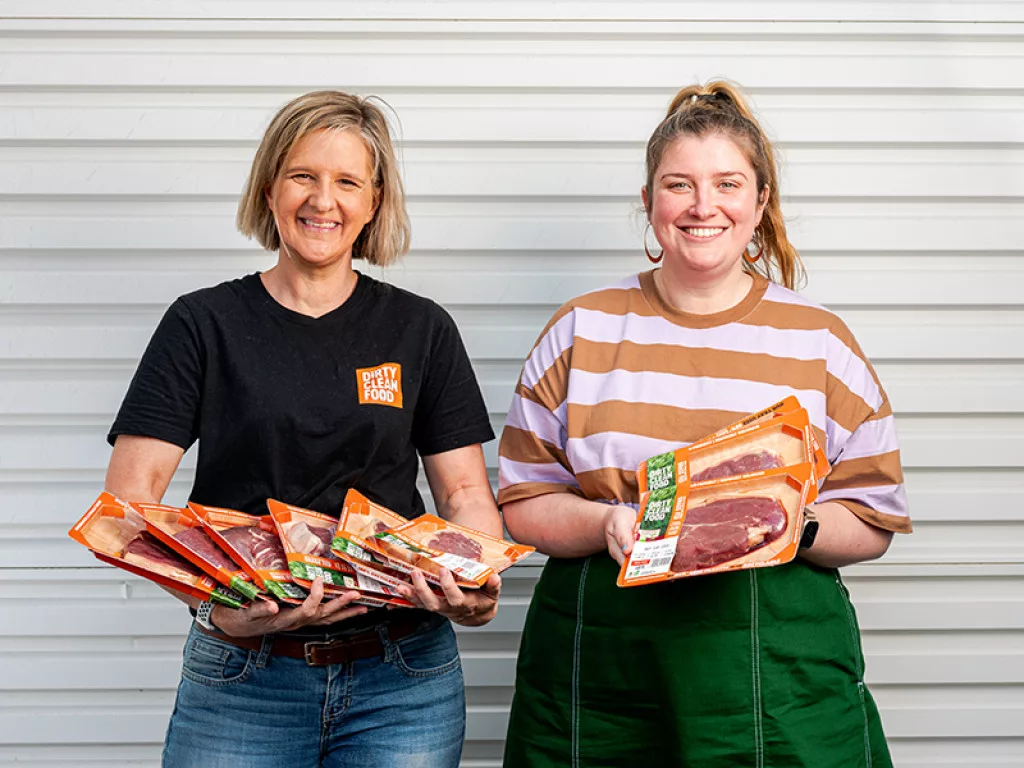 REALISING A GAME-CHANGING VISION
Wide Open was founded in 2015 by Dr Ben Cole and Anthony Maslin, who were armed with nothing but a bold vision to build a business dedicated to fighting climate change through regenerative food and agriculture.
The dynamic duo understood that food waste and the food production system represent over 30 percent of carbon emissions contributing to climate change, and saw that regenerative farming was a tool that could build topsoil, improve water cycles, and increase biodiversity in Western Australia (WA). This was particularly targeted for regions like WA's Wheatbelt, which has been significantly damaged by climate change and the rapid adoption of large-scale industrial farming practices.
They quickly teamed up with Stuart McAlpine, a well-known and experienced regenerative farmer residing in Buntine, WA.
Regenerative farming takes an industry that is a leading carbon emitter and applies practices to draw down carbon into the soil.
"We firmly believe that we will be a carbon-positive entity as we reach a greater scale and show with data that regenerative farming practices cause positive climate change," states Albany.
"Being sustainable is simply not enough at this point, and 2050 commitments are not happening nearly fast enough. We want fundamental positive landscape change, and to provide consumers with a choice to purchase food that tastes great and is produced in an environmentally positive way," he adds.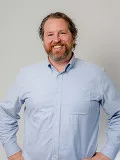 DIRTY CLEAN FOOD
Dirty Clean Food is a wholly owned subsidiary of Wide Open and is the commercial arm through which the company seeks to advance regenerative agriculture.
Launched in 2019, Dirty Clean Food has grown prosperously to become the world's leading regenerative food platform.
Dirty Clean Food Oat Milk is the world's first oat milk to be both regenerative and certified carbon neutral, whilst also being the only product of its kind made from 100 percent regeneratively grown oats.
Just 18 months on from inception, Dirty Clean Food Oat Milk can now be found at 1,500 locations, with distribution across five countries, including a national range in Australia's largest grocery chain, Woolworths, on top of a further 200 café and restaurant locations. A rapid and highly efficient delivery operation has also been created to expand Wide Open's ever-growing presence in WA.
"In Perth, we essentially do 24-hour farm-to-fridge delivery for our latest products, six days per week," Albany elaborates.
The company has initiated plans to build the first commercial oat milk factory in WA, which is expected to come online in 2023, aligned with a new recipe that uses Wide Open's own Buntine Protein® to provide oat milk that has protein levels equivalent to dairy milk.
UTILISING BUNTINE PROTEIN
Buntine Protein® is an Australian sweet lupin-based protein concentrate, sold as an ingredient to food manufacturers as vegan plant-based protein. Manufactured in Wide Open's Perth facility, it is made from regeneratively grown lupins from the Wheatbelt.
Extensively used to replace animal-based ingredients in food and beverages, Buntine Protein® possesses the potential to also create plant-based meat, dairy, baked goods, noodles, and protein supplements. Offering markedly higher solubility and gelation properties than soy and pea-based proteins, it has emerged as the current generational leader in its category.
A natural, regeneratively produced ingredient, the protein is extremely well-aligned with the explosive trends in plant-based food production.
"What remains exciting is that lupin is such a crucial crop to WA. This product brings the original vision of the company to reality, creating value, restoring landscapes, and fostering hope in the Wheatbelt."
"The best possible outcome for us is that we build a committed community of curious, ambitious, and passionate people aligned with our mission"

Jay Albany, CEO, Wide Open Agriculture
GROWING A PASSIONATE TEAM
"We have an incredible group of passionate people who work for Wide Open. Some are foodies, some are passionate environmentalists, and some are here for the excitement of building a growth company; I love our team," enthuses Albany.
Being a growth company, Wide Open offers high-achieving employee opportunities for rapid career advancement.
"It's not always about titles and salary – it's also about the opportunity for empowerment. When people demonstrate excellence in their role, we encourage them to train their replacement and get ready to take on more responsibility," Albany explains.
"The best possible outcome for us is that we build a committed community of curious, ambitious, and passionate people aligned with our mission."
Wide Open builds and shapes its leaders through what the company calls the WOA Way. It is a commitment from everyone to work on a two-week cadence, with a company-wide presentation of what was accomplished every fortnight, presented by the team leaders. This provides transparency across the business, builds community within the team, and allows Wide Open to be flexible in its goal setting.
"We must be nimble, and the two-week goal setting and review provides a mechanism for us to take advantage of opportunities and recognise failures faster than our larger competitors in the food industry," concludes Albany.
There is a firm belief within the entire company that this nimble-minded thinking, combined with an arsenal of innovative products, will ensure that Wide Open continues to play a key role in the expansion of regenerative agriculture, and even more vitally in combatting climate change.