Augustine Wong, CIO of VPBank, a titan in the Vietnamese banking industry, tells us about the company's customer-driven approach in unfalteringly serving millions across the country.
PIONEERING PROSPEROUS BANKING
Providing solutions to more than 28 million customers across Vietnam, VPBank is a cornerstone in the Southeast Asian (SEA) financial sector. Although the organisation has worked in retail banking since 2010, VPBank's recent expansions into other market areas has solidified its position as the only bank to cover the full spectrum of financial markets. This is achieved by a strategic focus on the growth of its retail banking sector, from the lower mass market to high-net-worth customers. 
"This focus centres around a distinct business model which differentiates VPBank from our peers and enables us to pursue our strategic goals successfully," begins Augustine Wong, CIO of VPBank.
SPEED AND CONVENIENCE
The organisation is proud to be the only bank to develop a dedicated sub-sector for retail banking that has a diverse range of services to continuously meet its customers' requirements. At the beginning of 2019, the organisation launched VPBank Diamond, created exclusively for the affluent segment (AF) of its customer base. The package gives users access to world-class and highly personalised services in banking, insurance, credit and asset management, accompanied by expert consultancy to help AF customers reach their financial goals. VPBank Diamond also provides bonus solutions such as airport lounges, healthcare, hospitality and more to create the ultimate customer experience.
Additionally, in 2021 the company launched the VPBank Prime brand. Once again, the organisation is the first financial brand in Vietnam to serve the Mass Affluent (MAF) segment, providing more complex solutions such as an international debit card, mobile banking, as well as auto loan and business loan combinations, alongside its standard services. Thus, it caters to the advanced necessities of the MAF customer base.
VPBank also offers a plethora of financial solutions for its household customers, such as cash flow management and loan financing, with a focus on process streamlining and minimising document requirements to successfully meet the needs of households.
Stepping away from the residential, VPBank was also the pioneer in a dedicated small to meduim-enterprise (SME) business unit, among its many achievements.
"SMEs quantify a significant proportion of Vietnam's economy, yet most of these enterprises cannot access credit and therefore represent a huge untapped market. Consequently, the business unit operates a relationship-based model built around customer needs, with an emphasis on convenience and speed," continues Wong.
Serving as one of the key customer acquisition channels, VPBank's branch network has also been vital to its development, to the extent that after 30 years of operations, it has expanded its operating network to over 264 branches and transaction points.
A further subdivision of the company exists as Supply Chain Financing (SCF), which has been operating for over a decadeand has become a strong proposition in the market. Currently, the company holds nearly 30 significant anchors, each with reputable multinational companies (MNCs) and local corporates in Vietnam.
The SCF is supported by 2,000 active distributors and agents who are involved in a multitude of sectors including, but not limited to, automobile, animal feed, petroleum, aviation, and fast-moving consumer goods (FMCG).
"The biggest strength of VPBank's SCF is our people and platform. We have dedicated sales and product teams with long-term experiences in structuring tailor-made SCF solutions for our customer base," explains Wong.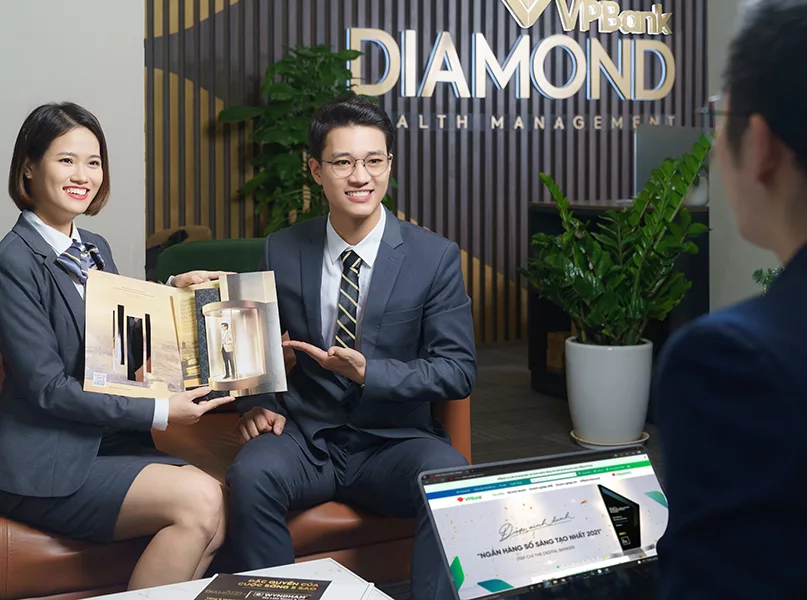 SETTING A PRECEDENT
Having been established in 1993, VPBank was one of the first joint-stock commercial banks in Vietnam. After 17 years of steady development, a turning point arrived in 2010 when the company changed its name from Vietnam JSC Bank for Private Enterprises to Vietnam Prosperity Bank, subsequently shortened to VPBank. This marked the implementation of a transformative strategy to develop the organisation into a modern retail bank.
"From then on, we have continued to evolve and position ourselves as a dynamic bank with a strong financial capacity and responsibility to the local communities in which we reside," Wong tells us.
Testament to this strategy's success, in 2022, VPBank became Vietnam's leading retail bank, with its total assets ranked fourth compared to other financial businesses in the country, with its owner equities ranking second.
This is further endorsed by VPBank's fulfilment of the 'dual goal', to maintain macro-economic stability and control inflation at a low level, whilst significantly contributing to the socio-economic recovery and development in the country.
"Entering into 2023, Vietnam has continued to grow its capital base and assets to reinforce its financial capacity and strengthen the country's internal resources in line with international standards.
"As a collective, we have attracted many prestigious global financial organisations and institutions to engage in various investment and trade financing activities in Vietnam," Wong observes.
Such foresight and prudent approaches have helped the Vietnamese economy weather any storm, by further enabling the company to expand its business activities and market share.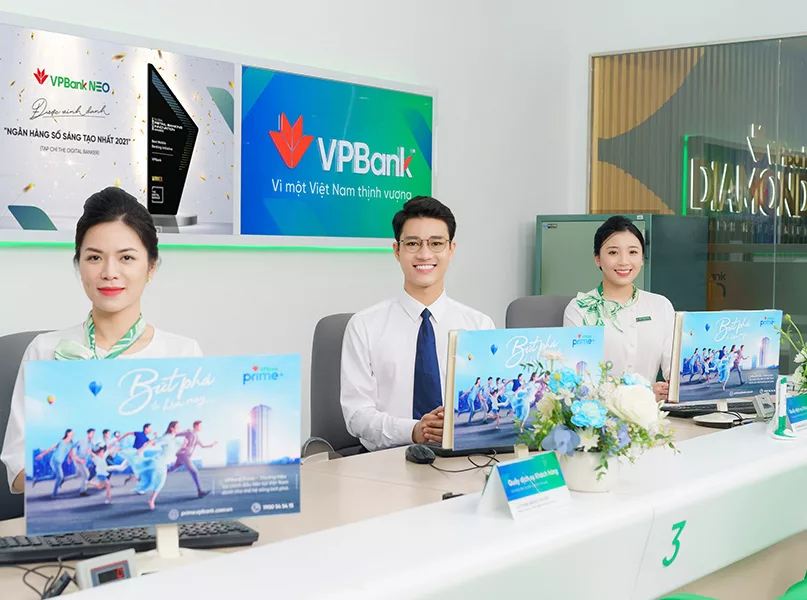 "In my opinion, VPBank is a very exciting space to work in as we consistently aim to advance international standards and there are strong desires for digital transformation, which can help credit institutions enhance customer experience and business efficiency," he adds.
Along with the developments of online and mobile banking, many financial institutions have recently used artificial intelligence (AI) for customer account management and customer behaviour analytics. As a result, the scale of Vietnam's digital financial services market is forecasted to grow rapidly in the coming years.
VPBank harnesses this change as part of its ambitious vision. "We endeavour to become a powerful and strong financial institution, contributing to the sustainable development and prosperity of the nation and inner communities," emphasises Wong.
This mission is more than attainable since VPBank has grown from a mid-range bank to achieving the position of being in the top two of market capitalisations in the private banking sector, whilst simultaneously holding the leading commercial joint stock bank in 2022.
REMAINING UP TO DATE
In recent years, VPBank has had its eyes set on expansion. "As our business grows, we need to continuously upgrade our foundational systems whilst simultaneously staying relevant in order to meet our businesses' digitalisation aspirations," explains Wong.
To be able to support this upward trend, the company is evolving its retail business to provide digital unsecured lending products to its customers, such as instant lending and personalised cards. This strategic move is clearly paying off as the total number of transactions in the first six months of 2023 reached an equivalent of 85 percent of the total number of transactions in 2022.
In concordance with VPBank's rapid development, is its ability to stay ahead of the curve, materialised by its Infrastructure Stabilisation Programme. "We are rebuilding and modernising our financial infrastructure to leverage cloud technology where applicable to further improve our business capabilities."
This tenacious project will foresee an 18 month transformation from the current monolithic banking system to a cloud native core banking system with Temenos Transact, to enable VPBank to fulfil its potential in digital business and products.
A similar rejuvenation will also be applied to the company's application interface programming (API) model used in contextual banking. Wong emphasises how the bank cannot thrive without expanding on this programme.
"We will start small, build skills and experience, whilst exploring partnerships with third party ecosystems and orchestrators to build a multisource API strategy."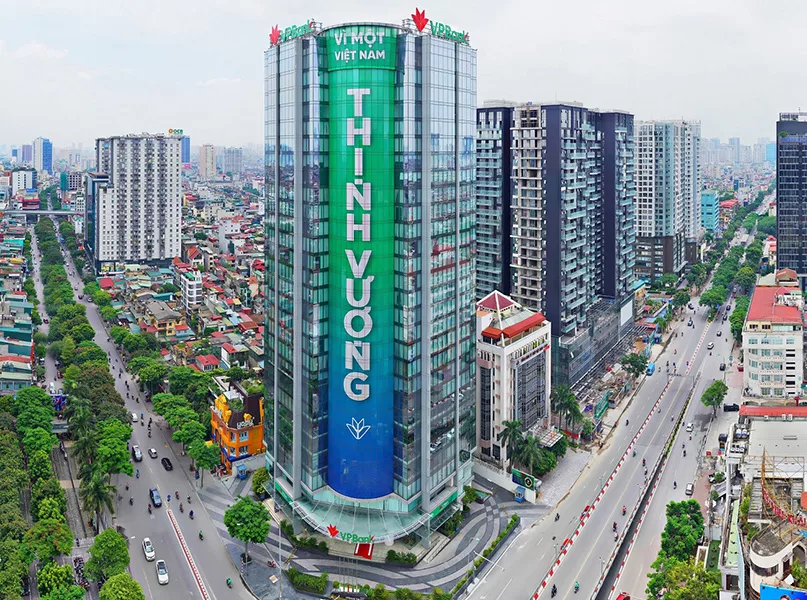 As part of its customer-driven approach, the company will also improve and modernise accessibility to its financial products. This includes leveraging open payments and machine learning (ML) to increase alternative payment use for the customer and enhance the company's real-time fraud detection services.
On this trajectory, VPBank also plans to incorporate the outstanding capabilities of AI/ML to stay up to date with the latest innovations in the banking sector. This translates to the customer experience, in which the company will utilise AI to strengthen communication channels with its customers on the personalisation of products and service offerings.
"As we branch out to new third-party ecosystems, such as partnerships with FinTechs, we can engage customers on every level and explore co-developed product opportunities," adds Wong.
DRIVING INTERNAL GROWTH
The increasing success of the business and its flourishing growth are not without the dedicated team at VPBank, that has carried the company to become one of the biggest public listed banks in Vietnam.
In order to draw and retain staff, the company has developed an attractive benefits programme that caters to its employees' physical, mental, and emotional well-being. This helps enhance employee satisfaction and also win over talents, creating competitive advantages in the market.
To add to this, VPBank is one of the pioneer Vietnamese banks that is developing an E-learning training system, which designs development frameworks and training programmes tailored to each position to create an active learning culture across the organisation. A series of core skills training programmes complement this to drive growth and business performance.
This is further reflected by the internal promotion and rewarding of staff that VPBank's employees can grow from.
"As an organisation, we focus on building a next-generation workforce that drives transformational growth, demonstrated by the launch of the critical roles programme (CR) for important positions in the bank, alongside the successor programme (SP) and the VPBank Gen Next (VPG) amongst more," Wong details.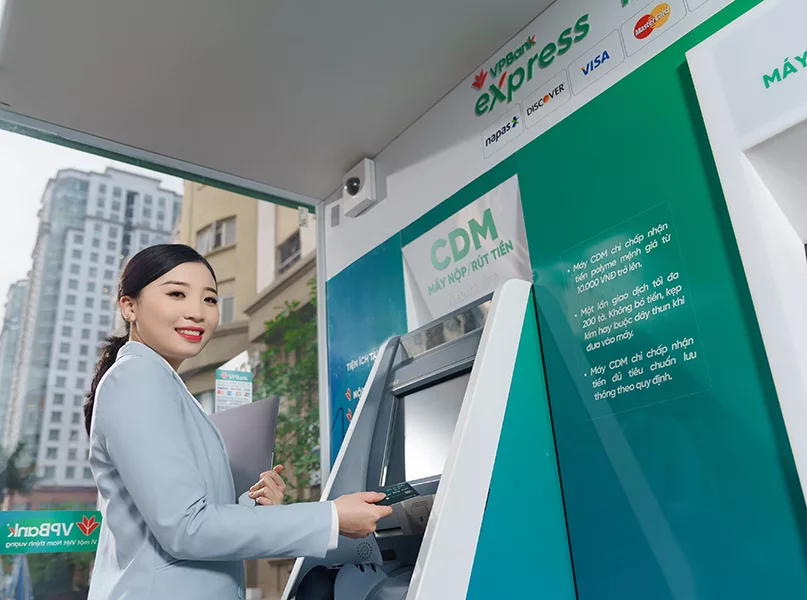 ON THE HORIZON
As the company celebrates its 30 year journey of prosperity, it shows no signs of stopping, as demonstrated by its ambitious goals that have elevated the company to the heights of a financial institution, packaged in a five year strategy.
"The Vietnam economy is going through a difficult period, therefore, VPBank completed its strategic goals with high readiness to enter a new transformation journey. As such, the strategy tackles three strategic areas: capital foundation, digital and technology capability and creating a multi-layered ecosystem and segmentation strategy," closes Wong.
Over the last three decades, VPBank has been stratospheric in the Vietnamese financial industry as it pioneers products that place its customers at the fore, whilst exceeding modern banking trends.