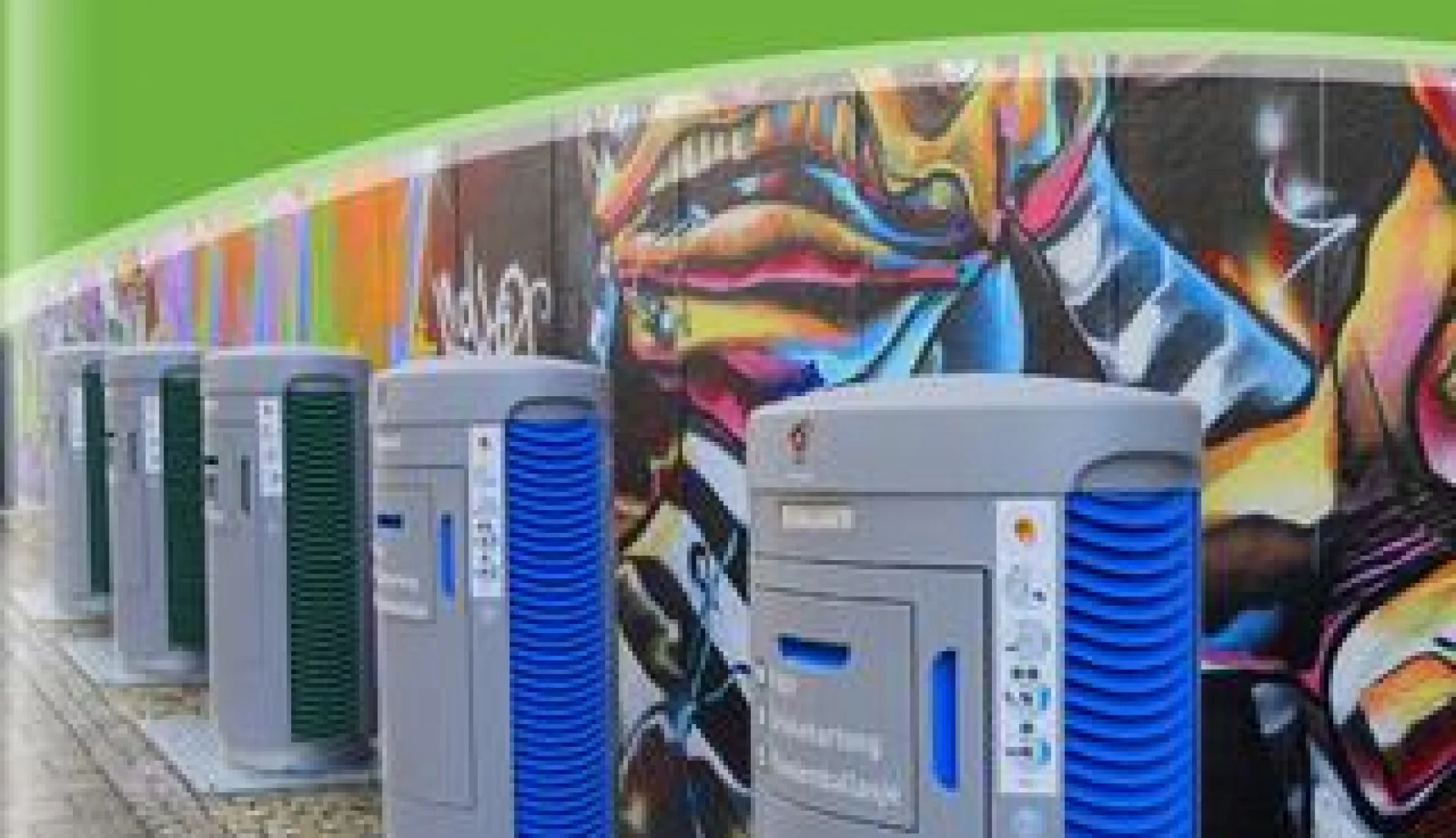 Envac Singapore is looking to make its already successful waste management system the standard in a country always striving for environmental improvement
Writer: Matthew Staff
Project Manager: Tom Cullum
Over the past two years Envac Singapore has grown tremendously across nearly all KPIs as it edges nearer towards its goal of a tech-based waste solution revolution in the city state.
Increasing its business volume, its market demographic and its market share, the Company continues to align itself to the Singapore Building and Construction Authority's green buildings initiative; a drive which aims to see 80 percent of the country's buildings certified as green by 2030.
Recently penetrating the healthcare and public housing markets, Envac Singapore's ever-expanding remit, portfolio and footprint is set to unlock new strategic growth opportunities and innovative waste management solutions in the "tech capital of Asia".
"Over the past two years we have been focusing on the quality delivery of systems with high safety standards," explains Tan Chin Tiong, the Company's Vice President for Asia Pacific. "A favourable construction outlook and Government regulations will further increase our business potential to this end, while we are also investing in our most critical success factor, our human capital.
"Strategically we are also now starting to look into operations in some other Asian countries who are keenly following our progress in Singapore and who are now looking to adopt such technologies."
These automated waste management technologies and systems are not only catching the eyes of suitors further afield but are becoming stronger and smarter each year. As such, the Company's system is developing smarter features so as to be integrated within the country's "Smart Nation" initiative.
"By adopting the smart cities model, we can track the amount of waste collection, we are able to introduce features to increase the rate of recycling, track energy consumption and monitor the whole waste flow," Tan explained back in 2016.
And with increased revenue, an enlarged workforce, a broader geographic footprint, and new operational sectors, Envac Singapore is now in a better position than ever to showcase such innovations.
Smart Nation
Since establishment in Singapore in 1992, Envac has built a solid reputation as one of the early pioneers of automated refuse collection systems (ARCS) for waste, street litter and soiled hospital linen. A fully-owned subsidiary of the wider Envac AB Group – a strong player in the industry since 1961 – Envac's Singapore operations have adapted to the local Government's more recent drive to push for smarter and more sustainable methods of energy saving and waste efficiency.
"When we started out, the technology surrounding waste management was the limiting factor in the country. Additionally, it was quite challenging as the local market lacked a forward-looking approach towards the benefits of adopting a more efficient and greener automated refuse collection system; something that had already been adopted in some of our other locations globally," recalled Tan, who has headed the Company since its inception.
"Today, however, there has been a worldwide shift to finding greener, cleaner and more sustainable solutions to waste management, and Envac Singapore has greatly benefitted from this increased visibility; unlocking new opportunities created by the country's Housing Development Board (HDB)."
In the present day, the Company's adherence to this "worldwide shift" has been evident across two core strands: Government-driven initiatives, and through Singapore's public housing initiative.
Regarding the former, Tan notes: "With the Government focusing on its "Smart Nation" concept, our technologies will play a more prominent role in the waste management sector.
"From April, 2018, the Government has mandated that such automated waste collection systems must be implemented for all residential building projects with 500 apartments and above. This will open up the market in a very big way."
On the public housing front, since early 2016, the Public Housing Department has implemented Envac's automated waste collection system in many of its new township development projects, and that strategic partnership continues to hold sway two years on. Contributions to a series of district-size development projects will see Singapore's waste management landscape transform significantly, and Envac Singapore is front and centre of the initiative.
The standard infrastructure
Envac Singapore's influence in the country is so concerted now that it has been featured numerous times in Singapore's main newspaper and even on national television documentaries. Subsequently attracting even more interest from the public while promoting the issues that its solutions address; the business has made the waste management industry more attractive to and understood by the younger generation.
And even more impressively, it signifies how far the Company has come since its solution was introduced to replace the previous waste disposal system that had been in place since 1989.
"Envac's technology has been an alternative to the old refuse collection system, promising to create a better quality living environment for all," said Tan. "The system transports waste through a Pneumatic Waste Conveyance System (PWCS), using a vacuum-type underground pipe network to collect household waste, which is then transported through underground pipes to a sealed container. Trucks then periodically collect the waste from this central location for disposal. The entire waste collection process is automated – we can start, stop and identify issues through a computer system, even remotely through our smartphones via an app – thereby reducing manpower requirements and increasing productivity."
Since then, projects have escalated on an annual basis, as have Envac's innovative advancements. The latest technological improvements to come to the fore include the upgrade of strategic user interface technologies, as well as an integrative system for data collection and analysis in order to ensure even more refined improvements in the years to come too.
"The integrated data processing system allows for our waste management system to be monitored at all times, in alignment with a smart hub centre for the estate," Tan details. "Such innovations and continuous improvement will further Envac's, and Singapore's, cause as its system gradually becomes the standard infrastructure for all the country's developments."
VIEW Envac Singapore BROCHURE