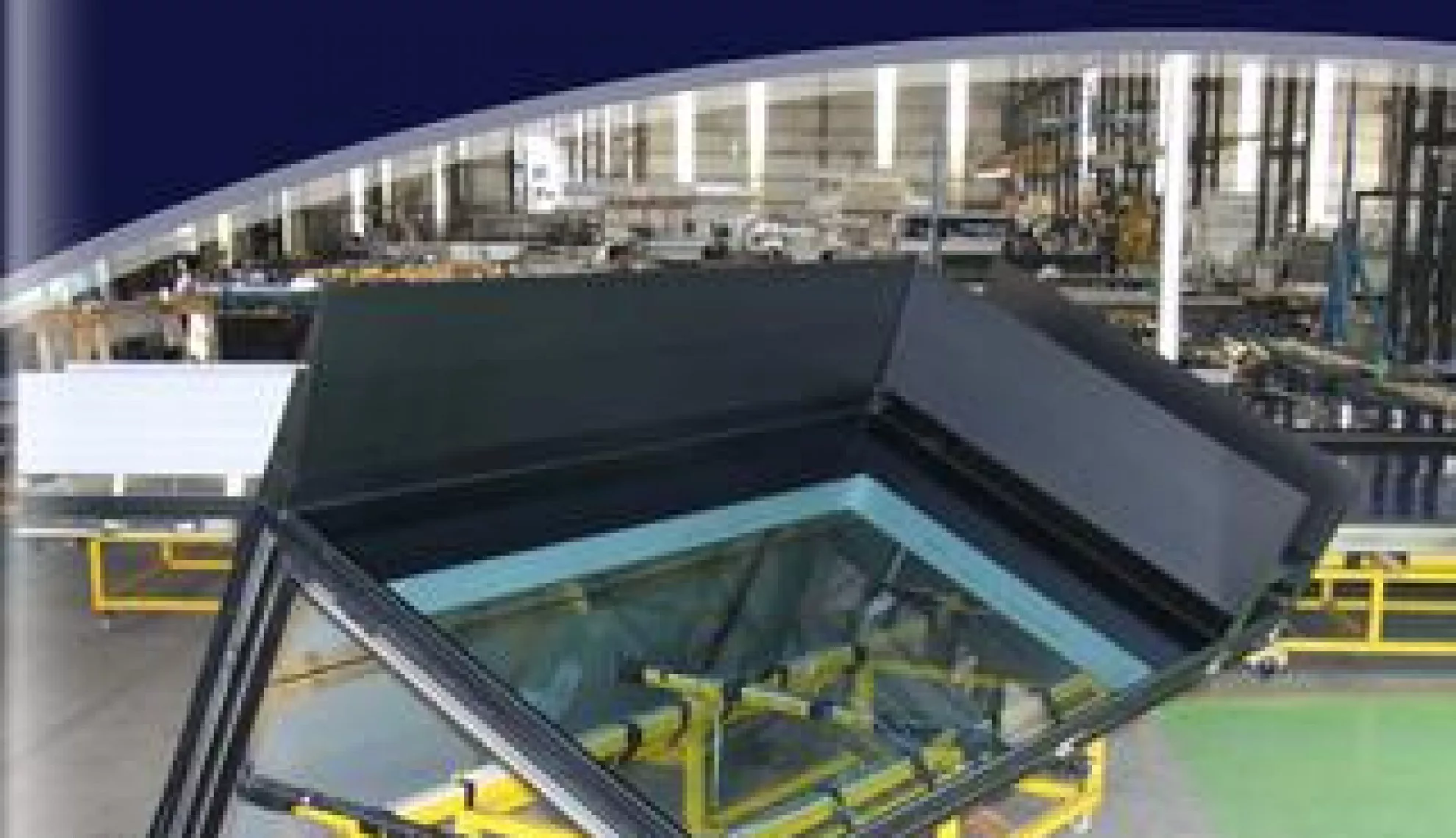 Euro Façade Tech can boast some of APAC's most high profile recent constructs as part of its portfolio, but refuses to rest on its laurels as a host of new software and expansions are put into place
Writer: Matthew Staff
Project Manager: Tom Cullum
Driven by a commitment to deliver total construction solutions, Euro Façade Tech has enjoyed double digit growth for each of the past four years, and with 2018 already alluding to this trend continuing, clients' expectations similarly continue to be exceeded.
Established in May, 2012 the meteoric rise up the industry ranks that has occurred over the following half-decade has derived from the Company's turnkey capabilities which comprise the design, supply and installation of high quality, innovative, customised, architectural façades.
"From the backing of the former Vice Chairman of Permasteelisa Group, Mr Lucio Mafessanti, Euro Façade Tech essentially brings an international and local expertise that prides itself on adding significant value to clients' expectations," introduces and affirms Executive Director for Euro Façade Tech, Ted Graban. "From humble beginnings, our factory has grown from a single facility producing 15,000 square metres per annum, to currently having three facilities producing more than 100,000 square metres each year. And we are currently making plans for this year to significantly increase this capacity."
The accomplishment of providing 'total construction solutions' in Euro Façade Tech's case encapsulates design and engineering acumen, project management, manufacturing and production capabilities, quality assessment and quality control facilitation, and interior fit-outs.
Consequently, the Company is able to address each significant stage of a construction project through its façade service remit, but in a way that takes into account the wider long-term considerations of the wider build.
Operations and Production Director, Stephen Matula picks up: "We work on projects from concept to completion, often interacting with clients, architects and consultants during the early phase of the design process to ensure that each project is reviewed holistically in order to provide the best possible value-added solutions for the benefit of the project."
Strategically situated in Peninsula Malaysia, Euro Façade Tech's accessibility from a project, supply chain and infrastructural perspective to the wider APAC region is no coincidence and has largely facilitated the Company's Southeast Asian growth over the past five years. And now, with Malaysian and Australian markets in particular alert to the benefits that Euro Façade Tech can bring; the Company can look towards even more concerted growth into Asia-Pacific in the future.
Project portfolio
The amount of repeat clients and repeat contracts is testament both to Euro Façade Tech's international growth and its rapidly-attained positive reputation. And its project portfolio only compounds this reality further.
"The highlight so far in showcasing Euro Façade Tech's expertise is the success of Exchange 106 Tower, which is currently Southeast Asia's tallest building at 492 metres," Matula enthuses. "Another of our key projects is the J-Land Tower in Johor Bahru, which is a geometrically complex façade, consisting of 'cold-warp' prefabricated units, combined with trapezoidal Z-shaped corners, which were designed with the aid of our in-house 3D modelling experts."
The Company's current project portfolio persists in a similar fashion: in Australia via the high-end six-star Capitol Grand property in Melbourne, the U-City project in Adelaide, and 151 Clarence Street in Sydney; and in Papua New Guinea courtesy of APEC Haus which is the purpose-built convention centre set to host this year's APEC Summit.
Significant effect
And across each and every high profile contract, Euro Façade Tech applies its vision of innovation and technological modernity to help realise clients' own visions. To this end, the Company has invested heavily across recruitment to ensure that expertise and innovation are firmly ingrained into the business structure, to keep ahead of the industry curve, and to facilitate its own project portfolio growth.
Matula continues: "Specific areas that we have targeted are what we see as the future trends and directions in the façades of buildings. For example, there appears to be a direction towards more complex shapes in buildings, requiring the expertise of wire framed 3D modelling from design through to production in order to efficiently address such complexities. Having the right people and software to do this is essential."
Graban adds: "On the other hand, we see a direction where buildings these days are being reviewed holistically, starting from the facades' performance and the significant effect they have on a building's life in terms of energy efficiency, human comfort, and providing visual transparency. As a result, we have been developing what we describe as a "Dry Double Skin" façade system (DDS) which comprises highly transparent curtain wall units with an internal blind system that tracks the sun's movement so that during the peak solar loads, such blinds will come into effect."
The result enables clients to downsize their HVAC systems and to ultimately save energy for the end building user. And behind every one of Euro Façade Tech's innovative solutions is an equally pivotal facility upgrade, equipment investment or software enhancement.
"In addition to our investment in the latest 3D software, we have invested in new CNC cutting machinery that will enable the cutting of customised components at various compound angles in an efficient and accurate manner," Matula says. "Also, we have expanded our office area here in Kuala Lumpur to enable us to increase our technical resources, and to meet the increase in demand."
Heart of our business
An additional design office in India addresses both service expansion and footprint expansion goals while simultaneously reinforcing the Company's design and engineering capacity.
And inevitably, with each new string to Euro Façade Tech's bow comes a challenge that directly relates to what Graban pinpoints as the Company's biggest differentiator: its people.
"Through the philosophy of "our people are our success", and having technical innovation at the heart of our business, Euro Façade Tech has attracted many of the key people that have been responsible for the design, manufacture and construction of some of the world's most iconic buildings. This has provided the platform for our ongoing improvement that continues today, as evidenced by such buildings as KL Exchange 106 in Malaysia, and Melbourne's Capitol Grand in Australia.
"We believe the key to success is heavily reliant on "local knowledge" combined with the right support of technical expertise with "worldly" experience. As such, our key management has been structured accordingly with this combination in mind."
Training both externally and in-house has subsequently become a key component of Euro Façade Tech's internal structure, laying the foundations for extensive expansion without diluting the quality of its products. What it also promotes though is problem solving abilities that are almost unparalleled elsewhere in the sector.
As the Company's website affirms, "good buildings come from good people, and all problems are avoided by good design".
Resultantly, "Euro Façade Tech prides itself on ongoing solution services", the statement continues. "Our engineers utilise the industry's most cutting edge 2D and 3D modelling and mapping software. This enables us to meticulously plan for our projects, and eliminate any margins for errors."
Second to none
Research & development innovations complement such internal astuteness with the assistance of numerous third party global partners located around the world; providing Euro Façade Tech access to laboratories and test centres in some of the world's most elite facilities.
That being said, the majority of the Company's critical partnerships are every bit as locally focused as its workforce; once again virtue of its strategic positioning.
"Our headquarters in Peninsula Malaysia are in proximity to a plethora of internationally-renowned suppliers, ports and infrastructure," Graban details. "Our local supply chains are an integral part of our success which has been built upon great relationships and reliable performance, as needed."
The dedication to localisation even emanates outside of Euro Façade Tech's core business activities and into the wider communities via extensive corporate social responsibility efforts. And in fostering such a positive influence in the region, the Company will continue to be trusted with some of APAC's most significant projects through what it does best in the future.
"We believe our point of difference is that with our technical expertise, we are able to influence clients, architects and consultants' decisions during the early design process such that the project ultimately benefits," Matula says. "We believe we add value to clients' expectations while being cost effective. In other words, clients get so much more for their dollar. Our key staff experience is second to none in this field and our success is measured by our repeated business with loyal clients."
The MD adds and concludes: "From here, we would hope and expect to continue on the exponential growth that we have experienced over the initial five years of operation. Additionally, we are making plans to establish a new integrated modern facility that will cope with the expected demands for future works.
"Our goal is to be a major player in the curtain wall market within the Southeast Asian and Australasian region."
VIEW Euro Façade Tech BROCHURE