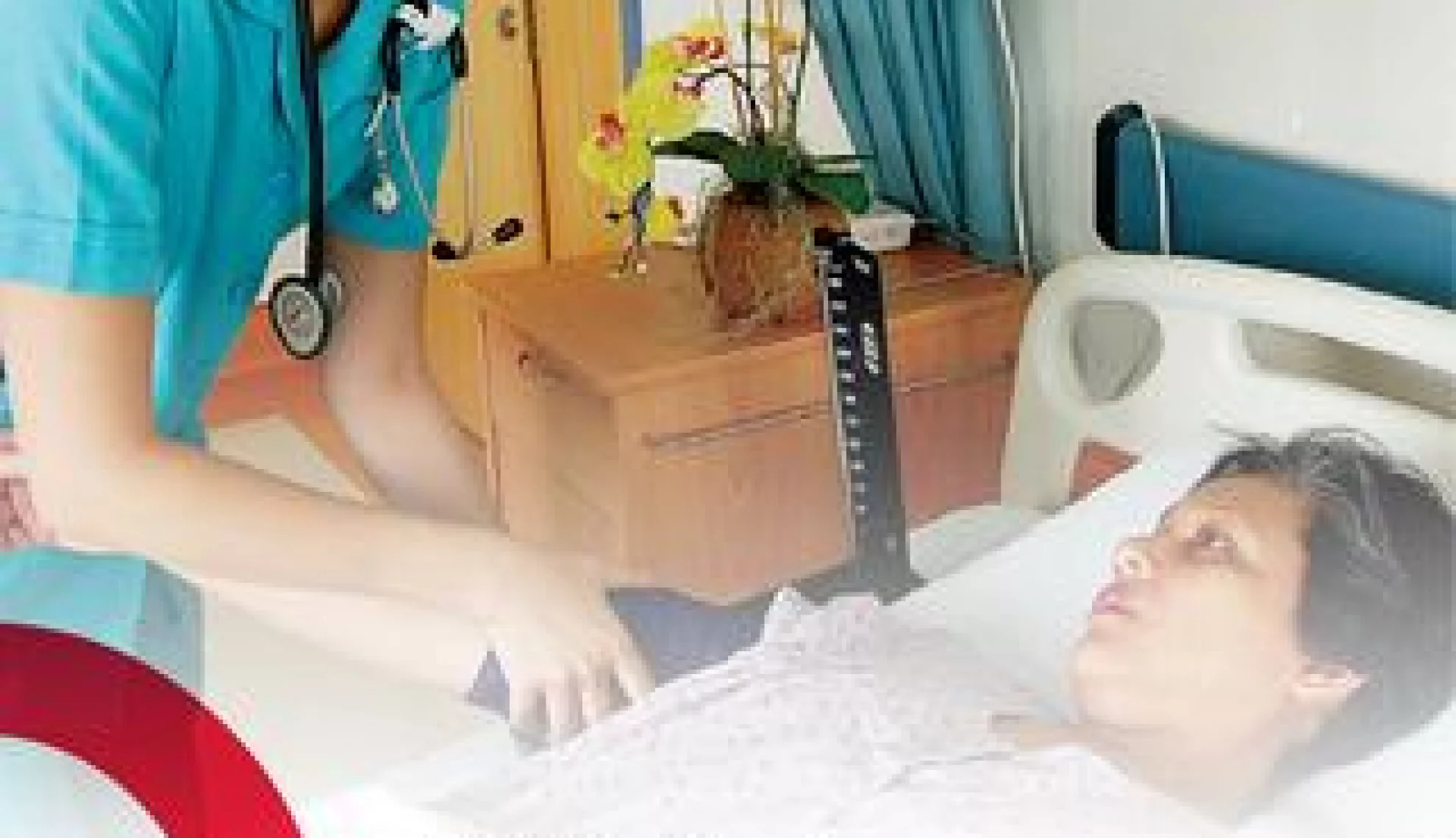 Tender Loving Care
Assunta Hospital, a pioneering private healthcare provider in Malaysia and the first private hospital in the Klang Valley, is backed by a legacy of caring and dedicated healthcare delivery
Writer Emily Jarvis

Project Manager Eddie Clinton
Malaysia is often referred to as the "Asian Dragon" and its healthcare system boasts of high-end hospitals that provide excellent services.
The industry – divided into private and public healthcare – has undergone huge transformation since the country's independence in 1957 and the government is committed to improving the system, having already achieved universal coverage for the population. Governmental sources describe the sector as "a major resource which is critical to the success of the nation's socio-economic status".
Among the country's first tier medical provides is Assunta Hospital, a pioneering private healthcare provider with a sound history of providing "quality and affordable healthcare for all".
A History of Delivery

A look through the history books shows that Assunta, based in Petaling Jaya, a satellite city developed in 1952 to ease the problem of overpopulation in Kuala Lumpur, has always been committed to delivering dedicated healthcare across all levels of society.
Assunta started small. What would later become the hospital opened its doors soon after Petaling Jaya's birth. It was established by four Franciscan Missionaries of Mary nuns and was originally a small clinic named Ave Maria, serving the healthcare needs of the underprivileged.
Through public donations, the little clinic soon expanded to include a maternity home and convent. By 1957, the population of Petaling Jaya had grown so rapidly that the clinic-cum-maternity home could no longer meet the needs of the people. Led by philanthropist Tun Leong Yew Koh, a large-scale fundraising event was conducted, successfully raising enough funds to build the hospital on its current location in 1959. More major milestones were achieved in 1961, when Assunta Hospital started a new ward and became the first private hospital with an operating theatre.
Now, over 60 years on, the hospital remains dedicated to a mission that values the sanctity of life and places the highest priority on treating every individual with dignity. One common approach is adopted by all at the hospital – holistic care.
The modern 344-bed, technologically advanced specialist facility prides itself on providing the utmost in quality, safe and compassion-driven healthcare services which are "cost effective to all members of the community regardless of race, colour, creed or gender". This has earned the hospital the trust of generations upon generations of families; further strengthening its mantra of possessing the "heart and art of care".
Specialist Services

Assunta Hospital offers a wide spectrum of services including digital diagnostic imaging through the use of medically advanced diagnostic tools such as: the 64 multi-slice computerised tomographic (CT) scanner and 1.5 Tesla 32 channel Magnetic Resonance imager (MRI); minimally invasive and image guided surgery; comprehensive physiotherapy services such as hydrotherapy, musculoskeletal and orthopaedics; hyperbaric oxygen therapy; birthing services for women and infants; neonatal care; intensive care; pastoral care; comprehensive laboratory services and a complete scale of services for the diagnosis and treatment of heart and vascular disease including angiograms, angioplasties, stents, balloons, pacemaker implantations, open heart surgeries.
The not-for-profit tertiary private healthcare centre also offers advanced medical treatments such as the x-treme Lateral Interbody Fusion (X-Lif), unilateral knee replacement, staple and laser haemorrhoidectomy and major laparoscopic surgeries.
All of the hospital's specialists are highly trained leaders in their fields, with some who had obtained their specialisation from overseas such as the UK and Australia, and often serve as points of reference for younger doctors in the industry. As Assunta's doctors are at the forefront of their practice, the hospital constantly holds Continuous Professional Development (CPD) programmes as an initiative to grow the medical profession.
To provide quality care and patient safety is a top priority, which gained the hospital accreditation from the Malaysian Society of Quality in Health, the country's local equivalent of the internationally-recognised Joint Commission International (JCI).
At The Heart Of Care

Assunta continues to pour its heart and soul to community work, with a minimum 30 percent of the hospital's profits returned to charitable projects, some of which have even won regional recognition, such as the Passionately You campaign initiated in 2008 to raise awareness on cancers of the breast and cervix.
Through Assunta Integrated Social Services (ASSISS), the hospital offers palliative care and pastoral support, becoming the only medical facility to offer such services.
The Mobile Van, which visits seven locations monthly to provide basic healthcare services to the poor and underprivileged, is an extension of the outreach services offered by the FMM nuns in the 1960s. Today, the well-equipped van bringing nurses, volunteer doctors and a repertoire of modern medicines continue with this legacy.
On home ground, the Assunta Palliative Care Services (ASPACC) offers valuable emotional and spiritual support for the terminally ill and their family members, while the Pastoral Care Service provides support to any patients and caregivers who need a listening ear.
Apart from that, residents from selected social organisations such as RumahOzanam, RumahJuara, the Assunta Children's' Society and the National Society of St Vincent De Paul are entitled to free outpatient treatment to help them reduce healthcare costs.
Moving Ahead

Committed to pioneering healthcare, Assunta also focuses on preventive healthcare apart from practising curative healthcare. This has resulted in the recent launch of you@ Assunta, a mobile app service for patients to book and pay on-the-spot for health screening.
A first for Malaysia, you@Assunta is targeted at busy urbanites who seek "convenience" and ease in making health a priority for themselves and their families.

The app is part of the hospital's initiative to evolve with the times and stay ahead in the healthcare industry says the hospital's Clinical Services Director Dr Lourdes Dava Raj.
"Times are changing. People today have tight working schedules and have difficulty finding time to booka health screening. We believe that you@Assunta is what they need, as it allows them to book a health screening any time of the day or night, even after office hours," Dr Lourdes says.
The idea for the app came about when the hospital management realised that there is often an overload of patients seeking various treatments or screenings on Fridays, Saturdays and Mondays.
It was discovered that this happens because most people tend to book their appointments on Monday, ending up with an appointment later in the week.
With you@Assunta, patients or their caregivers can have better control of their screening schedule. The screening packages on you@Assunta are also priced lower than walk-in rates, offering more savings and reaching out to as many people as possible in today's tech-savvy world.
"With you@Assunta, patients or their caregivers can have better control of their screening schedule," says Dr Lourdes. Around 20 packages are offered, including full blood tests, chest x-rays, lung function test, pap smear, ultrasound, women and men wellness packages, senior packages and more.
you@Assunta can be downloaded at the Apple app store.
The hospital continues to push boundaries and enter new frontiers. To learn more, please visit www.assunta.com.my or Facebook page @Assunta Hospital Malaysia.
VIEW Assunta Hospital BROCHURE