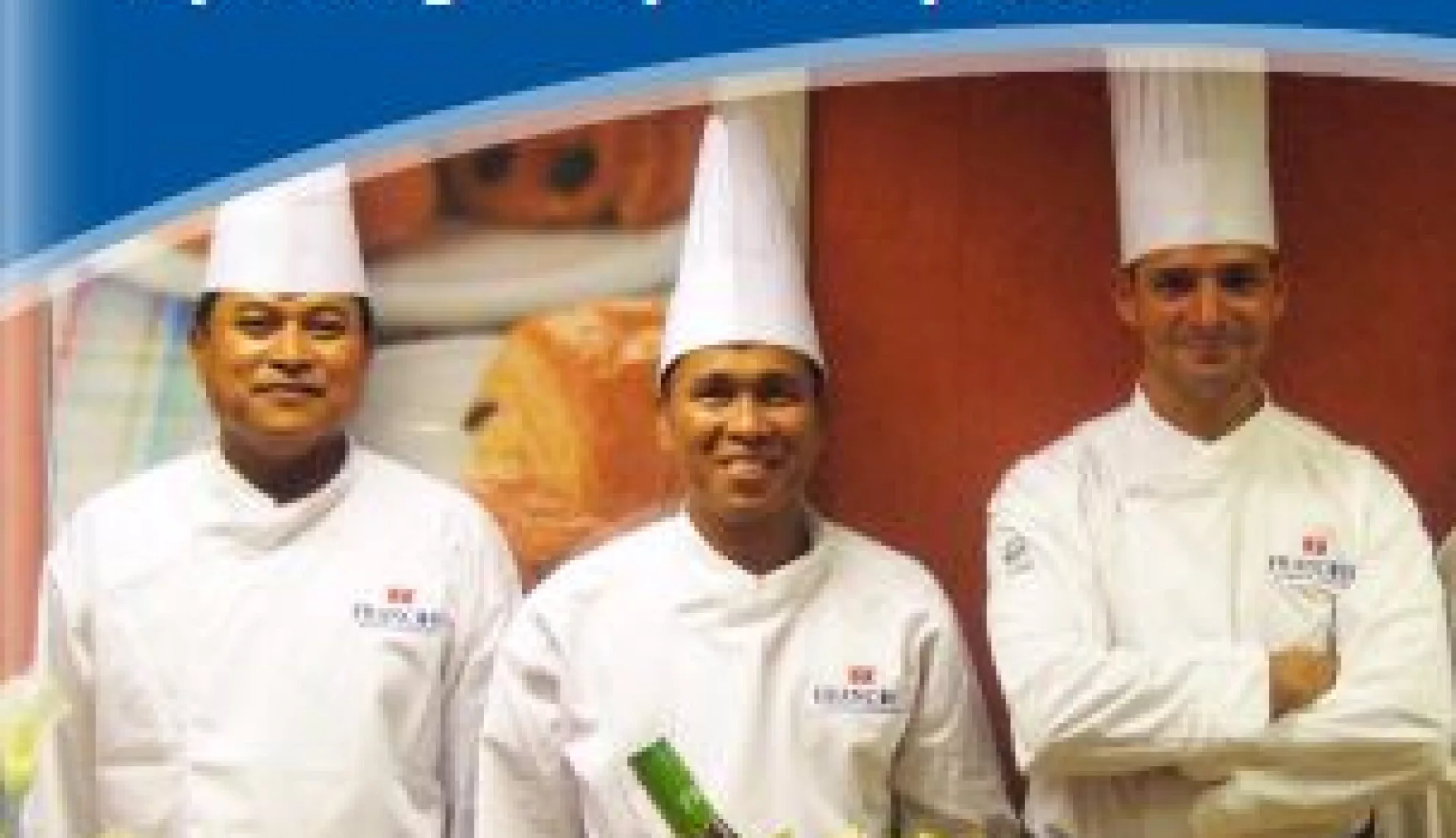 Stena Marine Far East's customer satisfaction-driven model befits a Company which continues to pride itself of on a balance of international scope and entrepreneurial flexibility
Writer: Matthew Staff
Project Manager: Josh Hyland
Stena Marine Far East (SMFE) represents the latest in a long line of Northern Marine Group-driven entities innovating the world of marine and offshore services, and is holding true to these wider Group values via a strategy that encompasses growth, ingenuity, diversification and customer care.
Formed as a combined business unit in 2016 to amalgamate all of Northern Marine's businesses in East Asia under one regional umbrella, SMFE accounts for the Group's numerous business activities across all relevant countries in the jurisdiction.
Specialising – much like its owners, Northern Marine Group, and their parent Company, Stena AB – in a diverse range of marine and offshore services, the service scope of ship agency, marine supply, offshore catering management, payroll and crew management, supply chain and logistics, technical consultancy, and project support services is making waves on one of the organisation's key continents.
"These services are delivered via a network of offices and warehouse/distribution/import/export centres located across the region in Singapore, China, South Korea, the Netherlands and Indonesia, with more than 130 full-time personnel employed onshore," introduces subsidiary, Francois Marine Services' Managing Director, John Ong.
The recent addition of an international offshore catering management business – Francois Offshore Catering – in 2011 has added a further string to the SMFE bow in recent years, once again emphasising the proactive drive to reach new customers that the brand has become renowned for over the years.
John continues: "It was a relatively recent business development in 2011 following an opportunity with an existing client who was looking for a change of service provider who would bring higher quality, improved reliability and increased efficiency.
"SMFE's business in China has also allowed the Company to develop an internal wholesale supply chain direct from manufacturers in China and the wider South and East Asia region. SMFE is now looking to reverse this export wholesale supply chain to include imported goods for the China domestic market."
Introductions and diversifications such as this are an indictment of the Company's overall goal to become a one-stop service solution provider able to tailor its offering to each client's requirements and budget. As part of a huge Group, its clout and investment power has never been in doubt, but the ability to translate this into a more customised, customer-oriented model – on a global scale – has become its main differentiator.
Regional operational synergies
SMFE's origins can be traced back to the formation of Austen Maritime Services in 1986, a joint venture shipping agency between Northern Marine Management and P&O Services. And this set the tone for a journey of expansion and market capitalisation in order to bridge its Singaporean hub and its Chinese ambitions.
"Francois Marine Services, a Singapore ship chandler, founded by John Ong in 1988, became a fully-owned subsidiary of Austen in 2005," SMFE Director, Darren Ellis picks up. "In January, 2013, Northern Marine acquired the remaining 50 percent shareholding from P&O, resulting in Austen and Francois becoming fully-owned subsidiaries of the newly formed Stena Marine Singapore holding company."
Darren was integral to the 'what, where and how's' of potentially moving into the Chinese market over the course of 2012 and 2013, progressing into a 2014 expansion which saw the establishment of Stena Marine Shanghai.
Further expansion and growth then followed before Austen Maritime Services was established as a Wholly Foreign Owned Enterprise (WFOE) in the Shanghai EXP Free Trade Agreement; these companies remaining under Darren's management to this day.
"The China-based companies replicate many of the Singapore-based business activities, albeit focusing on the Chinese market, which has created a number of regional operational synergies," he explains. "In 2016 the natural decision was taken to combine the East Asia and China business units, aligning them strategically and consolidating resources and focus, which thereafter has provided the opportunity for further expansion of the Group's global footprint."
Significant investments
Darren consequently assumed overall leadership of the Stena Marine Far East entity in the summer of 2016, but this isn't to say that the journey is complete.
John interjects: "Everything changes and nothing stays still! Our companies are committed to service and customer satisfaction and our business philosophy is based upon continuous improvement via incremental changes and re-aligning to our customers' needs and requirements.
"Our business culture is based on honesty and openness, externally with our clients and contractors and internally throughout all levels of our employees. We embrace technology, encourage innovative thinking, strive for maximum efficiency, and have a high level of commitment to provide our customers a solution within the operational parameters provided."
Recent improvements to compound the Company's stronghold over these parameters include a state-of-the-art 12,000 square metre facility in the Pandan industrial area of Singapore – a groundbreaking construction around four times greater than SMFE's current Singapore hub – which will "present significant opportunities and provide the ability to cost effectively stock a diverse inventory of fast moving items", John details.
Darren adds: "SMFE has also made significant investments in China over the past five years, establishing four new companies.
"We have also made significant investments into new sophisticated IT Infrastructure and technology, to ensure the business is efficient, automated and operating in line with the most modern business practices."
Sustainable development
Much like the aforementioned introduction of SMFE's international offshore catering management business in 2011, most of the Company's growth has been directly driven by client demand and project opportunities; once again demonstrating an agility to move into new territories relatively seamlessly.
"Northern Marine Group's key success over the years has been based on long-term contracts and repeat business from a diverse international client base," John affirms. "In spite of the current difficult market conditions, SMFE has retained key long-term contracts with oil majors and international shipping lines, and has continued to secure new business and new clients in China, the wider Asia region and on a global basis.
"We attribute this to putting customer care, effective communication and our customers' needs at the core of our business philosophy. Working and partnering with our customers to achieve long-term success in spite of the emerging market conditions; we strive to deliver value for money, to take care of our customers and their assets, and to ensure that we contribute to their long-term success."
Synonymous with complex projects across areas of new builds, conversion, docking, towing, and much more – on both onshore and offshore levels – such acumen in China and Southeast Asia continues to thrive, and is also supported by its European counterparts which have been aided via the establishment of its new Rotterdam warehouse and distribution centre in recent months.
The imminent Singapore business complex will be every bit as pivotal to the global Group moving forward, as SMFE continues to adapt to where the demand is.
"One of our successful strategies has been opening in new locations as a result of a specific project or contract, utilising the experience gained and partnerships established to successfully enter a new market or region," Darren reemphasises. "This has allowed us to establish the required cost base and infrastructure, to develop a working knowledge of the specific local market, to develop local contacts and relationships, and to collaborate with new or existing partners which can ensure success in the short to medium-term."
John adds: "The focus for 2017 is therefore to establish ourselves in the European market via the Rotterdam operation and to open a modern, sophisticated and state-of-the-art complex in Singapore, which will assist in taking the business onto a new level amid a number of new and exciting projects in the pipeline for 2018."
Personnel, trends, future
Tasked with implementing each new innovation and maintaining the reputation of Stena in each new project is a highly-skilled and appropriately sourced workforce. And while – once again – SMFE is able to leverage its international scope in terms of training, exposure and experience, the emphasis when it comes to initial hiring remains local and socially responsible.
"The China-based team of 35 comprises only one ex-pat and the longest-serving Chinese employee has been with the Company in excess of 15 years," Darren offers as an example. "SMFE is a well-balanced mix of youth, experience and expertise. SMFE also places a strong emphasis on developing our local internal resources, with a view to being able to promote from within and offer our employees the necessary opportunity, desire to succeed and well-defined career development.
"The global expansion of the Northern Marine Group has presented international opportunities and some secondments for experienced employees who wish to travel and assist in setting up the business in new locations. However, wherever possible, SMFE always plans to employ local talent, as localisation is key to the sustainability of the business in all global locations."
The success in creating such sustainability in such a short space of time is even more impressive when considering it was built from nothing in China back 2012. But much like its approach in Singapore, key partnerships with local academic institutions has helped to fast-track its status to an employer of choice.
"Sustainable development is one of SMFE's main goals," Darren continues. "We have to achieve a balance between taking care of our customers, our employees and the environment; contributing to our customers' success and society for the long-term.
"Surviving in business and the ability to create something successful and lasting requires foresight, business acumen, constant attention and care."
This acumen, attention and care over the coming months will be directed towards myriad opportunities; including the refinement of its global integrated supply chain, the global expansion of its marine agency, an increased market share across the SMFE base, and continuous migrations into new markets virtue of existing synergies and business arms. And, as always, each new step will be taken with the customer at the forefront of considerations.
As John aptly concludes, "although SMFE is an expanding Group of companies with a global presence, we continue to place customer care at the core of our business, remaining: 'small enough to care, big enough to cope'".
VIEW Stena Marine Far East BROCHURE