Bickford's Australia is one of the nation's oldest and most treasured brands. We discover more about its refreshing portfolio of beverages with Chris Illman, Head of Marketing and Sales.
A HISTORY OF PURITY
The colossal food and beverage industry that encompasses Australia and the wider APAC region is highly diverse, as the market fluctuates and varies hugely in terms of both product trends and flavour profiles.
Consumption drivers are evolving to encompass vast levels of experiential activity, which was previously the realm of the venue. However, in the ongoing fallout of the COVID-19 pandemic, the ability to recreate a venue experience at home means that the way companies communicate with consumers is now more occasion focused than ever before.
"What we see at present, is a common quest and consistent demand for quality in the drinks space," introduces Chris Illman, Head of Sales, Marketing and Hospitality for the Bickford's Group of Companies (Bickford's).  
There is also significant interest across the region for Australian-made products, as the nation's health and hygiene requirements are some of the most stringent in the world.
"This means products manufactured here are highly desirable, which is perfect for an innovative business like Bickford's," he observes.
Everywhere across the industry at present, sustainability is high on the agenda which means that Bickford's, like many in beverages and beyond, is constantly working towards authentic, meaningful and tangible actions across its group sites and venues to progress the company's story in this area.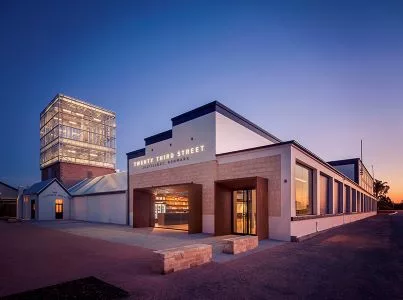 BECOMING AN AUSTRALIAN CLASSIC
The Bickford's brand is one of the oldest and most established in Australia and will celebrate its 150th anniversary in 2024.
The business has always been privately owned and while it is no longer owned by the Bickford family, the founding principles of pride, passion and quality that set it apart in the late 1800s are still intrinsic to everything that the company does every day.
Today, the Bickford's brand is best known for its range of cordial products with the unmistakable shape of the bottle, complete with positive affirmations on the base of each product, an icon that has refreshed generations of Australians.
"Our flagship product of lime cordial was originally developed by William Bickford as a cure for scurvy in the early colony of South Australia (SA) and was awarded SA heritage status in 2009," acclaims Illman.
The impressive business has grown significantly with the vision and stewardship of its current owner, Angelo Kotses, who has developed Bickford's non-liquor portfolio to become the backbone of the group, extending out from cordial into juices, carbonates, syrups and more recently dairy and plant milks.
"In addition to 150 years of cordial, our iced coffee syrup is also over 100 years old, having been created in a post-war era when coffee was in short supply, but demand was high. The syrup, with its signature flourish of chicory, provided a much-needed pick-me-up and is a product which continues to thrive today, recruiting a new generation of consumers as we extend the range with flavoured versions," he elaborates.
Bickford's liquor business, VOK Beverages was established in 2002 with the acquisition of the VOK Liqueurs brand which was quickly followed by Frigate Rum, Cawsey's and Olympus Ouzo.
Part of an ambitious vision to revive forgotten brands and to leave a legacy for the future has subsequently led to the addition of Beenleigh Australian Rum with its home in Queensland being the oldest continuously working distillery in Australia and holding liquor license number one. Elsewhere, Bickford's portfolio has been further extended and enhanced to include icons such as Black Bottle Brandy, Vickers Gin and Inner Circle Rum.
Furthermore, the company also maintains an outstanding wine portfolio led by its flagship brand Beresford of McLaren Vale. Acquired in 2012, this is supported by beautiful vineyards, an award-winning tasting pavilion, and a re-generated homestead nestled in the heart of McLaren Vale.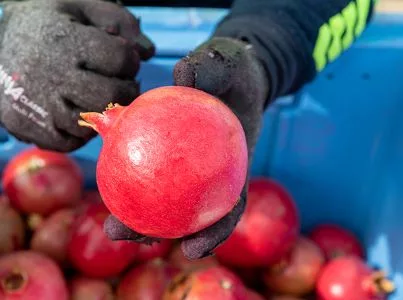 THAT'S THE SPIRIT
In 2016, the addition of the 23rd Street Distillery in Renmark within SA's Riverland region has seen Bickford's footprint in premium spirits further expand as its team delivers award-winning Gin, Vodka, Brandy and Whisky from the previously abandoned site which was re-imagined to include a stunning visitor centre, complete with cellar door, function centre and restaurant.
In 2017, the acquisition of Vale Brewing, Australia's original craft beer, added a further dimension to Bickford's portfolio which has seen the brand rise from strength to strength. This success has been achieved thanks to the creativity and imagination of the brewing team continuing to break new ground with the re-invention of traditional ales with modern flavour twists that are showcased at the newly built tap house sitting proudly above the Beresford homestead.
"Our diversity and entrepreneurial spirit are further demonstrated with the inclusion of a 90,000 tree pomegranate orchard in the Mallee Valley which is one of the largest pomegranate farms in Australia," Illman explains.
The farm supplies fresh fruit to market as well as concentrate for Bickford's best-selling pomegranate juice which is supplied to outlets throughout the APAC region.
"This type of investment is fundamental to the idea of taking control of our destiny with strategic acquisitions that enable the business to continue to thrive."
With a national team that is over 200 strong, possessing a diverse skillset across its various functions, Bickford's firmly believes that its people are its greatest asset and encourages ownership and accountability at every level.
"Many of our team have been with the business for over 20 years and this experience coupled with the injection of new thinking from new recruits creates an exciting environment for us all," Illman adds.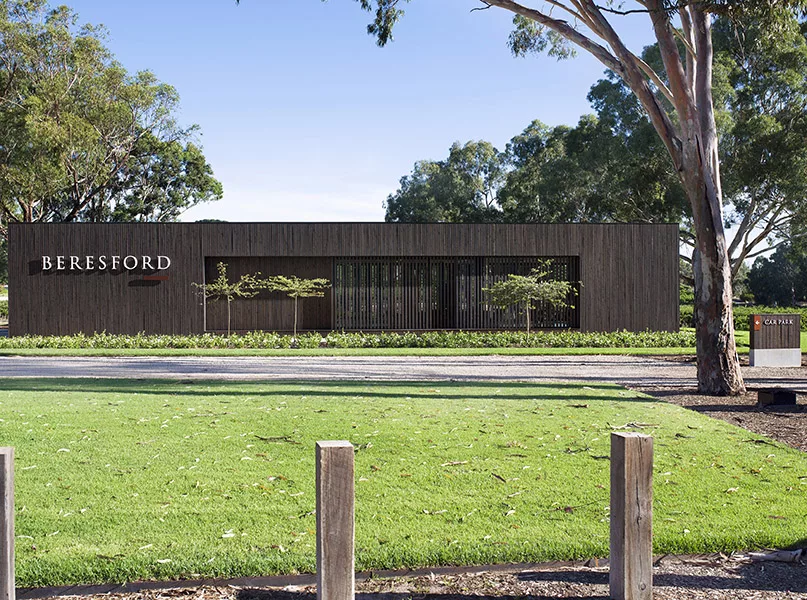 GROWTH AND AMBITION
Since the installation of its aseptic filling line in 2018, Bickford's has been actively seeking out new business opportunities which will enable the company to strengthen its core and extend into exciting areas that will set up the business for a dynamic future.
"Our team are currently undertaking the preparatory work in terms of infrastructure and process that will enable us to progress towards Therapeutic Goods Association (TGA) accreditation, a significant investment which is supported in part by a government development fund grant," details Illman.
This thorough preparation will enable the group to create sensitive products such as baby formula and pharmaceutical grade products and extend its ability in the contract pack arena to develop with existing and new retail partners as well as extend Bickford's branded portfolio.
Elsewhere, the biggest ongoing project is the preparation for the Bickford's brand 150 years celebration next year. This is a significant milestone for the business and an achievement which very few companies that remain privately owned can boast. The entire team is continuing to work with supply and retail partners to create exciting products that celebrate Bickford's past, present and future with the aim to share memories and create new ones with and for its consumers.
"Milk and plant-based products also form a key part of our strategy for the future. As we see trends and consumers evolve in this space with nostalgic brand collaborations and health and wellness needs, the development of a product pipeline to meet these needs is a huge opportunity."
Alongside this, Bickford's has identified exciting opportunities for brand collaborations that will surprise and delight the tastebuds of both Australian domestic and overseas consumers, taking them on a trip down memory lane to flavours they enjoyed years ago as well as new twists for the modern palate.
As with all sectors, sustaining the supply and quality of ingredients and managing rising costs has been problematic over the last few years.
Mr. Illman believes the pressures on household spending have seen price become an increasingly emotive conversation and balancing the need for value with the increasing demand for quality can be challenging.
"However, with the help of our excellent supply partners, we have been lucky enough to be able to largely maintain our stock position and keep the whole portfolio on shelves everywhere," he concludes optimistically.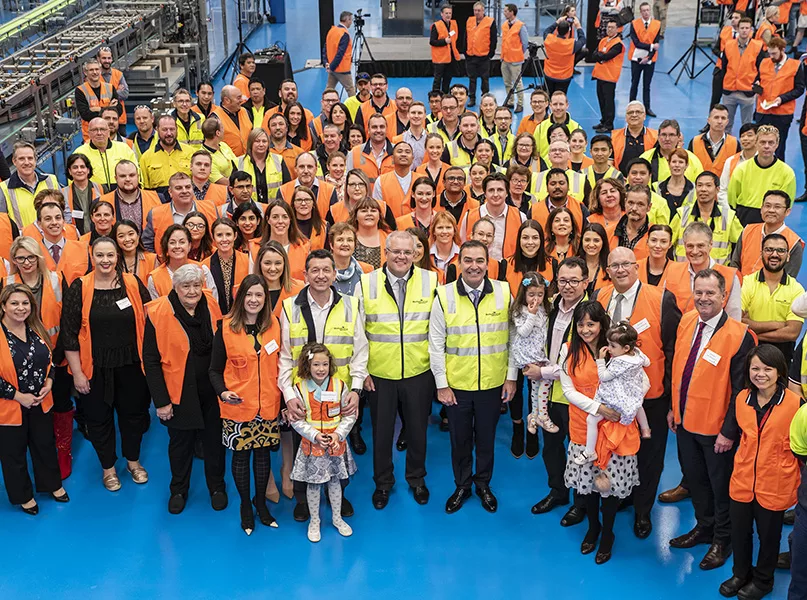 BICKFORD'S AUSTRALIA PARTNERS