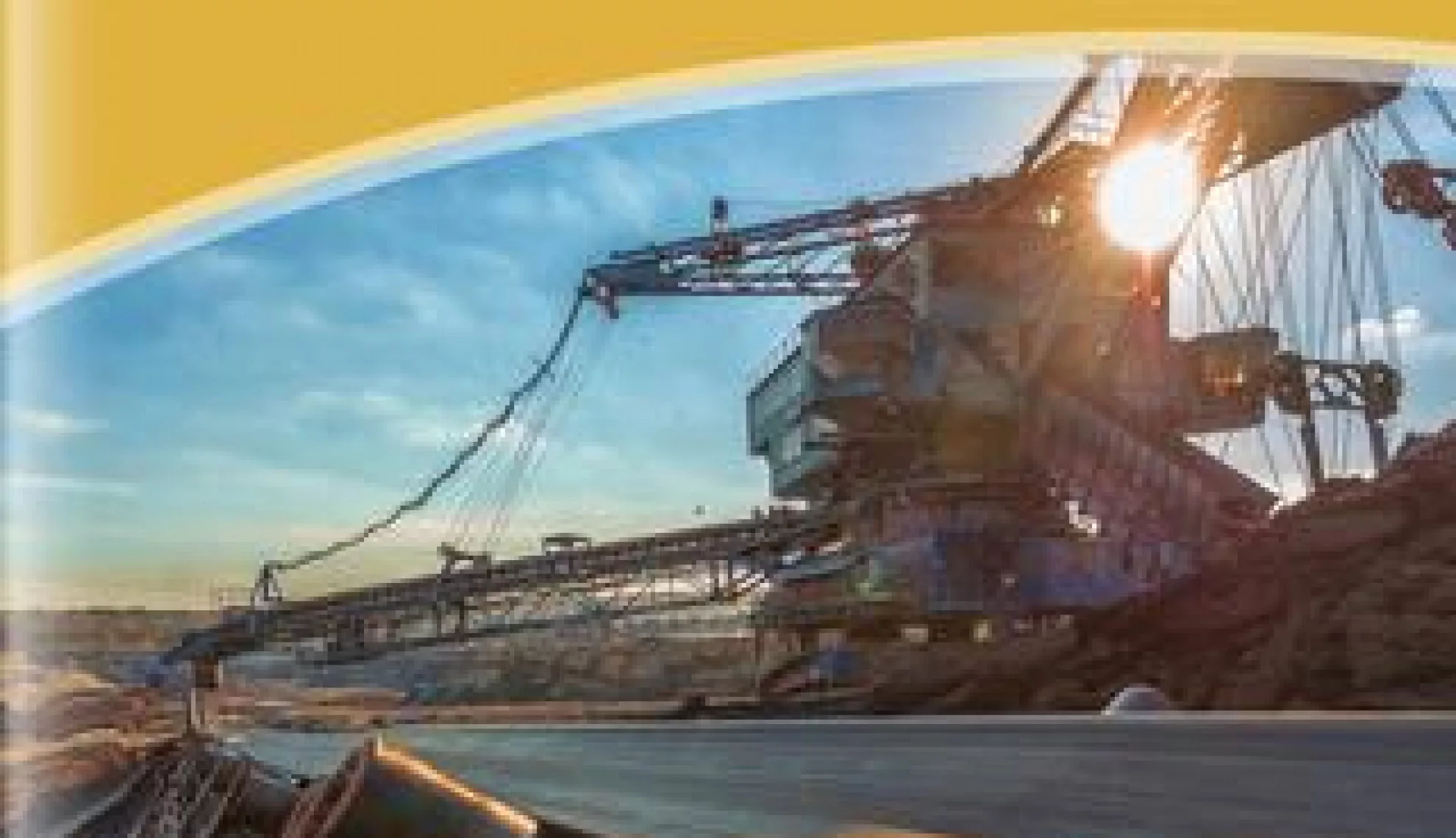 The Malaco Group is focused on obtaining key partnerships to further the development of the mining industry, while maximising shareholders returns in a sustainable manner
Writer: Phoebe Calver
More than ever it is becoming increasingly important for investors to find a sustainable business in which to make an investment, and with the help of advancing technology there is huge potential for businesses and investors to successfully collaborate.
The Malaco Group's main objective at present is to procure and develop the profitability of the Company through partnerships such as those mentioned above.
At present the demand for raw commodities has been increasing, resulting in companies such as Malaco experiencing vast developments in the natural resource industry it operates within.
"The demand that is especially noticeable at present is what first attracted our attention to invest in mining and lead to the establishment of MMSB in 2004," begins the Company on its website. "Through this development for the Group, we began to undertake mining projects in the Asia-Pacific region and focusing especially on Malaysia and Australia."
Following on from the successful projects the Malaco Group has undertaken over the years, it has recently welcomed new astute investors and business partners into the brand to invest in its work moving forward.
Malaco believes that in order to best achieve our corporate goals we need to operate according to the principles of sustainable development, that is, to maintain access to capital, markets and resources, and to run profitably.
With thanks to its many years of experience within the industry, the Company has been able to formulate the following strategies to drive on its success.
"We have formulated strategies through the successful management of our mining activities that maximise profits," explains the Company. "Throughout every stage of operations, we strive to achieve the highest standards, while also integrating social-economic, environmental and social considerations into every aspect of the business."
Re-developing projects
Malaco Mining Sdn. Bhd. was established in 2004, setting out with an original plan to re-develop a gold mine project in Lubuk Mandi, Rusila, which is located in the state of Terengganu. This was alongside plans to create an iron and copper mining and exploration project in the state of Pahang, Malaysia.
"We hold the rights to mining for the gold mine, which subsequently provides us with the right to recover fine gold from the old mine tailings as well as exploring, evaluating and exploiting gold and mineral resources," adds the Company. "
The aforementioned operation was closed in March, 2012 shortly after the mining contract expired. The Company's subsidiary group Cermat Aman Sdn. Bhd. (CASB) was predominantly involved in iron and copper mining, as well as exploration activities of the Mengapur Project, located in Pehang since 2006.
"In 2012 we sold 100 percent of the equity interest to CASB, excluding the raw iron ore in the top soil which still remains ours," continues the Company on its website. "At present we are engaged in the Mengapur Mine Oxide Iron Ore, while our shareholders remain involved in the Mount Cuthbert Copper Mine in Mount Isa, Australia, as well as Sungai Jabau Gold Mine in Pehang."
Strategic acquisitions
The Company has experienced highly affluent sales with thanks to its work with iron ore sales. After taking an off-take agreement with ZCM Minerals and Phoenix Lake in Pahang for the sale of raw iron ore from the Mengapur Mine, Malaco sold 7,195,387.84 tonnes of raw iron ore.
The Company adds: "At present the sale of raw iron ore is continuing at a rate of approximately 163,000 tonnes per month, totalling a gross value of RM 4.5 million."
Continuing on with its aim to continuously be finding work on new projects, Malaco acquired a mining lease on 8 April, 2013. More than five years later work on the mine is still on-going and is proving to be increasingly successful for the Group.
"Later on in 2013 we acquired Cape Lambert Leichhardt Pty Ltd, owners of the Mt Cuthbert copper mine located near Mt Isa in Australia," states the Company. "This acquisition later on resulted in our name changing to Malaco Leichhardt Pty Ltd."
Many assets were gained through the purchase of the Company, including the established oxide open pit located at Mt Watson and is located only 30 kilometres north of the Leichhardt processing plant.
"There is still a huge amount of potential to be harnessed within this processing plant, with a proven capacity of 9,000tpa of copper metal," affirms the Company. "Looking forward we hope to increase the scale of projects located here, including access to roads, an airstrip, dedicated electrical power, grinding circuits, copper cathode processing plant and administration offices."
Mining exploration
One of the most exciting projects that Malaco is currently involved in is the Leichhardt Copper Project, which is located approximately 100km away from Mount Isa.
"The tenement package currently covers 856km2 and is made up of 50 granted exploration, mining and water licenses," explains the Company on its website. "There are a further 11 applications that we are yet to look into, as well as permits that will cover 496km2."
The Mount Cuthbert Copper Mine is historically a proven successful copper producer, which brings with it an enviable reputation when it comes to producing LME grade copper cathodes. Over the years the mine has undergone numerous expansion phases, with the biggest and most successful completed in 2015.
"When it comes to our projects moving forward, we hope to continue to discover fruitful partnerships in the mining industry," concludes the Company.
VIEW Malaco Group BROCHURE