As the only privately-owned Tier 1 railway infrastructure business in Australia, Martinus is spearheading the global rail renaissance. CEO and Founder, Treaven Martinus, tells us more.
ON TRACK FOR GREATNESS
As one of the oldest forms of transport, and an indicator of the modern industrial world, efficient railways are integral to the smooth transportation of trade, goods, and people across the world.
Over in Australia, Martinus has transformed existing railway infrastructure, as one of the few full-service railway companies that has the capability to build and maintain large-scale railway lines, with its vital presence felt across Australia, New Zealand, North America, and Chile – its four key markets.
With a comprehensive vertically integrated model, the company diligently provides long-term solutions for its clients so that they can achieve their goals to the best possible standards.
"Martinus has had an amazing 18-year journey. The business started off with myself and my wife in the spare bedroom of our apartment in Cronulla, a suburb of Sydney, and has now grown to be the largest privately-owned full-service railway infrastructure business in Australia and New Zealand," introduces CEO and Founder of Martinus, Treaven Martinus.
From its humble beginnings, the company now holds 1,700 employees who work diligently to deliver multi-billion-dollar projects and maintain the company's position as the only privately-owned railway infrastructure business in Australia. This unique standing is further bolstered as it is the only rail contractor in New Zealand, maintaining a significant business advantage.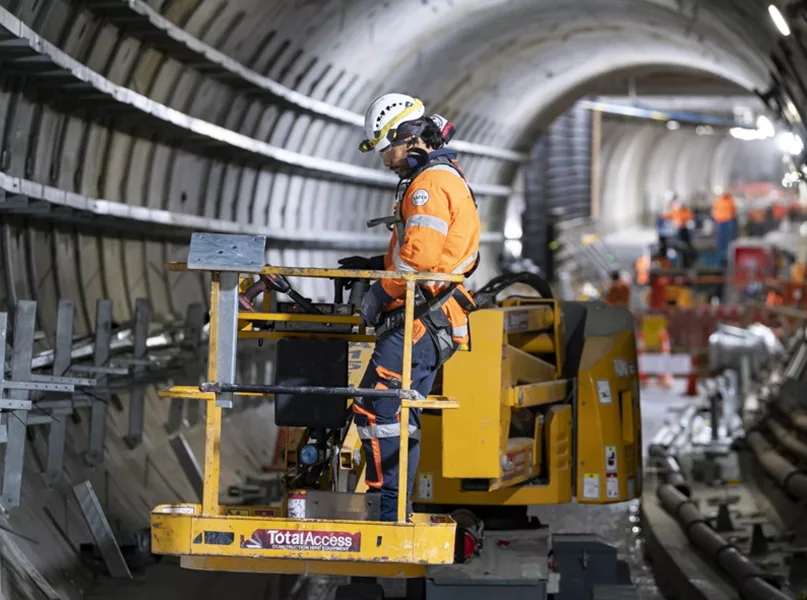 MAJOR AND MEGA PROJECTS
In the Oceania market, Martinus has great potential for the expansion of its diversified portfolio.
"We are delivering major and mega projects across all facets in Australia and New Zealand, all thanks to our incredible team in both these areas. We wouldn't be where we are today without our people who are just as passionate about rail as I am, if not more," says Treaven.
Regarding projects in the continent, the influence of the company can be felt far and wide across Australia and New Zealand. Martinus is currently successfully delivering several major projects across the region, including the supply of three intermodals for Inland Rail, a 1,727 kilometre (km) railway line currently under construction. Martinus is proud to be part of this ambitious project and to work with Inland Rail again on the Albury to Parkes (Albury to Illabo and Stockinbingal to Parkes) stretch in New South Wales (NSW).
Over in Queensland, Martinus' Cross River Rail project recently reached the halfway point in June this year, with the railway infrastructure work due for completion in 2026.
"Work is ramping up with an increased number of major and overall possessions commencing next year, which sets the record for the largest number of possessions in Queensland's rail history – and we are due to beat our own record in 2025," Treaven eagerly highlights.
Additionally, the City Rail Link (CRL) project in New Zealand is the largest transport infrastructure currently under construction in the country, with the final slabs of the track from Te Waihorotiu Station (Aotea Centre) to Maungawhau Station (Mt Eden) recently completed.
"This project has been such a success for the team, and they are now working on the opposite tunnel, where they have already delivered 7,000 blocks for the track works. There is still a lot to do, as the entire CRL project will be handed back to the client in 2024," Treaven explains.
EMULATING SUCCESS
As the company continues on its growth trajectory, part of its plan is to mirror the success it has had in Oceania through the progression of its product supply services, rail services, projects, and major and mega project phases across all four key global markets.
In Chile and North America, Martinus has successfully implemented product supply and rail service businesses, transitioning into the major project phase. In order to streamline its operations, the cross-communication between teams in core markets is very important.
"We share knowledge across all teams within Martinus to ensure that we are always improving, doing the best and delivering our projects efficiently with the best outcomes for our clients," he maintains.
The coordination of integral markets is important for maintaining Martinus' position as a frontrunner in the global rail renaissance, purposefully investing in rail for the future across aspects of passenger and freight rail, as each are highly efficient in the global movement of people, freight goods, and bulk commodities.
"In 2017, we made a strategic decision to take our successful railway business worldwide instead of diversifying into other markets.
"As a result, we can continue to invest in the prosperous aspects of our business, including our team of railway experts, our specialist capabilities in the delivery of work, and the technology required to deliver rail products efficiently," Treaven comments.
Such investments ensure that the company's four key markets are served and can facilitate future expansion.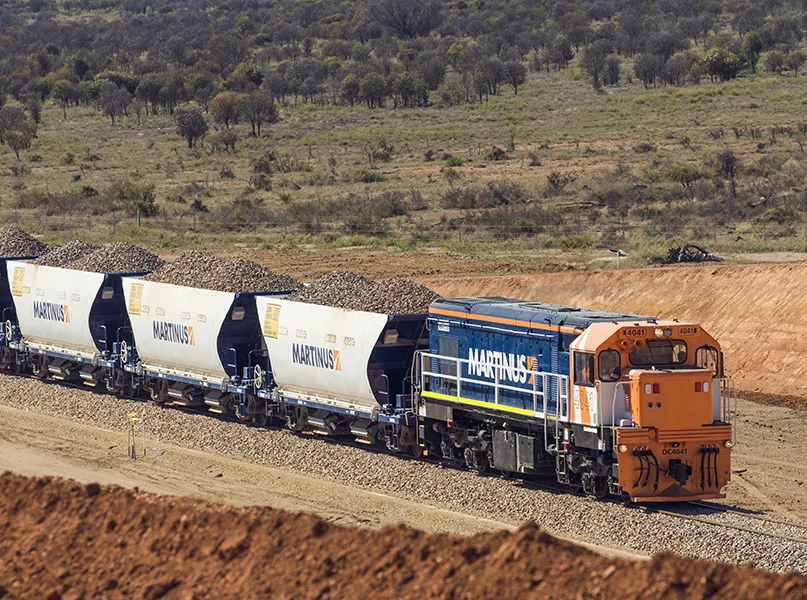 EMPLOYEE-FOCUSED
One of Martinus' most distinctive characteristics is its commitment to the growth of its people.
"We have no red tape as we empower our employees to make decisions. Our culture is family-based and we genuinely care about our people – we live and breathe this every day," Treaven affirms.
However, in recent years, the rail construction sector has faced industry-wide labour shortages, and yet, Martinus sees the skills shortage as a challenge to overcome rather than an issue.
From the early stages of recruitment, the company has a comprehensive system to ensure that it attracts, retains, and trains the right team. What has proven most successful in its recruitment strategy has been the ability to attract junior to mid-level team members, subsequently providing them opportunity to develop with the company.
"With such a strategy, we have been able to attract the right people with a growth mindset. As long as you give them a pathway and the right framework and mentorship to evolve, they will grow into more senior roles."
As a result, Martinus doesn't have to rely on the existing market which is currently stretched, and rather hires younger people from adjacent industries to train and upskill.
"We retain talent by giving them an opportunity to grow and providing a framework to do so. Evidently, we have a 90 percent retention rate because we focus on our people and have a learning culture," Treaven emphasises.
As the company enters its 18th year of operation, it is looking ahead with its three-year plan that works to cement the four key markets of Australia, New Zealand, North America, and Chile.
The progression of these markets indicates the company's layer cake approach of product supply, rail services, and major and mega projects. To solidify its position across these four markets, Martinus has implemented 11 strategic plans across key areas of the business which will take the company to the next level on the global stage.
Such aims will be executed via a senior leadership team that has developed clear objectives to foster an environment that can deliver on the long-term plans that will take the company forward.
With the recent acquisition of two new businesses, one in North America and one in Australia, Martinus' operations will ensure that these acquisitions reach their full potential in the construction market.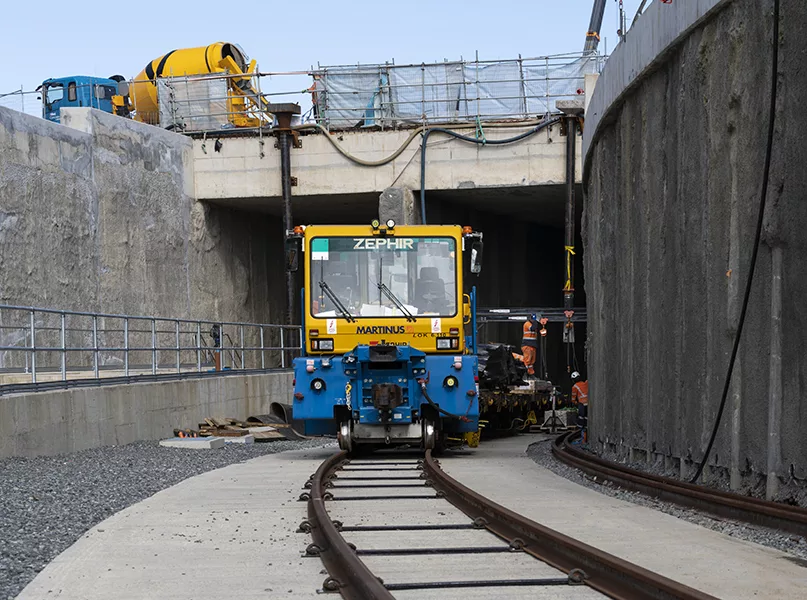 MARTINUS PARTNERS