We speak to Johannes Tietze, CEO of Libelle Group, and discuss the company's dramatic growth and sustainable methods providing New Zealand's schools and students with healthy and balanced lunches.
SUPPLYING NUTRITION TO THE NATION
Right now, we're experiencing an epic quantum leap in the food service industry within the education sector."
Johannes Tietze, CEO of Libelle Group, sums up his thoughts of the industry at present.
Based in Auckland, and with 15 years of experience in the sector, Libelle Group is now New Zealand's premium school food service provider and continues to feed hungry learners with great food from which they can develop and grow.
"The market here in New Zealand, specifically within food service in education, has been given a massive jolt in motion and has turned into a whole new environment," Tietze affirms. "Where schools at all levels were traditionally supplied with retail food, with only boarding schools and halls of residence using contract catering that provided food on a contract basis, now we are seeing a government programme that is pushing ahead this same kind of contract catering across New Zealand to 875 schools. Because of this, the market is required to reinvent itself and provide food for students at scale."
Ka Ora, Ka Ako (the government's healthy school lunches programme) aims to reduce food insecurity by providing access to a nutritious lunch in school every day.
"This has altered a lot for many people; from the businesses and suppliers providing food produce, down to the individual family members and what they buy at a supermarket. If you think about loaves of bread as a product range alone, if sandwiches are supplied at school, then parents don't need to buy as many loaves during the week to make their children lunches, and so the bakers and suppliers of those loaves need to shift their operation."
Libelle Group has been part of this change and has grown staggeringly in the past year because of it. With a mission to be a trusted, nutrition-focused food service provider, the company is backed by a passionate team of staff and smart systems, delivering a professional and efficient service to every customer it works with. Across New Zealand Libelle Group services approximately 66 school tuckshops and 173 free lunches in school sites, meeting the needs of thousands of customers.
"We were lucky to be part of the government programme right from the get-go when it was first launched at the beginning of 2020," Tietze reflects. "From the establishment of the company we were all about healthy and nutritious food. We are proud of being able to supply schools with our produce in place of past unhealthy alternatives."
For Tietze, it is not only the provision of healthy produce that makes Libelle Group's service so beneficial and successful, but on top of this, each customer interaction is personalised. The customised case-by-case nature of the company's interaction makes it an end-to-end service solution rather than a standard food transaction; one of the many unique aspects that defines Libelle Group.
"Right now, we're experiencing an epic quantum leap in the food service industry within the education sector"

Johannes Tietze, CEO, Libelle Group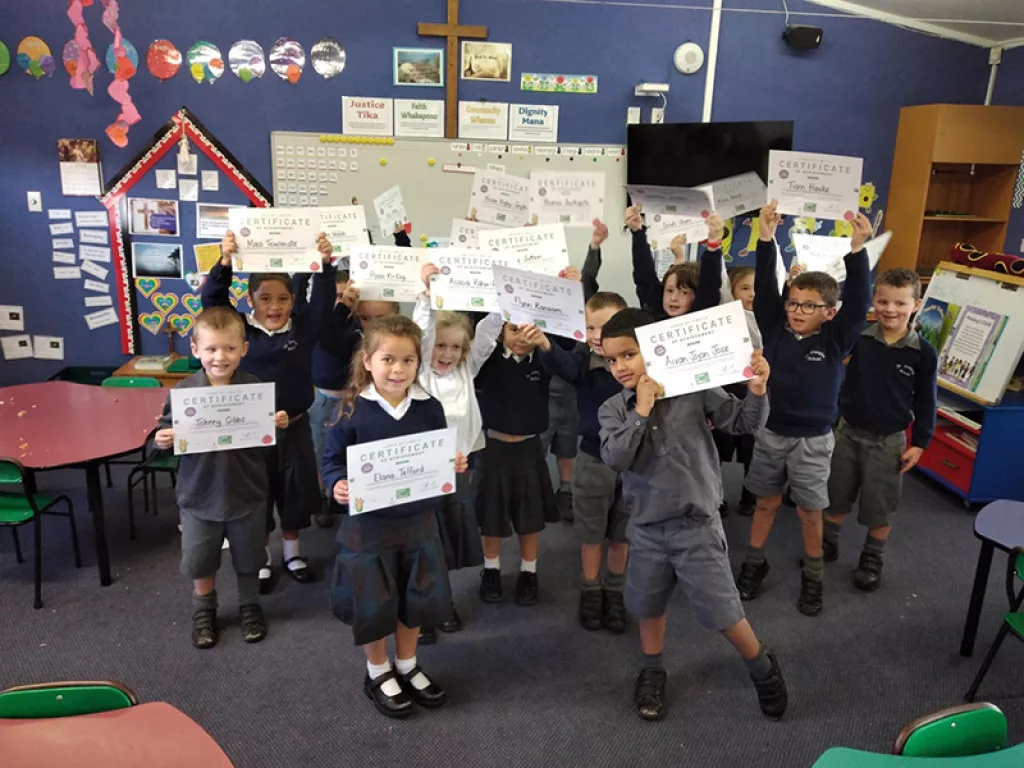 SUSTAINABLE FOOD SOLUTIONS
Operating as a food provider to schools across the country makes Libelle Group a company that can make a great and lasting positive impact. In recognition of this, the company does not only operate for its customers and the wider community, but also makes sure to keep environmental welfare in mind and promote sustainability in every way that it can.
"Assisting in making food service to the education sector sustainable is a priority for us," Tietze assures us. "Creating a long-term sustainable solution and working together to achieve this is extremely important. We are working with suppliers in the market to make this happen.
"What we also have to keep in mind is that the nature of our service creates, if businesses are not careful, a lot of waste. The very way we feed children makes use of clamshell vessels to hold food, and cutlery to eat with, therefore packaging becomes a real issue. When you then look at the scale of our operation, one where we are feeding 31,000 students on a daily basis, five days a week, you realise the volume of packaging produced and the waste left afterward.
"In light of this prospect, and from the very beginning, Libelle Group immediately established a sustainability approach to its products and packaging, in which all of our single-use vessels and cutlery are all fully compostable."
Libelle Group works with commercial composting facilities around New Zealand to properly dispose of the packaging waste. On top of this, the company also works alongside various local community garden projects. Collaboratively, Libelle Group provides waste packaging as well as shredders to help the community gardens process compost to fuel each project.
"We also work with these community gardens to develop our school menus," Tietze elaborates. "We work in a full circle whereby we promote the gardens projects, receive help and advice for our menu development team, and also give them advice about what they should grow seasonally. Libelle Group then purchases fresh produce from the community gardens at varying scales depending on how much they can provide. We of course have to be careful to have a sustainable harvesting cycle with these gardens – we can't expect them to produce enough food for tens of thousands of students each day.
"The most exciting part of these projects is knowing that because everything works in a full circle, there is no negative footprint in the process."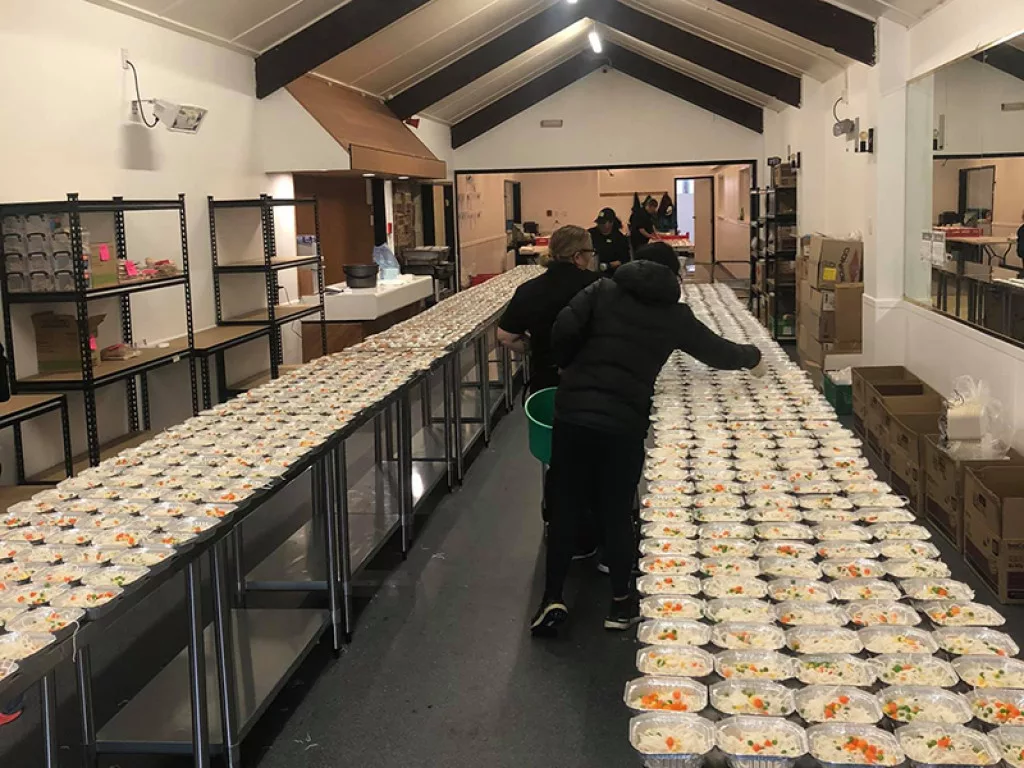 2021 AND BEYOND
Looking towards the rest of the year, Libelle Group's primary focus is maintaining the structure of the explosive growth it has received in the past 12 months due to the government programme, making sure that all aspects of the company are geared towards a higher level of service in the now and the future.
"We are listening very carefully to our customers and more importantly to our end users – the students themselves," Tietze tells us. "Reaching out to schools and students gives us a really clear picture as to what these children are happy to explore and what we can do better. It is really important for us to avoid menu fatigue and keep food options interesting to engage the students, and this is a continuing priority for us.
"Right now, it is paramount that we maintain everything we have built at Libelle Group and keep it going for a brighter and more nutritious future."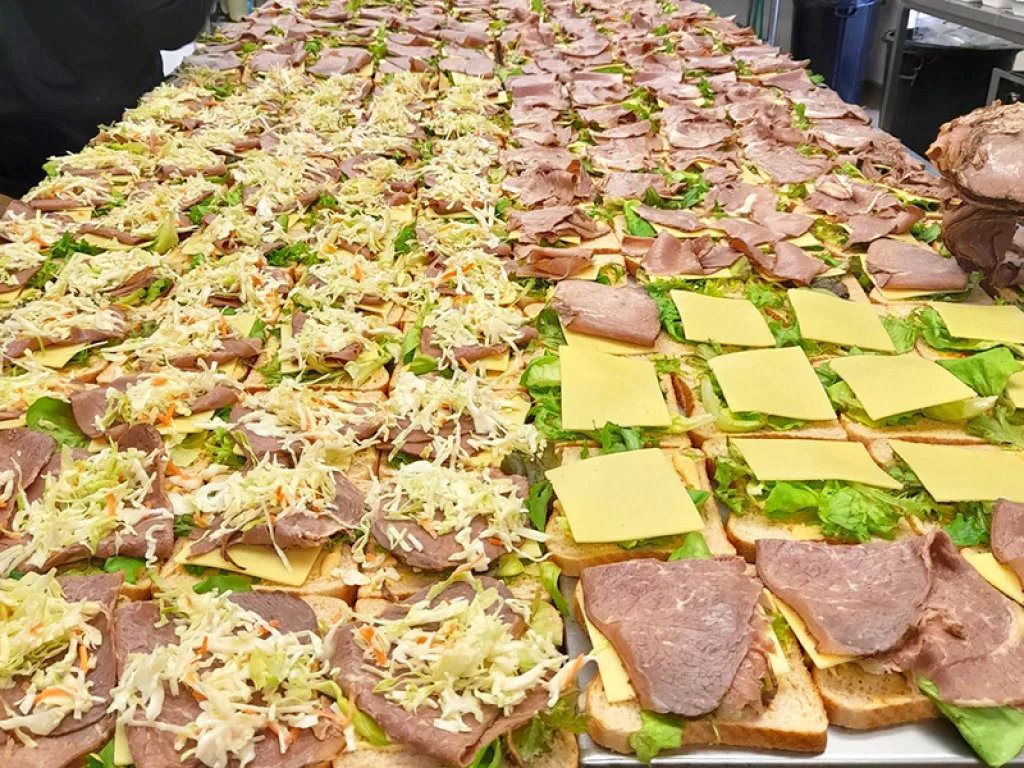 VIEW LIBELLE GROUP BROCHURE