The rise of sustainable technology presents innovators with a unique opportunity to initiate substantial changes within the agricultural sector. Ritam Gandhi, Director and founder of Studio Graphene gives us the full story.
INTRODUCTION
With various concerns regarding climate change, water shortages, and geographic diversity, the agricultural sector in the Asia Pacific (APAC) region stands on unsteady ground.
In order to ensure both productivity and sustainability, operators are compelled to seek out every available advantage, with efficiency and maximising output as priorities. These objectives can be achieved, but only through the wholehearted adoption of innovative solutions.
The report carried out by the Intergovernmental Panel on Climate Change (IPCC) underscores the significance of agriculture's role, attributing up to 8.5 percent of global greenhouse gas (GHG) emissions to the sector in 2019. While a number of countries in the APAC region have set their own goals for net zero emissions, every nation should be prioritising improvements to their own agricultural infrastructure to increase output and reduce environmental impact.
Furthermore, in 2023, the issue of food price inflation has emerged as a persistently challenging trend, with the price of staple items reaching concerningly high levels – rice, for instance, is currently at an almost 12-year high in Asia. The Philippines is particularly vulnerable, with the Consumer Price Index (CPI) for food at 34.8 percent. Agriculture is left shouldering the burden of increasing its output without significantly raising its own costs, allowing retailers to lower prices and support shoppers who are struggling with the rising cost of living.
In response to these challenges, technology is positioned to offer solutions capable of mitigating these financial pressures. Despite some agricultural operations having already adopted Internet of Things (IoT) sensor technology, the APAC agricultural sector has barely scratched the surface of the potential benefits that emerging technology can bring to its productivity.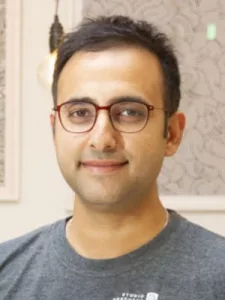 BENEFITTING FROM PRECISION AGRICULTURE
The adoption of tech-driven solutions is sweeping through all stages of the food production process, from production and transportation to storage and retail. Technology plays a pivotal role in streamlining international and municipal transportation, reducing travel times, and employing sensor technology to continually monitor storage conditions.
One particularly promising avenue for improving farm operations lies in the integration of IoT sensors and automation systems. These sensors can address a wide array of challenges, offering benefits to farmers across the APAC region, regardless of the specific geographical characteristics of their areas.
Within the agricultural landscape, IoT sensors are strategically placed throughout the cultivation area, generating a wealth of real-time data. By harnessing advanced analytics, this data can be utilised to extract actionable insights that propel agricultural enterprises forward.
To illustrate, Imperial College London has highlighted a concerning trend: around 12 percent of previously arable land worldwide has become unusable due to excessive fertilisation. The use of nitrogen-based fertilisers has skyrocketed by 600 percent over the past half-century. Nevertheless, achieving precision in fertiliser application remains a persistent challenge for crop growers.
Sensor technology possesses the capability to precisely measure and forecast soil nitrogen levels. This empowers informed decision-making when it comes to fertilisation planning, accounting for the influence of weather conditions, and aligning fertiliser timing with crop requirements. Such an approach holds the potential to mitigate over-fertilisation while concurrently boosting crop yields and profitability for growers.
A BETTER OUTCOME FOR THE PLANET
In addition to aiding countries in addressing the challenge of rising food prices, sensor technology can play a pivotal role in supporting sustainability initiatives. Agricultural enterprises that integrate the latest technology into their strategies are well-positioned to garner the greatest advantages. The APAC region stands as one of the most water-stressed areas globally, with 75 percent of Asia facing water scarcity. This escalating demand is further exacerbated by increased requirements from the agricultural sector.
The data generated by sensor technology can be employed to refine planting schedules, guaranteeing that crops are sown during the most favourable growth periods. Moreover, it facilitates precision irrigation, with sensors providing precise guidance on the judicious application of water, ensuring it is distributed precisely where and when it is most needed. This approach would enable the APAC agricultural sector to reduce its impact on the region's water challenges.
Moreover, IoT sensors excel in monitoring temperatures effectively. They enable real-time monitoring of ambient temperatures in various settings, including silos and fields, allowing the detection of potentially damaging wind and frost conditions. They also prove valuable in specialised areas like monitoring the health of beehives. These sensors empower farmers by providing timely alerts about impending issues, thereby not only enhancing crop protection but also bolstering the overall sustainability of agricultural practices.
UTILISING TECHNOLOGY FOR GOOD
The rise of sustainable technology holds the potential to reduce waste, increase profitability, and introduce cutting-edge solutions, particularly during times of economic uncertainty and heightened environmental awareness. One significant contributor to these benefits is the widespread adoption of IoT-enabled sensor technology.
IoT sensors, by providing real-time data on various aspects of farming operations, such as soil conditions, weather patterns, and crop health, offer invaluable insights that can significantly enhance productivity and resource efficiency. These sensors enable precise monitoring and management, leading to reduced resource wastage and improved yields, all while promoting sustainable farming practices.
By fostering collaboration among farms, businesses, tech startups, and consumers, we can collectively harness the power of these technological advancements to work towards achieving not only increased profitability, but also a more sustainable and environmentally responsible agricultural sector.