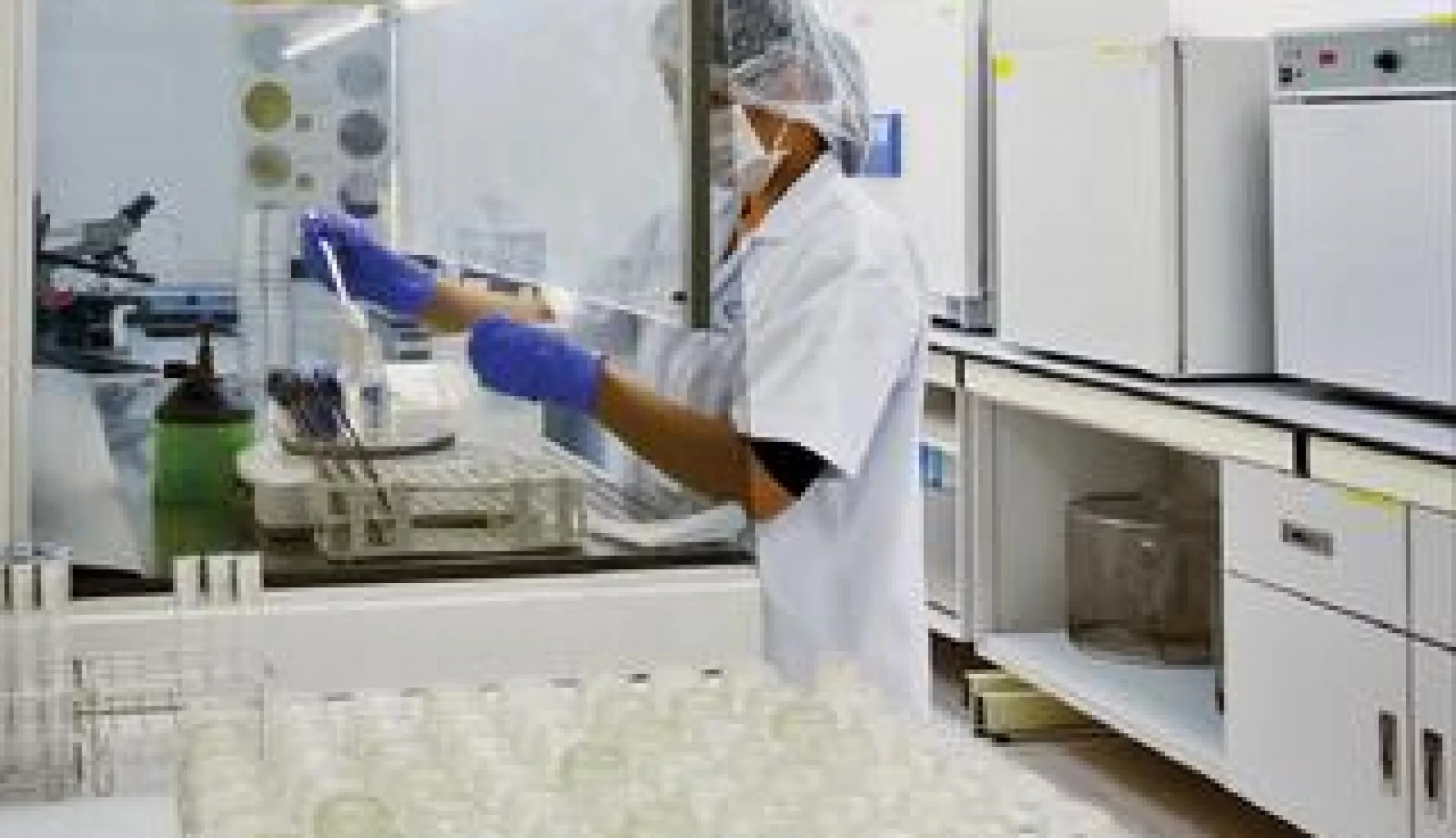 Powder-Perfect Manufacturing
With expansion on the cards, SMC Food 21 are working to achieve more efficient production of their powder based products
Writer Emily Jarvis

Project manager Callum Philp
Established in 1999, SMC Food 21 Pte Ltd manufacture and expertly blend sugar, milk and cocoa powders for major markets in Japan, Korea, Indonesia and India, supplying some of the top companies in Japan. The abbreviated name stems from the three key ingredients that they process: Sugar, Milk and Cocoa (SMC), with the 21 standing for the 21st Century. Other products in their repertoire include ingredients for the confectionary, ice cream, beverages, bakery and sauce industries to name but a few.
With an aim to provide customers with excellent service by supplying quality products and just-in-time delivery at competitive prices, SMC are proud to produce a large selection of honest food goods. Managing Director, My Cheng, told Asia Outlook how the company's mission – "quality Blends for quality Customers" – runs through the very veins of SMC: "As we supply to multinationals, it is crucial that we maintain good relationships with our major suppliers of sugar, milk and cocoa. As a result, we are able to source raw materials from all over the world, with a continued focus on quality for all our customers."
With factories in Singapore, Malaysia and Thailand, SMC are able to produce their goods in the best geographical location possible and are therefore placed to become a very competitive supplier. Currently, the company process 100,000 tonnes of preparations, with a hope to reach 120,000 tonnes in two years time; but with expansion plans on the cards, this figure will be further boosted in the coming years.
Working on Capacity and Productivity

SMC are in the midst of increasing productivity in Singapore, despite expensive production costs, as Mr Cheng highlights: "As a result of high costs, we have to really work on our production. Therefore, we have embarked on a fully automated production line, which we expect to complete by May this year. This will drastically increase our capacity and productivity whilst lowering our costs."

Recently, Singapore in general has experienced general labour shortages, which have affected SMC. "By building a new factory in PTP –Port of Tanjung Pelapas in Iskandar – which is due to be completed by August this year – we are not only able to shift some of the productions from Singapore over to Malaysia, but at the same time this will enable us to look at new projects for the Singapore factory to take on."
Furthermore, SMC are in the midst of constructing a factory in Pinthong 3 in Thailand, in a new industrial park located in Chonburi Province. Mr Cheng explains how this will increase capacity in Thailand: "This factory is a larger building, allowing us to consolidate the two factories we currently have in Thailand into one by the middle of next year." SMC have made a conscious choice to work with some of their friendly competitors to support each other in a tough market; consolidation of suppliers has meant some have had no choice but to give up in the manufacturing business. "We have seen this especially in Singapore, where the high cost of production and difficulties in getting labour push people out of the market," Mr Cheng remarks.
Developing New Products across the Region

In 2013, SMC set up a new office in Japan, which Cheng indentified as their main market, and he is pleased with the results: "With this new setup, we have been able to work closely with our customers in Japan, developing new products and establishing new opportunities with both existing and new customers. We saw a big opportunity in Japan as the economy is picking up, so we expect demand for our products to increase this year." Moreover, there has been a shortage of milk powders in Japan as there has been a decrease in milk production, which is responsible for the increasing trend that more customers are buying milk powder preparations from SMC.
To ensure that they keep up with demand whilst maintaining quality, SMC carry out quality control measures with their suppliers to make sure they are provided with the best possible quality products. "It is very important that we have a very strong group of suppliers to support us. Shipping and logistics are also critical aspects that we regularly monitor."
Supporting this, the company have many quality awards given by the government in Singapore, as well as accreditations from international bodies. The latest award they have received is the AIB accreditation (American Institute of Bakery), which has been a key milestone achievement as Mr Cheng emphasised: "This is very important for our customers, especially those in the baking industry. There are only 7 companies in Singapore that have the award and we are the only non-multinational company that have this award in this country."
In the midst of all these new developments, SMC are also looking to expand from supplying mostly B2B customers, into conducting B2C business. "As we are going to produce infant milk powder and nutritional powder products soon, it is important that we establish this link," affirms Mr Cheng. With the advent of new factories in Singapore to produce these new baby formula and adult nutritional powders, SMC revenues are expected to double over the next three years. "We will be selling in the region, into China and even the wider market in Asia, including India."
With new products and factories come new training schemes. SMC conduct regular in-house training for their production workers, placing emphasis on quality, and they often send management staff to MBA classes; sponsoring them to achieve these qualifications to great success and benefit for the business as a whole.
"We operate as one big family"

Mr Cheng placed a great emphasis on the fact that his company operates like one big family within the Asian culture: "I am very glad to have an excellent loyal team that supports the Managing Director in whatever new business ventures the company invests in." Having the right staff with the right mindset and the willingness to work is a key factor for business success as Cheng concludes: "Most of my staff have been with the company since day one and both understand and respect SMC's values of absolute integrity, continuous improvement, open communication and total commitment."
VIEW SMC Food 21 BROCHURE