Fit-outs and refurbishments have been completed across Asia Pacific by S&techs. Mike Kavanagh, COO of S&techs Hong Kong Ltd, charts the company's growth and expansion in design and construction services.
FIT FOR PURPOSE
Anti-government protests, the outbreak of the COVID-19 pandemic, and US-China trade tensions have severely affected the construction industry in Hong Kong.
However, the recent upheaval has only impelled S&techs, a full-service main contractor headquartered in the special administrative region, to concentrate on opportunities elsewhere.
"With the political events that have taken place here in Hong Kong, and the whole COVID-19 situation, the industry is of course challenging," acknowledges Mike Kavanagh, COO of S&techs Hong Kong Ltd.
"It has driven us to focus on our other operating locations, for example in Singapore. We are delighted to have key members of staff now in place in Singapore, and we have been gaining a foothold in the market there."
Originally formed in 2000 to serve the growing international client base in Hong Kong, S&techs today has expanded across Asia Pacific (APAC) with additional offices in Tokyo, Taipei, Shenzhen, Suzhou, Shanghai, Wuhan, and Foshan, offering design and construction services throughout the region.
"We also offer construction management consulting in other APAC locations including the Philippines and South Korea, and see further opportunities for potential office locations in Malaysia, Indonesia and Vietnam, where we have key alliance partners in place to assist us in the delivery of projects for our clients," Kavanagh adds.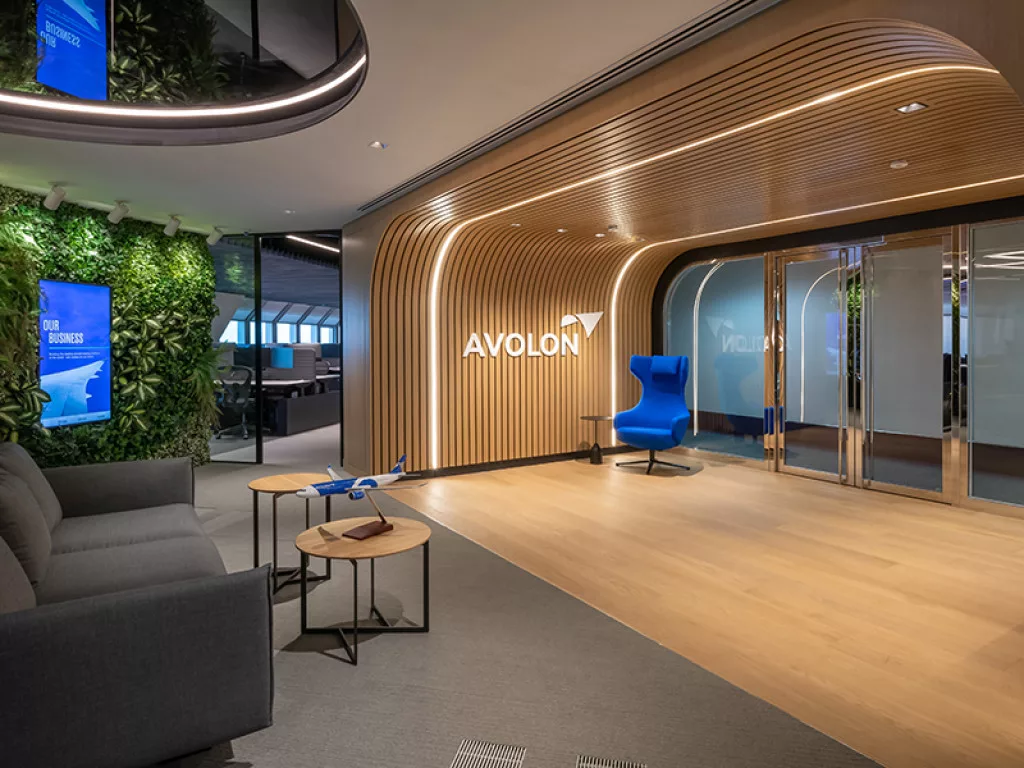 ALLIANCE PARTNERS
To serve both local and international clients throughout APAC, S&techs has not only established a physical presence in the region but also forged alliances with other construction service providers.
For example, S&techs is an alliance partner of STO Building Group, a multi-billion dollar full service main contractor in the US with offices in Canada, the UK and Ireland.
"We are proud to be the alliance partner of STO Building Group and be in a position to service their clients in the APAC region with the same level of professional service and quality as they expect in the US, Canada and Europe," states Kavanagh.
Though his family background was not in construction, Kavanagh held an interest in the industry from an early age.
Having started working in the construction industry in New York City with a local heating, ventilation and air conditioning (HVAC) subcontractor, he then had the opportunity to join StructureTone, which became the STO Building Group family of companies.
A growing main contractor and construction manager at the time, joining StructureTone was a life-changing decision for Kavanagh.
"StructureTone was focusing on the interior fit-out market in New York and other key cities, and the ownership recognised the need for a good contractor/construction manager with this specialty and focused their attention on it," he recalls.
"This started my career in the interior fit-out and refurbishment sector, which I have been entrenched in to this day."
In 1998, Kavanagh relocated to London as Commercial Director of StructureTone and later as Regional Director, involved in the company's operations in Europe and subsequently Asia.
Recognising the potential opportunities in APAC, StructureTone joined forces with S&techs' CEO, Nobuo Shigemitsu, to start the company in Hong Kong.
"From the outset, I was StructureTone's representative on the board. I was keenly interested in S&techs, and strived to bring opportunities from our existing international clients.
"I transferred to Hong Kong in 2010, and eventually became a shareholder. Today, I am the COO of S&techs Hong Kong Ltd," Kavanagh continues.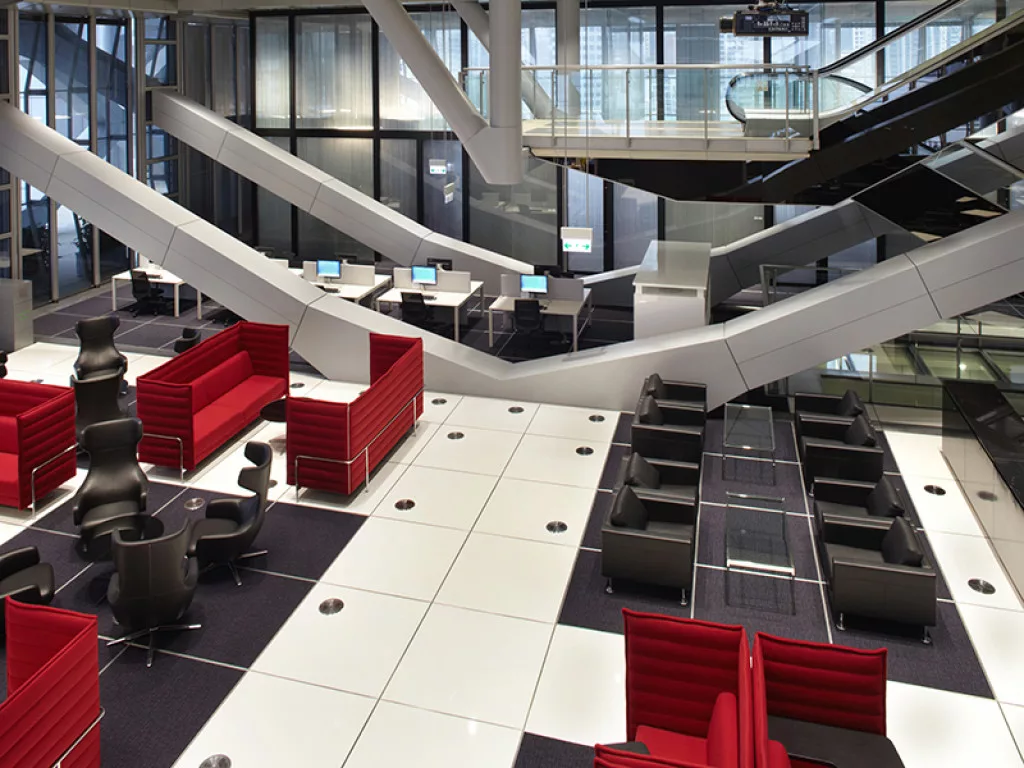 AWARD-WINNING SERVICES
S&techs has grown to become one of the region's foremost contractors, specialising in interior fit-outs and refurbishments.
Multiple projects have been completed by the company in a variety of sectors, from commercial, retail and hospitality to education, healthcare, and more.
In mainland China, S&techs offers out-of-ground design and build services primarily in the industrial/manufacturing sector.
Offering a wide range of design and construction services, including construction manager at risk (CMAR), main contracting, design and build, and construction management consulting, S&techs performs each job with focus and dedication. The company utilises in-house capabilities and state of the art systems to assist clients from the earliest project stages, through to closeout and commissioning.
These refined, end-to-end design and construction services are second-to-none in the industry, as evidenced in 2022 when S&techs was honoured to be named Asia's Leading Construction Service Provider of the Year at Hong Kong's Most Outstanding Business (HKMOB) Awards.
For Kavanagh, there were a number of differentiating factors that earned S&techs this prestigious award, the first of which is its unique regional footprint.
"As a main contractor and construction manager specialising in the interior fit-out and refurbishment sector, we are the only firm to have this footprint," he acclaims.
"Secondly, it's our 22 years of experience in the successful delivery of key projects in multiple sectors throughout the APAC region. Last but not least, it is our hands-on professional service, and approach to being a key team member in the delivery of our projects, working alongside the client and appointed consultants."
S&techs is proud of the diverse portfolio of fit-out and refurbishment projects that it has successfully realised for clients throughout the region over the past 22 years.
Repeat assignments from satisfied clients represent approximately 80 percent of the work undertaken annually by S&techs, who has recently completed its second project for airport leasing company, Avolon, in Singapore.
Elsewhere in the city-state, a third project has been completed for Morningstar, an American financial services firm, with the first two having taken place in Shenzhen, China.
"We have completed the Hong Kong campus of WPP Group Plc, and have recently completed the restack of their Tokyo offices. In addition, we are working on projects for BOSE and Willis Towers Watson in Hong Kong and Tokyo, these being long-standing clients for whom we have completed multiple projects in the APAC region," Kavanagh shares with us.
"We are also very proud to have recently completed some major fit-out projects in Hong Kong, including the new BUPA offices at the quayside and the KIN Foodhall, a major food court project at Devon House in Quarry Bay."
SECRETS TO SUCCESS
More than 210 dedicated members of staff are employed by S&techs, who realise that people are its greatest and most important asset.
As such, there is a significant focus on the recruitment and retention of employees, and Kavanagh is proud of the very low staff turnover rate at the company.
"We provide our staff with the right environment to work in. Recently, we built state of the art offices in Hong Kong which our staff are extremely proud of," he notifies us.
"We encourage our staff to obtain educational qualifications and organisation memberships related to the industry, and we recognise their contributions to the success of our projects. Most of all, we treat our staff with respect."
Of equal importance to the success of S&techs' projects are subcontractors and suppliers.
The company is therefore extremely conscious about working with the right partners, as the quality of S&techs' installations directly stems from their workmanship and care.
"We have long-term relationships with global glazed partition system companies, carpet and floor finish manufacturers, furniture companies, ironmongery suppliers, lighting suppliers, equipment manufacturers and so on built up over many years," Kavanagh informs us.
For the year ahead, meanwhile, S&techs' key priority is to build on previous successes and be able to handle a greater workload.
To this end, the company will continue to build up its employee base with qualified, talented and experienced team members.
"Additionally, we want to focus on our growing offices in the likes of Singapore, giving them as much ground support as possible and the tools and ability to grow. We also want to put more emphasis on what we see as sectors with great potential for S&techs, such as mission critical, healthcare, hotel and hospitality, and food and beverage," Kavanagh concludes.