Sat in the heart of the South Pacific, Fiji has been a regional trading hub for hundreds of years and is an island of opportunity for investors.
SPOTLIGHT ON INVESTMENT IN FIJI
Strong shipping and air connectivity, coupled with modern ICT infrastructure, make Fiji a logical and opportune choice for businesses to invest in.
Fiji's strategic location in the South Pacific makes it an ideal trading port, with the country's two main shipping ports located in Suva and Lautoka serviced by global shipping liners. Suva is the capital and largest city in Fiji, whose port and wharf facilities are capable of handling large cargo and passenger vessels.
Northwest of Suva stands Nadi International Airport, which is equipped to handle all types of aircraft and is used by most international airlines operating on transpacific air routes. It is also the operational base of national flag carrier, Fiji Airways, which operates scheduled flights between Fiji, New Zealand, Singapore, Hong Kong and the US, as well as through other regional countries in the South Pacific.
Complementary to Fiji's extensive connectivity by air and sea is its state of the art ICT infrastructure, with fibre optic connectivity and the availability of 4G broadband enabling companies to operate in the global market and successfully conduct business.
Fiji is also a tax-friendly environment in which fixed corporation tax (20 percent), tax incentives, tax-free zones and low import duties make for a viable business landscape.
An equally strong asset is Fiji's dynamic human capital, as the country has a young, multicultural, vibrant, and well-educated workforce. Indeed, 46 percent of the population is under the age of 25, and the nation's impressive literacy rate exceeds 90 percent.
There is evidently a multitude of benefits for investors to capitalise on in Fiji, across several sectors. Agriculture, for example, has immense potential due to the country's virgin soils and tropical climate.
Behind sugar and subsistence agriculture, the fisheries industry is the third largest natural resource-based sector of the Fijian economy, playing a vital role in the growth and development of the country.
Fiji's renowned culture of hospitality and resourcefulness likewise delivers exceptional value for investors, and there are many examples of commercial success resulting from investment ventures in the tourism industry, largely regarded as another important economic driver.
The geography and geology of Fiji have also attracted multinational exploration companies to invest and successfully prospect for mineral deposits, including gold and mineral water, whilst it makes equally good business for filmmakers to take advantage of the country's spectacular scenery.
With further opportunities in the likes of manufacturing, energy, health, forestry and ICT, Fiji is well-positioned to attract investment from around the world.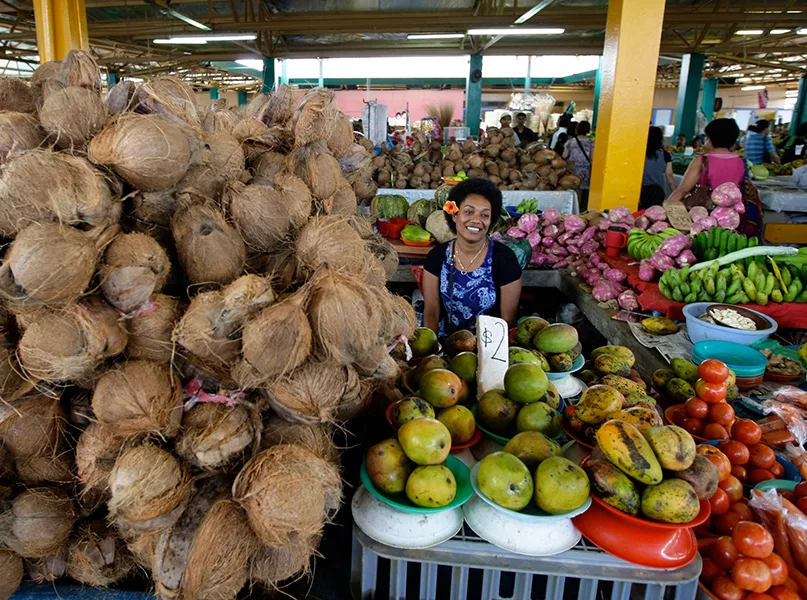 Q&A WITH KAMEL CHETTY, CEO, INVESTMENT FIJI
As CEO of Investment Fiji, the statutory body promoting investment opportunities and facilitating economic growth, Kamel Chetty highlights the reasons to invest and do business in the Pacific archipelago. Investment Fiji is matching people with businesses and projects in the hub of the Pacific.
Firstly, could you talk us through the origins and vision of Investment Fiji?
Kamel Chetty, CEO (KC): Investment Fiji was initially established as a statutory body by the Economic Development Board (EDB) Act Number 11 of 1980 to promote, stimulate and facilitate the economic development of Fiji. However, in 2021 the Investment Act was published as Act 5 of 2021, replacing the Foreign Investment Act of 1999. This Act introduced a broader range of treatments as international investors now have access to a wider variety of protection assurances.
Additionally, it removed the requirement for foreign investors to apply for a Foreign Investor Registration Certificate. However, the Act still authorised the government to publish a list of activities exclusive to domestic companies or where foreign investment was only permitted up to a certain minimum investment or ownership threshold. It enables the government to impose restrictions on investments in crucial infrastructure, including finance, energy, transportation, communications, data storage, and the ability to access and manage sensitive information.
Today, Investment Fiji operates as an investment and trade promotion agency, fostering sustainable financing ventures and increasing the country's export potential. The new Act promotes investment in Fiji by introducing a broader range of treatment and protection guarantees for foreign investors and removes the requirement for foreign investors to obtain a Foreign Investment Registration Certificate.
Investment Fiji has also marked its first anniversary this year, operating as a fully-fledged inflation-protected annuity (IPA). The shift from regulatory to facilitation has allowed the organisation to divert its attention and resources into solely promoting Fiji as an investment and trade destination. Given the competitive global platform, operating as an IPA allows Investment Fiji to maximise the interests of international and domestic investors, turning leads into meaningful developments.
Investment Fiji has also developed a new strategy with the vision of being a leading economic development agency, ensuring increased sustainable investments and exports. The organisation aims to create a positive economic impact for Fijians through premium investments, exports, and employment opportunities. We also seek to diversify the economy, so it is dynamic and less susceptible to global economic shocks. Hence, Investment Fiji is a key factor in the government's efforts to ensure a Fiji of the future where a good and sustainable quality of life is accessible to all.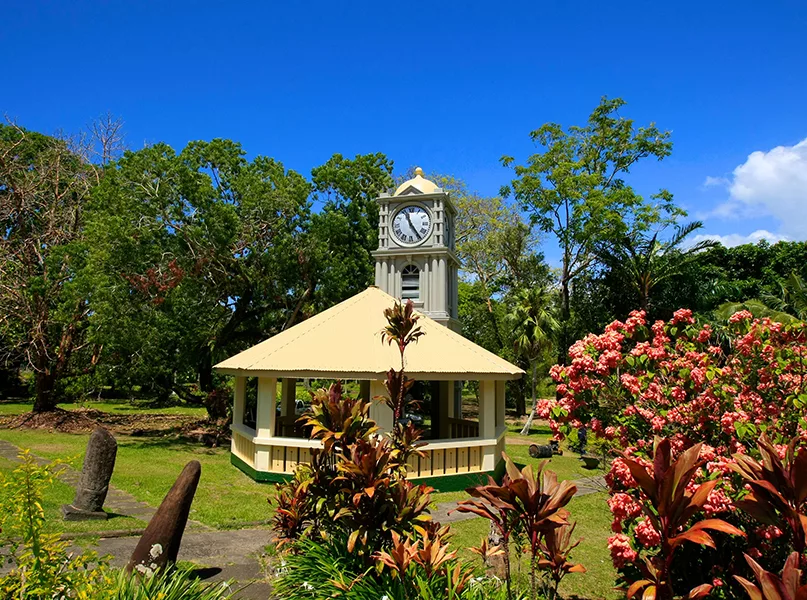 What is your current take on the investment climate in Fiji? Is it a particularly conducive or challenging environment to invest and do business in?
KC: The investment climate in Fiji is generating a lot of interest from foreign investors; our team has received enquiries across various sectors from 49 countries each year to date. New Zealand tops the chart (31 percent), with Australia (22 percent), the US (10 percent), India and China (both three percent) following suit. Enquiries for sectors such as tourism (30 percent), ICT and business process outsourcing (BPO) (seven percent), manufacturing (six percent), and energy (six percent) top the list. However, the real estate sector has been picking up a few interests and developments around the country.
The Government of Fiji has made it easier for both local and international investors to set up their businesses in Fiji. Investment Fiji's new Fiji portal allows companies quick and easy access to a single business hub for starting a company or building permit application. Investment Fiji also facilitates and provides aftercare services to businesses around Fiji and collaborates closely with the Government to ensure that all bottleneck issues are promptly dealt with to allow for a more seamless transition of organisational processes and applications.
Policies and regulations such as the Investment Act 2021 and Investment Fiji Act 2022 allow for a proper framework to help support and protect investors and Fiji.
The Investment Act 2022 focuses on realigning the mandate and functions of Investment Fiji to enable the organisation to transition from being a regulator to a promotion agency for attracting international and domestic investors. The Investment Act 2021 introduces a range of treatment and protection guarantees for international investors, whilst also removing the requirement to apply for a Foreign Investor Registration Certificate. It also imposes the same reporting obligations on foreign and local investors.
The Government has implemented tax incentives to encourage investment in certain sectors. This includes tax holidays, tax-free zones, lower import duties, and more.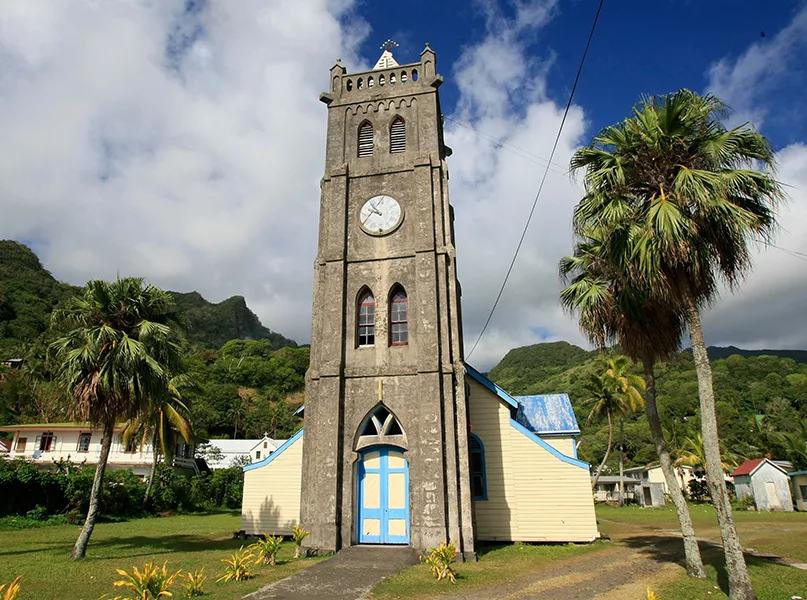 What are some of the biggest investment opportunities in Fiji, and how do you promote them?
KC: Tourism, technology, BPO, and manufacturing are some of the major investment opportunities in Fiji. The tourism sector has been a major GDP contributor to the nation being a solid sector of Fiji compared to benchmarked countries. Investment Fiji prioritises three subsectors: traditional tourism, sports tourism, and medical tourism. Based on potential demand and alignment with Fiji's capabilities and strengths, sectors such as tourism show potential for investors. The tourism industry bounced back beyond expectations after the COVID-19 pandemic, showing clear signs of growth in the next couple of years, with leisure travel normalising in 2022.
Fiji's outsourcing sector has also become an essential segment of the Fijian economy. The sector has the potential to showcase a strong historical foreign direct investment (FDI) performance with positive global recovery. It also has established business associations and ecosystems that are beneficial for potential investors and partners plus, there is also a growing demand in the outsourcing sector. With enormous opportunities in the sector, it is expected to create 100,000 jobs in Fiji within the next 10 years. The Fiji Government is providing a 20-year tax-free holiday to investors in the outsourcing sector, and it has also shown enormous potential with unexpected growth during the COVID-19 pandemic, creating jobs for Fijians.
Technology is also a high-priority sector, given its importance in a post-COVID-19 world, and has cut across all sectors and has thrived at the top among other fields. The digital world itself has become a cornerstone of modern society. With the internet user penetration rate rising globally, technologies have matured and are embedded into even more businesses. Therefore, Investment Fiji is focused on attracting fully digital companies to improve their digital skills, structure, and readiness, and overall, positively influence the development of services in the country. Knowledge process outsourcing (KPO), infrastructure technology outsourcing (ITO), and BPO are the main areas in which Investment Fiji prioritises its efforts and resources.
Consumer products, food, and agribusiness sectors are also key economic contributors to the country, alongside basic materials manufacturing. The Manufacturing sector has immense potential in Fiji as the country offers a 'near source', cost-effective alternative to Australian and New Zealand production and is also in a similar time zone to both countries. There are also opportunities within the sector for creating premium products for niche markets as the Fiji Government is building a sustainable and globally competitive manufacturing sector through targeted assistance and a sound enabling environment for the private sector. This sector includes textiles, garments, footwear, sugar, tobacco, food processing, beverages (including mineral water) and wood-based industries. Value-addition opportunities are also being promoted by the Government to all sectors for export purposes. Some of the major opportunities exist in this industry by way of manufacturing organic certified products, including coconut and fruit products and nutraceuticals which are in high demand from overseas markets.
Fiji has a large young population that can be trained quickly with a neutral English accent, a beneficial factor for the sector. In addition to this, Fiji is also focusing heavily on clothing, footwear, as well as other apparel and accessories as priority subsectors. Cropping (including Kava), fisheries, breweries, and distilleries are our key focus in the agriculture sector, with pharmaceutical preparations, medicinal and botanical, and dental services being the target for potential investment opportunities within Fiji's health sector.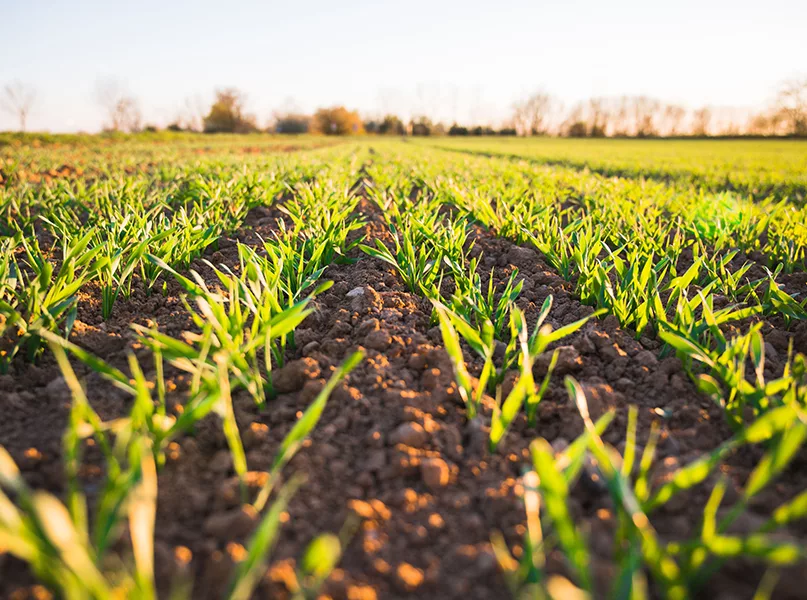 Equally, how do you facilitate the development of industries, ventures or enterprises that benefit the Fijian economy?
KC: Investment Fiji plays a crucial role in facilitating the development of industries, ventures, and enterprises which positively impact the Fijian economy. This includes but is not limited to investment promotion, sector-specific incentives, investment facilitation and aftercare services, stakeholder engagements, capacity building, investment promotion events, and sustainable development.
At Investment Fiji, stakeholder relationships play a crucial role in the success of our promotion and attraction activities. The organisation has established a strategic relationship between us and our key partners to ensure successful investment and export promotion to Fiji.
These prioritisations include strengthening relationships with international consultants, government departments, economic development partners, academia, and commercial partners to help support the work of the international Investment Fiji teams. This is particularly pertinent in lead generation, supporting investor facilitation in other legal and government requirements that underpin the execution and closing of investment and export deals, whilst also providing information and facilitation services to companies interested in their region, particularly for exports. These partnerships allow the organisation to access resources that define the employers' needs and enhance their capabilities of capturing investment and trade leads. Supporting roles provided by our stakeholders have also led to new investment and export opportunities by organising events that place Fiji on a global platform.
Investment Fiji also delivers efficient facilitation and aftercare services to companies that bring positive economic impact to Fiji and assists in establishing, retaining and expanding investment in the country. The organisation also focuses on sustainability, a key component of the Fiji Government, with goals such as converting to renewable/alternative energy in the coming years. Investment Fiji prioritises sustainable development in various industries and enhances green jobs in sectors such as tourism, food and agriculture, manufacturing, and mining.
What are the main benefits of investing and doing business in Fiji?
KC: There are numerous benefits for investors to start their business in Fiji. One of the primary reasons is the country's strategic location; it is in the South Pacific with access to important markets such as Australia, New Zealand, and China. Therefore, it has been a trading hub for years. Complementing our location are robust shipping and air connectivity facilities, coupled with modern ICT infrastructure, which makes Fiji a logical choice for starting a business.
Fiji has two major ports in Suva and Lautoka, and global shipping liners to service the island as well as direct services to and from Asia, Australia, New Zealand, the Pacific Islands, and the Americas, which are complemented by our national airline that flies to various significant trade markets across the globe.
The nation also boasts state of the art ICT infrastructure with fibre optic connectivity and the availability of a 4G broadband cellular network, enabling businesses to operate in a global market.
The Fiji Government has implemented various incentives and policies to create a favourable investment environment for local and foreign investors. The country has a fixed corporate tax of only 25 percent; furthermore, for businesses listed on the South Pacific stock exchange, the tax rate drops to 15 percent. There are several lucrative tax incentives, tax-free zones and low import duties, all of which make Fiji a viable business environment.
As English is the country's most widely spoken language, besides having a well-educated workforce, Fiji can provide investors with qualified young professionals committed to gaining experience with international companies. Furthermore, the majority of the population is under the age of 25 and with a high literacy rate, making Fiji's human capital a powerful asset.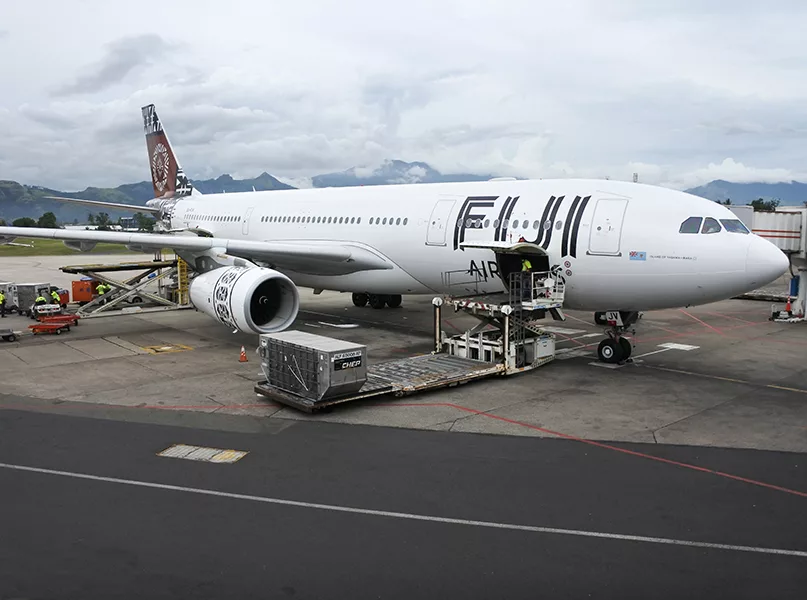 How do you see investment in Fiji developing over the coming years?
KC: Various sectors show potential to contribute to the Fijian economy. Traditional tourism, including accommodation such as hotels and transients, has very high global and regional metrics outputs. Sports tourism also has increased in demand, with Fiji's current capabilities limited due to a lack of sporting infrastructure and nearby accommodation services.
With the Fiji Tourism Investment Summit, we saw enormous interest in increasing Fiji's room numbers. Many global players are making moves to capture the potential within this sector. Given the enquiries coming in, there is a massive demand for more rooms in Fiji, which will likely call for significant development in the investment space.
Medical tourism is also identified as an opportunity area as Fiji has the potential to target niche operation areas, such as dental services that are currently expensive in neighbouring developed countries such as Australia and New Zealand. BPO also has a high global volume of projects with several job opportunities. ITO is a growing sector both globally and regionally as digitisation becomes more critical. Looking at Fiji's capability in this subsector, interest has been shown in developing digital infrastructure and capabilities.
KPO is also gaining traction regarding the number of FDI projects globally and locally. It has been realised that KPO high-level tasks such as market research, marketing services, and publishing are outsourced by companies to vendors. Fiji has captured the interest of many major brands that have seen potential in this area. KPO encompasses processes requiring advanced information search, analytical, interpretation, technical skills, reasoning, and decision-making ability, positioned at the topmost point regarding the intellectual value chain.
Additionally, manufacturing (including botanical products) has also been identified as a potential FDI subsector, enabling Investment Fiji to capitalise in these areas in the future.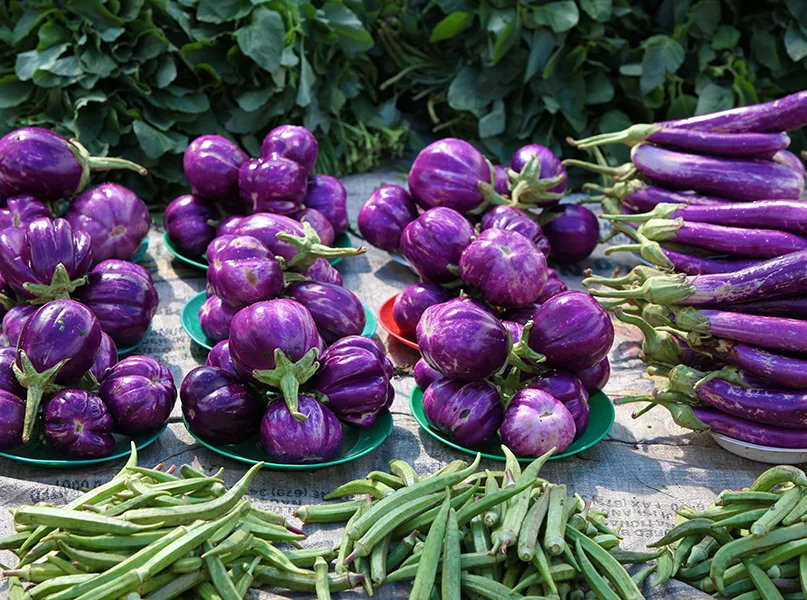 Finally, what are Investment Fiji's critical priorities in order to continue promoting investment opportunities in the country?
KC: To achieve substantial growth in FDI, Investment Fiji enhances opportunities in top-priority sectors, such as tourism, manufacturing, outsourcing, food and agriculture, and healthcare. The organisation also prioritises trade markets and captures opportunities in food and agribusiness, mining, and materials manufacturing.
This would only be possible through Investment Fiji's strategic priorities, which include:
Investment promotion – to increase the contribution made by investors to Fiji's economy by promoting Fiji's competitive and comparative advantages.
Export promotion – to enable and promote re-development and expansion of export.
Investment facilitation – to facilitate all necessary information and services to assist prospective and existing investors in meeting their specific investment project needs.
Aftercare – to assist investors in overcoming any challenges to the growth and expansion of their activities and support investors with their expansion and diversification objectives.
Policy advocacy – to collect information, raise awareness of investors' challenges, and recommend reform measures to improve Fiji's investment and business-enabling environment.
Image building – to promote Fiji as a desirable investment destination.
Investment Fiji's priority is to provide investors with guaranteed access to comprehensive support and guidance, allowing for a much more streamlined process in terms of advice, overcoming hurdles and manoeuvring through the regulatory processes.
Tel: 331 5988 | info@investmentfiji.org.fj.
INVESTMENT FIJI PARTNERS