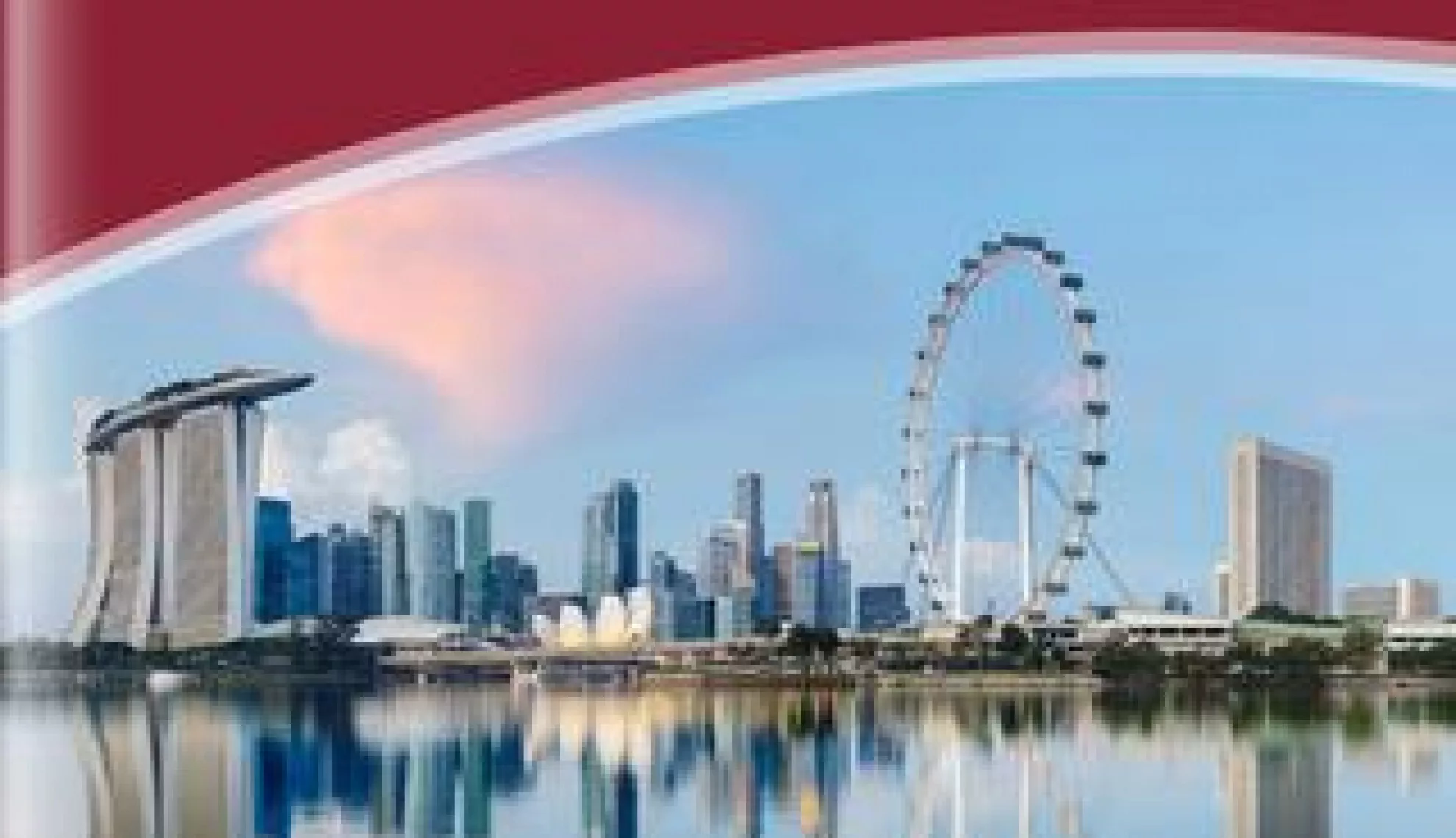 Howden Insurance Brokers has been providing leading specialist broker services in Singapore for more than 45 years and in Malaysia – operating as CIMB Howden – since 2015, standing the test of time against its competitors. 
Writer: Phoebe Calver
Project Manager: Stuart Parker
Howden Insurance Brokers has excelled in Singapore's insurance solutions industry since 1968, and now, more than 45 years later, the Company successfully covers the entire spectrum of property and casualty insurance and has evolved with the local market to consistently meet clients' needs.
A prime example of the Company's ability to adapt with the market is the recent addition of specialist teams for cyber and merger and acquisition insurance, all of which is supported by the international Howden Broking Group with operations spreading across Hong Kong, Indonesia, Malaysia, Philippines, Singapore, South Korea and Thailand.
"Above all else we are a specialist broker, supported by teams of insurance experts in employee benefits, financial lines, marine and the corporate space," explains Goh Chye Huat, Chief Executive Officer at Howden Insurance Brokers, Singapore. "We take a lot of pride in these people and their achievements to date."
The Company is moving from strength to strength in the industry, proven by the exciting recent acquisition of Sterling Knight – a leading broker and international employee benefits provider – which perfectly complements the Company's specialist approach while strengthening its existing services in the region.
Response to market demands
While looking at the potential of moving into emerging and increasingly beneficial markets, Howden has been primarily interested by cyber insurance.
"As part of our research and development, we have noticed that cyber insurance is not only a growing market in Asia, but the world over," continues Goh. "Considering cyber crime is at the forefront of the public and the media's attention, we wanted to respond by creating a specialised team to tackle the problem."
Alongside the introduction of new departments – in order to drive efficiencies and regulatory compliance – it is important that Howden maintains its efficient systems to enable the smooth running of its processes across the enterprise.
"We will always be customer driven and committed to excellence when serving them, while meeting regulatory compliance needs," describes Goh. "When I took charge of Howden's Asia region, the Company was able to initiate the Transform Asia Programme.
"Transform Asia envisions a simplified, standard and system-enabled business process which covers the whole enterprise, supported by an industry standard system solution."
Alongside its new projects, the Company has also embraced new IT infrastructural developments to meet its needs. These include paperless business processes in order to digitalise client files, as well as working on cloud solutions to increase efficiencies.
Action under pressure
With its experience in the industry and a true understanding of the local market within Singapore – not to mention the fact it is part of a globally renowned broking group – Howden is now able to provide tailored solutions that benefit from the scale, reach and experience of a global business.
"Within the market and as a Group in general, we consider ourselves to be young, vibrant and agile," affirms Goh. "We have been described as the best-in-class among global broker peers and other global wholesale brokers, which we are incredibly proud of.
"Over the years we have differentiated ourselves through our actions under pressure, and subsequently the way we then perform while keeping each client's best interests in the forefront of our minds."
When it comes to developing its strategy moving forward, the Group will continue to develop its solutions by developing and focusing on its original strategy: people, products, distribution and growth.
CIMB Howden Insurance Brokers (Malaysia)
CIMB Howden Insurance Brokers – the Malaysian arm of the Howden Broking Group – began operations under the name General Mutual (Malaysia) Sdn Bhd in 1978.
Following numerous acquisitions of the Company over the years, in 2015 the Howden Broking Group announced its joint venture with the CIMB Group to form CIMB Howden Insurance Brokers Sdn Bhd. Besides being an insurance brokerage in Malaysia, CIMB Howden wholly owns a reinsurance and offshore brokerage as well as a rent a captive facility in Labuan IBFC.
"Nearly 50 percent of our workforce are spread across commercial practices, all of which are further sub divided into different units," describes Eddy Hon, Chief Executive Officer at CIMB Howden Insurance Brokers. "We place those with relevant expertise in our general insurance segment, however when it comes to our speciality segment we have to be extremely specific.
"Our divisions on specialty includes marine hull, credit and country risks, engineering, heavy industries, infrastructures, jewellers block, affinity and financial lines."
CIMB Howden emphasises the importance of providing full attentiveness to its clientele, being able to achieve this through the use of the right people in-house, and compounded by numerous talent attraction initiatives.
Specialised teams
Impressively, the Company is able to offer almost all product solutions available within the market, and alongside its general services, the Company is also highly capable in a few niche segments; a prime example being an expansion into goldsmith, gem stone and pawn segment last year. The aforementioned plan has enabled CIMB Howden to command more than 30 percent of the premium turnover in local jewellers' block business.
"Another great instance would include our hull business – specifically in offshore support services – where we have created a specific team to focus solely on the oil & gas industry," continues Jeffrey Chan, Deputy Chief Executive Officer at CIMB Howden Insurance Brokers. "The people working within this team have the responsibility to learn about every part of the trade, including market conditions, charter rates, contracting terms, vessel specifications and much more."
These specific teams enable the Company to understand its clients' requirements and needs to a detailed degree, and as a result of such actions it has grown by 300 percent over the last five years.
"Providing our clients with a proactive response is critically important, even more so when it comes to general insurance which can be weighty in nature," describes Chan. "This model has proved particularly successful in enabling us to grow organically, while developing new business opportunities."
Regional repositioning
Currently Malaysia is undergoing an exciting phase of liberation with motor underwriting – a retail segment that can be very attractive – as it comprises almost half of the premium turnover of the entire general insurance industry.
"We have geared ourselves more towards a digital platform in order to breach through the retail space that we have been unable to in the past," states Hon. "In a similar field, we are also hoping to enhance our solution offering by extending it to other on-the-shelf products."
At present the Company is very much in a developmental phase when it comes to these new initiatives, however it is hoped that an introduction into the retail segment will act as a sizable contribution to profits in the future.
"Considering we are a relative newcomer in this highly competitive landscape, through research and a strong regional repositioning of the Company we hope our growth in this new area will be organic and successful," concludes Hon.
"Through our focus on the customer first and the right talent to support this, we will continue to create value for our shareholders and the industry as a whole."
VIEW Howden Insurance Brokers BROCHURE