A renowned player in 3D printing, we examine Rosti and explore the role it plays in delivering prototype products across Asia.
FROM CONCEPT TO REALITY
Being first to market is critical. Without innovation, progress stagnates.
This is especially true in manufacturing, an industry renowned for being at the fore of the latest technology. Digital transformation is here, and artificial intelligence (AI), automation and machine learning are all playing lead roles.
And leveraging 3D printing at scale is Rosti. The company is a globally recognised expert in precision plastic injection moulding. Rosti's leading-edge technologies take products through a journey of concept to completion and also deliver a full range of contract manufacturing services. Depending on the requirement, Rosti can manage the project from the beginning to the end while providing design support, supply chain management, assembly and logistics.
Today, Rosti is leveraging 3D printing to deliver prototype products to clients in Asia within three days due to its digital innovation lab in China. In fact, it's a sign of how technology transfers go both ways now between China and Europe.
"3D printing has been around for a while, but we applied such technique to printing injection mold cores and cavities and allowing prototype parts to be manufactured in design intent material, which offers invaluable service for our customers and their new designs," comments Patrick Williams, Senior Vice President of Rosti's Asia operations.
As part of Williams' role at Rosti, he is responsible for strategic direction, vision, growth and performance of the organisation's flagship facilities. Having worked at the firm for over 34 years, Williams has witnessed transformation up close and is amazed at the acceleration of innovation.
"It's been the single biggest game-changer for our business," he comments. "When we first came to China at the request of our then-largest customer in Europe, we were primarily regarded as a manufacturing operation largely dependent on our established manufacturing technologies in Europe. Now, it's very much a two-way street.
"We've gone full circle and are successfully transferring cutting-edge manufacturing technologies from China back to Europe, at the same time as integrating the best technologies from Europe into our Asian operations."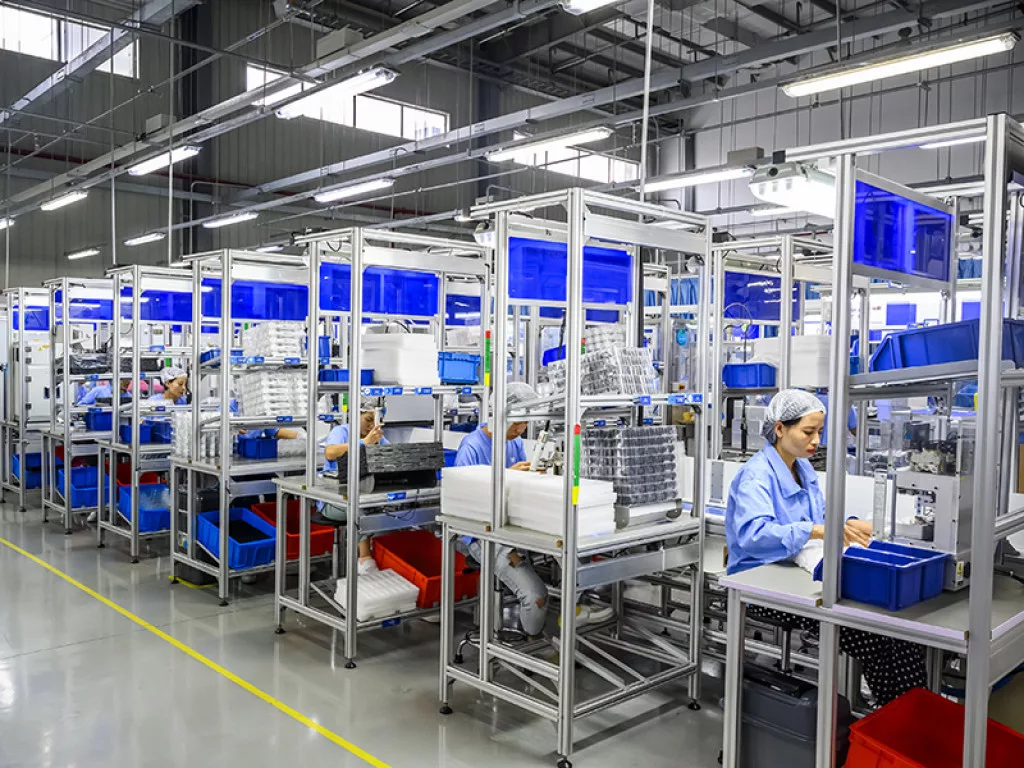 THE ROSTI WAY
Having been launched in 2012, Rosti Malaysia began as a way of supporting existing customers manufacturing needs in the region. Rosti had operated in China for 10 years prior and had to transfer some products made in north Asia to Malaysia with changes in the customer's manufacturing strategy. The aim was to simplify the supply chain through localisation.
Through the joint efforts of the Malaysian and Chinese teams, Rosti achieved this and localised the supply chain's full ecosystem in Southeast Asia. It took Rosti five months from obtaining its business licence to producing its first parts. This was made challenging as a result of the speed required to hit the key milestones for its customers while maintaining the high standards of customer service that Rosti had set in China.
"We are a customer-driven organisation and customer service is at the centre of everything we do," says Williams. "We call it 'The Rosti Way,' which both Rosti China and the Malaysian facility follow."
COVID-19 APPROACH
However, like most businesses across the world, Rosti faced unprecedented disruption upon the COVID-19 outbreak. Fortunately, Rosti's diverse market segments provided a natural hedge against a more significant decrease in demand that many companies experienced.
"Rosti has had to adapt and has implemented a range of measures that allowed us to keep each of our eight facilities around the world operational," comments Williams. "The safety of our 3,200 employees globally has always been our top priority."
The pandemic meant that the future of the market remains uncertain, however, operating with an agile and lean approach has allowed Rosti to sit poised to take advantage of any potential opportunities that may arise. As such, Rosti Asia 3D printing services allow firms to prototype and create essential products and cost-effectively reduce the delivery time from four weeks to three days.
Rosti's state-of-the-art digital technovation lab began in Suzhou, China last year, which has transformed what Rosti can provide to customers in terms of product development. "The one thing COVID-19 has not been able to do is to break our spirit," adds Williams. "Our innovation centres are still busy bringing our customers products to life. For our customers, we are big enough to cope internationally, financially stable in the face of setbacks, and are small enough to care locally."
The arrival of COVID-19 added a layer of complexity to product development. Agility has never been so important, and it has made it essential to get products to market quickly and efficiently. While manufacturers do spend a significant amount of time and energy on prototyping parts and development tooling, they must now streamline these processes and deliver custom design intent parts in hours rather than weeks.
In recent years, a four-week prototype lead time was considered world-class rather than normal. The organisation reduced this process to as little as 72 hours. By getting involved in customers' designs at the concept stage, value is maximised and evolved with manufacturing processes in mind. For example, at the beginning of the pandemic, Rosti were able to quickly begin manufacturing parts for PPE equipment in its innovation centre and provide the PPE where it was needed most and quickly. From cleanroom production to the development of precision parts, this type of innovation can happen through agile medical device manufacturing.
As such, it is Rosti's belief that it is why producing custom prototype parts quickly is vital while also delivering them on design intent materials that are produced to the exact same requirements as the final product. For instance, Rosti leverages state-of-the-art 3D printing techniques in the tooling creation process, which has increased the speed with which customer's designs are brought to life.
"The one thing COVID-19 has not been able to do is to break our spirit"

Pat Williams, Senior Vice President, Rosti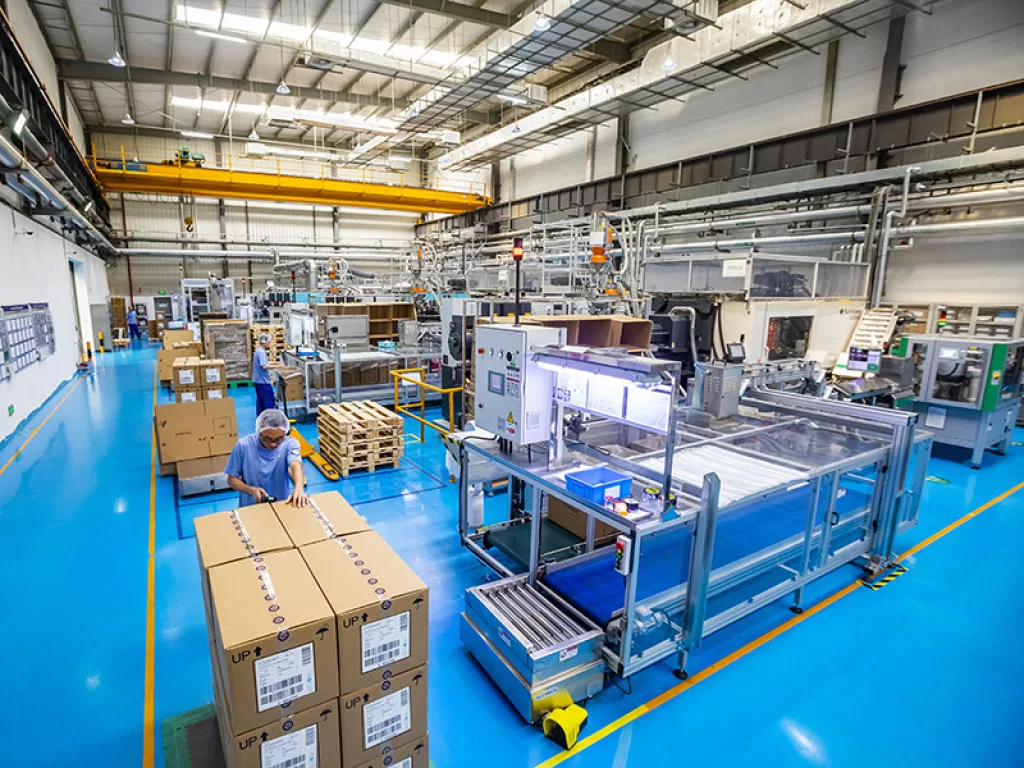 THE ROCTOOL SYSTEM
Following over a year of researching the technology, Rosti installed its first Roctool system.
The patented technology quickly heats the tools surface by induction and cools it rapidly.
Rosti's innovation project team created a development tool with our partner Roctool to prove the concept and ensure that aesthetically, the component had the same finish as the painted one before it. The original enclosure design had three parts with gloss and matte finished and Rosti knew Roctool would allow different surface aesthetics in a single part.
This meant that instead of three tools moulding the enclosure parts, painting one of those and then assembling them into a single part, the finished enclosure would eject from the mold in one step.
Rosti believed that sustainability was an influential reason for piquing the customer's interest as carbon footprint would be decreased by 40 percent as a result of the move to the Roctool process. In addition to the greener approach, Rosti's usage of Roctool addresses the pain point for the cable boxes. In a previous design, the main element, which was 25 millimetres high and featured a high gloss painted logo, often suffered from scratches in the field or portrayed defects when molded. The boxes are created for a lifetime of nine years and often need replacement because of surface damage. However, via Roctool, the customer is provided with a more durable surface in comparison to the painted version and the boxes are anticipated to have a longer service life in the field, further enhancing the carbon footprint of the product lifecycle.
Ultimately, there are many clear advantages to 3D printing. It is quick, lower cost and scalable for low-volume production. However, arguably most importantly, 3D printed tooling allows a product to be created in the exact same injection-moulded material that will be used in the final product. But, this is only the start. The possibilities for the technology and indeed, Rosti, are limitless.