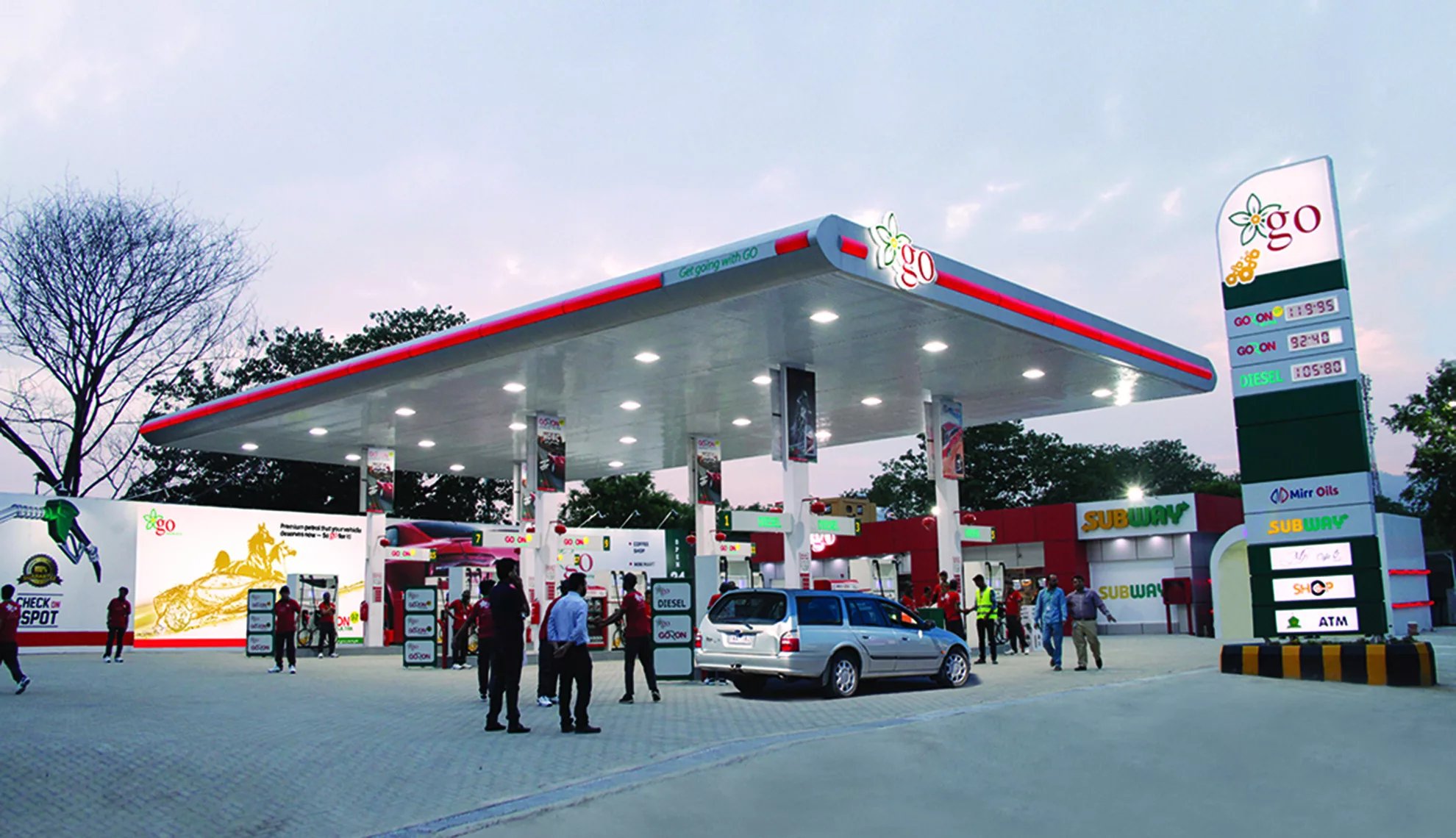 In a just a few short years, Gas & Oil Pakistan Limited has grown into a nationwide supplier of petroleum products and services. Chairman and CEO Khalid Riaz tells us more.   
Writer: Tom Wadlow
Project Manager: Josh Hyland
Pakistan's economy is growing at a rate that many developed western nations would envy.
Despite analysts predicting a slowdown in GDP growth for 2019, the country's income has been expanding solidly in recent years, enjoying a 5.4 percent increase in 2017 and a predicted 5.8 percent rise for 2018.
This is well above the rates seen across the G20, a pattern that must continue if Pakistan is to develop quickly enough to sufficiently cater for a population that is growing by around two percent every year.
It is also important for investor confidence, and the recent economic growth is fuelling optimism for the likes of Gas & Oil Pakistan Limited (GO) and its Co-Founder, Chairman and CEO Khalid Riaz.
Asked whether the country's petroleum sector is an exciting place to be operating in, he responds: "Absolutely, the oil & gas industry in Pakistan is booming with plenty of space to expand alongside some shortage and price issues that need to be resolved.
"With the current economic growth, increasing income levels and a larger number of people with access to personal transport, there are opportunities for companies to capture this momentum in the fuels and allied services market."
GO itself is testament to this trend.
Commencing operations in 2015, it has enjoyed a remarkable rise into a nationwide company that manages around 400 retail outlets, 400 tank trucks and considerable storage infrastructure.
Riaz has been involved in the industry since joining his father's business in 1979, quickly setting up his own retail outlet before moving into logistics services for oil marketing companies (OMCs) in 1998.
"Having established the retail and logistics side of the business, I was looking for opportunities to provide a first-class, end-to-end experience to the Pakistan market," he recalls.
"Traditionally, the multinationals had a stronghold in this area. With government policies changing to encourage investment in the sector, I took the bold step of acquiring a licence for an OMC along with two partners and formed GO in 2011. After building the required storage infrastructure and completing the stringent regulatory requirements, the company started operations in early 2015."
Maintaining momentum
GO's network of retail outlets provides high quality fuels, lubricants and services to motorists, with the company recently introducing a new lubricants brand from Germany to its offering.
Its ambition for 2022 is a bold one – to operate more than 1,000 retail outlets.
"During the last four years, our focus has been on increasing our presence in smaller areas," Riaz adds. "In order to become a major player, we are now aggressively growing our network, particularly in big metropolitan cities to cater for a diverse group of consumers. We are also planning to increase our storage capacity, especially in remote areas to expand our reach."
GO's commitment to boosting storage capacity could be a gamechanger for the wider industry.
Riaz continues: "Pakistan has seen little investment in storage infrastructure over the past few decades and we are proud to have built storage facilities in different parts of the country, which today amount to well in excess of 100,000 metric tonnes."
Working in and out of these facilities are the firm's branded fleet, responsible for delivering various petroleum products to different parts of Pakistan.
The tank trucks are fitted with satellite tracking systems and driven by experienced drivers who undergo regular training, a key priority for Riaz being an uncompromising approach to health and safety.
These drivers will soon be delivering to and from a brand-new terminal at Mahmoodkot in Punjab, near PARCO's Mid-Country Refinery, the largest oil storage facility of any OMC in the province.
Able to store more than 84,000 metric tonnes and deliver 12,000 metric tonnes of product a day, Riaz explains how the new development will transform the local backdrop for movement of petroleum.
"The commissioning has helped in creating additional storage of petroleum products in mid-country," he says, "and from now onwards will help in saving millions of dollars in demurrage cost which is currently being incurred by the industry due to delayed berthing of vessels."
GO's eyes are not just on oil & gas, however. Riaz also hints at plans to diversify into renewable energy, specifically solar projects, both in terms of powering the company's existing sites and separate commercial operations.
A responsible employer 
This will require diversification of the company's employee base, which is currently made up of seasoned oil & gas professionals and senior management personnel.
Riaz wants to bring new, upcoming talents into the organisation and plans to collaborate with leading business, management and engineering schools around the country to start management trainee programmes and paid internships. This will complement further investment in internal training and development workshops already in place for existing staff.
Another central pillar of GO's culture is health and safety, in which Riaz holds with a tremendous degree of pride.
"We firmly believe that there is no reason why we cannot go home from our work places safely without injury or illness," he says. "We take the stance that no business objective will take priority over health and safety and no task is so important or urgent that it cannot be completed safely.
"Our health, safety, environment and quality management system is thus centred around commitment at all levels, driven by management and embraced by all employees and customers. Our goal is to protect our people, the public, our property and the environment in which they work and live, as to enhance our business success by reducing risks and adding value to our services."
This investment in safety standards will ensure GO continues down its unrelenting growth path in a responsible, sustainable way, crucial if the company is to spearhead the development of Pakistan's oil & gas industry.
Combined with commitments to boost storage capacity, expand its retail network and bring new generations of staff into the business, the future looks to be burning bright for Riaz and his team.
VIEW Gas & Oil Pakistan Limited BROCHURE