A world-class water solutions provider of global proportions, Chief Operating Officer of Osmoflo, Carmine Ciccocioppo, examines innovation and supporting Australia's hydrogen sector.
BESPOKE WATER SOLUTIONS
The elixir of life, water is the foundation to our existence. Yet, access to this precious resource is not always guaranteed, nor safe.
Enter Osmoflo.
A vast enterprise with a global footprint, wherever there is a need for drinking, process, high purity or recycled water, Osmoflo can provide the solution.
Headquartered in Australia, with operations located across the Middle East, India, and Asia, the company provides world class capabilities in the delivery of water treatment solutions as a designer and builder of desalination projects.
Bolstered by extensive industry experience and strict adherence to the highest standards, the company cater to a diverse range of markets, including oil and gas, mining, power, food and beverage, municipal, coal seam gas, defence and other industries.
"For its size, with around 200 employees globally, our business is surprisingly diverse," comments Carmine Ciccocioppo, Chief Operating Officer at Osmoflo.
Our discussion with Ciccocioppo coincides with a landmark year, as the company celebrates 30 years of operation. During three decades of business, Ciccocioppo recalls how although the company's focus and priorities may have continually shifted, in line with an ever-changing industry, Osmoflo have remained steadfast in their outlook.
"The industry has changed radically during my time at the company, with the total global installed reverse osmosis (RO) capacity growing enormously, driven by factors such as the ever-improving energy efficiency and cost effectiveness of the technology, as well as the effects of global climate change which has driven a growing demand for reliable, climate-independent sources of water.
"But one constant throughout that time has been our core values which are flexibility, innovation, teamwork, commitment and high quality," he states.
For Ciccocioppo himself, the Osmoflo journey commenced 11 years ago, having originally joined the company as General Manager of Operations following his tenure at Adelaide-based private water company, Untied Utilities Australia.
Indeed, it was Osmoflo's global prowess and versatility that first attracted him to the business.
"Whilst Osmoflo at that time had a relatively tight focus in terms of membrane processes and technologies, it was the extent of its global geographic footprint, the very wide range of markets and industry sectors it serviced, and the enormous flexibility and adaptability of RO treatment solutions that really impressed me," he comments.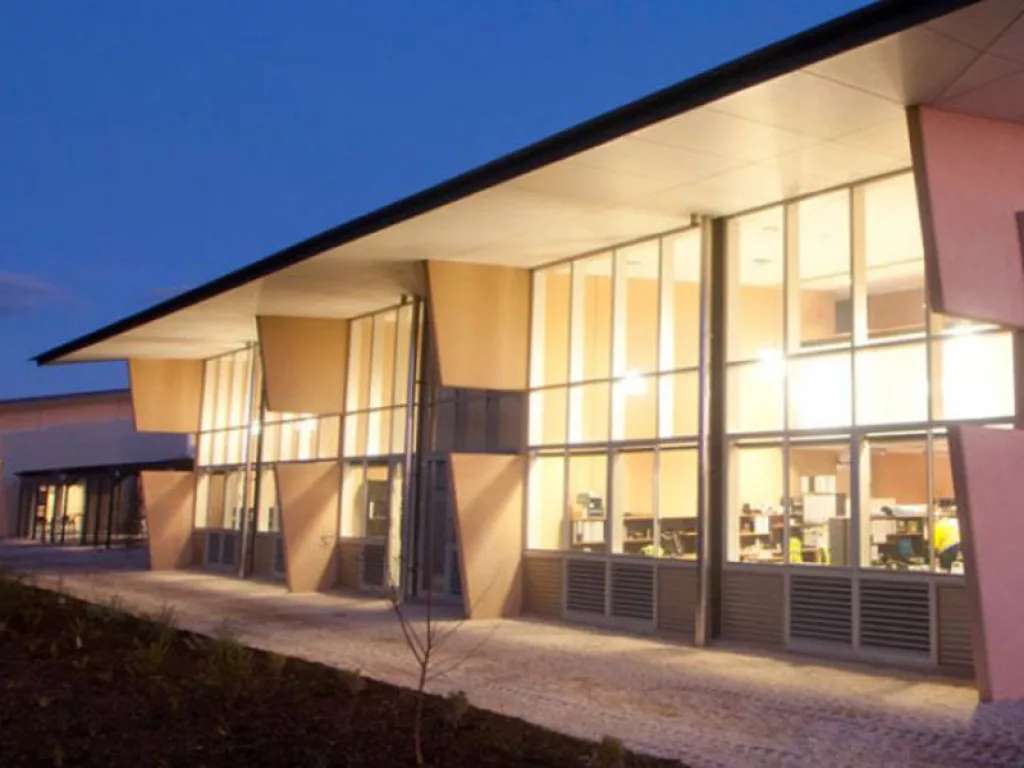 WORLD-CLASS WATER TREATMENT
Expanding on a key tenet of the company's core values – innovation – Ciccocioppo outlines how Osmoflo achieves this through two primary methods.
"Firstly, it occurs through our own R&D by creating our own unique patented solutions such as the Osmoflo Brine Squeezer (OBS) which is used for high-recovery applications.
"Secondly, Osmoflo innovates by reviewing the best possible technology and process equipment from our key industry partners and suppliers and creating high quality, bespoke solutions for every client. Ultimately, every customer's requirements are uniquely different whether that be feedwater quality, product water specification, plant recovery, plant availability, serviceable plant design life, levels of plant automation or any combination of those factors," he tells us.
Osmoflo acknowledge that with each client's requirements as unique and specific as the next, the optimal solution is rarely to be found by applying an existing standard piece of equipment of product to the necessary application. Therefore, for a truly optimised solution, innovation is paramount.
"At our core we are a process technology company that has developed a strong reputation over decades for high quality and highly innovative membrane treatment solutions that are specifically customised to meet our clients' individual needs"

Carmine Ciccocioppo, COO, Osmoflo
Therein, lies the Osmoflo difference, with the company's investments standing as testament to this commitment.
"We have recently undertaken a significant investment to improve and upgrade our R&D centre -called The Edge – at our global headquarters in Adelaide.
"This new facility will greatly enhance our R&D capability including our capacity to undertake multiple pilot and bench scale trials for different customers whilst simultaneously progressing our own R&D trials," Ciccocioppo explains.
Critically, Osmoflo recently attained certification to the international management standard ISO55001:2014, thereby testifying to the "strength and maturity" of its asset management systems.
"This makes us one of only very few private water companies globally to have achieved company-wide certification to this standard and provides Osmoflo with the rare ability to offer a certified asset management framework to our clients."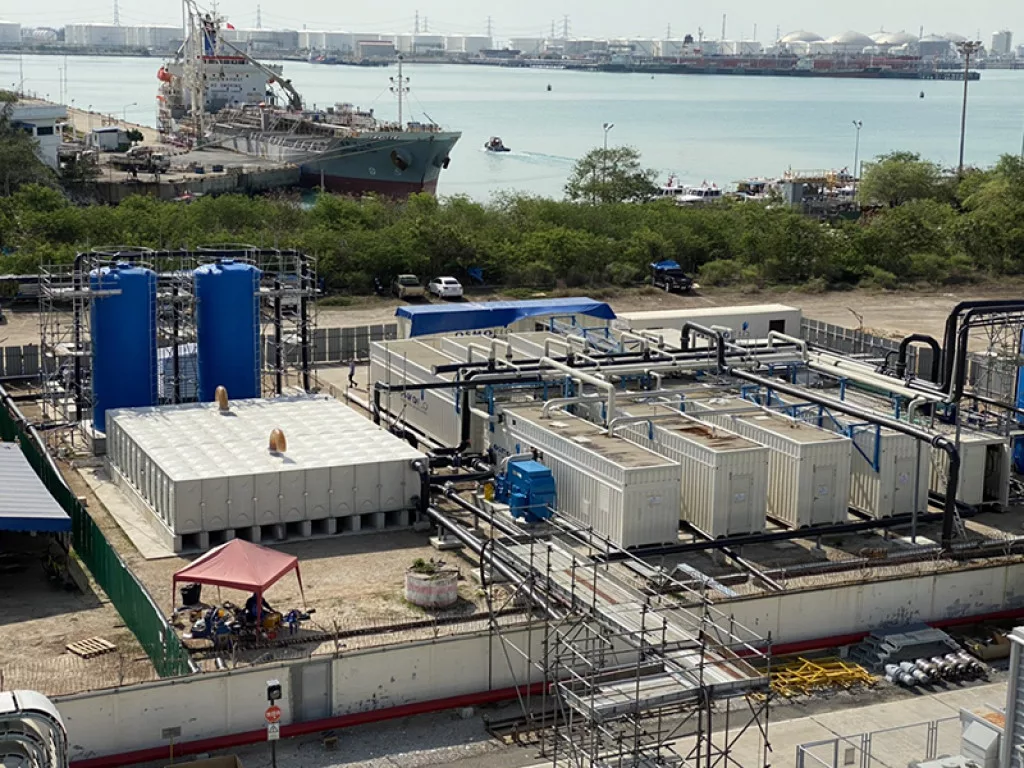 PRIORITISING PARTNERSHIPS
Osmoflo's defining approach to innovation would not be possible without a robust supply chain.
"This enables us to act as an expert integrator of the best possible technology and thereby deliver customised, world-class solutions for our clients," he comments.
Indeed, the industry is on the cusp of an exciting time for technological developments within water solutions, and it is only through strategic partnerships that these benefits may be fully exploited.
"We are only just starting to understand and harness the potential of machine learning and AI in optimising energy efficiency and chemical consumption costs associated with desalination.
"In working with our industry partner in artificial intelligence, Synauta, we've managed to achieve, on average, a 10 percent reduction in energy intensity in a seawater desalination trial and a five percent reduction in cleaning chemicals in a plant treating a difficult brewery wastewater," he informs us.
"These preliminary savings are just the 'tip of the iceberg'."
Secondly, yet of equal importance for Osmoflo, partnerships are instrumental in guaranteeing critical timeliness of delivery.
"It is only through developing strong, long-term working relationships with our suppliers and partners that we can work through any unexpected issues that may adversely impact delivery timeframes to implement appropriate solutions and corrective actions,"
Ciccocioppo surmises.
"Our industry partners and suppliers, and the security of our supply chains are critical to our success"

Carmine Ciccocioppo, COO, Osmoflo
KEY PROJECTS
Turning to talk of key projects, Ciccocioppo highlights the Osmoflo Brine Squeezer (OBS) Plant, completed for the Energy Resources of Australia's (ERA) Ranger Mine site, that completed its final 90-day performance trial earlier this year. The OBS plant will play an instrumental role as the Ranger Mine undergoes its closure and rehabilitation programme.
Osmoflo are also taking a proactive role in the development of Australia's rapidly-growing hydrogen sector, as evidenced by its latest demineralised water treatment plant which will provide ultra-pure water for the Australia Gas Infrastructure Group as part of the 'Hydrogen Park' development in the Tonsley Innovation District in Adelaide.
"The number of large green hydrogen projects proposed or under development across Australia is growing exponentially," Ciccocioppo comments.
"Almost all of these projects utilise purified water as their primary source of hydrogen and there are several where desalinated and de-ionized seawater will be the basic source of hydrogen primary water source. We see significant potential to support the growth in this industry in the decades ahead."
Finally, as an apt demonstration of both the company's ability and global reach, Osmofolo recently secured the main RO package and water treatment package for the new oil refinery for Basrah in Iraq, with the JGC Corporation of Japan.
LOOKING AHEAD
For the year ahead, Osmoflo will continue their pace of geographical expansion, particularly across MENA and Southeast Asia. Ciccocioppo also hints at the US as a potential new market.
"We see enormous potential here – not only for our patented OBS technology but also for our proprietary Plant Connect remote monitoring and control capability which we see offering potentially significant benefit to the many smaller regional and remote plants that could benefit from our highly developed 24/7 process support services," he explains.
Aside from this, the company will continue to lead with innovation at the fore, refining the reach of their brine squeezer technology and focusing on high recovery, minimal-liquid-discharge solutions.
With their bespoke, innovative solutions catering to a host of markets that will only continue to expand, Osmoflo are guaranteed a certain future.
VIEW OSMOFLO BROCHURE