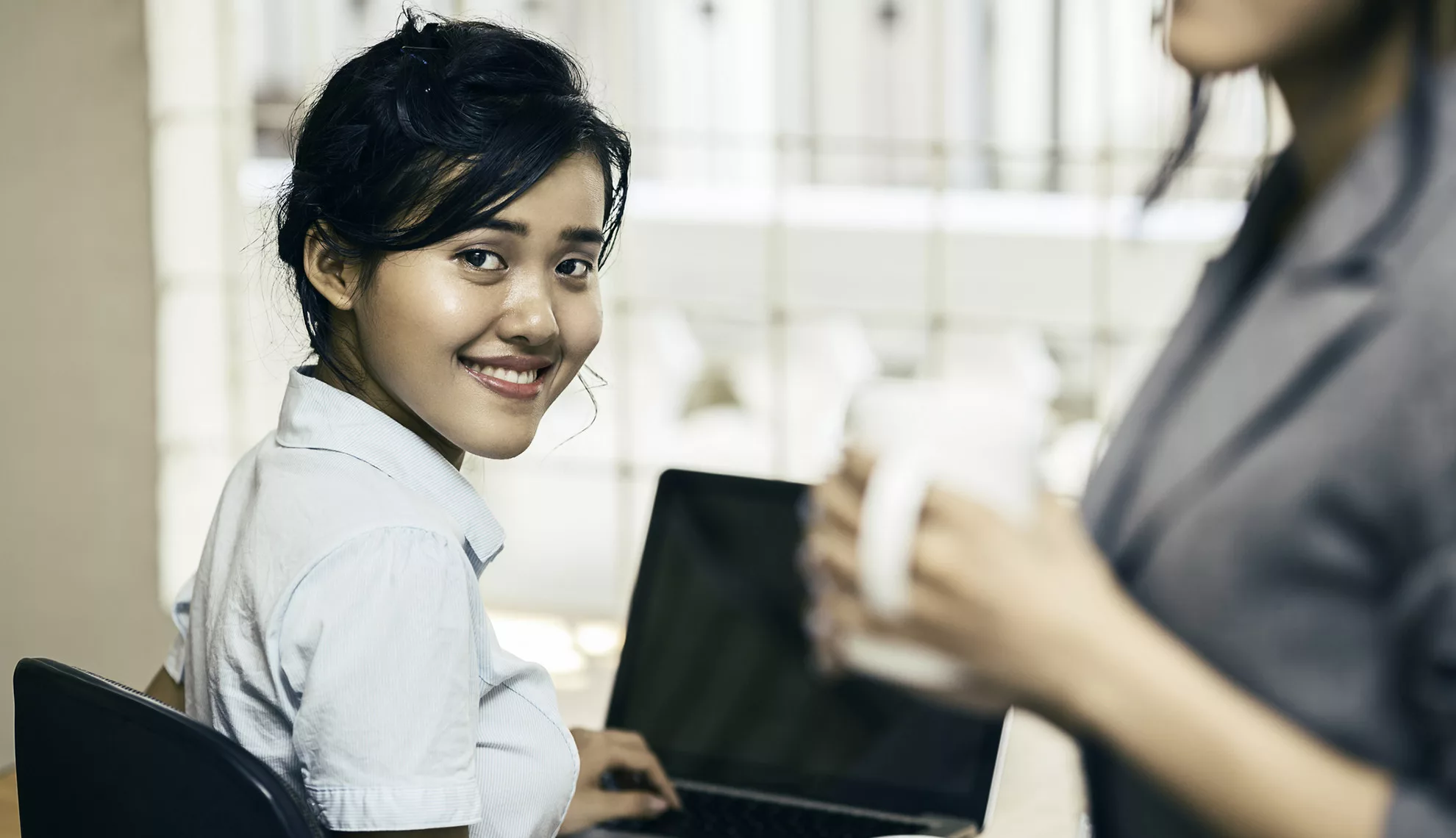 As Cambodia's economy continues to grow at one of the fastest rates in the world, organisations such as The Royal Group deepen their investments and commitments to this vibrant Asian nation
Writer: Tom Wadlow | Project Manager: Donovan Smith
Cambodia is a country on the rise.
A nation torn apart by civil war and its aftermath in the 1970s, more recent times have shown the green shoots of socioeconomic recovery, the past two decades in particular providing evidence that the country is looking forwards into a bright future.
And the latest World Bank statistics provide ample evidence to back up this observation.
For example, Cambodia reached lower middle-income status in 2015, with governing authorities aiming to obtain upper middle-income status by 2030. Driven by garment exports and tourism, the nation's economy has sustained an average annual growth rate of 7.7 percent between 1995 and 2018, one of the highest in the world.
This activity has led to a continual fall in poverty across the country, official estimates citing a poverty rate of 13.5 percent in 2014 compared with 47.8 percent in 2007.
Further advances have been made in healthcare and education, especially in the fields of maternal and child health, early childhood development and primary education in rural areas; and although developmental challenges remain and require sustained reform, there is an undoubted sense of optimism brewing.
One organisation reverberating such optimism is The Royal Group of Companies.
At the heart of Cambodia's economic development over the past 20-plus years, the conglomerate stands as the most diversified and largest investment body in the country.
"New affluence is spreading throughout Cambodia," it states on its website. "Urbanisation, growing literacy rates, and the return of many Cambodians from overseas are reshaping the economic landscape.
"The country has a predominantly young population and an emerging middle class providing a manpower and consumer pool that is revitalising the business environment for the long term."
Royal Group also highlights the young demographics and rising literacy rates which have risen to 75 percent since 2000, with urban populations growing at a rate of over five percent annually since 1990. Booming tourism, lucrative access to ASEAN, European and North American markets, and a low domestic tax regime are other causes for optimism cited by the company.
These thoughts are backed up in action, no better demonstrated than by the sheer size and depth of Royal Group's investment portfolio.
Whether it be Cellcard in the technology sphere, ANZ Royal Bank in the finance domain or Northbridge Development Co in the real estate arena, the group's interests are spread far and wide. This remit also extends heavily into travel and tourism, with investments including The Royal Sands Koh Rong, Giant Ibis Transport and Hotel Cambodiana.
This diversity of interests reflects the vision of Royal Group's Chairman & CEO Neak Oknha Kith Meng.
Spending most of his youth in Australia, he returned to Cambodia in the early 1990s and immediately saw the potential for the nation to thrive.
"It truly is an exciting time in the fastest-growing economy in the world," he writes in his Chairman's message. "The Kingdom is facing an incredible future despite its recent history…
"What I found was a country that needed to rise from the ashes. I realised that Cambodia required strong and committed business leaders if it was ever to survive and develop as a nation."
Kith Meng goes on to explain how his personal journey has occurred in tandem with the nation.
Starting with next to nothing, he has built up The Royal Group into what he describes as the most strategic portal to investing in Cambodia.
"Over the last two decades, we have established a series of market-leading companies with the most recognisable brand names in the country," he adds in his message. "The cornerstones of our success have been built on transparency, good governance and social conscience.
"Cambodia still has a long way to go and everything is in place for this country to be one of the best-performing in Asia for decades to come. There is significant opportunity for investment in every sector of the economy. Investors in the country today will reap the benefits of a rapidly developing nation for many decades to come."
The Chairman & CEO also refers to a stable government committed to a free market economy as vital in the recent economic success story, a regime which has helped groups such as his to thrive and provide employment opportunities to Cambodia's young and energised population.
Powering a digital Cambodia
Technology will be key to realising the potential so passionately outlined by Kith Meng.
Indeed, this has been a particularly busy space for Royal Group in recent months, the company signing a memorandum of understanding with Cambodia's Ministry of Posts and Telecommunication (MPTC) to encourage and support the Kingdom's drive to digitalisation and the adoption of 5G.
Signed in May 2019, the MoU will see both parties step up collaborations and planning for wide-scale adoption of next generation technologies for use cases such as e-government, artificial intelligence, IoT technologies, as well as an ICT innovation centre and cloud data centre.
Further, the partnership will focus on security measures such as disaster recovery, digital signatures and website and email safeguarding.
On announcement of the partnership, Kith Meng commented: "The Royal Group, through our ICT Division, will work with the MPTC to lead the adoption of 5G in Cambodia.
"We have numerous projects already underway and have ensured strong representation of the Kingdom at some very critical delegations including the China Belt and Road Initiative and the Digital Silk Road. We placed our first successful 5G call in September 2018 and are launching 5G services for the general public at the end of this year.
"We will ensure Cambodia stands strongly as a shining example in the region for technological evolution in line with the rapidly advancing commercial sector and increasing economic growth."
Another tech-focused development earlier this year saw mobile operator Cellcard partner with a gaming tournament held at the Digital Cambodia event at Koh Pich, offering gamers who use their SIMs special in-game upgrades. Cellcard's booth at the event showcased, among other things, what it has to offer in the world of augmented and virtual reality.
Away from the world of digital, Royal Group is also powering development on the ground in the form of real estate.
In May, the company unveiled a major mixed-use development project in Toul Kork, a project carried out in a partnership with Singaporean property developer Hong Lai Huat Group Limited.
Named Royal Platinum and spanning 100,000 square metres, the site will provide both residential and commercial opportunities, improving home affordability, creating jobs and attracting further investment to the growing city centre.
Once completed in 2021/22, It will house 851 apartments and 50 retail units contained within an indoor shopping street.
At the ground-breaking ceremony, Royal Group Chief Financial Officer Mark Hanna commented: "We believe the development will provide an attractive lifestyle for families and contribute to the economic vibrancy of the area with offices for small and medium sized businesses.
"The development will also provide great shopping alternatives and entertainment facilities for all ages including an indoor shopping street, restaurants, and executive club."
This represents a landmark initiative for Royal Group and will join a long list of prestigious construction either complete or in progress, including the development of Cambodia's first six-star resort, named Royal Park Resort and located in Siem Reap.
In building for the future, the organisation is also acutely aware of its responsibilities from a social and environmental perspective.
It believes that all individuals, corporations and other bodies need to actively be involved in the conservation of the environment and the growth and wellbeing of society, and has established its own environmental and community service policy.
With an eye on advancing a sustainable, responsible future, as well as a profitable one, Royal Group and its vast portfolio of companies look set to contribute enormously to Cambodia's development in years to come.
VIEW Royal Group BROCHURE