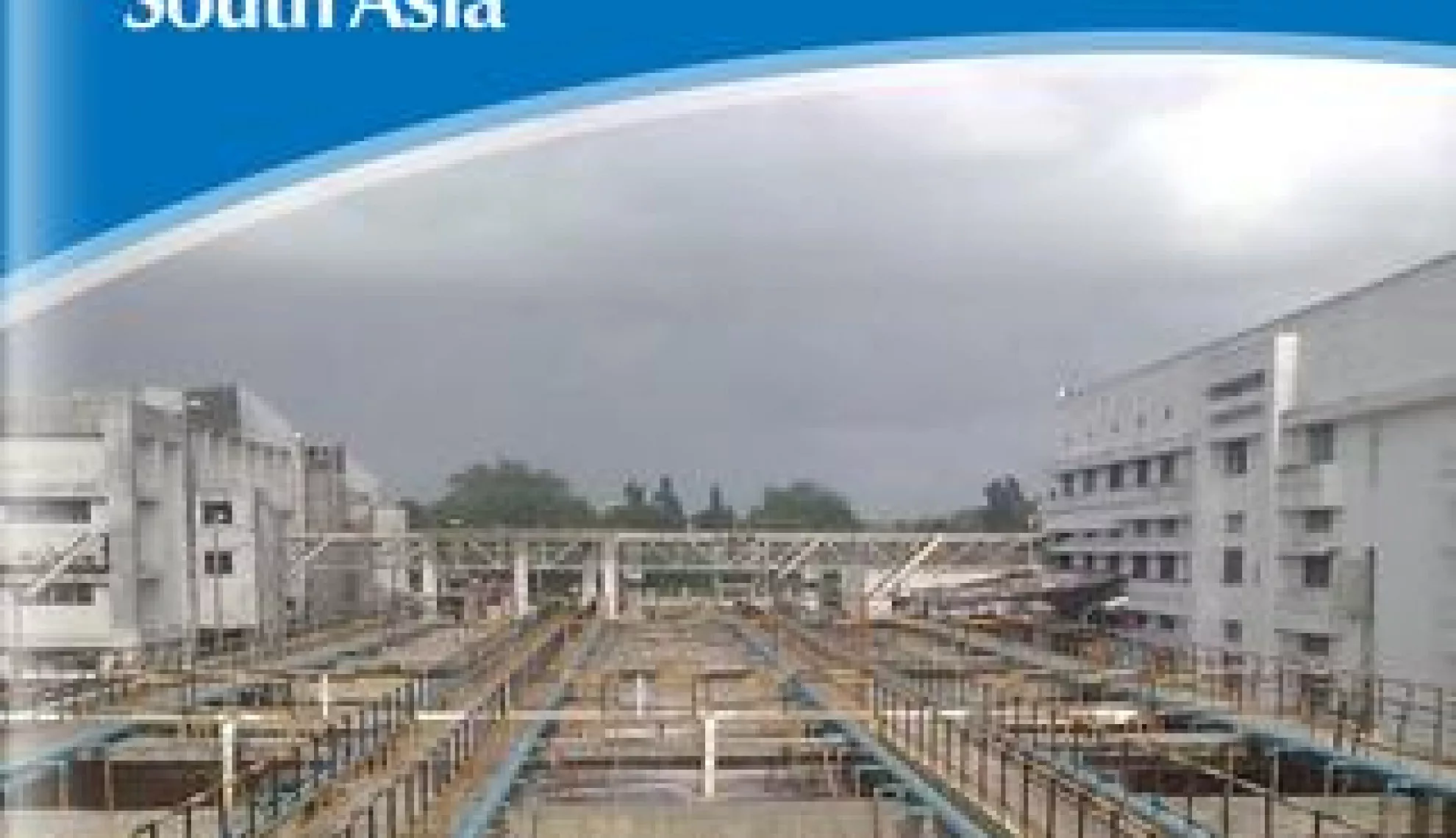 Developing Sustainable Technologies for the Future
Writer: Emily Jarvis
Project Manager: Kane Weller
Working in some of the world's fastest growing economies across South Asia, EcoTex has spent more than a decade tackling the high levels of water pollution in the textiles and tannery industry by providing sustainable solutions to wastewater management. Now in its 11th year of operation – since formation as a joint venture Company between Eco Water Singapore, a listed company on the Singapore Stock Exchange, and United Texmac Ltd, an international manufacturer of textile machinery – EcoTex has been able to apply its expertise to other commercial spheres that would benefit from proper wastewater recycling.
"The two companies came together to tackle the high level of pollution in the textiles industry, specifically the recycling of effluent wastewater through a zero-liquid discharge (ZLD) treatment process; where all wastewater is purified and recycled," recalls Ravi Shankar Vaidya, Executive Director.
"Over the years, United Texmac bought-out Eco Water's shares and EcoTex became a private Company."
Having built a solid reputation working with some of the region's biggest textile companies – comprising the likes of Bombay Rayon Fashion Ltd, Multifabs Ltd, Sadirlar Textiles, Echotex, Maxim Textiles and more – EcoTex has benefitted from organic geographic expansion; having completed projects in more than eight countries to date.
"Every business uses water, which makes each and every one an important customer for us. Moreover, regulations are constantly changing to encompass better wastewater management, resulting in huge demand from the world's governments who are putting increased pressure on businesses to comply with these high standards in water usage," he explains.
"Naturally, international buyers then want to make sure that the company they are buying from is compliant with these environmental and labour laws. This is a particularly poignant issue in Bangladesh – the second biggest exporter in the world – who just last year set a new record for export earnings as global demand for cheap clothing rapidly rises."
Complete solution
Headquartered in Singapore, with a fabrication facility of more than 25,000 square feet in Malaysia and a subsidiary Company in Bangalore – as well as further agents and partners strategically positioned across Bangladesh, Indonesia, Cambodia, Turkey, Ethiopia, Vietnam and Thailand – EcoTex is equipped to offer a turnkey environmental solution that includes competitive aftersales operation and maintenance services.
"This is a core factor that has got us to where we are today. Each project has to meet the unique requirements of the customer and the challenges presented by the area in which to build the wastewater solution," highlights Vaidya. "We see challenge as an opportunity to utilise state-of-the-art technologies that offer the best solution possible; taking into account soil conditions, space constraints, and addressing the infrastructure required dependent on the location."
With South Asia's textile industry predicted to continue on its growth path, the requirement for water – particularly in the cities and surrounding areas – is huge. Vaidya puts this in perspective: "In the textiles industry, every kilogram of fabric that is made requires more than 80 litres of water. This puts a lot of pressure on employers as on the one hand, they need to have to capacities to cope with booming business, while on the other they need to adopt a more prudent approach to staff welfare and keep everyone hydrated.
"Additionally, as the wastewater solution has no impact on a company's sales, businesses want to make sure that the wastewater solution takes up as little space as possible and is cost-conservative as the wastewater equipment will effectively be taking up space that could otherwise be allocated to increase production capacities."
This is where EcoTex's dedicated research and development (R&D) team is utilised to create a tailored solution that uses the most appropriate processes for each individual project.
"Where possible, we use our own technologies, including a wastewater sequencing batch reactor (SBR), and the manufacture of our own diffusers to transfer oxygen," the Executive Director adds.
"Our R&D is not just limited to the lab, it can also be project-orientated and help us to find ways to make assembling equipment on-site a more efficient process. Similarly, as each project is different, we work closely with our local suppliers and agents to adapt our expertise to the environment."
Leveraging the international industrial expertise and standards of its parent Company, EcoTex blends together local and global in order to retain its competitive edge.
Wastewater boom
The wastewater recycling business in not just South Asia but globally is truly booming. While this presents wide-reaching opportunities for EcoTex to unlock, the Company is making sure that it has the internal capacities to support its vision for expansion.
Having retained a significant number of its core staffing for more than 10 years – prior to the United Texmac acquisition – EcoTex has a team of highly-skilled individuals across its own technical and local support teams. Going forward, one of the challenges the Company faces is attracting young people to the job. "When facing an ageing workforce, we must find ways to attract young people to the job. It is challenging to find qualified chemists, especially for some of the more remote projects outside the cities; but we are confident that once we have the right people, they will stay with us for the long-term," comments Vaidya.
"Ultimately, it is not just about selling our product and moving on, we need to capitalise on the enormous market potential for a total service solution in wastewater recycling. By supporting the entire value chain years after a project is complete with an unrivalled aftersales support service, we can generate additional value for our customers, while having the money to reinvest in our own continuous improvement to remain competitive."
He concludes: "Water recycling is a big thing across the whole of Asia and we would like to continue growing in this sector; with the aim of managing industrial projects in four-five countries. Sticking to the cities such as Bombay, Delhi, Bangalore and Dhaka in the medium-term will enable us to secure the specialist staff needed to offer the full complement of technology and products EcoTex has to offer."
For more information, visit ecotex.com.sg.
VIEW Ecotex Pte Ltd BROCHURE