David Holt, General Manager at Merlo Coffee, discusses his company's drive to provide unrivalled coffee to the people of Queensland, Australia and further.
FRESH, PREMIUM COFFEE
Merlo Coffee began nearly three decades ago with a singular mission – freshly served coffee by people that are passionate about it.
This aim has never shifted, and the company takes care to ensure the highest quality coffee beans are used from around the world. With knowledge and friendly staff at the fore across its stores, Merlo Coffee strives to deliver exceptional service across Australia.
And sitting as the General Manager of the organisation is David Holt. His journey with the company began in October 2020 and with the COVID-19 pandemic in full flow, it was a challenge Holt embraced upon his first days in a new role.
"It feels like I've been here a lot longer than I have but in a good way," he reflects. "We've definitely been pretty busy. We have 15 of our own retail stores, plus three licensee outlets and some of these at airports and universities were hit quite hard during COVID-19.
However, our suburban company owned retail stores did perform well as it gave those that were working from home an opportunity to get out of the house.
"Our wholesale business where we sell our product and roast for other cafes is about half of our business and is performing well. Around two years ago, we started our B2C commerce side of the business, and we had good infrastructure in place coming into COVID-19. This only accelerated because of the pandemic. We were fortunate that e-commerce really picked up any shortfall from COVID-19."
Today, Merlo is a household name within Queensland. For Holt, he is clear about what sets his company apart from others in the space.
"As we start to look at other states within Australia, we really pride ourselves on delivering fresh, premium roasted coffee," he affirms. "We only source the highest quality commodity, and we only roast the highest grade of coffee. We are fresh to market and our service levels really set us apart. That is why customers come to us, it's our premium offering that differentiates us."
In one of the biggest projects Merlo Coffee has ever completed, the company has recently unveiled its state-of-the-art Brambati 360 coffee processing plant. Having taken six months to complete, 19 containers consisting of 52 individual crates were unpacked and assembled in Merlo's warehouse. Now capable of roasting up to a tonne of coffee per hour, the facility is regarded as a significant upgrade on the existing roaster in Bowen Hills. In addition, the plant is capable of more than just roasting and is instead an all-encompassing solution that creates many efficiencies across all stages of the roasting process, from the storage of green beans to the finished product.
"A big reason why we've decided to introduce this is evolution," discusses Holt. "20 years ago, we outgrew our original roasting facility and moved to one that produced around 300 kilos per hour. We see this new plant as a major improvement.
"We also needed a business continuity plan to ensure we could keep the business going if the old roaster was damaged or compromised. We made this purchase because we wanted to make a significant investment that would allow us to grow and take that next step.
Ultimately, it's a $3.5 million purchase and is the next step in our strategy."
Indeed, being proactive is an important mantra that the company lives by. A case in point was the launch of Merlo's cold brew can several months ago to diversify and expand. "It's all about innovation," explains Holt.
"To me, people are number one. People first is my mantra and I love developing high-performing teams"

David Holt, General Manager, Merlo Coffee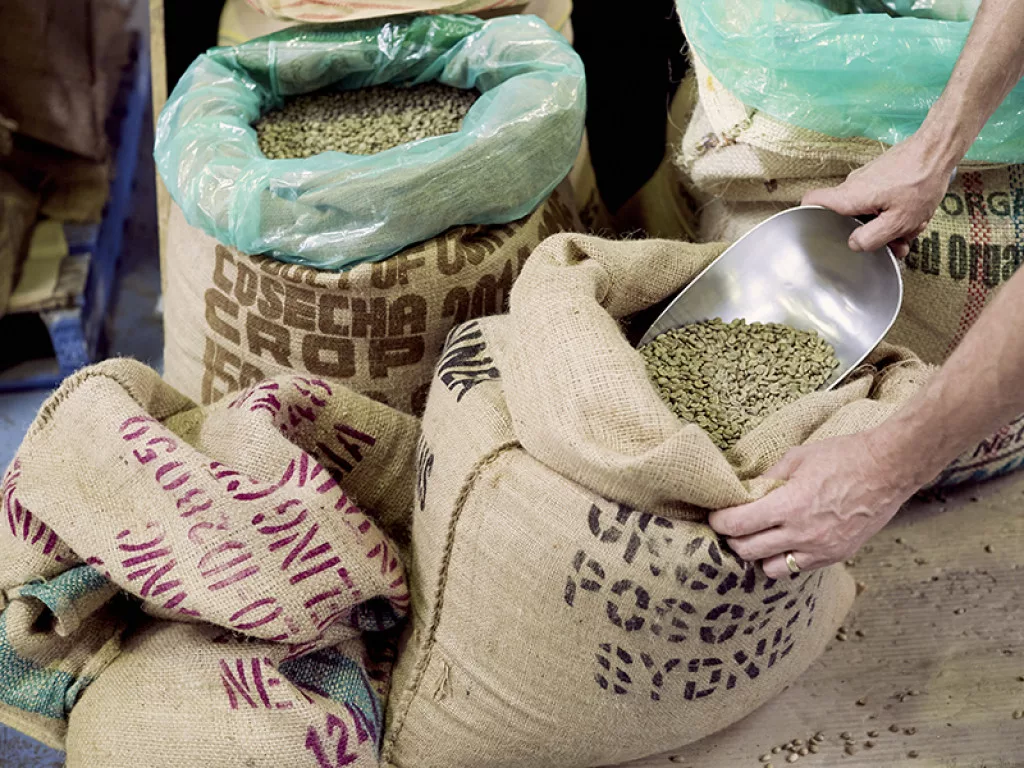 "We need to be different from our competitors and seize opportunities to open up new channels. We believe that 'ready to go' drinks are a huge growth area and as with our premium coffee offering, we're seeking to become a major player in the space and looking at new alternatives with oat milk.
"It's an exciting time in the industry and we remain keen to broaden our horizons and branch out. Through 'ready to go' drinks, we can achieve that. There's lots of potential."
Today, many companies seek to adopt a greener approach to operations in a bid to reduce the impact on the environment which has meant that offering a sustainable alternative has never been so important. As such, Merlo has introduced compostable BioCups and lids which allow customers to make a big difference through their choices. By replacing plastic cups, carbon emissions from Merlo packaging will be reduced by 25 percent and the company vows to keep 9.4 tonnes of plastic out of landfill every year.
"Sustainability is huge to us," affirms Holt. "We've invested significantly in packaging and the next step is to invest in that high-level of compostable packaging for roasted products, not just takeaway cups. In addition, at a site level, our whole facility is powered by solar panels.
"From a charity perspective, we give a lot back. We try to help the community by partnering with numerous charities and hosting events while sponsoring as much as we can."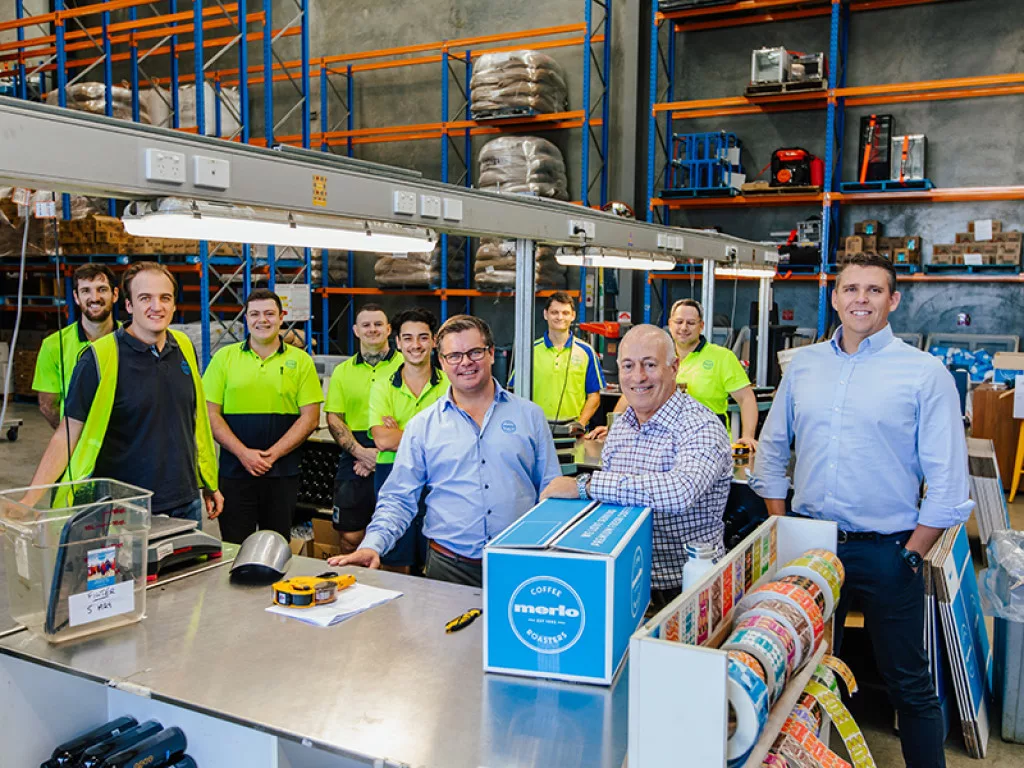 Another key pillar to Merlo's strategy is the importance of developing staff from within.
Without good employees, a business is likely to fail, and Holt recognises how valuable harnessing a positive culture is to retaining its people.
"We've got a great culture and a low staff turnover, and it's not uncommon to hear that someone from working at store level as a barista has worked their way up to a senior management position," he discusses. "Upon joining, what impressed me the most was the size of our HR department given the scale of the business. To me, people are number one.
People first is my mantra and I love developing high-performing teams. It's important to see how we can become an employer of choice in the marketplace and our people are what makes us."
Looking ahead, Merlo Coffee is targeting exponential growth. "We're going into a growth phase and our three-year strategy plan is about focusing on the younger demographic," explains Holt. "We have acquisitions down the East Coast of Australia to further enhance our roasting infrastructure to potentially get secondary branding and become a major player in Sydney.
"The one thing I've noticed while I was travelling around the world in Europe, America and into Asia is that Australia has one of the most advanced coffee cultures in the world. Of course, you get pockets elsewhere but consistently across the country, Australia exceeds in the quality and taste of our coffee. There are a lot of emerging countries in Asia that we can reach, and I see lots of opportunity in countries like Japan and Taiwan, as well as Singapore and Hong Kong where we can offer premium roasted coffee. We're targeting significant growth in that space, and we can't wait for the future."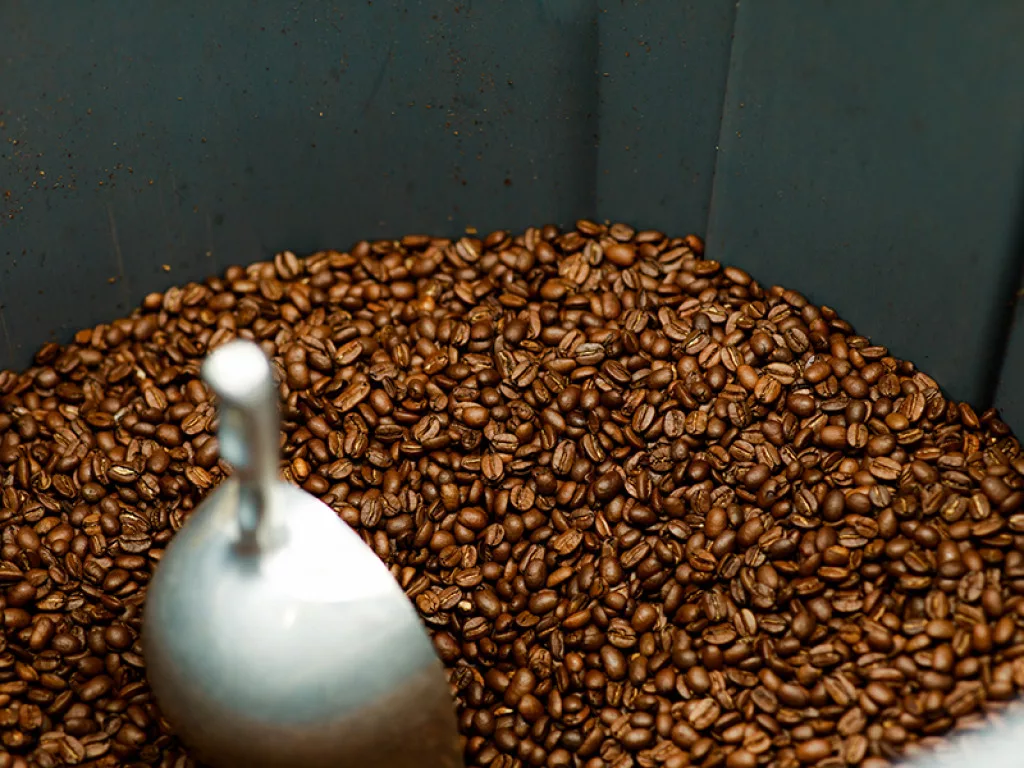 VIEW MERLO COFFEE BROCHURE