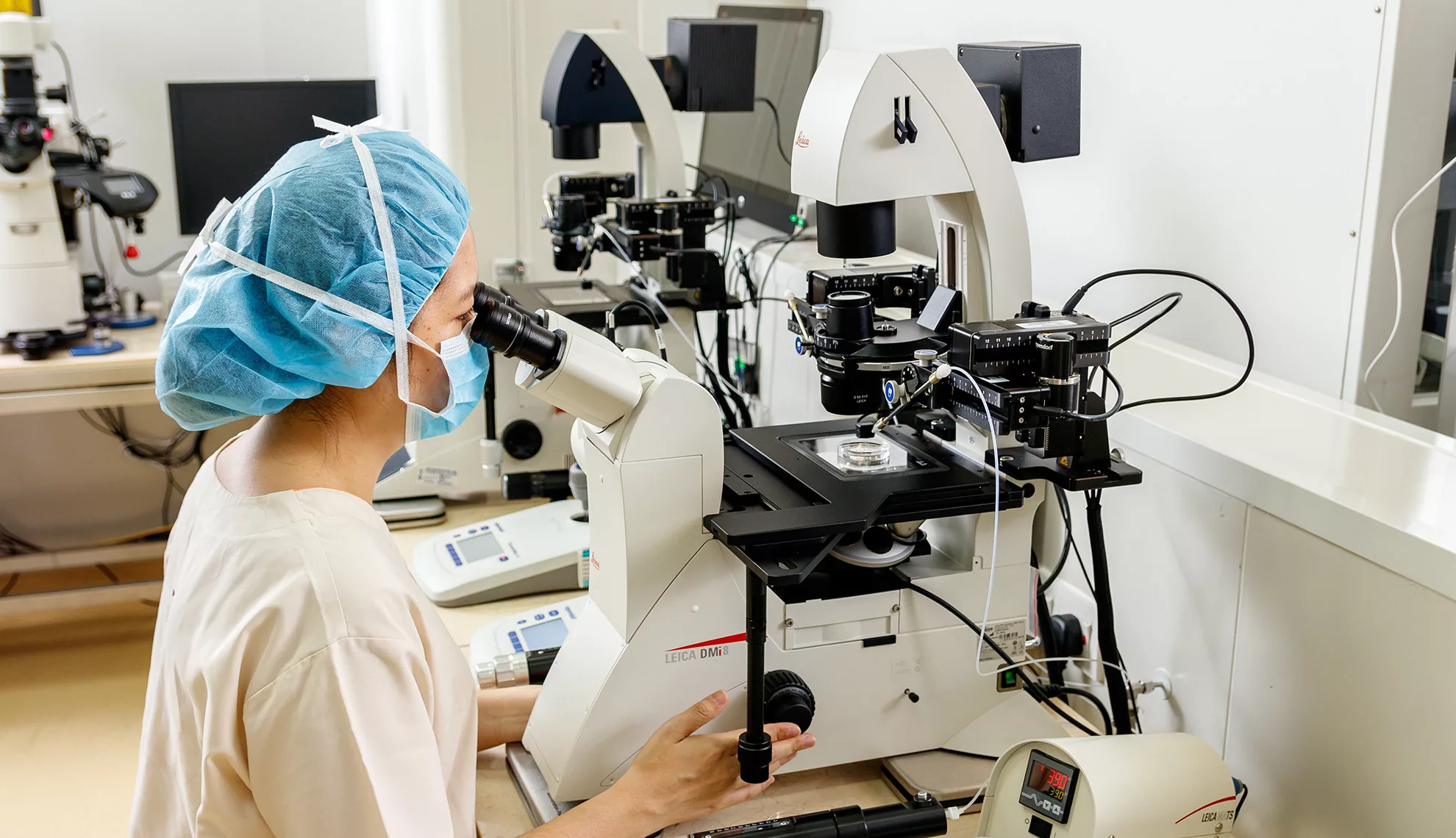 Fertility Services Reborn
Sunfert International is stepping up to fulfil the growing need for affordable treatment by expanding its network of state-of-the-art clinics across Malaysia
Writer: Tom Wadlow | Project Manager: Callam Waller

By 2026, the global demand for in-vitro fertilisation is expected to be worth $36.2 billion.
Projected to grow at a rate of 10.2 percent a year, the IVF market is being driven by numerous factors. These include the increasing incidence of infertility owing to lifestyle changes, government initiatives to provide better reimbursement policies, and efforts by industry contributors to open up access to such services.
In Malaysia, the need for affordable IVF and other fertility services is rising.
"Fertility treatment in Malaysia is largely unfunded," explains Dr Wong Pak Seng, Founder and Managing Director of fertility clinic operator Sunfert International.
"Though there are some allocations for free treatment in some government hospitals, this funding is erratic. Hence, the fertility services are predominantly in the private practice.
"There are about 40 fertility centres in Malaysia, mostly small centres scattered predominantly throughout the larger cities in the peninsular. As treatment is expensive, most couples who require treatment cannot afford it. There is a definite need for affordable fertility services in the country."
This is where his company Sunfert International comes in.
"Having worked in and visited several clinics both locally and overseas, I felt that there was a need for a patient-orientated fertility centre, offering value and good outcomes," Pak Seng continues. "We were also able to draw on the expertise of our international partners, New Zealand's Fertility Associates.
"Based on these principles, Sunfert International became the fastest growing provider in Malaysia and the largest fertility group in terms of IVF cycles in 2018."
Affordable access

This year marks the company's 10-year anniversary, a period which has seen it rise to prominence and gain a 15 percent market share. Such a position equates to around 1,500 IVF cycles performed annually across its network of centres and approximately 100 staff.
Sunfert International is headquartered in the Malaysian capital, Kuala Lumpur, which is also home to its flagship centre that attracts around a third of its patients from China and Singapore.
Further branches are located in Ipoh, Seremban and Kuching, the company offering a full range of fertility services, from the basic IUI and IVF treatment to the most advanced pre-implantation genetics and time-lapse imaging for embryo selection. These services are importantly certified by RTAC, a prestigious mark of top safety and quality compliance to an internationally accepted benchmark.
"We are innovative and patient-centred in our approach to patient management," adds Pak Seng, describing what he believes differentiates Sunfert International from other providers.
"With a strong emphasis on research and quality assurance, we are key opinion leaders in Malaysia. We have excellent infrastructure and invest in cutting-edge technology yet are affordable in our pricing."
The latter point is of particular significance. Through its low-cost IVF centre IVFkasih in Shah Alam, Sunfert International is targeting low income groups who may otherwise not be able to afford fertility treatment.
"Our IVFkasih low-cost IVF programme I would describe as very much a CSR initiative, where low resource couples are able to access world class IVF treatment at an affordable cost," Pak Seng continues.
"We enable this by clever use of low stimulation protocols focusing on better embryos to maintain the success rates comparable to standard IVF treatment."
Indeed, it is the company's ambition to expand this low-cost coverage, with plans to open another IVFkasih clinic in northern Malaysia.
Built on knowledge

Pak Seng also highlighted investment in technology and thought leadership as another key component of Sunfert International's decade-long success.
Its laboratory in Kuala Lumpur houses four IVF labs and two operating theatres, a major asset being its clean room air quality which provides the optimal environment for the growth of eggs and embryos.
"The fertility field is a rapidly developing one where cutting-edge technology continuously improves pregnancy rates," Pak Seng says. "Sunfert International has always been an early technology adopter and contributes to the knowledge and use of these technologies.
"For example, we are among the pioneers in using morphokinetic markers of embryo development for further selection of genetically normal embryos for implantation. Our research will be presented in the upcoming ESHRE 2019 in Geneva, which is the largest fertility meeting in the world.
"Also, recently we have commenced Karyomapping, which is an innovative way to select embryos free from specific genetic diseases that are present in some families such as thalassaemia or cystic fibrosis."
Other ground-breaking technology utilised includes laser assisted hatching, which helps embryos to implant in the womb linings, while the aforementioned time-lapse imaging allows Sunfert International to select embryos with the characteristics that will most likely result in a healthy pregnancy.
Looking ahead

This attention to detail and use of innovative techniques has transpired into an enviable track record, the company consistently achieving a high pregnancy rate for both fresh and frozen transfer in the last five years.
It is Pak Seng's goal to build on this, and the introduction of new clinics forms a crucial part of Sunfert International's future plans.
"We are acquiring a medium-sized fertility centre in Kuala Lumpur and will focus on moulding it to be a progressive Muslim IVF centre," he says. "We hope to be able to capture the growing Muslim market both in Malaysia and the Middle East, where there is a demand for advanced IVF in a Shariah-compliant environment."
The firm is also expanding Sunfert Genetics, its wholly owned subsidiary focusing on genetic screening of pre-implantation embryos. This division will be moving to a larger facility at the end of this year to cater for its growth.
"As for outside Malaysia, we are planning to have a representative office in both China and Indonesia to cater for medical tourists," adds Pak Seng, who concludes by taking the opportunity to praise his expert team of staff who will be critical in ensuring these expansion plans are realised.
"We focus on employing passionate and driven individuals who are willing to learn and develop in our company. Our priority at the moment is to focus on our staff development and wellbeing, something we called Sunfert 2.0.
"We are also celebrating our 10-year anniversary this year with both public and scientific symposia scheduled for the last quarter. It is certainly a time for optimism at Sunfert International."
VIEW Sunfert International BROCHURE