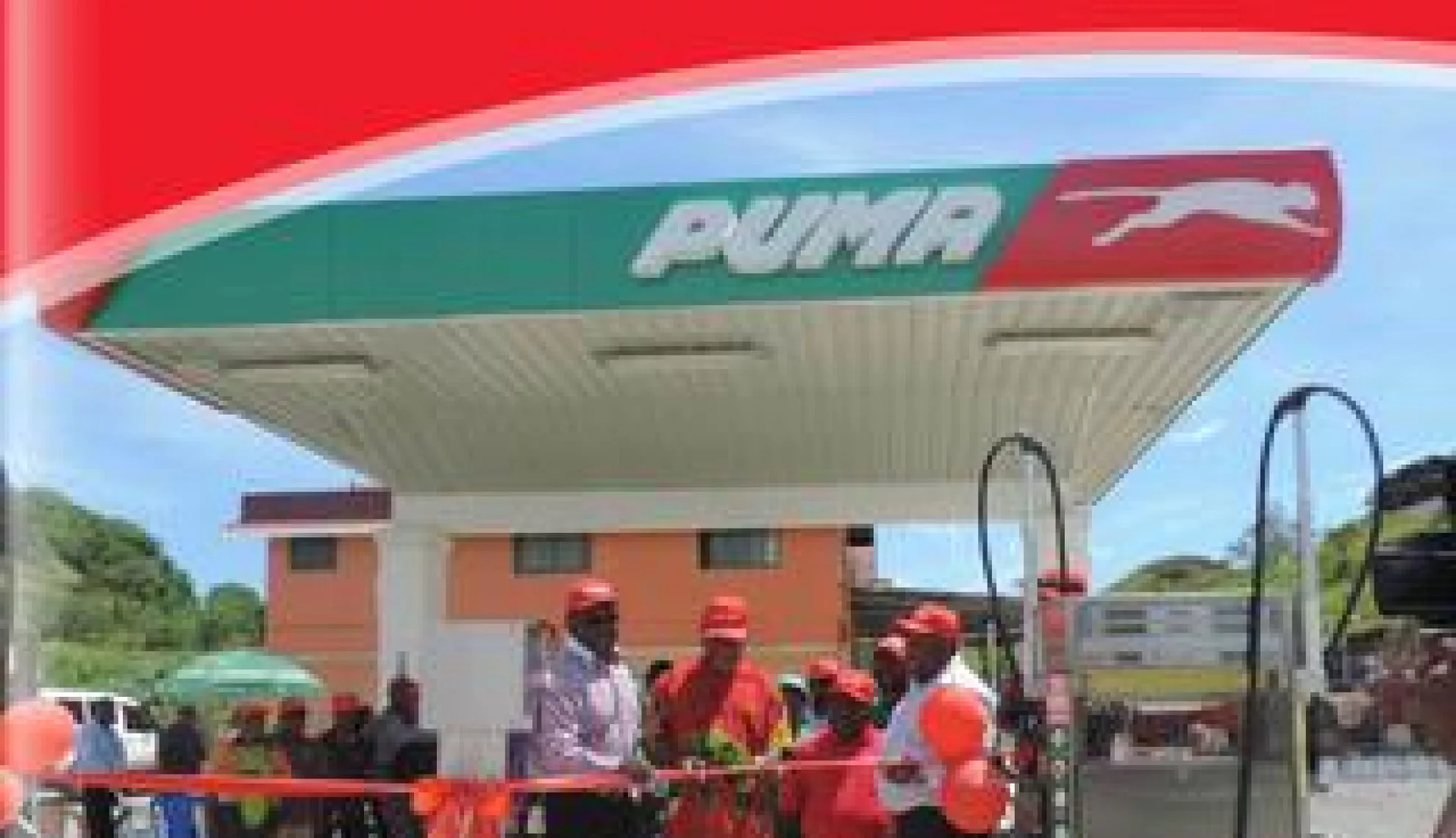 Papua New Guinea encapsulates Puma Energy's global strategy, focused on rapid organic growth in high potential energy markets
Writer: Jonathan Dyble
Project Manager: Josh Hyland
Puma Energy has firmly planted its stamp on the global energy industry in the century since its inception. Founded in 1920, it is now considered to be one of the world's largest mid-stream/downstream oil & gas companies with more than 8,300 employees manning its operations that span a total 49 countries.
With a strategy focused on high potential markets, Papua New Guinea (PNG) is one country that encapsulates the Company's dynamic approach as it looks to take advantage of new opportunities and secure rapid growth. Equally, Puma Energy pays back to the local community with its emphasis on socioeconomic development initiatives.
Puma Energy entered PNG in 2014 after it purchased InterOil's refining, logistics and marketing businesses. According to Jim Collings, Director of Puma Energy PNG, the Company hasn't looked back since, establishing itself as the largest entity in downstream petroleum distribution throughout the country.
"This business was attractive to us because we believe the economy of PNG is poised for further significant expansion and the underlying assets and operations of the business have significant strategic value," he says.
Napa Napa Refinery
One of the most significant components of Puma Energy's PNG business is its Napa Napa Refinery, a facility located adjacent to Port Moresby that refines up to 32,500 barrels of oil per day. Since acquiring the production plant in 2014, Puma Energy has invested heavily in the refinery, raising the bar within the local market.
There is significant potential for further investment with identified opportunities for large capital projects. These include creating 99,000 square metres more land, adding more storage and alternate use import/export facilities for mining and industrial users, whilst simultaneously increasing the refineries current production capacity to 42,000 barrels per day – a prospect that will undoubtedly benefit the whole economic system.
"Oil prices have a major impact on not only the cost of fuel for the end consumer but also the foreign exchange impost for the country," Collings explains.
"We have worked with government and local crude suppliers to minimise the impact of this. Right now with the capacity of the refinery, there is little need for imported finished products to be purchased, which are at a higher cost than crude to be processed through the refinery. As the country goes through its next expansion phase, the increase in refinery capacity will allow us to keep pace with market requirements for many years to come. Simple things like this can have a major benefit across the country in end user cost as well as energy self-sustainability.
"Puma Energy has invested heavily in our refinery, terminal and shipping assets to help streamline the supply chain. We see there are still further opportunities including reviewing the refuelling network for aviation. By simplifying this we can have a positive impact on the cost of fuel for the aviation sector which is critical in connecting our people, our nation."
Diversification
Alongside the Napa Napa Refinery, Puma Energy manages 23 terminals and depots, operates two coastal fuel vessels, and manages 80 fully or partially branded service stations throughout PNG, providing an unrivalled range of services across the regional market.
Further, having additionally launched Puma Gas, Puma Lubricants and Puma Bitumen in the four years since it has been situated in PNG, the Company now provides jet fuel, zoom fuel, lubricants, LPG, fuel oil and bitumen, alongside diesel and unleaded petrol (ULP), catering to a wider range of consumer and commercial needs throughout the country.
"In addition to the traditional wholesale, B2B and retail segments, we also provide into plane refuelling services, marine bunkering, drum products, and more," Collings explains.
"This focus on being a highly diversified company allows us to develop integrated supply chain assets in growing markets, particularly in regions where projected demand for oil is high, creating strategic networks across the world through acquisitions and organic growth."
"Our structure ensures we are in touch with our customers' needs; our growing global network ensures we are where they need us to be."
With Puma Gas, the Company has again looked to how it can contribute to the broader economic advancement of PNG. Creating SME business opportunities is a strategic PNG Government plank and helps to grow the economic base, expertise and future for communities in which they are set up.
As a result, Puma Energy has actively set up its LPG business model in line with this. Having established 300 resellers in its first year, the target is to double this by the year's end. A combination of distributor and direct sales model has been embraced for the lubricants business to support the variety of customer needs in this segment. The growth of the lubricants business is expected to grow on a similarly rapid trajectory to the LPG business, further bolstering its current position.
Improvement through investment
Puma Energy's philosophy of diversification is driven by its continual commitment to investment – something that the company actively pursues and takes pride in, as reflected with its focus on opportunities to expand the Napa Napa Refinery.
An example of where this focus has brought value to the business and the country is a major project at the refinery that will regenerate its Crude Reforming Unit that produces ULP for its customers.
"Through our technical capability, the local team have brought this unit back into production and we are able to supply the whole country's requirement for ULP," Collings reveals. "This is another key element of the energy sustainability path for PNG. The project was delivered without safety incident, on time and to budget and was a great achievement for our team at the refinery."
The Alotau terminal is another of Puma Energy's long-term investment projects, with the firm renovating the existing facility to create a state-of-the-art hub that will readily service a significant proportion of the country's southern customers.
Collings continues: "Our philosophy of continuous investment and improvement of our assets is heavily demonstrated in the planned 2019 turnaround for the refinery. This allows us to upgrade and service critical equipment while we will also take the opportunity to invest in a debottlenecking project that will increase the capacity of the refinery to be able to deliver more product for the local market as it grows."
Driving innovation
This ever-improving mentality is what cuts Puma Energy above the rest, and whilst a significant amount of its profit is earmarked for facilities upgrades, the Company also invests heavily in new technologies, pioneering innovation within the oil & gas sector.
A recent example of this includes the firm's launch of radio-frequency identification mechanics. This monitoring technology utilises digitally encoded chips to provide greater insights and visibility, used by Puma Energy to allow its customers to better monitor fuel usage and reduce wastage levels.
Alongside this, Puma Energy recently began to make use of loading arm technology during its wharf upgrades. This enhances both safety and productivity, whilst concurrently supporting potential future shipping investments, i.e. giving the firm the option of utilising Suezmax size vessels – cargo ships with a capacity of between 120,000-200,000 DWT.
"As we enter new markets or acquire new businesses, we put in place better systems, better infrastructure, better technologies and better processes – everything from delivery logistics to point of sale equipment," Collings says, highlighted by its efforts across PNG.
Partner power
Key to Puma Energy PNG's success is its work with established partners.
The Company is looking to transform its procurement function, moving away from traditional supplier relationships and instead looking to build new relationships on a strategic partnership model where possible. This involves working closely with both international and local partners, as Collings explains.
"Logistics and distribution is a big part of our business and one of the areas in our geographically diverse and challenging country. It has been important that we have been able to work with our transport partners to lift industry standards and develop local capability," he says.
"The partners we have so far been lucky enough to work with have had similar philosophies. Whether it be international players like East West Transport (part of the Steamships group), or local players like IPI, Kutubu, Pagini or Native, we all have the same driver – continuous improvement, developing local talent and ensuring we apply international best practise in our country so everyone benefits.
"Over recent times we have worked very closely with the strategic government agencies such as NMSA (local marine agency), PNG Ports, Dept of Petroleum and CEPA along with local service providers such as PacTow to ensure the environmental safety our beautiful harbours. This has included coordination of vital emergency response equipment and also cooperation on emergency response exercises."
Such partnerships are fundamental in Puma Energy's success and throughout its structure, from working with waste water management specialist MACSEP, to signing beneficial primary supply and governmental agreements.
A focus on local
Similarly, to Puma Energy's emphasis on working with local companies, the same principles are applied to the local population.
A survey conducted by Deloitte and the United Nations Development Programme (UNDP) last year found that 83 percent of companies within PNG viewed local skills shortages as a major barrier inhibiting growth.
Recognising the potential restrictions that this could have on long term growth across the country, Puma Energy takes an active role in helping to bolster the internal labour market through its local-first attitude throughout its PNG operations.
"We look to use as much local content as we can in projects and tend to only look outside the country when we cannot source technical capacity or components in the local market," Collings explains.
"Where we have been forced to bring companies in from overseas, we ensure they utilise local companies and staff as part of their projects. This allows us to push for development of technical capabilities within the country for the future. This push since we have arrived has meant, as of today, close to 80 percent of our capital expenditure is kina based."
This ethos is reflected within the changing composition of Puma Energy PNG's workforce. Where local employment levels previously sat at 80 percent prior to Puma Energy taking over in July 2014, this has since risen to more than 93 percent.
This includes an increase in the appointment of local employees into a range of supervisory and leadership roles at the Company, providing greater opportunity for internal progression.
Training and social development opportunities
Whether local or international, all of Puma Energy's employees are given the opportunity to grow their personal and professional skill sets through its internal educational initiatives.
"We're currently running the trade skills apprenticeship scheme developed in conjunction with and certified by the labour department that kicked this off last year. Currently, there are almost 50 employees enrolled on the scheme," reveals Collings.
"Alongside this, we're hosting the management discovery programme to support the development of supervisory and business skills, with our third group currently going through this programme. In addition, we've taken on graduates of the Kumul Petroleum Academy – a government initiative technical institute targeted at better meeting the energy industry skills requirements."
According to the Deloitte, UNDP report, more than 40 percent of the population in PNG is under 15 – a statistic that offers the potential of more than three million people joining the national workforce within the next 20 years.
Recognising this as a relatively untapped resource base, Puma Energy PNG is willingly helping to educate and train those that are interested in beginning their careers.
"We firmly believe the diversity of nationalities, cultures and experience across our team is a great strength for Puma Energy – we train our people well and we trust them to excel."
Furthermore, the company launched its own private housing deposit support scheme two years ago, helping its staff to get on to the regional housing market.
This focus on "help up" rather than "hand out" self-sustainability thinking is carried into Puma Energy's corporate social responsibility strategic pillars aimed at road safety, environment & conservation, education, license to trade and emergency first response.
As PNG grows, support to improve each of these areas is critical and Puma Energy is investing resources in all. Whether it be the Books bilong Pikini (Books for Children) reading skills initiative, health education through support for the YWAM medical ships, or the campaign on road safety, the motivation is the same – delivering self-sustaining support initiatives that have the capacity to grow in positive influence.
Sustainability is the future
Moving forward, Puma Energy hopes to continue with its trend of bolstering PNG's national energy infrastructure and labour market.
As explained by Collings, this will fundamentally lead to the creation a sustainable energy market across the country, with highly skilled local workers and sufficient infrastructure networks.
"We are the major investor in critical supply chain infrastructure to ensure the country keeps moving. Through this and the refinery we play a key role in the energy sustainability for the country. Our emphasis on SME development ensures this business sector will continue to grow as a key to empowering the people of this nation," he concludes.
"We will be seen as partnering with local entities and delivering a special part of the energy sustainability strategy for PNG – using local crude through a local refinery to feed the energy needs of the nation – a totally self-sustained energy supply chain."
VIEW Puma Energy Papua New Guinea BROCHURE