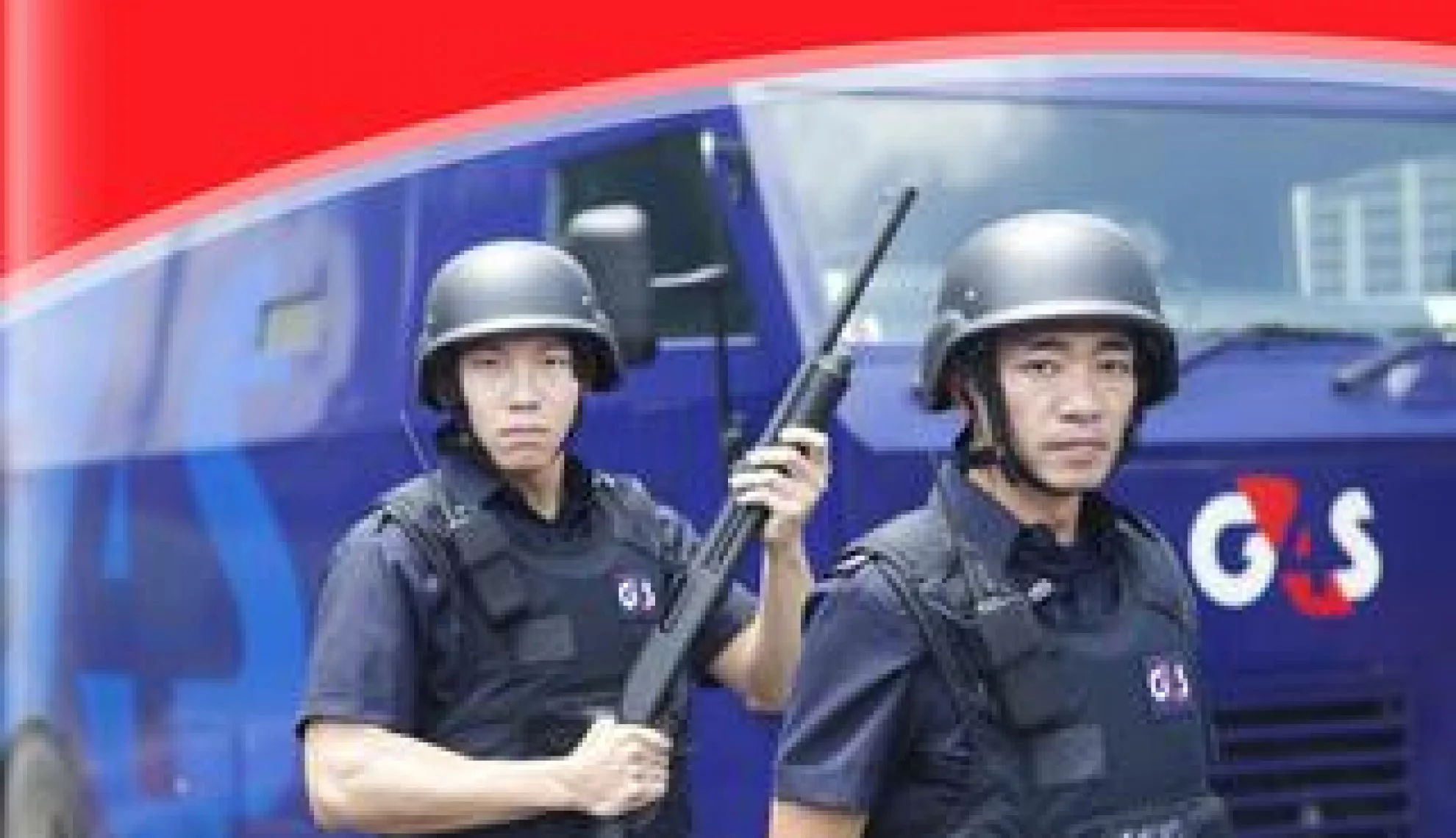 Commitment to Quality

Writer:Matthew Staff
Project Manager:Tom Cullum
As the world leader in integrated security, G4S could be forgiven for complacency or consolidation, but is driving forward its global strategy of expansion, innovation and local enrichment; an ethos that is having tangible benefits in Hong Kong 50 years after its inception in the country.
Specialising in the delivery of security and related services to customers across six continents, the household name may be headquartered in the UK following the merger of Group 4 Falck and Securicor in 2004, but has thrived off the back of a dedication to being local in each operating region.
As a consequence, G4S now boasts a presence in more than 100 countries, employs more than 610,000 people around the world, and achieved a turnover of £6.9 billion in 2015.
The benefits for each isolated country, therefore, are clear for all to see, but the refinement and tailoring of these services and solutions under the G4S portfolio ensures a trust, brand loyalty and employer-of-choice status unparalleled by the majority of competitors.
"We have been established in Hong Kong for more than 50 years and provide the local community with integrated total secure solutions; spanning cash solutions, secure solutions, security systems and facility management solutions," affirms the Company's Managing Director for Greater China, Chris Wright. "The former incorporates cash management solutions such as ATM management, cash logistics, cash processing and retail cash management, as well as secure courier services, secure storage, high value vaulting, and secure data storage and retrieval.
"Meanwhile, our secure solutions arm caters for security guard services, Gurkha security services, close protection, x-ray screening, store detection services, armed guards, dog handling, event security, key-holding and alarm response, cross border vehicle escorts, and night patrol."
Technological innovations
Completing the portfolio is a host of access controls, CCTV services and security products under its security systems segment, and a turnkey range of facility services and property management options under its facility management solutions strand.
Combined, this unrivalled assortment represents a journey and evolution of a Company that, in Hong Kong specifically, has embraced the best of its predecessors – namely, its emergence from Jardine Group to Group 4 Falck and Securicor PLC, to G4S – and the most exciting of contemporary innovations.
Among the latter is a plethora of new technologies, administrative enhancements and newly unveiled solutions to ensure that G4S remains ahead of the industry curve, both within its own confines, and among the final offering for its clients.
"G4S has invested in a number of technological innovations that draw on expertise gained from its international operations and has tailored those to fit the market in the Greater China area and Asia-Pacific," Wright states. "An example of this is the Cash 360 product and service offering, which allows retail clients to significantly reduce the cost of cash processing whilst also allowing banks to reduce queuing time in branches."
Continuing along the '360' theme, G4S' Secure360 service has also made waves in the industry of late, as a mobile application for manned security service to capture, monitor and measure real-time information.
Wright continues: "To G4S, Secure360 is a product differentiator. It brings transparency, SLA monitoring and an efficiency improvement tool. At the same time, it creates value for our customers through online exception monitoring and reporting, instant communication, photographic evidence of incidents and inspections, and advanced preventative data analytics that leads to improved security of the customer's premises."
Deployed across the region, the technological complexity of the product allows for continued upgrades and enhancements mapped out for the coming quarters, making the solution indicative of G4S' overall philosophy in regards to product flexibility and long-term planning.
A state-of-the-art facility at its Hong Kong headquarters in Lai Chi Kok facilitates these continuous improvements and operational excellence, primarily through ongoing investments there too; most recently epitomised by a next generation cash-in-transit vehicle which makes extensive use of ballistic fibre and biometric identification to reduce vehicle axle weight.
This addresses fuel consumption and environmental policy which holds true throughout the organisation, as seen via its recent adoption of Euro V diesel emissions standards in its armoured fleet replacement programme.
"Whilst containing a standard Mercedes Sprinter chassis on the outside, the interior design incorporates high-tech security and a vehicle management system especially designed by G4S," Wright details. "On 2 September, 2015 the first model became operational after many months of research and development testing.
"Our fleet replacement programme, which will continue throughout the remainder of 2016 and 2017, is part of our investment into environmentally friendly vehicles, better and safer working conditions for our staff, and improved protection of our customers' assets."
A commitment to quality
Compounding its market-leading status and wider influence on the industry in Hong Kong is G4S' status as a member of the Hong Kong Security Association, Asia Cash Management Association, ASIS International Hong Kong Chapter, International Professional Security Association, ATM Industry Association, European Security Transport Association, and the Overseas Security Advisory Council.
Inevitably, this sector prowess and experience translates to its role as an employer of choice as well as a contractor of choice; a responsibility lived up to via a considered approach to recruitment, training and retention.
"With a limited labour market in Hong Kong, our hiring team is reaching out to all possible front-line populations by engaging the Labour Department, vocational schools, NGOs, security organisations via recruitment events, advertisement, career talks, and job exhibitions etc," Wright explains. "Designated hiring team members work closely with the respective business units in manpower planning, sourcing and deployment, and have specific recruitment strategies targeted to different demographics, educational and social spectrums in the front-line pool.
"Our investment in Training includes fundamental QAS security training courses and a variety of courses to suit the needs of our business units and the customers. Internally, competency-based training empowers and equips staff to deliver their tasks effectively and efficiently, and is helping them to progress in the Company.
"Finally, to aid in retention, G4S HQ conducts an Employee Engagement Survey every two years; measuring staff satisfaction across barometers of Fairness, Career Path, Encouragement, Staff Caring, Better Environment, and Benefits. Local management then reviews the results and implements the post-survey action plans to improve staff retention as an ongoing process."
Having such a refined process in place not only adheres to the Group's overall commitment to local enrichment, but to what Wright describes as G4S' main differentiator; "a commitment to quality".
"We stand behind our service and recruit the best," he concludes. "This, in turn, helps us prepare for the future, and in three years time we expect to see an increasing convergence of hardware and technology in our cash and manned security services.
"This will take the form of Cash 360 increasingly being deployed to reduce costs for our cash service customers, whilst Secure360 is deployed to reduce risk and streamline trend analysis for our manned security customers. Finally, our electronic security business will see an increasing involvement with large Government projects and leveraging the capabilities of the Internet of Things."
VIEW G4S HONG KONG BROCHURE