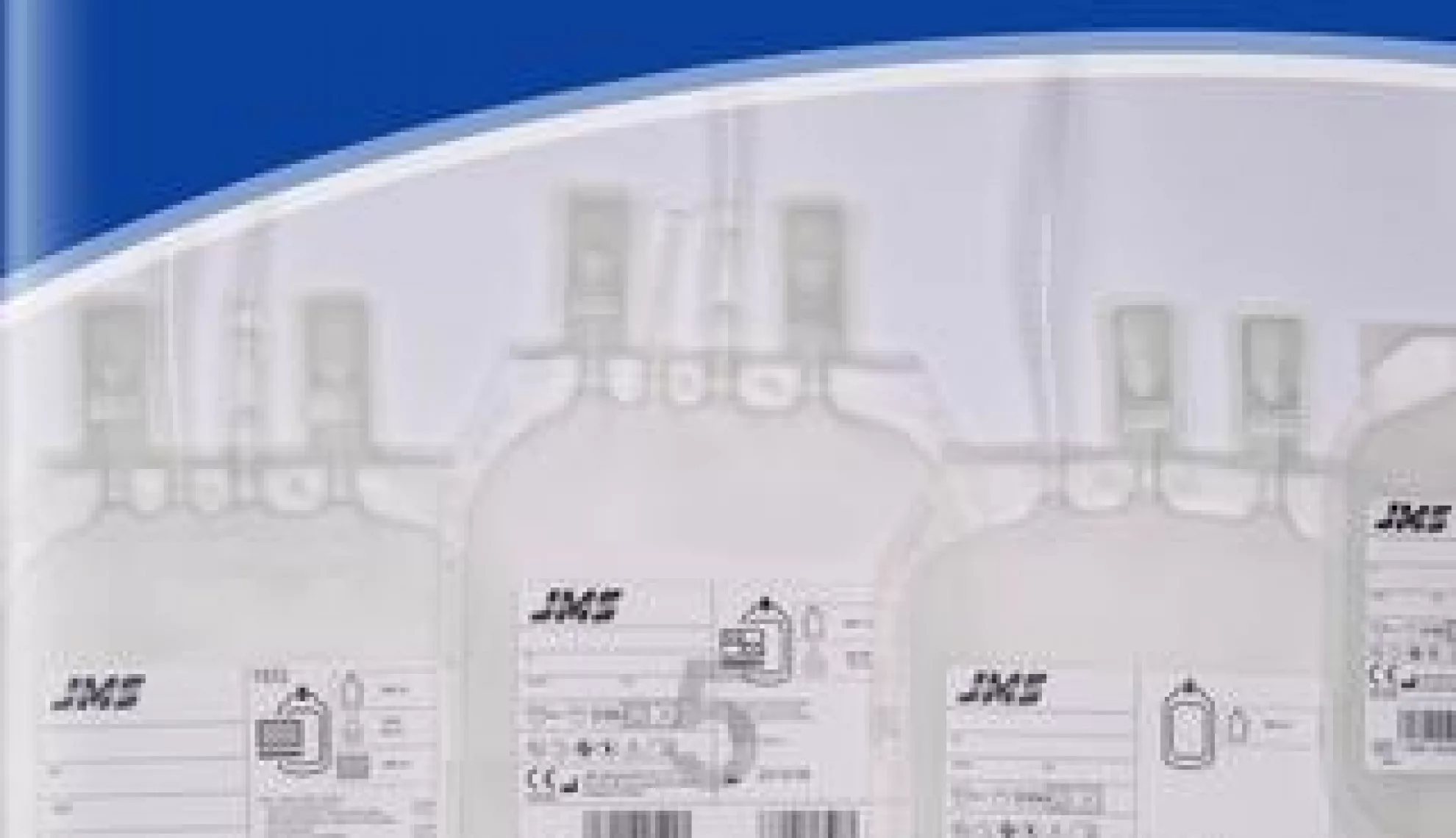 JMS Singapore has merged intrinsic Japanese values of lean manufacturing and technology-based progression to evolve a healthcare industry that calls for care and consideration
Writer: Matthew Staff
Project Manager: Callam Waller
Evolving under different guises and stewardship since its genesis in 1965 the JMS Singapore Pte Ltd that exists today continues to thrive as a pivotal bridge across the country's healthcare landscape.
Helping Singapore mature into a first world healthcare domain, JMS' acumen across areas of medical understanding and technological innovation has led to similarly reputed significance in the wider Asian market.
"JMS Singapore was eventually established with its current manufacturing plant, manufacturing solely for Japan initially; transferring technology and a high-quality work culture to Singapore to enable JMS Singapore to likewise manufacture to first world standards," recalls and introduces Sales and Marketing Director, Samuel Soh. "Eventually, blood bag manufacturing was transferred to Singapore, the mainstay of manufacturing in JMS Singapore.
"Over the course of transfers, JMS Singapore eventually obtained from our parent company, JMS Japan, competencies in production, engineering and product development, quality control and assurance, and sales; firming up the foundations which allowed us to penetrate global markets."
In 1994, JMS Batam was established as a full subsidiary of the Company and by then, it was clear that a global acceptance of the JMS brand was formulating, and international demand was rising.
"JMS then moved a whole range of medical device manufacturing operations to JMS Batam, and with an established product development team, the business modified and improved these products according to the requirements of the respective International markets," Soh adds.
In the present day, such progression has culminated in three main business units across blood management, haemodialysis and general hospital products; leveraging a never-ending research & development function that ensures continuous improvement across each strand. Small nuances and innovations are the order of the day, as epitomised by its ultra-sharp, high-quality venepuncture needles, and equally market-leading medical plastics.
"The common perception is that products like these are such standard and commoditised technologies that there is little differentiation between manufacturers. Long-time users of these medical disposables, on the other hand, will have much to say about that," Soh explains. "A healthy blood donor who is getting 16G venepunctures would find their 100th venepuncture as uncomfortable as his or her first. But using JMS needles significantly reduces the amount of pain experienced by these donors; while, concurrently, the plastic formulation used for our tubes and bags have been improved over and over again to give medical staff ease of handling through developing high levels of kink resistance and tube firmness."
Additional product suites have been evolved in each business unit, to better suit customers' comprehensive array of needs.
Soh sums up: "JMS Singapore is a globally-oriented, fully-integrated, world-class manufacturing plant, providing state-of-the-art healthcare products. A key strength of our setup is the ability to provide a range of customisable devices pertaining to the needs of our users. We listen attentively to the voices of our customers, observe their use of the product and subsequently develop a comprehensive range of products that are able to serve unique requirements."
Changing business environments
JMS Singapore has been able to replicate the wider JMS Group's strong reputation for productivity over the years, focusing especially on areas of operational excellence and manufacturing efficiencies. Initiating with the use of a lean, Kaizen-based 'Best Production System', the Company's ability to enhance material flow and reduce operating costs results in consistency and sustainability that are synonymous with Japanese engineering principles.
"As such, JMS Singapore handles changing business environments with an adaptiveness built upon these values and has implemented improvement activities over the years in areas such as lean control, continuous research and development to improve product specifications and production processes; while training and retraining staff to emphasise the importance of these values."
In an industry that is already moving towards automation, especially in Singapore, the Company is ahead of the curve and reacting accordingly; all the while placing patients' health as a top priority. The commitment to quality was instilled since the inception of JMS Singapore, becoming ISO 9000 accredited in the early days before it became important across global markets. And likewise today, JMS maintains the latest standards of ISO compliance with EN ISO13485:2016.
"Building on these foundational beliefs, JMS has moved forward with engineering safety designs or features in our devices to prevent accidental injuries to patients and healthcare workers," Soh continues. "The 'safety' concept was made available in all our core products such as arterial venous fistula needles, blood bags, nutritional systems, and in new products like safety connectors and drug mixing devices."
Currently, JMS Singapore is exploring new biological compatible materials for its product lines, taking into account stringent chemical, biological, mechanical and physical tests that all new unveilings must go through. Consequently, the Company has formulated multiple proprietary materials that facilitate biocompatible and manufacturable medical devices.
"Going forward, we continue to seek new innovations in medical materials that will enable us to offer greater value to the industry," Soh enthuses.
Health & safety
And while its portfolio increases, so too does JMS' footprint. The establishment of JMS Healthcare Philippines in 2012 will be complemented by JMS Healthcare Thailand in 2018, contributing fresh production lines, capacities, technologies, innovations, practices, and modernity.
These plants, and simultaneous ventures alongside manufacturing partners, also facilitate easier access into numerous Asian markets, such as Indonesia, Philippines and Thailand where JMS will have direct contact with end users, understanding their needs and answering their requirements.
Proactive expansion also lends to foreseeing industry trends ahead of time, as is being seen through developments in robotics, remote monitoring, analytics and the rise of occupational health.
"Occupational health & safety has become a huge topic of importance considering the risks faced by healthcare workers when dealing with diseases, infections and contamination," Soh affirms. "The long-term experience of each healthcare worker is highly valuable and the last thing a medical institution would want is to lose these people to health risks, resignations and even worse, diseases caught fr patients due to cross-infection.
"On this front, JMS Singapore has been developing a whole range of safety innovations that can sheath needles immediately upon withdrawal from the patient, protecting all personnel from possible needle prick injuries. Our parent company also owns a range of closed-system products which allow drugs to be mixed or infused without getting exposed to the air. These products (such as NeoShield, a closed-system drug transfer device) would greatly reduce the poisoning risk faced by healthcare workers, and we are assessing how we can bring these innovations to other markets, prioritising the health & safety of healthcare workers in the midst of their work."
Maintaining high standards
While the final, and most pressing trend addresses the aforementioned veering towards automation, this doesn't make JMS' approach to personnel enrichment any less considered.
Soh notes: "Our approach to human resources employs a mix of training in best practices to equip and retain employees. JMS Singapore employs an active workforce of more than 600 dedicated and skilled employees, and more than 2,500 employees in our subsidiary plant in Batam. We hire a diversified workforce of both local and others from the region, bolstered by functional experts from our parent company in Japan."
To make the most of human resources, JMS has invested efforts to design optimal processes and technologies to enable all employees to discharge their job functions competently. The Company believes that technology or talent alone will not enable innovation and growth. Instead, it is the harmonious combination of both factors which allows the Company to continuously improve, each side of the fence set up to harness the advantages of the other. As a result, strong levels of employee retention are achieved, and staff fulfilment is prevalent across each plant.
Being an employer, provider, and partner of choice is then compounded by an attribute that no competitor can contend with: longevity.
"Having a brand that is as old as JMS Singapore gives the Company a lot of goodwill to work with," Soh says. "It is not a decade of reliability that we are building upon when we reach out to customers, but more than half a century of it. Our longstanding brand reputation and product performance has created a brand image of high quality and reliability, and it is on these values that we continue to build our business."
Inevitably, this provides a perfect platform from which to build in the future, in an industry where stagnancy is not an option.
Soh concludes: "Across emerging markets in Asia, there has been a drive towards universal healthcare. That is a good start for the challenges in serving the healthcare needs of the region, but a large part of healthcare productivity is to prevent recurrent diseases, increase speed of recovery and protect hospital staff and other patients from unnecessarily contracting diseases. On these fronts, JMS aspires to be a part of this healthcare restructuring, emphasising the importance of good quality medical products and therefore an advancement of the quality of healthcare across Asia.
"To that end, we will remain stalwarts of our values, maintaining high standards of product integrity and enabling patients to access reliable and safe healthcare products."
VIEW JMS Singapore Pte Ltd BROCHURE