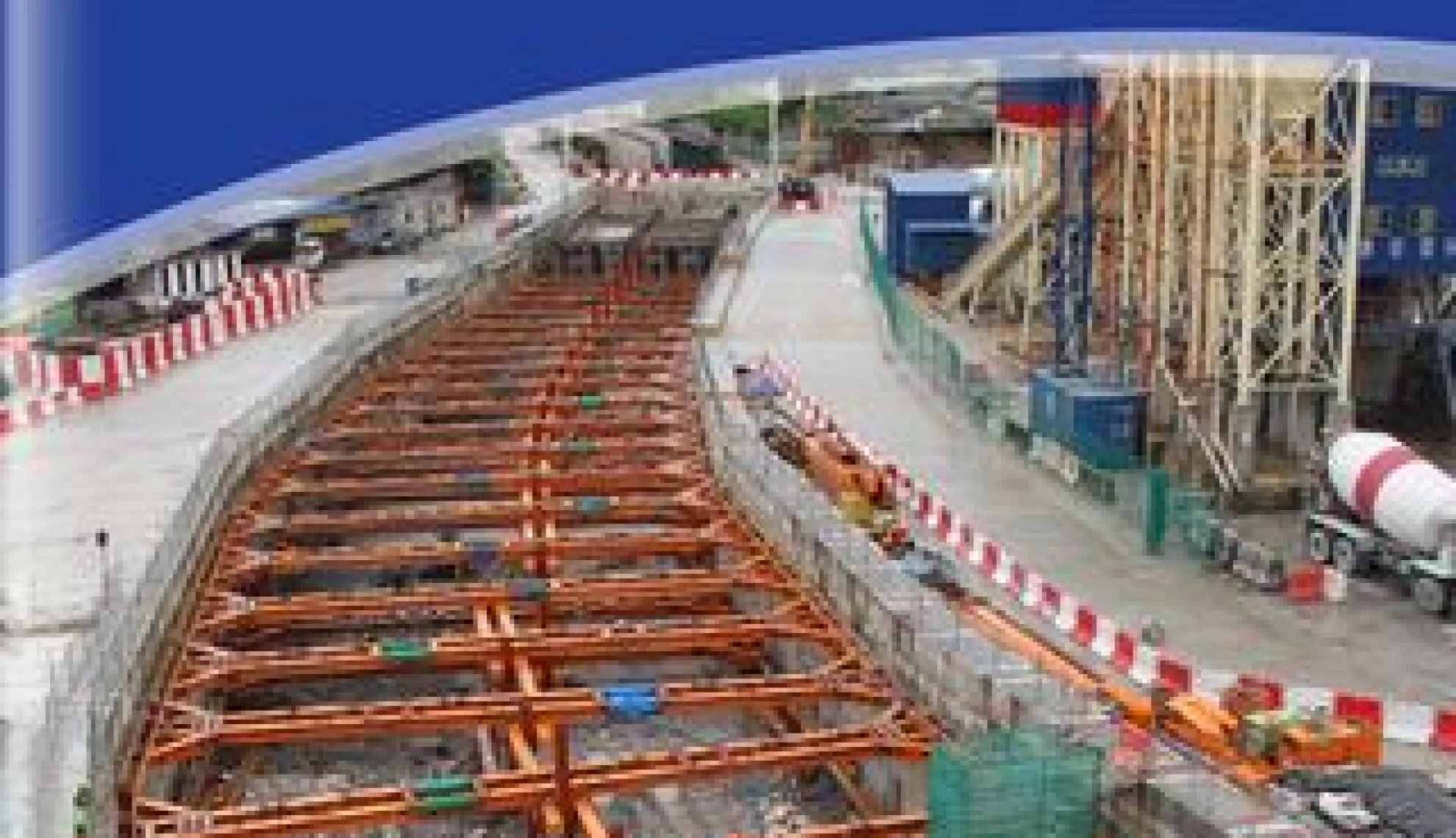 G&P Professionals provides exceptional engineering consultancy services, working on its ever-expanding portfolio to aid a wide spectrum of sectors within the industry
Writer: Phoebe Calver
Project Manager: Tom Cullum
G&P Professionals has been providing value-added engineering consultancy services to its clients ever since its establishment in 1999, saving its customers both time and money on their long-term maintenance costs.
Alongside the Company's dedication to improving the technical awareness and competency of practicing engineers, it predominantly provides engineering consultancy services that include civil, structural, infrastructure, geotechnical, mechanical, electrical, maritime, project management, water resources and dams.
See Sew continues: "Our aim is to provide innovative, problem-solving, safe, cost-effective and practical engineering solutions that are of the highest standard.
"We started our days as a geotechnical specialist consultancy with only five staff members, and have since grown to proudly become a one-stop-shop for all professional consultancy that fully encompasses all aspects of engineering needs."
Quality standards
Research and development (R&D) has become increasingly important within the Company, with each engineer working for G&P Professionals required to undertake one short R&D project per year.
"We have implemented a number of standards that will unify the quality of both design and construction standards, including a number of checklists required to ensure the quality and safety of projects, high standards of workmanship and an up-to-date design methodology," explains See Sew. "In an effort to encourage innovation and inventions within our company, we have also introduced the Innovation Award for R&D works for the best in-house innovation."
As a result of this work, many of the Company's successful computer programmes and design systems have been brought to fruition.
In addition to the extensive R&D work within the Company, all engineers and geologists are required to provide training to their technical staff members annually. Due to the fact that G&P Professionals currently employs more than 200 engineers and geologists, there are now an average of three training sessions in operation each week.
"The purpose of our available in-house training is to encourage lateral and network learning, with our training accredited by the Board of Engineers in Malaysia and recognised as a Continuing Professional Development (CPD) programme," affirms See Sew. "Furthermore, we also invite external speakers and specialist contractors to share their experiences with our staff members.
"At G&P we believe in providing this quality training to our staff in order to increase competency in state-of-the-art know-how, ensuring that they are able to meet increasing demands on quality and value- engineering designs."
Structural work
Alongside its employees and the opportunities available to them, a prominent strength for the Company is its ability to provide value-added engineering services with a particular focus on infrastructures, high-rise buildings and developments on hill-sites and soft-ground.
A great example of this was seen during the 68 acre development of the Northwest Corner – Damansara Perdana – where the Company was able to save its client RM14 million on their infrastructure costs.
"Meanwhile, our designs based on foundations and structural work on the 33-storey Axis Pandan project, located in Kuala Lumpur has also saved our client RM10 million," continues See Sew. "With thanks to projects like this, we have also successfully achieved an astounding RM38 million in savings on our high-rise condominium project in Pandan Perdana recently."
G&P was the first local company to be awarded with the opportunity to design both the tunnel and temporary supports for the underground stations of the MRT Line 1, and due to its impeccable performance on the project it was appointed by AECOM to design tunnel and ancillary structures for underground works from Jalan Ipoh North Escape Shaft to the Desa Water Park for MRT Line 2.
"Some of our other prominent current projects include the geotechnical consultancy service for the reference design of five stations of the 350km High Speed Rail (HSR) from Kuala Lumpur to Singapore," states See Sew. "We also undertook the geotechnical investigations and interpretative report for the 600km East Coast Rail Link, travelling from Pengkalan Kubor in Kelantan, to Gombak in Selangor.
"At present we are gearing our efforts towards expansion within the Southeast Asia region; currently with a small office in Vietnam and Cambodia and with plans to set up a branch in Myanmar in the near future."
Industry growth
G&P Professionals is focusing a large proportion of its energy on contributing to engineering competency and education – as previously mentioned – through sharing the expertise available within the industry.
"I am currently the Chair of the International Professional Engineers Agreement, made up of 15 operational countries," explains See Sew. "In the past I have also served the Institution of Engineers in Malaysia as President from 2001 to 2003 and Ir. Dr. TAN Yean Chin, our Senior Partner at G&P is now the current President of the Institution of Engineers, Malaysia.
"All of the industry expertise located within our Company has made us the perfect candidate to pass on knowledge to the next generation of engineers. A select few of us from G&P – including myself, Ir. Dr. TAN Yean Chin, Ir. LIEW Shaw Shong, Ir. CHOW Chee Meng and Ir. Dr. GUE Chang Shin, regularly contribute to the training and continuous professional development via engineering education and training."
Over the years the Company has imparted its wisdom to a number of universities, including the University Teknologi Petronas, University Malaysia Perlis, University Teknologi Malaysia, University Tunku Abdul Rahman (UTAR) and TAR University College. Each member of the team has covered capacities such as Governing Board Member, adjunct professors, panel members and industry advisory work.
In part, G&P's dedication to training and the progression of the industry over the years has ensured a continuous growth, specifically in terms of its staff
"We have used the zero-in zero-out policy to retain the best staff, aiming to focus our efforts on attracting the best talent, and retaining them," concludes See Sew. "As a consequence of this, our staff turnover is very low and I believe that in five years our staff will grow by 50 percent; this will enable us to continue to provide specialist engineering consultancy services to the region for many years to come."
VIEW G&P Professionals BROCHURE