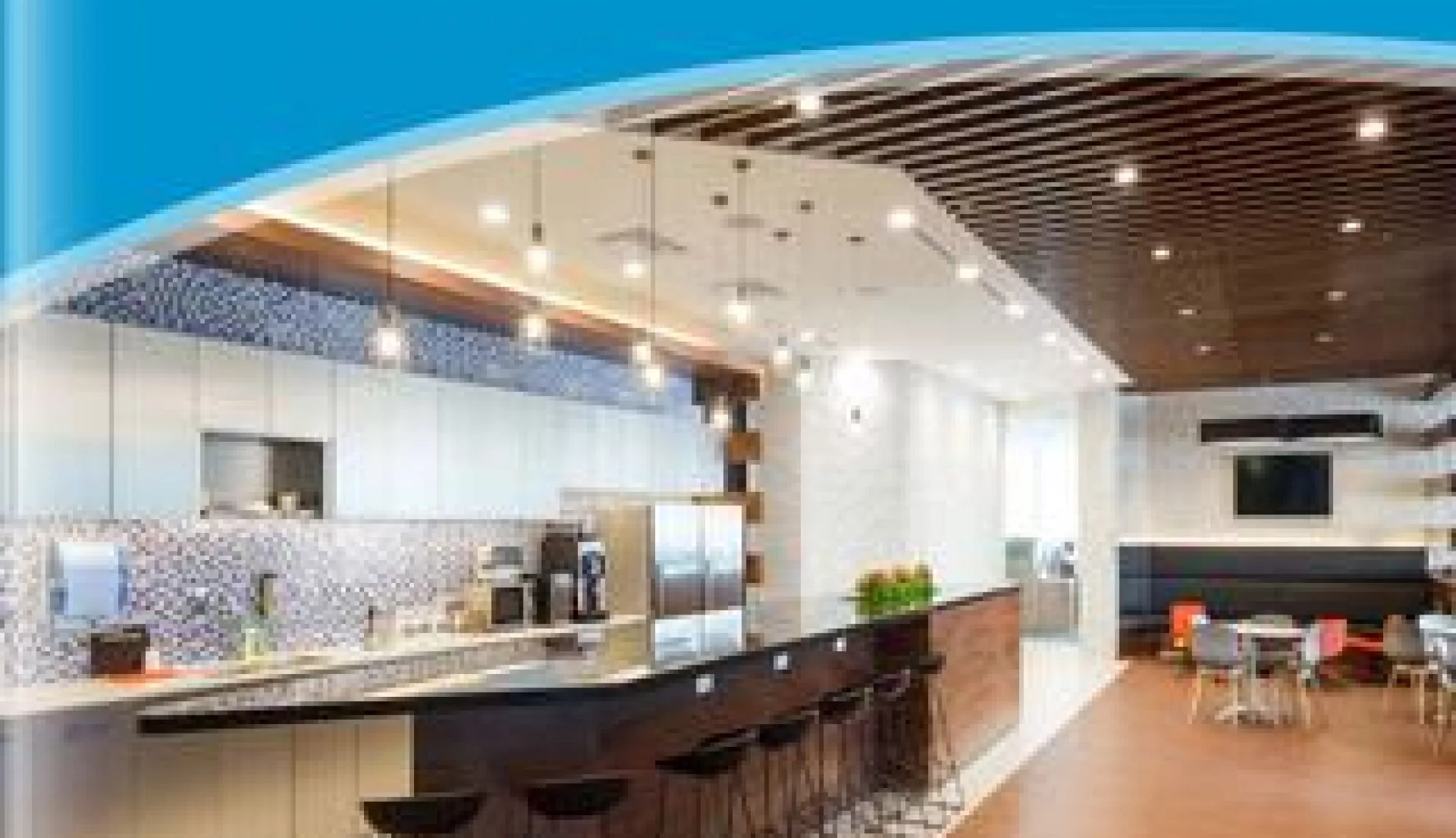 Balancing function and aesthetics, Tarkus Interiors has evolved over the best part of 20 years to become a contractor and manufacturer of choice in a market that demands differentiation
Writer: Matthew Staff
Project Manager: Tom Cullum
From humble beginnings, Tarkus Interiors Pte Ltd has evolved to become one of the leading innovators in the Singaporean construction sector, and following an acquisition of the business courtesy of Itoki Group, attentions are broadening extensively towards the rest of the ASEAN region.
Established in 1990 with a staff compliment of just five, handling small projects, Tarkus has subsequently grown from a BCA L1 category company to an L6 level business comprising more than 200 people, with an annual turnover of more than $67 million.
Balancing manufacturing prowess with a touch of finesse and architectural elegance, the Company has consequently become renowned for its finishing and furniture; blessed with a level of intricacy and detail befitting of such highly trained and experienced craftsmen.
"Currently, our business operations are largely based in Singapore focusing on both private and public sector projects," Project Director, Simon Tia picks up. "Tarkus provides integrated building work for offices, retail establishments and food & beverage outlets.
"We offer comprehensive services designed to allow the company to undertake projects of any size; including new fit-out work, partitioning, ceilings, flooring, carpentry, masonry, MEPF, IT and AV work. We also undertake additions and alterations, and reinstatement work."
Ultimately, across each and every business strand, Tarkus ensures on-time project delivery and full customer satisfaction through its offering, and such an influence is set to spread even more concertedly in the years to come following Japanese Company, Itoki Group's recent 2016 acquisition of the business.
"After Itoki's acquisition of Tarkus, we are looking for opportunities to provide our service to more Japanese customers and also expand our business into the region and eventually establish our presence there," Tia affirms.
Full satisfaction
The transition to neighbouring markets should be relatively seamless with this additional support, but primarily virtue of the Company's own reputation as an operator willing and able to handle large-scale, complex projects.
Its experience and track record is almost unrivalled as a result, thanks largely to Tarkus' strong emphasis on the training and development of its staff as a core continuous improvement strategy.
Tia explains: "It has enabled the Company to develop and retain a pool of dedicated and experienced staff to meet industry challenges.
"Our team concept is the basis for our hands-on, proactive and committed approach to produce the most important result of every project: our clients' satisfaction. Teamwork is therefore the key ingredient of every Tarkus project."
And the aforementioned projects completed have been in conjunction with, and completed for, some of the biggest names in local and international industry.
Nokia, LinkedIn, the Singapore Academy of Law, Standard Chartered Bank, DBS Bank and Toll City have all called upon the specialised Tarkus touch; but Tia alludes to the Citibank headquarters in Singapore as the Company's most iconic project to date.
"Located in Asia Square, it comprises nine office floors with a total floor area of 300,000 square feet," he describes. "It was completed in an extremely tight timeframe, and with high expectations in terms of quality.
"The project was successfully handed over on time though and to the full satisfaction of our client and consultants."
Track record, experience and resources
With a large portion of the sector's economic activity now heading Asia's way, there has never been a better time for Tarkus Interiors to expand its reach into the ASEAN region, and the Company can now expect a plethora of new opportunities to capitalise on in the coming years.
All the while though, an equally significant emphasis is being placed on honing internal processes andn procedures in order to set the perfect platform to strike now that the iron is hot.
"The Company never stops turning to advanced technologies to improve our service," Tia notes to this end. "Additionally, since December, 2016, the Company's production facility has doubled in size – to our current 32,000 square feet – in order to facilitate our own growth."
Two large-scale projects in Malaysia have already been added to the Tarkus portfolio as a justification of such efforts and as a sign of things to come. And to ensure that this opportunity is leveraged fully, Tia will once again turn to the backbone of the business: its people.
"They truly are the backbone of any successful company and we opt for a hands-on approach to the hiring process here, to ensure we have the best," he emphasises. "We find that our current, longstanding employees are a better fit for future leadership positions as they already have a deep understanding of our culture, products and services.
"Our overall approach to operational efficiencies is about knowing our operation, continual training, improving customer service, focusing on customer needs, and providing the best after-sales service."
Packaging all of the above at a competitive market price will ensure that Tarkus is at the forefront of the impending industry boom in the region; as clients' expansion plans continue to tie-in perfectly with those of Tarkus itself.
Tia concludes: "In the future, with our track record, experience and resources, we will continue to expand our local customer base and to constantly improve our service. With the business boom that is occurring in our region and the desire to expand our business, the Company is planning to target overseas markets and larger commercial customers.
"This business plan will lay out our goals and tasks to make the transition successful, and to create enough market share to succeed in this highly competitive market."
VIEW Tarkus Interiors Pte Ltd BROCHURE