Following a tenacious year of growth for CR3 Group, we speak to Roberto Beneventi about his new role as CEO and his vision for CR3 going forwards.
MAKING NEW STRIDES TOGETHER
In 2022, CR3 Group (CR3) celebrated impressive expansion, reflected by its vast array of energy engineering projects and unification into a single entity. Indeed, last year the company's dedicated teams unlocked an impressive 32 percent growth in revenue, spanning new long-term maintenance contracts, large shutdowns, and construction projects across India and Thailand.  
With a total workforce of 11,000 employees, of which 6,000 are permanent staff, CR3 perfectly embodies synergy and expansion. Consequently, the company strives to develop in the regional and global sectors, primarily focusing on innovative energy engineering solutions.
FRESH LEADERSHIP
CR3 is excited to herald a newly appointed CEO, Roberto Beneventi, to take over the helm and lead the company through its next phase of transformation and growth. Roberto replaces Mark Stansfield, who will join the Board as Executive Director after 15 successful years as CEO of CR3.
"I am truly honoured to accept this challenge as the new CEO of CR3. It is a great privilege for me to have the opportunity to lead a company with such a rich history," opens Roberto.
Having joined the organisation in 2022 as COO, Roberto previously worked in a number of senior roles, where he oversaw operations across Asia Pacific, the Middle East, the Commonwealth of Independent States (CIS) region, and Europe. As such, he confidently brings a wealth of industry knowledge and leadership skills.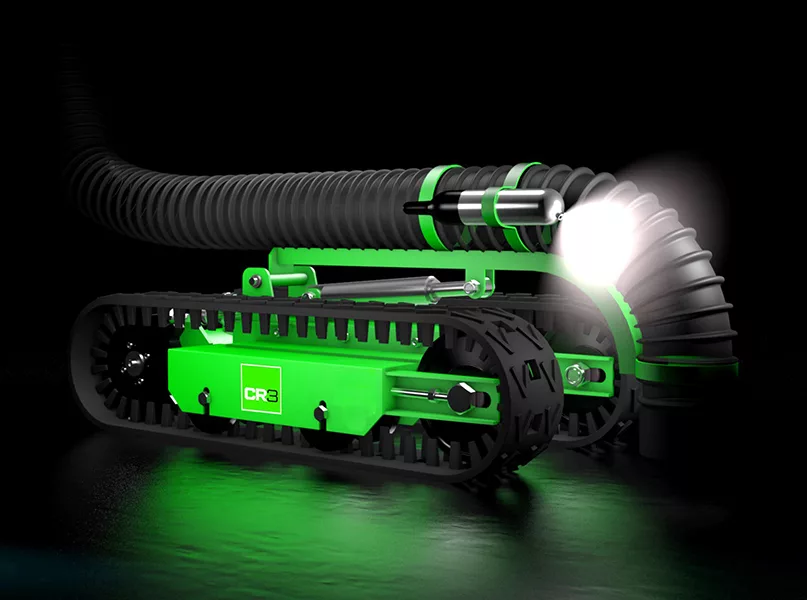 CAPITALISING ON ITS STRENGTHS
As 2023 continues, CR3 is determined to meet new business plans whilst developing its growth initiatives to expand operations in the Middle East, India, Malaysia and Vietnam, and strengthen existing markets.
Looking further ahead, the organisation has its eyes set on development, implementing a five-year business plan which dictates 300 percent growth for the company by 2027. Already, CR3 has made great strides in the plan, including global expansion, broadening operations in Vietnam and the Middle East, as well as constructing a green energy servicing business.
To sustain its anticipated growth plans, CR3 acknowledges the importance of fostering a safety-focused culture and maintaining a solid commitment to the management team's "Goal Zero" initiative. Given the significant size of the daily workforce, these measures are crucial in ensuring continued success.
Additionally, the company is building on its engineering capability to provide planning, quality assurance and quality control (QAQC) services for customers while expanding construction/renovation activities across the organisation.
As CR3 transitions into one entity, its ambition shines through in its expanding geographical presence and dedication to every client's requirements while addressing the pressing needs of the environment and the local community.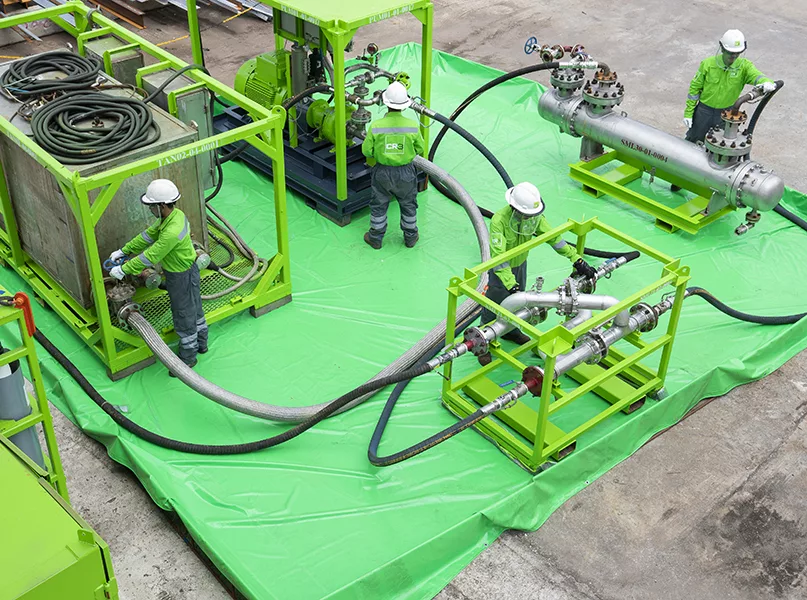 A GROWING GLOBAL PRESENCE
CR3 thoughtfully navigates its geographical presence according to the opportunities afforded by each region. As part of the company's commitment to flexibility and innovation, it has recently seized new opportunities in the Middle East.
"The area holds great potential for our growth strategy as we leverage our strengths and forge strategic partnerships. This enables us to tailor our services to meet the unique needs of Middle Eastern customers and create a solid foothold in the market," Roberto explains.
Although CR3's presence in the Middle East is in its infancy, it has already secured significant contracts in Qatar, Oman, Kuwait, and the United Arab Emirates (UAE).
A noteworthy case is a specialist mechanical engineering and welding contract in Oman which has been awarded to CR3 and is due to begin in the coming months. In conjunction with its technical partners, the project will utilise automatic welding techniques to minimise the time and cost for the client. This is one example of many projects in the region where operations are conducted succinctly, and long-term partnerships are established.
To go hand-in-hand with the company's burgeoning global presence, its recent investments showcase the latest technological advancements in oil and gas services. One such investment is the CR3 Rover (Rover), a multi-purpose, tracked, remotely operated vehicle for unloading spent catalysts. The Rover is highly effective in improving safety by eliminating the need for inert entry, thereby shortening its maintenance schedule by up to 30 percent due to its ability to work continuously.
"In today's fast-paced and competitive business landscape, staying ahead requires us to adapt, innovate, and leverage the power of cutting-edge solutions," Roberto highlights.
"Investing in new technology like the Rover can revolutionise how we work, help achieve outstanding results, and propel CR3 to new heights," he adds.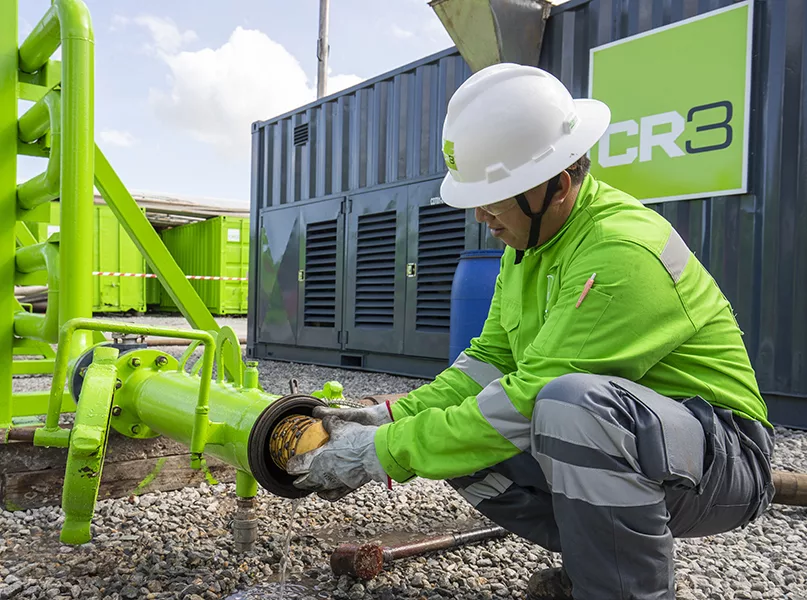 LEADING SOLUTIONS FOR DECARBONISATION
As the energy engineering sector undertakes a significant evolution towards decarbonisation and enhanced safety, CR3 is at the forefront of this transformation, particularly under the new leadership of Roberto, who feels strongly about the company's sustainable actions.
"Under my new leadership, we will actively seek opportunities to generate a percentage of revenue from green activities. This includes wind turbine repairs, solar panel installations, biogas plant maintenance, investment in renewable energy projects, and adopting environmentally conscious manufacturing processes."
As a result, the company is working towards reducing its emissions as soon as possible, using the best available economic techniques to reach the target of net zero by 2050.
To reduce the company's greenhouse gas (GHG) emissions, CR3 is also proactively exploring several initiatives including, but not limited to, using renewable energy to power its offices and workshops, transitioning to cleaner fuels for its machines, continuing to invest in the most energy-efficient equipment, and incorporating digital solutions to streamline its business operations and reduce the need for travel.
"Our Innovation Programme and the support of our growing network of technical partners will enhance our ability to develop suitable technologies and processes to achieve this transition to net zero emissions at the required pace," Roberto proudly tells us.
The company's Innovation Programme is supported by an internal GHG assessment, demonstrating conscientiousness as it can identify where to reduce overall emissions. Based on the result of the assessment, the company has begun to make changes to its operations. The improvements encompass a range of measures, with notable examples such as installing solar panels across all key CR3 facilities and replacing engines in their equipment with energy-efficient motors that have a reduced climate impact.
Additional CR3 initiatives in the implementation phase include:
Banning single-use plastics and polystyrene containers at all its facilities, which comes from a deep understanding of the devastating impact of single-use plastics on the environment. The objective is to eliminate single-use plastics from all aspects of the business, including the supply of materials and consumables.
Replacing all conventional light fixtures at its facilities with energy-efficient LED lights which will result in substantial energy savings, reducing electricity demand and minimising waste.
CR3 encourages all its employees, partners, and clients to join the company in its effort to reduce plastic waste and transition to more sustainable alternatives.
"Together, we can play our part in reducing our environmental impact and contributing towards a cleaner and healthier planet," Roberto expresses.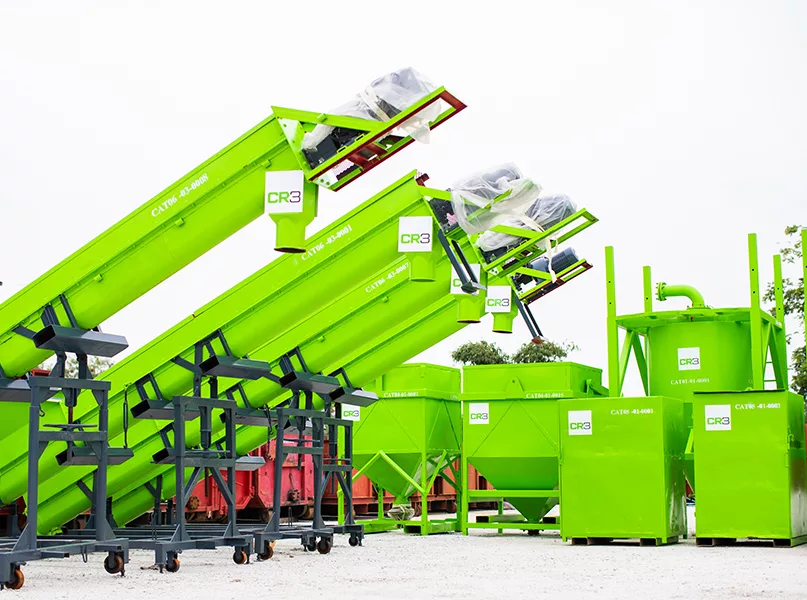 A HELPING HAND
Furthermore, the organisation possesses many forward-thinking energy engineering solutions, such as robotic tank cleaning, drone inspections, rotary services, and waste management, which assist clients in becoming more environmentally efficient.
As a result, Thailand's Department of Industrial Works (DIW) recognised the commitment to sustainability and awarded CR3 a Green Industry Level 4 (Green Culture) certification. The Green Culture certificate demonstrates that the company cares about protecting the environment and reducing its carbon footprint.
Moreover, CR3 strongly believes that businesses are responsible for giving back to the communities in which they operate. Consequently, the company is honoured to support numerous local initiatives through a comprehensive corporate social responsibility (CSR) programme. The programme oversees the funding of dental initiatives for lower-income children and supports local schools, as CR3 strives to positively impact the communities where it operates.
"As I embark on this new journey, I look forward to building on our strengths, identifying areas for improvement, and charting a course for the future of the CR3 Group," closes Roberto, as he leads the company into a new era.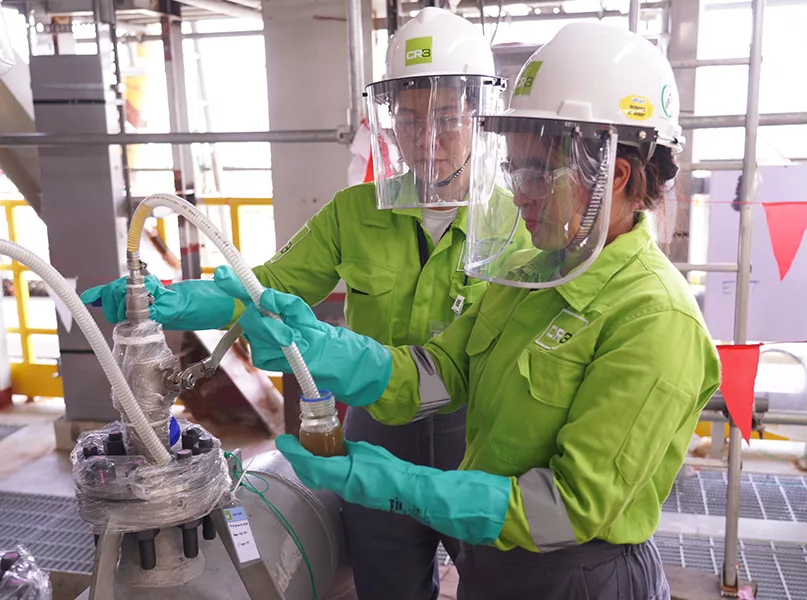 ---
OVERVIEW OF CR3'S PROJECTS IN ASIA
Thailand
Refurbishment project at one of the largest goldmines in Asia.
Multiple pre-commissioning projects for the largest clean fuels producer in Thailand.
Partnership with Asia's largest private power purchase agreement (PPA) solar developer.
Secured first solar installation project as part of the transition towards greener energies.
India
Expansion into a new sector with a significant structural steel fabrication project.
Expansion into minor construction with structural, piping, and equipment erection for a plant build.
Secured and executed all EO/EG reactor and reformer change-out projects in India.
Permanent term contract expanded into rotary business in India.
Providing turnkey maintenance solutions for the world's largest refinery.
Malaysia
Offshore catalyst handling for one of the world's leading petrochemical companies, with more secured projects in the pipeline.
Ongoing long-term maintenance contract with one of the leading refineries in Malaysia.
Successfully executed first ARDS job in Malaysia.
Singapore
Completion of an expansion project for a leading sustainable aviation fuel producer.
Multiple vessel change-outs for one of the world's leading oil and gas companies.
Vessel change-out for a tubular vinyl acetate monomer reactor, with 7,338 tubes reloaded.
Vietnam
Achieved record-breaking ARDS change-out times.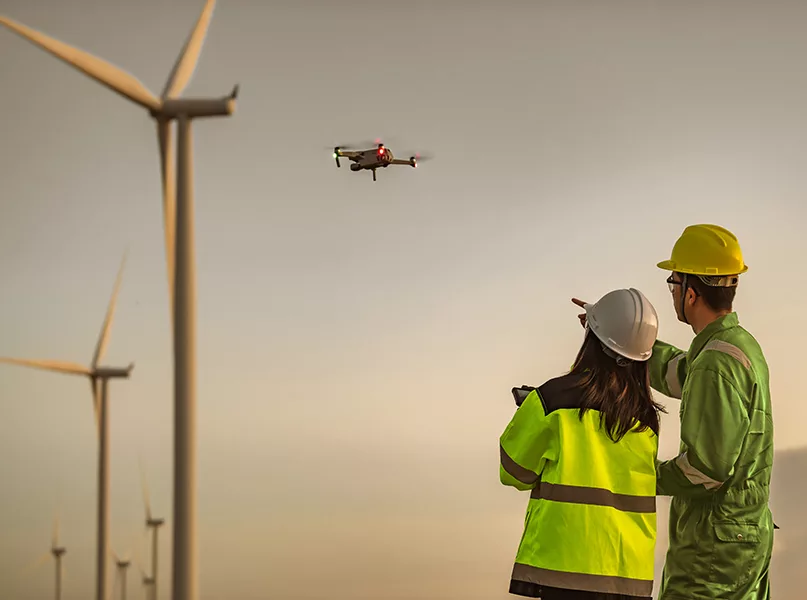 CR3 GROUP PARTNERS