Pursuing organic expansion and strategic ambition in New South Wales, we speak with George Bardas, CEO of Taylor – the leading construction and property delivery partner.
GOING FOR GROWTH WITH TAYLOR
Part of our strategy is to become one of the biggest players in New South Wales (NSW), but more importantly the safest and most trusted delivery partner for our clients."
The opening gambit of George Bardas, CEO of construction and property delivery partner, Taylor, underscores the ambition that runs at the core of the company.
This is an enterprise defined by its proudly Australian heritage and one that pursues sustainable growth whilst remaining true to its concrete values as a people-centric business. These principles are the foundation of Taylor's leading industry reputation.
"A Tier 2 contractor such as Taylor may not have the same balance sheet as some of Australia's major Tier 1 companies, but we are a company that has the right calibre of people and the right leadership, that delivers work safely and professionally," he outlines.
"If we can continue to achieve this throughout NSW, that will help to progress our expansion plans."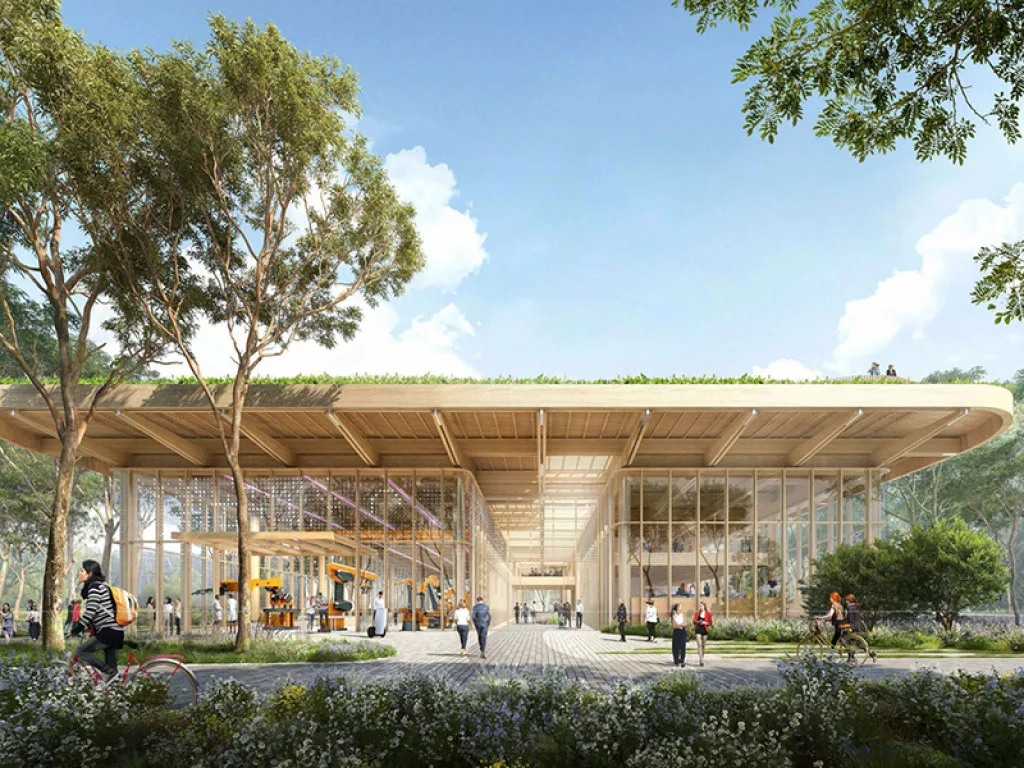 GROWTH IS THE GOAL
For Bardas, this notion of expansion and growth follows a model based on playing to the geographies the company knows best, whilst developing its portfolio and service offerings with complementary strengths.
Indeed, by concentrating its efforts in NSW, Taylor deliberately chooses to play in Australia's largest construction market.
"Before starting to potentially expand in other states, my strategy has been to provide diversity for every type of project within NSW," he elaborates.
By so doing, the reputation that Taylor has established on local soil naturally paves the way into new markets across Australia, nurturing a relationship with NSW partners who are likely to look to the company for future solutions.
"Growing the business here to such a level allows us to use this as a platform to expand organically in other states," Bardas affirms. "If you satisfy all your local partners, they will give you more work in Australia.
"We want to have plenty of exposure to our clients in NSW, so that when they need a job done in Brisbane or Melbourne, it will allow us to naturally go and deliver for our clients.
"Although our expansion plans have been delayed by a year or two due to COVID-19, this is still something that we're looking for in the future," he continues.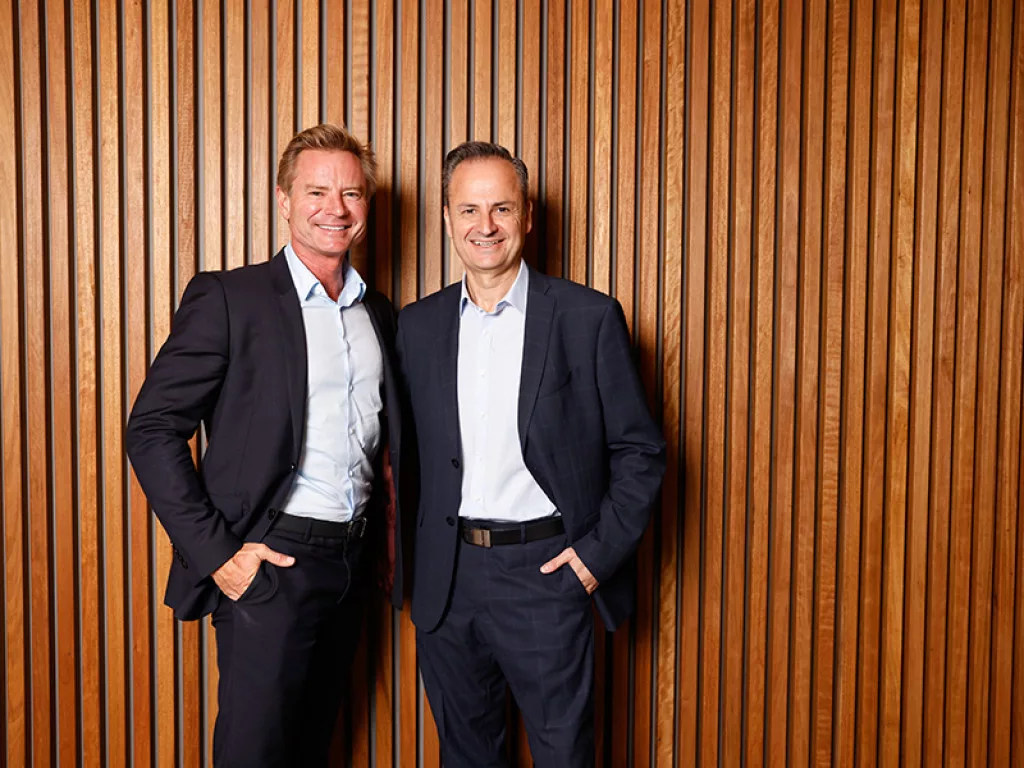 WEATHERING THE STORM
Continuing on the topic of COVID-19, Bardas highlights how this period proved to be one of the greatest challenges faced by the global construction sector in recent history, resulting in resource scarcity, cost escalation and significant supply chain disruption. Regardless, Taylor continues to pursue its strategic goals whilst weathering the storm.
This applies in the most literal sense, since the NSW construction industry must confront the location-specific challenge of unprecedented levels of rainfall in the face of climate change.
"We have been experiencing an excessive amount of inclement weather. We've had three times the amount of rain in the year that we would normally have, which means that every project has been delayed. This entails significant extra costs and time pressures, but despite all that, we are still taking on work," says Bardas.
A significant contributor to the volume of work that Taylor is currently preoccupied with, is the development and addition of its most recent business line during a year heavily impacted by COVID-19.
Since we last spoke with Bardas in 2021, Taylor comprised four separate business units, but strategic diversification has since ensued, culminating in the launch of Taylor's 'Major Projects' division. This new unit is quickly coming to represent the jewel in Taylor's crown.
"This division has been introduced for a number of reasons; firstly, because we aim to be taking on larger work."
Not only this, but through Major Projects, Taylor fulfils a gap in the market with an offering that is receptive both to Australia's construction needs and the expertise of its staff. With the new business unit, Taylor retains staff that might want to pursue larger, more challenging projects, meaning they can transfer from one unit to the other and accept the challenge of embarking on an AUD$200 million job through the group that they've grown with professionally.
"We have recently attracted a number of senior executives and delivery staff within the market to join Taylor, which means that they need to be working on the larger projects. This is also my personal career background, working with Tier 1 organisations in senior leadership roles with access to clients in that space.
"In addition, the industry here in Australia lacks choice with the level of competency at the larger project level, so it needs more players in there," Bardas continues.
"The industry here in Australia lacks a level of competency at the larger project level, so it needs more players in there"

George Bardas, CEO, Taylor
MULTI-MILLION DOLLAR DELIVERIES BY TAYLOR
One such recent undertaking successfully completed during the COVID-19 period is Taylor's work on the Western Renewal Project of the iconic Sydney Opera House – a major feat comprising three separate projects falling under the Opera House's AUD$275 million Renewal programme.
"The highlight of this project was how for the first six to eight months, the team really worked on the details of how to actually do this type of work, and it certainly wasn't normal, business-as-usual conditions," he shares.
"The planning was so good that the execution became a lot easier, despite the COVID-19 related challenges in terms of getting the stage and various other particulars from Austria. Overall, it was a fantastic job."
In other recent developments, Taylor has completed the Gordon Quarter development for Anglicare, a significant undertaking involving the design and construction of a new three-storey, 107-bed residential aged care facility and 40 independent living units at Gordon.
"Both clients at Anglicare and the Sydney Opera House Trust are very happy, and we consider them absolutely excellent projects. We ticked every box on those jobs and that's what we want to do with our Major Projects business."
This is just a sample of the myriad projects that Taylor has to its name, spanning a full and varied spectrum of contract types and sectors. The company continues to assist in the delivery of vast data centres across NSW and has recently successfully been awarded a contract on the new AMRF (Advanced Manufacturing Research Facility) – its first project in the newly constructed Bradfield City located on the doorstep of the new Western Sydney International (Nancy-Bird Walton) Airport.
As Australia's newest city centre, Bradfield City is poised for major development in what is set to become a cyber-secure, green and connected hub for advanced industries.
"That's a beautiful project for us, since we are the first ones there with a lot of opportunities to follow. It was very much a strategic move for Taylor," says Bardas.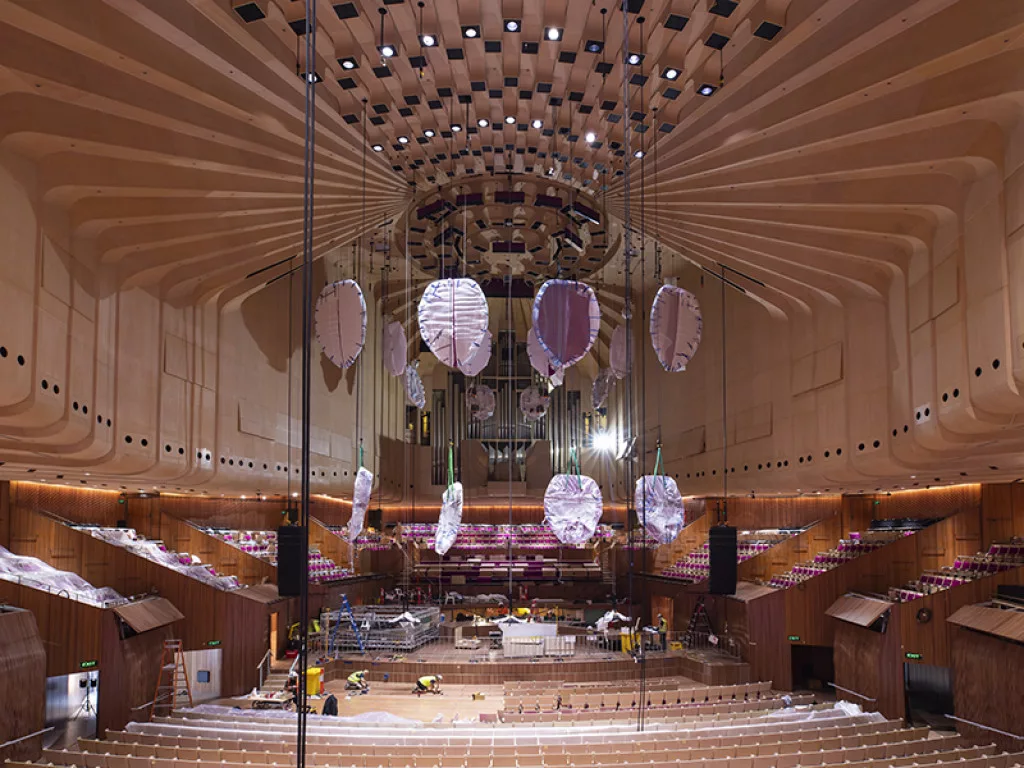 SECURING A PROSPEROUS FUTURE
In terms of strategic moves for the years ahead, Bardas hints at the addition of a sixth business line, purely intended as a fit-out business, further bolstering the company's sustainability and security in the face of volatile conditions.
"We intend to introduce a pure fit-out business, so that we can provide a fully integrated solution for new commercial buildings including fit-outs, or deliver fit-out projects which are traditionally done in the commercial space.
"This has the potential to provide us with access to major real estate investment trusts (REITs), which in turn creates opportunities for us to expand into other parts of their businesses," he explains. "This will be an extremely good touchpoint for our clients."
In addition, a major priority for the company concerns continually building on its reputation and recognition as a worthy alternative to Australia's major Tier 1 contractors, one that celebrates the connection between people and the beautiful spaces across NSW that stand as testament to the Taylor name.