Of the residential, commercial and civil construction projects delivered by Balmain & Co, social and affordable housing is closest to the heart of Jess Jones, Head of Strategy and Business Development.
DIVERSE DEVELOPMENTS DOWN UNDER
There is a similar story occurring in all major Australian capital cities and rural areas.
It is a story of caution and risk, that is being driven to a level unlike anything seen before in the construction sector.
A combination of the unknown, conflict in Europe, shipping, labour shortages, and material price increases have all led to a halt in the industry. Many subcontractors and main contractors have gone under as a result, whilst developers are having to borrow at a higher rate, making many projects unfeasible.
"We have seen over 50 percent of tendered projects not going ahead in Victoria, and even more in Queensland," notes Jess Jones, Head of Strategy and Business Development at Balmain & Co.
There is a silver lining, however, as Early Contractor Involvement (ECI) projects are now going ahead, which has forced the industry to reassess the importance of contractor expertise and input at the design phase.
"It has been exciting for our team to be working on projects from the beginning and having genuine design input into the overall outcome of the project," says Jones, who rejoined the company in June 2020 after spending two years in London.
"Since then, we've been able to grow the team and the business, diversify our clients and types of projects, and implement a number of really exciting initiatives."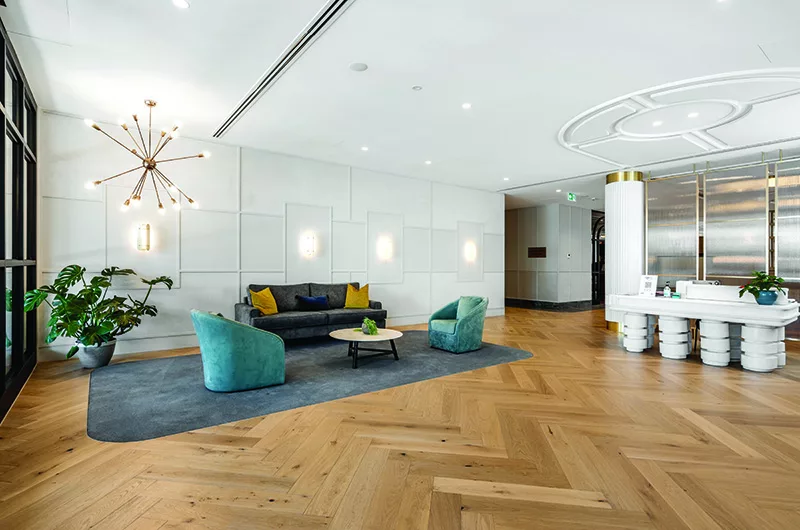 DIVERSE PORTFOLIO
Balmain & Co is based in Melbourne, Victoria, where the company develops and builds bespoke, contemporary projects and collaborates with industry-leading developers and consultants on high-end residential and commercial properties.
"In Melbourne, we have around 10 live projects at any given time, ranging from AUD$15-100 million," reveals Jones.
Nearly two years ago, the company also opened its Queensland office, which is slowly growing and has projects ongoing across the state.
This followed the launch of Balmain & Co Civil in 2019, the civil division of the business focused on council works, small-scale subdivisions, and sports and recreation.
"Having the civil division in-house gives us the opportunity to get well ahead of schedule as we can have both the civil and building teams on site together," Jones says.
For Balmain & Co, it's important to have a diverse range of projects in various sizes so that it can organically progress its staff throughout their careers.
Equally, it spreads risk across different sectors, subcontractors and clients, the latter of which range from private (mostly repeat) developers to public and not-for-profit clients in the affordable and social housing space.
"The majority of our projects are under the multi-unit residential banner, however over the last 12 months we have seen a large push for commercial offices as well as townhouses, which is exciting," outlines Jones.
Residential projects are of great importance to Balmain & Co and the company's bread and butter, having long specialised in the multi-residential apartments space.
It comprises the majority of projects completed by Balmain & Co, who has also recently started to undertake commercial projects.
"We are only just starting to see the commercial space really pick up again. Contrary to what a lot of people believe, offices are still hot property in Melbourne and companies are having to create fun, new, innovative workplaces to draw people back into the office; I believe this is why it's taken off so quickly," Jones observes.
"A lot of the commercial projects we are seeing are quite innovative with amazing designs, facilities, natural light and ventilation as well as great co-working and social spaces, which I think will draw people back in."
SOCIAL AND AFFORDABLE HOUSING
Balmain & Co has successfully delivered a number of its own in-house developments over the years, and is always looking for opportunities to grow the development arm of the business.
"We will continue to look for sites, especially over the next 24 months where we are hoping some opportunities arise, whether in Melbourne or Queensland," informs Jones.
The projects closest to Jones' heart are the social and affordable houses that Balmain & Co has built over the past 12 to 18 months.
A smaller 12-unit development has nearly been completed for McAuley Community Services for Women, a non-profit organisation that supports women and their children who have experienced domestic violence.
"We are thrilled to have been part of such a great project, and will be having volunteer days with all our staff to assist with furnishing these departments," Jones smiles.
Balmain & Co is also working with the likes of Homes Victoria, Nightingale Housing, Launch Housing, and the Department of Health and Human Services (DHHS) who all provide social and affordable housing to combat homelessness in Melbourne.
"It's been great to meet with some future residents and really see the impact we can have by providing a safe house for people to live in and really change their lives for the better."
Creating a long-term positive impact on the local communities that the company builds in is Balmain & Community.
This is a project-specific initiative to come up with various ways to assist the local community. Project teams are asked to meet with all stakeholders and understand how Balmain & Co can best add value whilst on-site.
"It started off quite small, and it was as simple as reducing our carbon footprint, donating excess materials to local schools, and making sure we support local businesses when buying lunches and coffees instead of going to a chain," elaborates Jones.
"Since then, it's grown to raise over AUD$20,000 for various charities through fun runs and triathlons, volunteering at a local soup kitchen, and getting an Indigenous artist to provide a beautiful painting on our hoarding, which will be auctioned off at the end of the project and the proceeds given to a charity of their choice.
"We have a lot of exciting things in store next year with the Balmain & Community initiative, so stay tuned," she adds.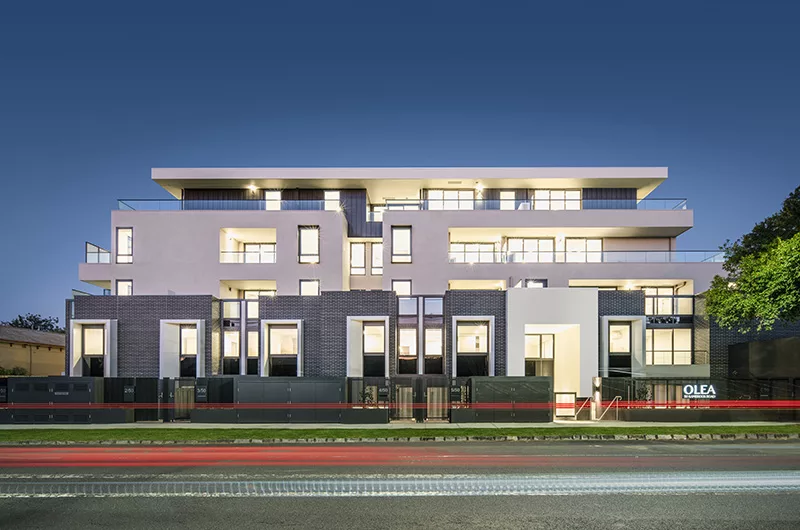 RETENTION AND RECOGNITION
People are the basis of Balmain & Co's success, so it is vital that staff are able to thrive in a supportive and nurturing environment.
In order to retain the very best personnel, "you have to reward and recognise achievements without them having to ask for it," Jones emphasises.
Balmain & Co prides itself on staff retention, and has recently implemented loyalty bonuses to recognise employees that have been at the company for a long time.
"Our staff are also recognised for teaching and training those they manage, so it truly is a team-first culture," affirms Jones.
Big on education and training, Balmain & Co makes available all the lessons learnt from each project so that the business can learn and grow together as one without making the same mistake twice.
What also keeps people coming back to Balmain & Co is the social aspect of the company. One of the challenges with construction is that it is mostly project-based, which limits interaction with other sites.
As such, monthly catch ups are run by Balmain & Co's social committee, made up of volunteers from right across the business.
"We also make sure we provide opportunities to everyone's loved ones by hosting a family day and partners events to say thanks to those that allow our team to do what they do," Jones shares.
NAVIGATING THE FUTURE
The biggest challenge that currently faces the company, is getting through the projects Balmain & Co signed up to prior to the price increases hitting the construction industry right now.
"It is a priority to ensure we get through and deliver these projects. We are not trying to grow on the same trajectory as we have in the past," acknowledges Jones.
"The next challenge that we face is choosing the right projects for our pipeline. This means carefully selecting our clients and projects, and only spending time and energy on projects that we see will actually go ahead."
Nevertheless, the company is on track to return to its original turnover targets, working on social commitments, and encouraging women into the construction industry.
A new parental leave policy has also been recently implemented, providing all primary caregivers with 12 weeks of paid leave including superannuation.
"We are excited to see people take the opportunity to become full-time carers and change the narrative around childcare in the construction industry," concludes Jones.
Passionate about construction and people, Balmain & Co will continue to achieve quality outcomes and exceed the expectations of clients.