Stemming from a bold vision to create a company with a unique and inclusive culture, Senversa attracts and retains the highest quality professionals over a broad range of disciplines. Michael Charge, Environmental Auditor and CEO recounts the recipe for success.
THE PRIDE OF AUSTRALIAN VERSATILITY
The environmental, engineering and sustainability professional services industries in Australia and the broader APAC region currently sit at the nexus of significant market tailwinds, cruising serenely towards an optimistic future.
These services are currently experiencing remarkable growth due to several boosting market factors, such as increasing investment in infrastructure, an updated regulatory environment, and the embedding of environmental, social and governance (ESG) as a key metric of corporate performance.
There is also a rapid focus on energy transition across all states in Australia and the region as a whole. This ambitious transition involves moving towards more sustainable means of transportation, storage and renewable energy sources, such as wind and solar. More recently, Australia is also seeing major investments in other alternative sources such as hydrogen, pumped hydro and battery storage.
Resplendently riding this wave of positivity throughout the industry is Senversa, an Australian-based environmental, sustainability, and engineering consultancy that was founded in 2009.
Starting out from a small office in Melbourne, the company now operates nationally with additional offices located in Geelong, Newcastle, Sydney, Adelaide, and Perth with over 150 staff.
"Our key premise for growth has been twofold: to create high levels of staff satisfaction and engagement, and to focus on client relationships and delivery," sets out Michael Charge, Environmental Auditor and CEO of Senversa.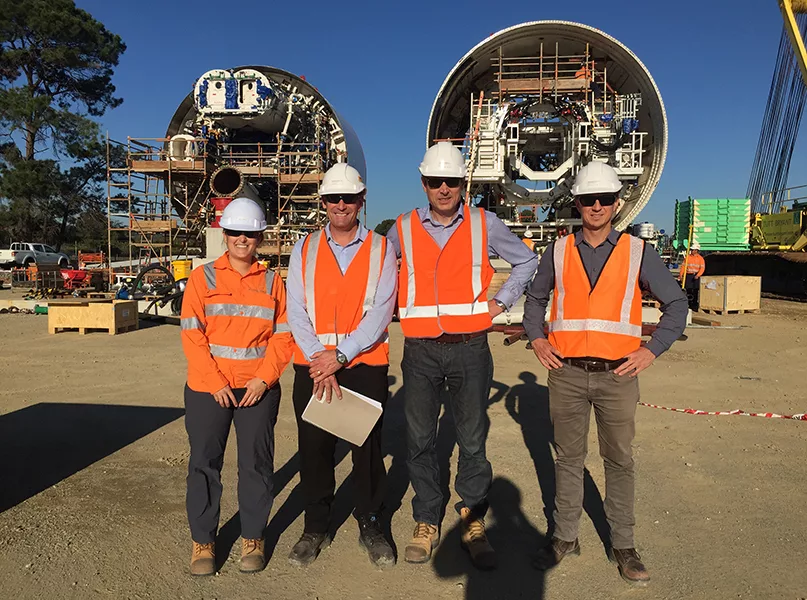 A DIVERSE SERVICE FOR ALL
Senversa's professionals are highly qualified and span a broad range of disciplines, which gives the collective team the ability to provide advice across a full spectrum of environmental, sustainability, and engineering services, as well as forming multidisciplinary teams to deliver focused solutions for its clients.
This extensive array of services includes approvals and environmental management, contaminated land, geotechnical engineering, civil/environmental engineering services, digital products and services, and sustainability services.
"At our core, we thrive on providing great service to our clients who may be facing challenging problems, whether that's helping to solve complex operational issues or bringing together a multidisciplinary team to secure the right approvals, managing contaminated land risks, offering innovative approaches to waste management, or converting large amounts of data into valuable insights using emerging technologies and advanced analytics," Charge tells us.
Senversa routinely undertakes strategic advisory projects across a diversified array of markets and clients, be it energy, infrastructure, waste, property, government, or resources and mining. This has recently meant key roles on some of Australia's most significant energy transformation and infrastructure projects, including the environmental and geotechnical investigations for Melbourne Airport's Third Runway project (subject to government approval).
Recently, the company took some time to define what makes Senversa stand out, and subsequently identified six key factors that define the 'Senversa Difference': quality, delivery, partnering, striving to be the best place to work, innovation and ESG leadership.
However, there remain some headwinds that businesses like Senversa continue to watch carefully with one eye trained on the horizon, particularly elements of continued economic uncertainty, the current inflationary environment and challenges around access to people.
"The industry is highly competitive, and Australia remains an attractive market for global competition, so we need to continually innovate to stay ahead of the curve."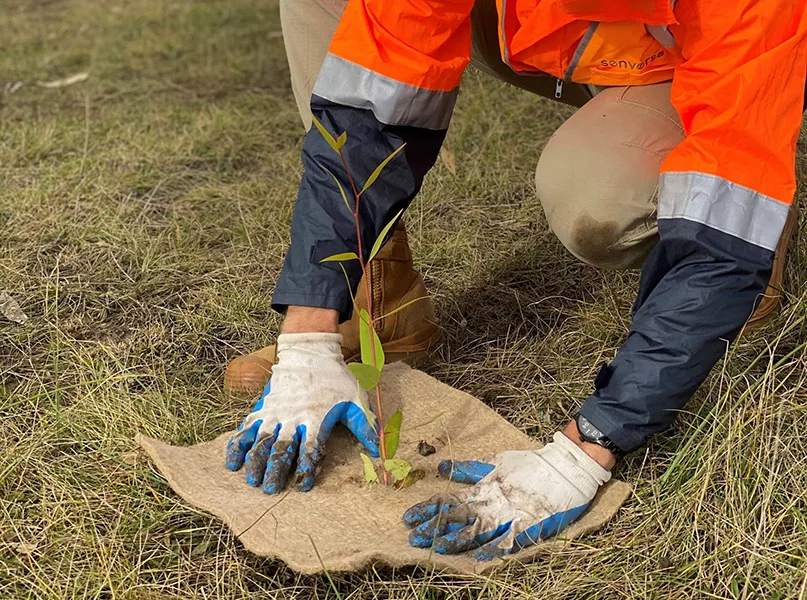 PROUDLY EMPLOYEE-OWNED
As a proudly employee-owned company, Senversa's cultural values are focused on creating an exceptional working environment, fostering professional development, supporting diversity and promoting a sense of shared purpose among its staff. Employee ownership also brings a sense of challenge to contribute to the success of the company, motivating staff to compete with big brands in the industry.
"The decision to become a 100 percent employee-owned firm was built in response to it being the best vehicle to deliver our vision and values. We wanted our firm to be around for the long term, and we wanted our staff to have a say in running the show," Charge explains.
Starting from scratch with a clear vision and set of values allowed Senversa to communicate its approach to any new employees and shareholders.
"One unique aspect of our shared ownership model is that we actively support broad ownership, offering shareholding to less experienced staff, which is not common practice in many other employee-owned firms," he continues.
The company's management and board are actively engaged in the shared ownership structure to ensure transparency and fairness.
Being a 100 percent employee-owned firm has many advantages, such as aligning the interests of the employees with those of the company, creating a strong sense of loyalty and shared purpose, and providing a stable and secure future for Senversa's employees.
"Overall, the benefits of broad-based employee ownership far outweigh the challenges, and we believe that a clear and transparent process for share acquisition is a key factor in our success as a company," affirms Charge.
SETTING A RESPONSIBLE EXAMPLE
Nowadays, companies are expected to be more accountable for their environmental and social impact, and there is a growing trend towards adopting circular economy principles to minimise waste and maximise the efficient use of resources.
Australia has also been seeing a period of updated regulatory drivers, be it policies and regulations to encourage the transition to sustainable energy sources and reduce greenhouse gas emissions, or around clarifying the roles and responsibilities when it comes to protecting the environment or the nation's heritage.
Deeply committed to sustainability and environmental responsibility, Senversa understands that these principles are critical to its success and to the well-being of the planet. In this way, the company takes a comprehensive approach to advancing the principles of the United Nations Sustainable Development Goals (SDGs), embedded across most of its business operations.
"Our commitment to sustainability is reflected in all aspects of our business. From minimising environmental risks through sustainable practices and technologies to achieving net zero carbon emissions, we strive to meet the expectations of our clients, the community and the environment at large," details Charge.
Recognising that the climate crisis is an urgent issue, as a business, Senversa is Climate Active certified and committed to carbon neutrality.
Where the company has residual emissions that must be offset, it seeks local projects that also encourage co-benefits for the community and environment in which Senversa works.
As a professional services firm, the decision has been taken to scrutinise all aspects of the supply chain in this process, and Senversa constantly attempts to identify, assess, minimise and offset any residual emissions. Most importantly, however, the company itself is setting an example that it can use to help its clients along a similar journey of sustainability.
This ongoing commitment to sustainability goes beyond the environment, as making a positive impact is intrinsically linked to the purpose of Senversa and enshrined in its constitution.
"We believe that conducting business in a sustainable and responsible way is not only the right thing to do, but also critical to our operational success. Our commitments to ESG, our employees and our values and priorities are central to our operations, and we will continue to work towards creating a more sustainable future," Charge acclaims.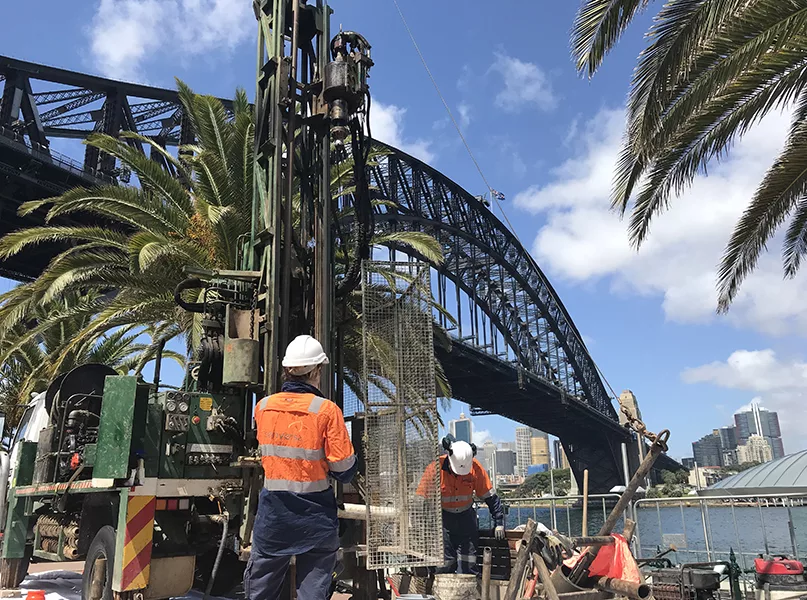 FACILITATING A FLOURISHING FUTURE
At Senversa, the company is focused entirely on delivering its strategic and cultural aims.
The centre of this focus is to continue building its national presence by supporting and investing in Senversa's growing teams, expanding strategically while keeping a close eye on managing risks.
"We're also dedicated to integrating technology and digital solutions across our entire business to optimise our project delivery and enhance client outcomes," Charge adds.
Maintaining financial performance is a further priority for Senversa, as securing this will enable continual investment in the business, people, and providing premium services to its clients.
"As we continue to grow, we remain committed to maintaining and enhancing our positive culture, which is central to our vision and strategic objectives. Our goal is to foster an open, collaborative, and engaging work environment where our people feel empowered to reach their full potential," he enthuses.
Lastly, the sustainability framework is a key part of who Senversa is as a company, remaining fully committed to delivering positive impacts to its employees, shareholders, stakeholders and the environment.
"Whilst the company has succeeded in sustainable growth over the past decade, most importantly we have stayed true to our original vision, culture and values."