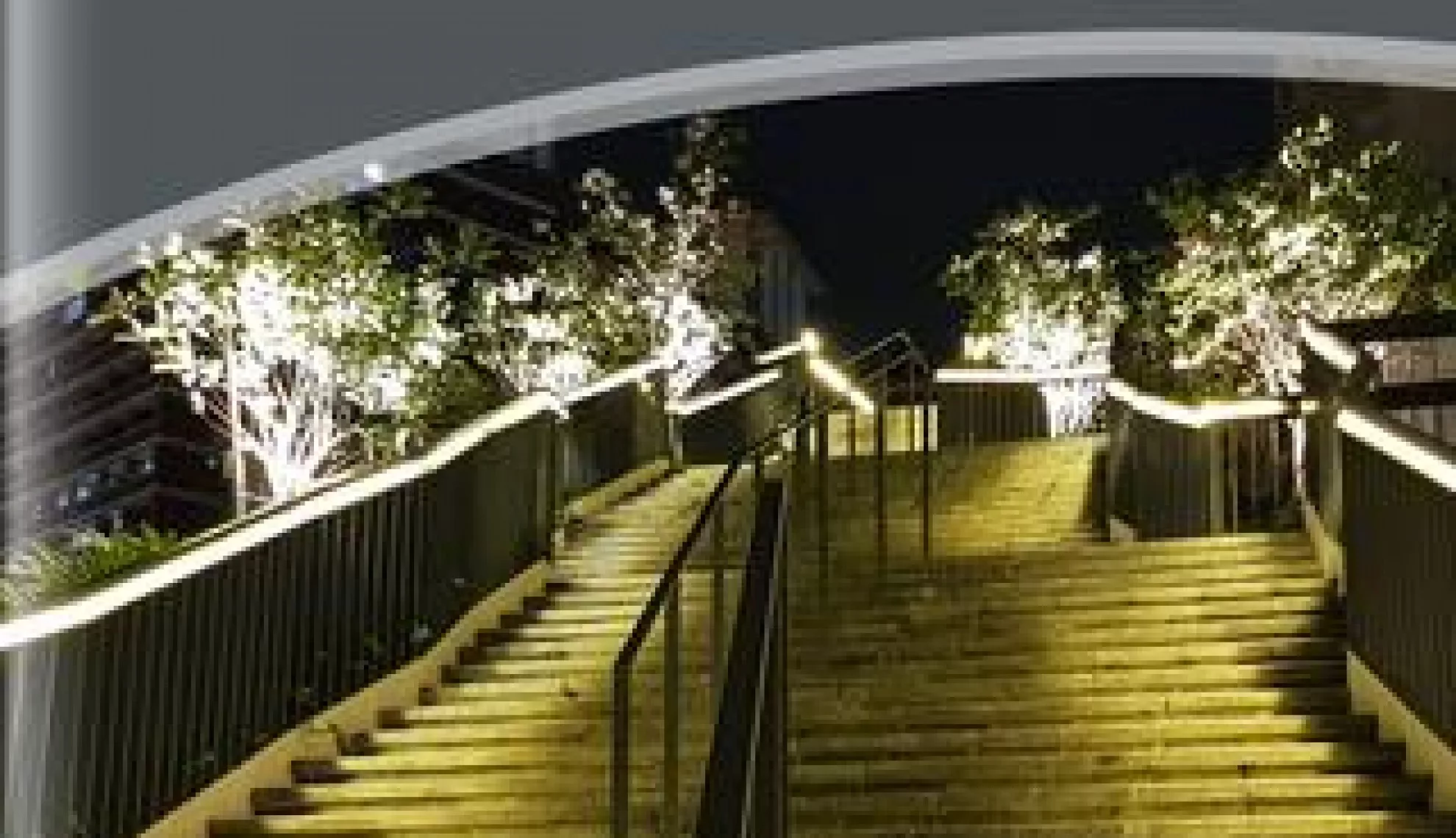 Through the utilisation of exceptional creativity and technical expertise, Meinhardt Light Studio is developing at a rapid rate into a widely-respected entity on a global stage
Writer: Phoebe Calver
Project Manager: Tom Cullum
During its relatively short time in the industry to date, Meinhardt Light Studio has adapted a strategy based around honesty with clients at all times in order to achieve the successful completion of projects.
The Company came to fruition in 2009 as a way to complement the Group structure in the form of a multi-disciplinary consulting firm, beginning as a humble one-man show that has developed into a 20-designer strong entity. In its present day form the Company has three separate offices, and has quadrupled its workload since its doors opened almost 10 years ago.
Despite its excellent achievements in such a short space of time, Shaun Teo, Associate Director at Meinhardt Light Studio is insistent: "Success has not come easily for us, especially when it comes to opening ourselves up for work in new markets. With thanks to exceptional training provided for our designers, we are able to consistently achieve the results required by our clients and do so with their compliments."
The wider Meinhardt Group is a global multi-disciplinary engineering consultancy, comprising more than 4,500 staff across 45 offices worldwide.
The Group Chairman, Dr Nasim Shazad works closely with the Group Chief Executive Officer, Omar Shahzad to provide its subsidiaries with the required engineering consulting capabilities in civil and infrastructure, planning and urban development, structural engineering, mechanical, project management, water and environmental factors.
Meinhardt Light Studio forms a specialist segment of the larger Group, with dedicated capabilities that include façade engineering, environmentally sustainable designs, fire performance engineering, integrated design management, specialist lighting and mission critical facility design.
Strong ethics
At Meinhardt relationships are valued above anything else, treating both its customers and staff like family.
"We work closely together with our staff and encourage open discussion when it comes to ideas for new design," explains Teo. "In order to support these new ideas we upgrade ourselves with the latest technologies available whenever possible, following our philosophies of always learning to create, understand to design and design to achieve.
"With thanks to our strong ethics and philosophies, at Meinhardt we have an exceptionally low staff turnover. We strongly believe in working as a family and as a company we will plan the career path with individuals so that the team will be motivated, improving themselves through the courses and training available."
Through its 'learning to create' philosophy, Meinhardt understands the latest technologies that will offer the best-available and most-suitable products for the project needs, that are most importantly energy efficient.
Teo adds: "With that in mind, we are careful not to over design on a project, which means we are able to save time, energy and the budget of our clients on our projects.
"However, before we reach this stage it is important to understand both the branding and outcome that our client needs, as well as what they want to achieve during the early stages of a project. Coordinating amongst the consultant teams and understanding the design direction are deemed incredibly important, enabling us to work together to understand the design direction that is required.
"With thanks to these features we are able to design both iconic and unique lighting for each project, while ensuring that it is both feasible and buildable."
Enhanced performance
Over the years, Meinhardt has been working on projects in Singapore, Indonesia, Malaysia, Myanmar, Cambodia, Manila, Thailand, Hong Kong, Dubai, Doha, Qatar, India and East Africa; ultimately looking to cover more regions that spread across the Asia Pacific, including Korea, Japan and Australia.
In order to meet with the demands of increasing its services, the Company makes regular updates to support its top-class standards. Alongside upgrading the team software to the latest BIM specialist options available, it has invested $20,000 on two high performance desktops for the aforementioned software.
"We also ensure that our laptops and computers are upgraded for the fastest performance every two years," continues Teo. "With such quality systems and staff to match, we are able to secure the certainty that our service will meet with clients' requirements, while the quality is consistently improved."
In terms of the services required by clients, Meinhardt carries out technical lighting audits, product design and development, day lighting analysis, maintenance schedules and a variety of other specialised lighting services that can be provided upon request.
Design philosophy
"We have developed a lighting strategy and design philosophy that works perfectly in accordance with the architectural intention, considering environmental and human factors to ensure we offer competitive service," Teo describes. "As previously mentioned, it is the communication of idea through words, images, diagrams and animations that makes this a true success."
One of the key factors to its success over the years has been the coordination with other consultants, in order to integrate the lighting into their drawings. This integrative relationship mean that the other consultants are able to provide advice on colours and finishes, while also specifying lighting equipment and controls that are locally available to minimise energy consumption and carbon footprint.
"What makes us truly different from the rest is our international branding and the subsequent access to other countries that allows us to experience continuous learning," concludes Teo. "Our global offices always share their views on the latest trends and involvements, including the mistakes made and lessons learned over the years.
"This dramatically lessens mistakes made within the Company and allows us to improve ourselves and our service in the future. I hope that in three to five years from now we will have continued on with our upward trajectory within the market, contributing to sustainable design and the best-in-class projects for our clients."
VIEW Meinhardt Light Studio BROCHURE