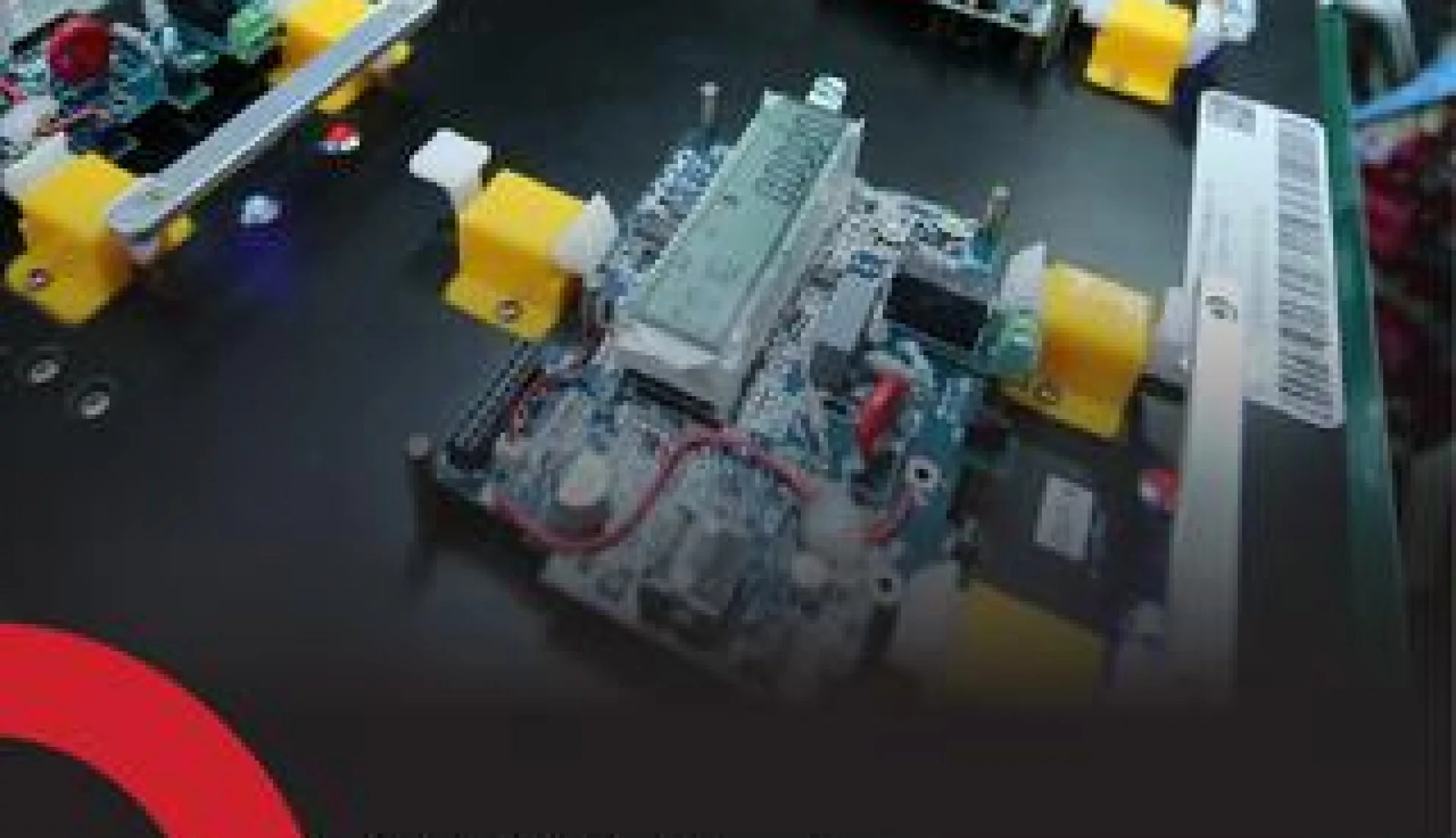 Challenging Technology Through Smart Energy Solutions
The concept of EDMI's smart metering solution is a universal one, which has sparked interest in countries around the world
Writer: Emily Jarvis
Project Manager: Donovan Smith
EDMI Limited, a subsidiary of Osaki United International, is an international leader in the design and provision of smart energy solutions. Dedicated to innovation and accuracy, EDMI has been trusted for more than 35 years to develop, manufacture and deliver the very best in technologically advanced smart energy meters and metering systems for the global energy industry. The result of exacting and extensive research and development, EDMI's quality products are designed with the end-user in mind. Further, more than 1,830 staff worldwide drive the company forward to make sustainable energy and grid management a reality.
EDMI smart meters help customers manage energy distribution, load consumption and meter data more efficiently via tried and tested software and two-way communication. "We believe that our smart meter technology goes beyond simply recording data. The product is a useful automated and low maintenance system that can easily become an integral part of a company's network," says Mr Lee Kwang Mong, CEO of EDMI.
With the electricity smart meter already gaining traction in the mainstream market, EDMI is now preparing for the launch of its communications hub and smart gas meter, which will complement the solution. The hub will securely collate and communicate useful energy consumption data from both the electricity meter and gas meters. The hub sends data securely to a central database and delivers metering, monitoring, reporting and analysis services for electricity and gas; and Mr Lee believes its importance to energy infrastructure in the future should not be underestimated.
Smart solution for the world
Speaking previously with EDMI in 2014, we learned that the company's smart metering solution was experiencing huge success in the UK. The country plans to install 53 million smart electric meters in 30 million homes and small businesses by 2020. "Currently, we are pleased to say that we are on schedule and working with the DCC (Data Communication Company in the UK) to ensure our products are fully tested before roll-out," says Mr Lee.
The demand for smart gas meters has been growing in the UK and other European countries. "Our experience in the UK market has shown that we often need to provide a dual fuel solution. This integrated solution which will collate all forms of energy consumption including water will in time spread to Asia, Australia and other parts of the world," he adds.
In native Singapore, EDMI is in the process of deploying some 45,000 smart meters for Singapore Power, one of the largest corporations in Singapore as the initial phase of a smart grid project to put Singapore at the forefront of smart energy conservation. Furthermore, EDMI has plans with its parent company, Osaki Electric, to become involved in some of the most significant smart grid projects in Japan.
"Across the Pacific in Australia, the regulators are promoting the 'Power of Choice', a concept which will place the choice of energy supplier in the hands of the consumer. This will move Australia towards a retailer-led competitive market structure similar to that in New Zealand," says Mr Lee. To meet this market change, EDMI has developed the EDMI Energy Cloud, a full end-to-end system that delivers high availability and capacity on an advanced AMI head-end, an integrated MDMS and a customer energy management and analytics portal. The EDMI Energy Cloud is delivered in a hosted manner making it a cost-effective solution with a quick-time to market.
"In the next three years, when this project gets off the ground, we will certainly have established our credentials as a leader of smart meter solutions around the globe," says Mr Lee.
Proven technology
With more than 35 years' experience and over half a million EDMI smart meters installed in the UK alone, EDMI's products are tried and tested, assuring its customers through the promise of working with a company with a proven track record.
Creating a universal product
With a new year comes new technology and EDMI will continue to invest heavily in research and development to follow the latest energy trends. "We work alongside each energy supplier to improve our software and product line. This is on a continual basis if we are to keep abreast of the market," says Mr Lee.
While smart meters and systems are designed for global usage, EDMI has to adjust its meter for application across each country as Mr Lee explains: "For example, in the UK our devices have to comply with UK requirements set out by various bodies including the government and industries. Each country has different functional requirements and service levels for smart metering solutions and so we must adapt our core product concepts in order to comply."
Staying ahead
EDMI expects strong and sustained demand for smart metering solutions as energy providers around the world continue their quest to become more environmentally friendly and deploy advanced technologies for their distribution efficiencies. "Governments around the world are showing interest in our smart meter offering in order to reach their energy efficiency goals. Our market share in existing markets such as Asia remains very small and we still have plenty of room to grow," Mr Lee adds.
It is vital that the company stays ahead of the curve: "Once you make a move into this market, the best way to continue on the road to success is to innovate. The need for a way to manage energy consumption will remain for the foreseeable future, even during periods of market downturn."
Early adopters
In just a short space of time, EDMI has gone from offering smart energy meters to offering a whole host of new communication devices. "As early adopters of the smart metering solution and systems, our reputation in the field has secured our place in the market and even in associated markets such as communication technologies," says Mr Lee.
With the desire to remain competitive, EDMI continues to re-evaluate product design and functionality through heavy investment in research and development. It plans to continue to widen its global reach with the customers in mind. "We have a significant number of orders behind us and a world-leader status. As a result, we can look towards the future with excitement as there is no limit to where we can go," surmises Mr Lee.
VIEW EDMI BROCHURE