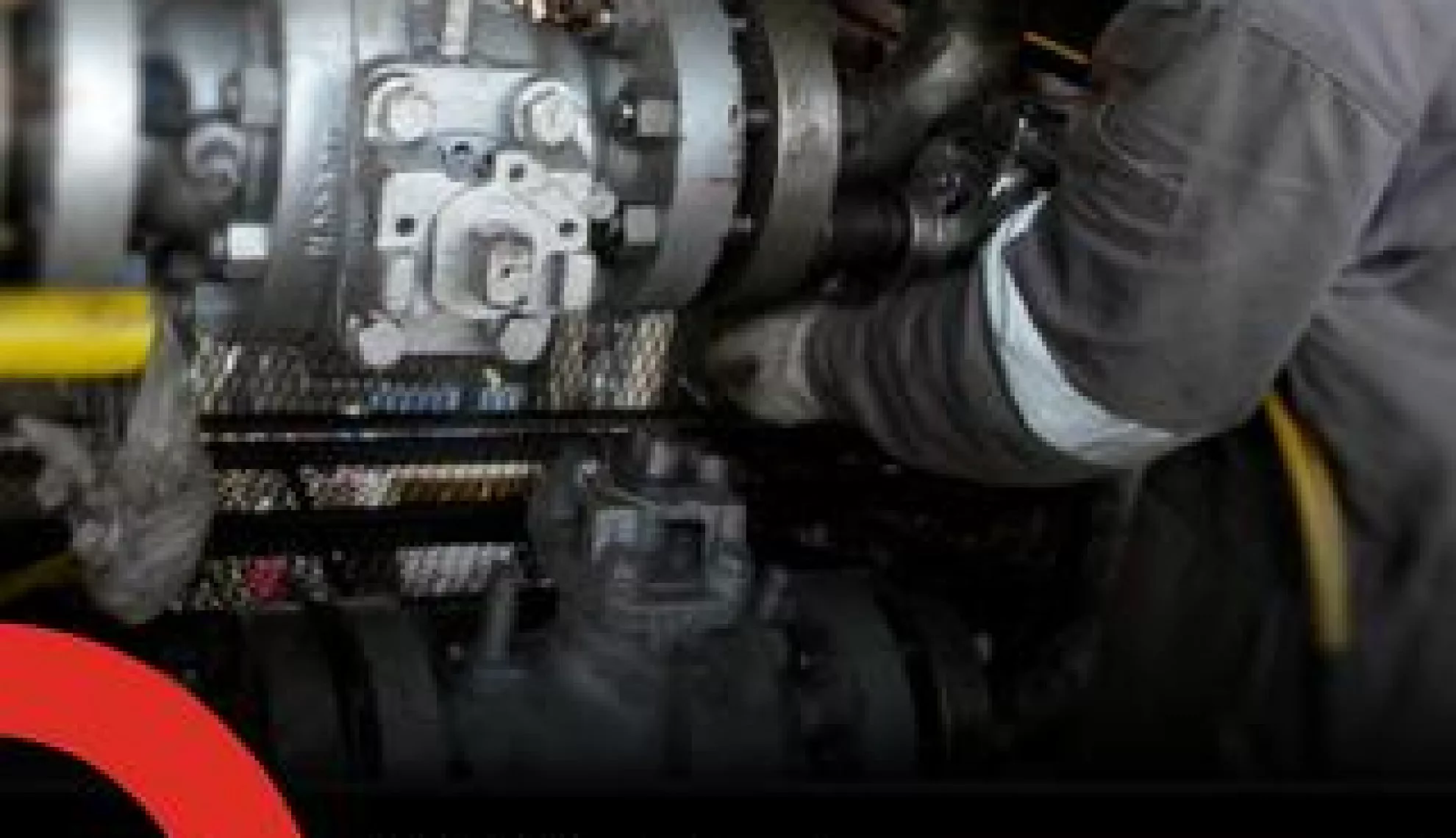 "Progress never stands still. And neither do we"
Gates has enjoyed an international business presence spanning over 100 years and today, remains the leading manufacturer of fluid engineering components
Writer Emily Jarvis
Project Manager Arron Rampling
Gates Corporation is a global, diversified industrial company that provides precision products, services, and systems for power transmission and fluid transfer applications that power progress and foster long-term customer and employee relationships.
Gates advances the science of motion performance in ways that reduce total cost of ownership with an almost endless range of industrial and automotive solutions. As a result of an exemplary compliance to HSE (Health, Safety and Environment) policies, the company is a trusted partner in major end markets including: energy/ exploration/extraction, automotive, infrastructure, agriculture, process and speciality and transportation.
The Science of Motion Performance
Gates hoses enable the movement of a wide range of fluids – from crude oil to chemicals to the finest wines. Gates belt systems transfer power to a wide variety of industrial equipment, from rock crushers to cement mixers and air conditioners to alternators. Gates hydraulic systems transmit power to all types of machines, from mining and construction equipment to agricultural equipment used to harvest and process the crops needed to feed the world. In short, if it moves you, there's a good chance Gates has a part in it.
Global Footprint
Gates Corporation sells products directly through a network of 150,000 valued partners worldwide. The company has enjoyed an international business presence for over 100 years and today is supported by over 14,000 employees, across 106 locations in 30 countries and regions in such diverse locations as North and South America, Europe, Middle East, and Africa, the entire Asia Pacific region, and India. The Gates Corporation World Headquarters is located in Denver, Colorado, employing more than 500 dedicated professionals.
Comprehensive History
Over 100 years ago, when Charles C. Gates bought The Colorado Tire and Leather Company in 1911, little did he know his small shop in Denver would evolve into a leading rubber products company. The Gates Rubber Company, as it was called, grew into one of the world's largest manufacturers of industrial and automotive belts, hoses, and related products. In 1917, John Gates, Charles' brother, invented the rubber and fabric V-belt and made history. The belt's success propelled Gates to become the world's largest manufacturer of V-belts, a title it still holds today.
In 2003, The Gates Rubber Company became Gates Corporation to reflect its expanding range of industrial brands, product lines, and customers. Now into the next 100 years of its history, Gates is focused on its enduring tradition of powering progress through engineering excellence.
This year, Gates Singapore went through a major renovation, which completed in March 2014. This enabled the company's facilities to handle more comprehensive engineering works and in turn, closely focus on the associated health, safety and environment practices. "With the relevant quality management systems and accreditations in place, customers can be confident when working with Gates. Our compliance to HSE regulations in the industries of oil & gas, heavy marine and shipyard maintenance is what makes us stand out from the competition," comments the company.
Fluid Engineering
As the market leading fluid engineering company, Gates provide a large range of drive and control solutions to the oil, gas and marine markets including design engineering, product supply and after sales service.
"We offer hydraulics, filtration and pumps expertise to the marine, offshore, oil & gas and industrial sectors," says the company. With offices in 16 countries, Gates Engineering & Services are strategically located to meet market demands for high quality products and services.
Leading Manufacturer
For many years, Gates ES (Engineering & Services) have been a leading manufacturer and have partnered with the world's leading manufacturers of fluid engineering components and created value addition through design engineering to create end user drive and control solutions.
With a full range of hydraulic hose and couplings covering all main industry standards – including SAE and DIN – at its disposal, Gates products meet the needs of even the most aggressive industrial applications. Designed to meet current and future customer requirements, all products are manufactured to global designs developed in the USA and Europe. They must all meet stringent quality and performance standards before carrying the Gates name.
As a Gates Certified Roughneck Programme distributor, Gates E&S is equipped to meet specific oil field customer needs with a full line of products that are designed, manufactured and tested to maximise uptime and keep rigs drilling faster, longer and safer and most importantly – without fail.
Powering Progress
The Gates Engineering & Services quality philosophy creates the foundation on which the highest level customer care is built. Where drive and control solutions are required, Gates E&S are the first choice solutions partner. Company capabilities extend to: tubing, filtration, flushing, contamination monitoring, chemical pickling, hydroblasting and district cooling.
"When fluid engineering solutions are required, we have the answers. A large team of design engineers are on hand to work with customers and deliver results."
As the markets where Gates Engineering & Services operate are tough and time sensitive, in such circumstances it is evident that customers need reliable solution partners; people who are conscious of deadlines, innovative in design and always willing to seek the best solution for the customers' needs. "We are able to deliver on all these counts," comments the company. As Gates E&S look to the new year, the company will be diversifying its current product and service offering to include downstream solutions, which will further enhance growth and prosperity.
VIEW Gates Engineering & Services BROCHURE