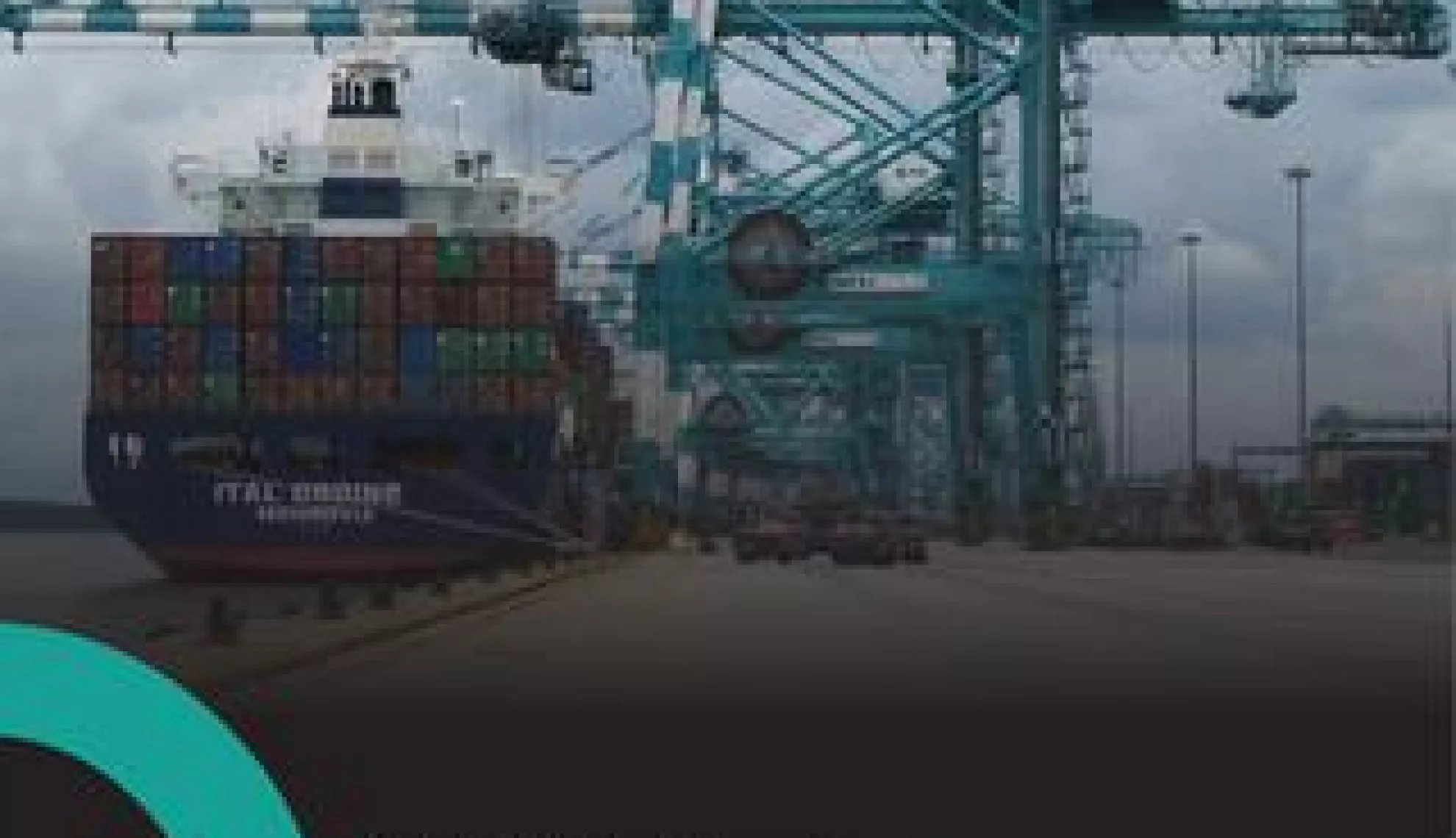 The Preferred Port of Choice
CEO, Glen Hilton expects the global container market to grow in 2015, primarily as a result of global shipping access. The company is focussing on increasing port capacity as a result
Writer: Emily Jarvis
Project Manager: Mark Skillicorn
With a vision to be the preferred port of choice in Southeast Asia, the Port of Tanjung Pelepas (PTP) strives to provide unrivalled port services to the global market.
Just 45 minutes from the confluence of the world's busiest shipping lanes, PTP's strategic location makes it easily accessible from the Straits of Malacca. Situated on the eastern side of the mount of the Pulai River in Southwest Johor, PTP is a naturally sheltered deep water port near the Malaysia-Singapore Second Crossing with a turning basin of 600 metres and 12.6 kilometres of access channel for two-way traffic.
Accorded with Free Zone status in 1997 and Free Zone Authority management in 1998, PTP is governed by the Free Zone Act 1990 which is enforced by Malaysia's Ministry of Finance. This status promulgates the local container trade volumes of the port and forms part of the hinterland cargo catchment area. PTP has experienced steady growth since the port opened 15 years ago, when it first moved 400,000 TEU in 2000.
Free Zone advantages
There are many benefits and advantages of doing business in a Free Zone. The direct connection to the port terminal provides efficient and cost effective container movement between the Free Zone and the port, creating convenience for the container trade.
Moreover, companies are exempt from customs, sales and service taxes; all customs formalities regarding all import and export declarations are carried out using internal Free Zone Information Processing Systems (FZIPS).
PTP's operations are as environmentally friendly as possible, providing good connectivity by sea, road, air and rail to the rest of the world via an integrated logistics hub within the Iskandar Economic Zone. The company's international standard of security compliance ensures a safe and secure business environment with an abundant supply of water and electricity.
The Port's Free Zone land comprises five phases with a total area spanning 640 hectares. Phase One and Phase Two account for approximately 256 hectares and have been developed with basic infrastructure requirements such as electricity supply, water supply, telecommunications facilities, roads and drainage.
More than 80 percent of the developed land within these phases has been subleased to various local and global companies. Phases Three, Four and Five – which constitute of 383 hectares – have the potential to be developed to expand PTP's current Free Zone development.
Record TEU in 2014
According to CEO, Glen Hilton, PTP hit a record eight million TEU in 2014, surpassing 8.6 million TEU. "Passing this latest milestone further underlines our position as the leading container terminal in Malaysia," he said.
"We certainly could not have done this without the commitment and the dedication of our staff to provide fast and efficient service over the years. We are also thankful to the government and local authorities, customers and all of our stakeholders for their continuous support," said the CEO.
"The completion of our berth 13 and 14 in the second quarter of this year complete with new advanced equipment has increased PTP's capacity to 12.5 million TEU a year. We are expecting the container market to grow primarily on the back of global shipping access hence utilising our port capacity.
"Hitting the nine million TEU mark is our target for 2015 and it will certainly create another great milestone for PTP," he added.
PTP continue to exceed customer expectation, driven by results through its innovation and continuous improvements to products and services. By working together as a team and adhering to strict health, safety and environment practices, the company demonstrate integrity in all of its words and actions.
"We are confident with strong organic growth from PTP's existing customers as well as volume from new customers will eventually increase our container volume over the next three to five years, and thus enabling the port to continue becoming the catalyst for economic and social benefits to Johor State and the Iskandar Malaysia region," he concluded.
VIEW Port of Tanjung Pelepas BROCHURE