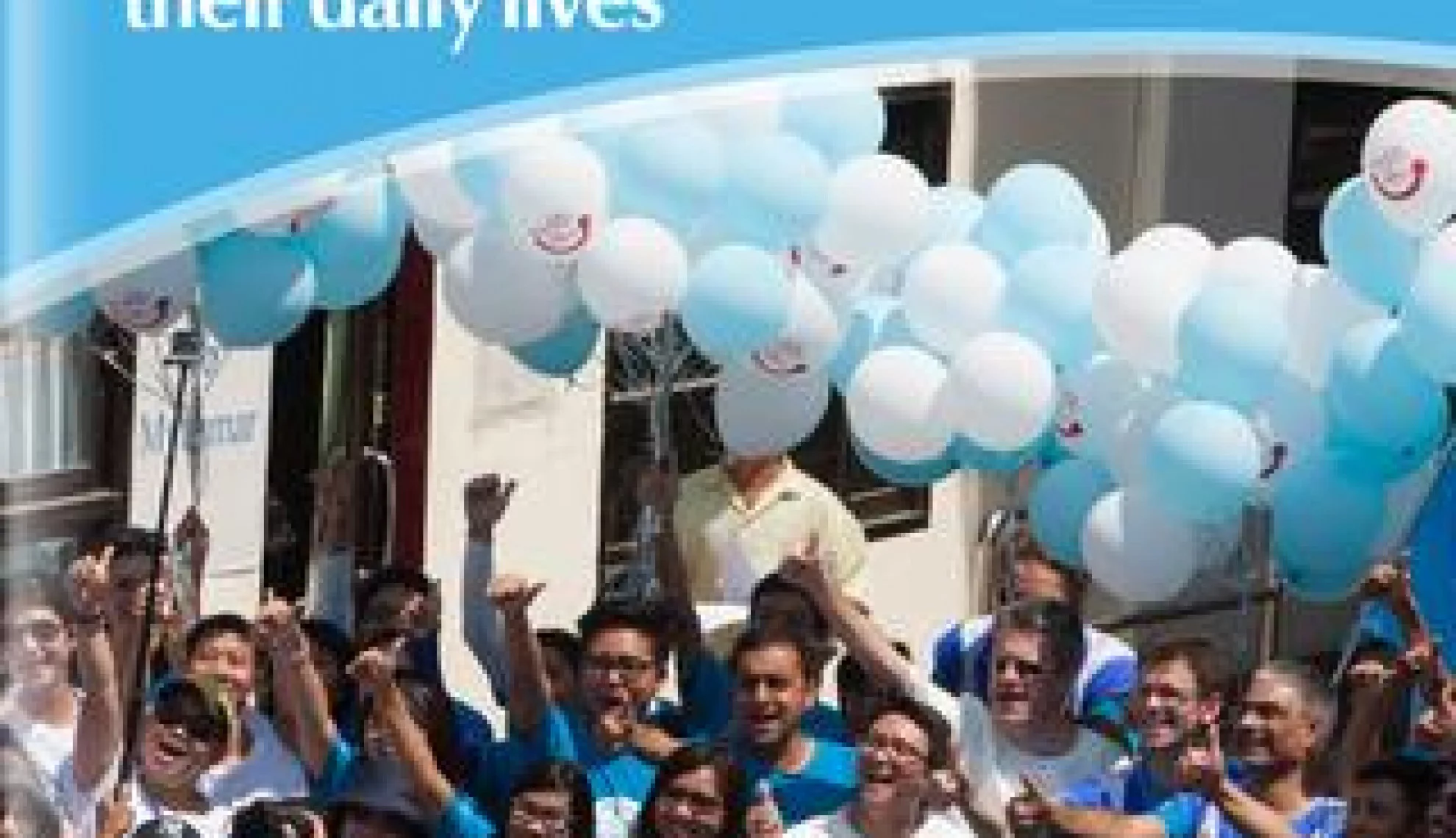 Affordable, Simple, Available
Writer: Emily Jarvis
Project Manager: Donovan Smith
Myanmar's telecoms sector has seen drastic change in the past three-five years, mirroring the rapid growth of leapfrog technologies across the world's emerging economies; but at a notably accelerated pace. Driven by this unexpectedly high demand for mobile data services and network coverage, Norwegian-based telco, Telenor was keen to capitalise on Myanmar's burgeoning telecommunications sector with a strategy to enrich the daily lives of people across the country.
"Telenor Myanmar was selected as a recipient for one of two licences awarded in early 2013. We are very proud to have received the licence out of the 91 companies to apply. This was thanks to our strategy which is focused on four pillars; building a technically-advanced and extensive mobile network, driving significant growth and affordable services, providing an excellent customer experience and service, and becoming a market leader in the country," explains Petter Furberg, Chief Executive Officer, Telenor Myanmar.
Preparing the vital infrastructure needed to modernise Myanmar's existing telecommunications in July, 2013, Telenor's investments continue to create long-term value for all its stakeholders and society. The network was successfully launched in late September, 2014 and, having achieved more than 16 million customers so far, the Company is now seeing the fruits of its investments.
"This is due to a number of factors, including Myanmar's status as an emerging economic force in the region," says Furberg. "Myanmar was a one-operator country prior to our entry and the price of smartphones, as well as the high-cost of data and SIM cards were pricing a lot of people out of the market. All of this has changed now; prices are falling, infrastructure is developing and network coverage is increasing. SIM cards are now much cheaper at around US$1.50 and prices for voice and data packages continue to decline. Customers are increasingly choosing Telenor as their service provider as they recognise our continuous investment in making the network the best it can be. To date, we have achieved around 70 percent network coverage and deployed more than 5,800 HSPA towers all capable of both 2G and 3G; with the long-term vision to reach at least 90 percent coverage in the next five years."
Keeping things simple
Adhering to a simple set of values based on the principles of transparency, affordability and availability, Telenor Myanmar is committed to delivering a relevant and high quality product and is communicating this message to its customers through increased visibility at street-level. With the highest number of shops served by the Company's network, Telenor already has a strong foothold locally. "Building our reputation from the ground-up is just one of the ways we can show that our organisation is to-the-point about what we are here to do and what we offer," says Furberg.
"Meanwhile, customers want more out of their handset and it is our job to answer their needs as efficiently as possible and as simply as possible."
After implementing measures to cope with the extreme demand for data in Myanmar – initially anticipating a more gradual growth pattern and progression from 2G to 3G capabilities which the Telenor Group had experienced in other markets previously – the Company proved that it had the flexibility to invest in state-of-the-art technologies to remain ahead of the market competition.
"The uptake of data has been one area that has surprised us the most. Deploying 2G in rural areas and 3G mainly in the cities initially, we quickly realised this wasn't enough for our customers and began investing in the infrastructure required to fulfil the local need," says Furberg. "Our market research found that more than 67 percent of our customers were using a 3G-enabled phone, so we quickly adapted our offering to cater for this market. Today, we have the largest 3G coverage out of all the telcos and have just begun testing 4G in several urban hubs.
"It is worth noting however, that we exist to provide mobile communications for all and in order to do this, we are active in the local communities to find the best solutions that help drive local content. 2G handsets remain a core part of our offering, representing the more accessible devices for the mass market."
Wave Money
Having already made huge upfront investments in the country's telecommunications infrastructure, Telenor is now focused on ways to add value for customers by following in the footsteps of many other developing economies; starting with bringing financial inclusion services to customers.
At the tail-end of last year, the Company announced a mutually-beneficial joint venture with Yoma Bank for the roll-out of its digital payment service, Wave Money, which will allow customers to transfer and receive money through local storefronts called 'Wave Shops'.
Furberg comments: "In terms of its technological development, we consider ourselves a late entrant to Myanmar's communications market. This means we must strike a balance between traditional telecom services as well as going directly to deploying the latest services that are in demand from customers.
"With roughly two-thirds of the population here owning a smartphone, we have a fantastic interface from which to provide services that leapfrog old technologies. Less than 10 percent of the population have a bank account, but more than 40 million SIM cards have been sold in the country, creating a major network for e-money services."
Wave Money is due to be launched in the next few months, allowing customers to store cash in digital wallets (e-wallets), transfer funds electronically and take out physical notes through a network of agents. Moreover, Myanmar's Government is also beginning to seize the opportunities that mobile services bring and Telenor hope to align with their vision for a more connected society going forward.
Perfect timing
Myanmar's telecoms are currently in the development phase and significant time and investment is needed to iron out the challenges. Despite this, the country is seeing promising and rapid growth in demand for mobile telecoms and subsequent value-add services that enable access to additional communications, health, financial services and more.
What was once an overwhelmingly large task laden with significant amounts of responsibility to transform Myanmar's telecoms sector has now turned on its head and become a success story. Having developed an improved ecosystem, supported by the relevant upfront infrastructure investments, Telenor has played its hand to help customers get the full benefit of its network.
"Given that the infrastructure is now firmly in place to cater for increased demand, telecoms in Myanmar is tipped to experience even more rapid development than we have seen so far. And the timing couldn't be more perfect; with the price of smartphones and SIM cards decreasing causing subscriber numbers to increase," Furberg highlights.
Telenor Myanmar strives to bring further mobile services and solutions that will stimulate progress, change and improvement which will serve to improve social distances and empower customers to get the full benefit of being connected.
"The emerging state of this economy is what makes Myanmar unique. Telenor is therefore a part of something historic; having taken a mere one-and-a-half years to rapidly change the telecoms landscape," the CEO concludes.
"Combine this with the huge investments being made across the country's core industries – including investments in roads and other civil infrastructure – Myanmar's economy holds huge potential for unprecedented growth in the next five-10 years which we want to be a part of."
VIEW Telenor Myanmar BROCHURE