Phillip Henderson, CEO of Vodafone Cook Islands, highlights how satellites and high-speed data can deliver quality connectivity.
AT THE SPEED OF SATELLITE
To improve living standards across the Cook Islands, high-quality and affordable information and communication technology (ICT) services are essential.
Cook Islanders at home and at work rely on a wide range of these ICT services daily, to connect with friends and family and conduct business.
For 30 years, the Cook Islands had been serviced by a single telecommunications provider. Partly owned by the government, it was responsible for delivering universal access and pricing, a unique arrangement that delivered on its objectives.
That is until 2019, when the government recognised that the Cook Islands would benefit from competition in the telecommunications services market.
"In the last few years, the telecoms sector in Cook Islands has been fully deregulated with an open market for competition," notes Phillip Henderson, CEO of Vodafone Cook Islands.
"This means we really get to test just how good we think we are, and ultimately customer choice will determine that."
With the passing of government legislation to open up the telecoms sector, Vodafone Cook Islands was issued with a new 15-year license to operate telecommunications networks and provide services in the South Pacific country.
Vodafone Cook Islands has a continued obligation under its current license to provide a universal service with universal pricing, and has overcome challenges such as its remote geographic location to deliver for customers.
"We offer the full product suite of telecommunications services to serve the whole nation, as part of our drive to maintain connectivity for everyone with quality services at a competitive price," Henderson outlines.
"Our vision to provide better connectivity to the people of the Cook Islands is at the heart of everything that we do, and we will always be motivated to expand our services and deliver the best quality we can for our people."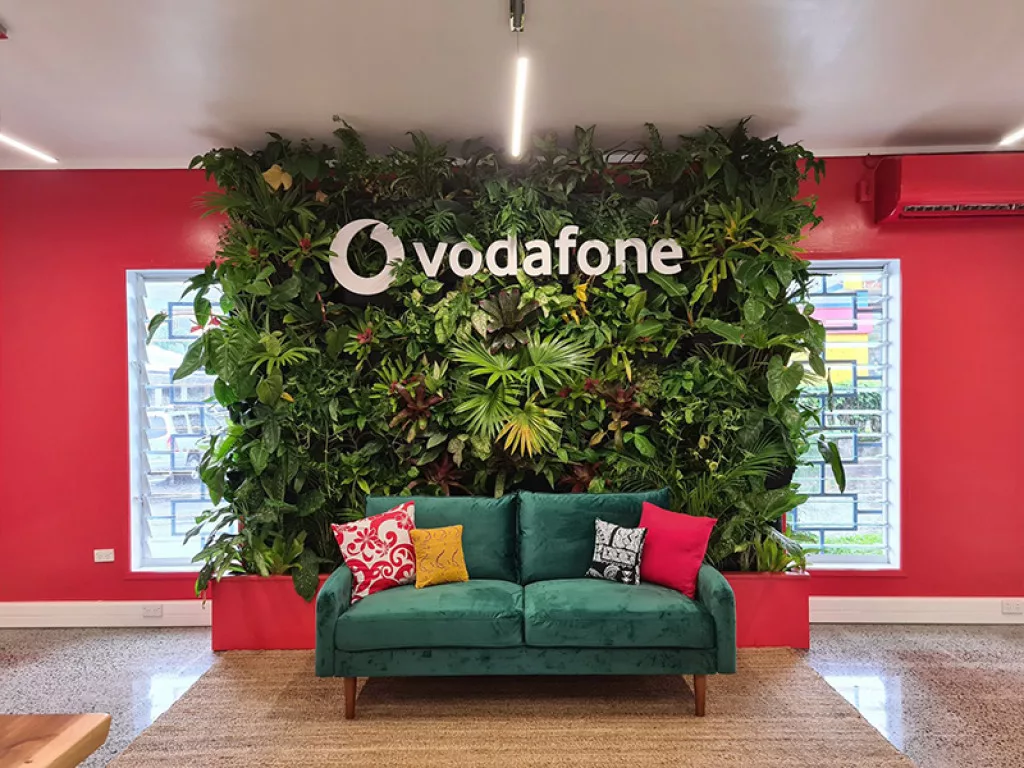 NEW HORIZONS
With 90 employees and offices nationwide, Vodafone Cook Islands operates in what is clearly an evolving telecommunications industry, and one that presents exciting opportunities.
As technology advances, the company's operations and services will continue to adapt, making telecoms a very attractive and interesting space to work in.
"There are always opportunities to grow into, and unknown territories to discover in this space of work," Henderson tells us.
"I've worked in this industry for over 30 years, and I haven't grown tired of it because there's always something new on the horizon."
Working on the vendor side of the industry throughout his career has provided Henderson with a much greater perspective and knowledge of the full telco domain.
A born and bred Cook Islander, Henderson has headed some significant technology rollouts in the Pacific throughout his career, including Gigabit Passive Optical Networks (GPONs) in New Caledonia and Tahiti, a fully IP-based UTMS Terrestrial Radio Access Network (UTRAN) in Vanuatu, and a pilot project for autonomous trucks used in mines across Australia.
Vodafone Cook Islands is just as innovative in the way it uses satellite technology, to connect the islands and deliver a public switched telephone network (PTSN), mobile and broadband internet services.
"We also provide the infrastructure to transmit the main TV and radio broadcast service to all connected islands, and are resilient and adaptable to the evolving climate of technology advancements," adds Henderson.
"We will be migrating satellite services to the latest generation of the O3b mPOWER satellite constellation in a domestic hub configuration, to take advantage of Manatua cable connectivity"

Phillip Henderson, CEO, Vodafone Cook Islands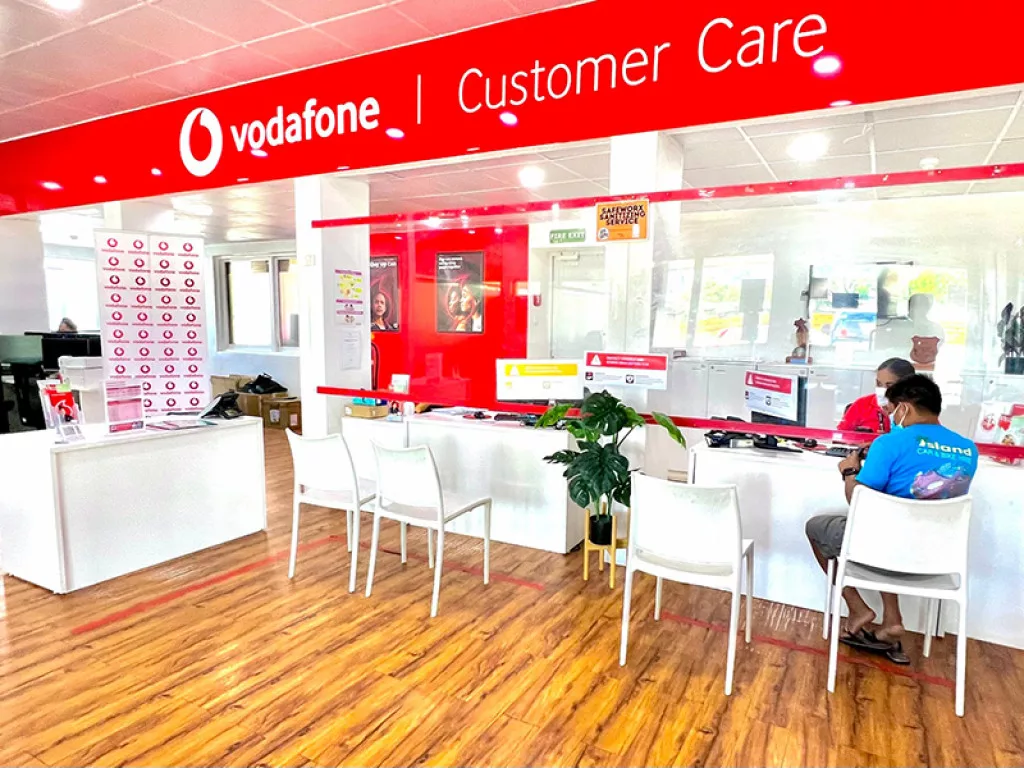 SATELLITE COMMUNICATIONS
There has been 4G+ mobile cellular connectivity in the two most populous Cook Islands, Rarotonga and Aitutaki, since 2016.
As a result of Vodafone Cook Islands upgrading its mobile cellular network to the two islands, an impressive 92 percent of the country's population now has access to 4G+.
To the delight of residents, the company has also recently launched a pilot project, to Manihiki, an atoll in the Northern Cook Islands, and plans to deploy 4G+ to the Southern Cook Islands in the coming year.
"As part of our Pa Enua network refresh project, in the first half of 2023 we will be upgrading the mobile network and migrating satellite services to the latest generation of the O3b mPOWER satellite constellation in a domestic hub configuration, to take advantage of Manatua cable connectivity," Henderson informs us.
Vodafone Cook Islands has partnered with advanced satellite bandwidth capacity provider O3b since 2013 to deliver high-speed broadband, and O3b mPOWER will deliver efficient, high-performance network communications.
Scheduled to launch in December 2022, the performance of the O3b mPOWER satellite communications system, coupled with the high-speed data connectivity of 4G+, will provide Cook Islands customers with a secure managed network that meets current requirements and has the flexibility to adapt to changing needs.
"Vodafone network connectivity for Pa Enua will be delivered over various technology platforms, the most prominent being O3b mPOWER," confirms Henderson.
The medium Earth orbit (MEO) O3b mPOWER system will bring even more flexibility, scale, and performance to the Cook Islands, providing an equivalent experience across the entire country.
O3b mPOWER satellites have beams with smaller footprints and flexible throughputs, so each island can get its own dedicated beam to match required demands.
"To increase the maximum capacity per terminal/beam, O3b mPOWER has the flexibility to point beams directly to a wider range of internet data gateway locations," Henderson explains.
Another feature of the O3b mPOWER constellation is that it can provide a direct connection between the islands.
Unlike the first-generation O3b services that have been operational in the Cook Islands for the last seven years, there is no requirement for an external gateway that acts as a go-between to interconnect the outer islands with Rarotonga.
"The O3b mPOWER constellation can provide both domestic and international connectivity at the same time," Henderson shares.
"Vodafone Cook Islands has a strong partnership with O3b, and will be collaborating as new service opportunities become available. We have confidence in how the O3b service complements, extends, and protects the Manatua cable service."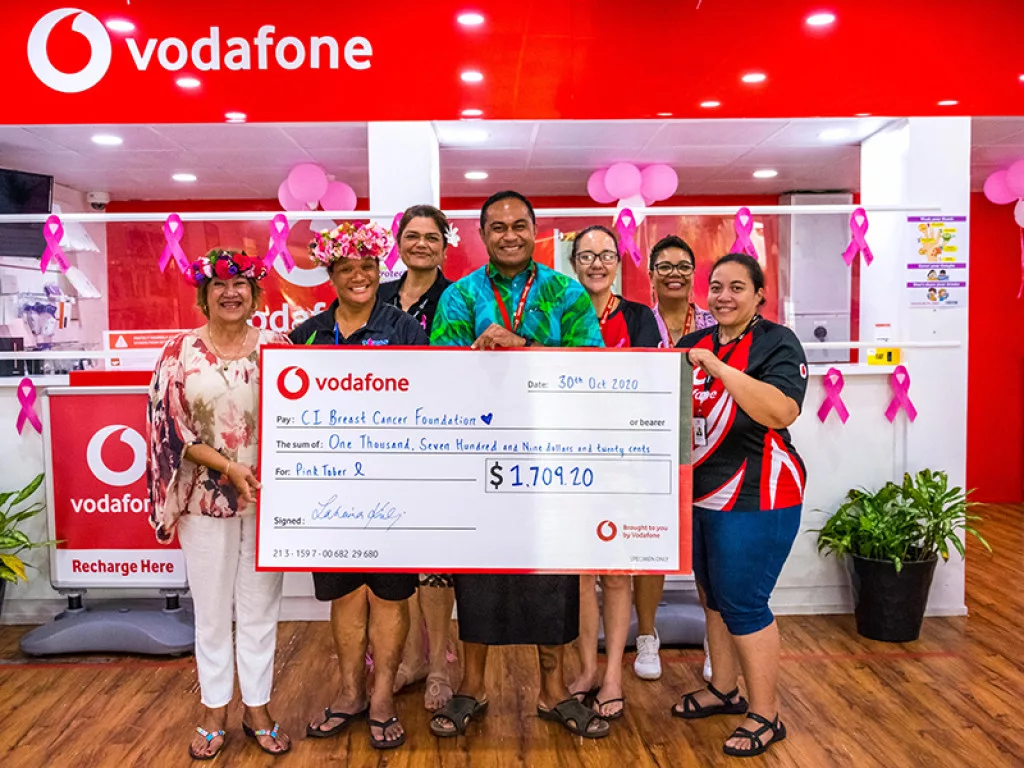 DATA CENTRE DRIVE
Having downsized physical hardware in its existing facilities, Vodafone Cook Islands is now opening up secure data centre capacity.
The company's three purpose-built data centres in Avarua, Aroa and Aitutaki ,offer a highly secure and protected environment for ICT infrastructure, which also houses critical customer data and ICT assets.
"Connectivity is provided primarily through the Manatua submarine cable system, which extends from Samoa across to French Polynesia, and at the Avarua and Aroa data centres we have on-site satellite communications to the O3b constellation," Henderson says.
"At each data centre, we are able to offer rack space or entire racks for hosting equipment, and we are happy to look at providing for specific hardware requirements. This capability is part of a concentrated Infrastructure as a Service (IaaS) offering to our business community and government."
Hospitality as a Service (HaaS) has also been successfully launched by Vodafone Cook Islands, in which the company takes on the ICT infrastructure of hotels.
All of the hotels' applications are hosted on virtual machines at one of the Vodafone Cook Islands data centres, connecting hotel rooms using GPON fibre and removing active ICT components from within the facility.
"65 percent of hotel rooms are connected using HaaS, with the two largest hotels running this service for the last three years," reveals Henderson.
"It allows hotels to focus on guest services, and leaves the challenge of maintaining high-quality telecoms and internet services to Vodafone Cook Islands."
In the last year, the company has also finished deploying a new business support system (BSS), a major change to operations to help streamline processes and incorporate financial packaging, point of service (POS), and inventory with Vodafone Cook Islands' customer relationship management (CRM).
This has been a big investment for the company, and is still to be realised with the full potential of the new BSS through Hansen Technology's Dynamics 365 Navibilling and the features available to assist with its operations.
Another service that is well known globally but still in its infancy in the Cook Islands is mobile money.
"Taking the lead from our sister company in Fiji, where mobile wallets are now the norm, we see this as a growth opportunity for the Cook Islands to enable those in the outer islands to access mobile money as we move towards a more efficient cashless society, particularly for the outer islands," Henderson details.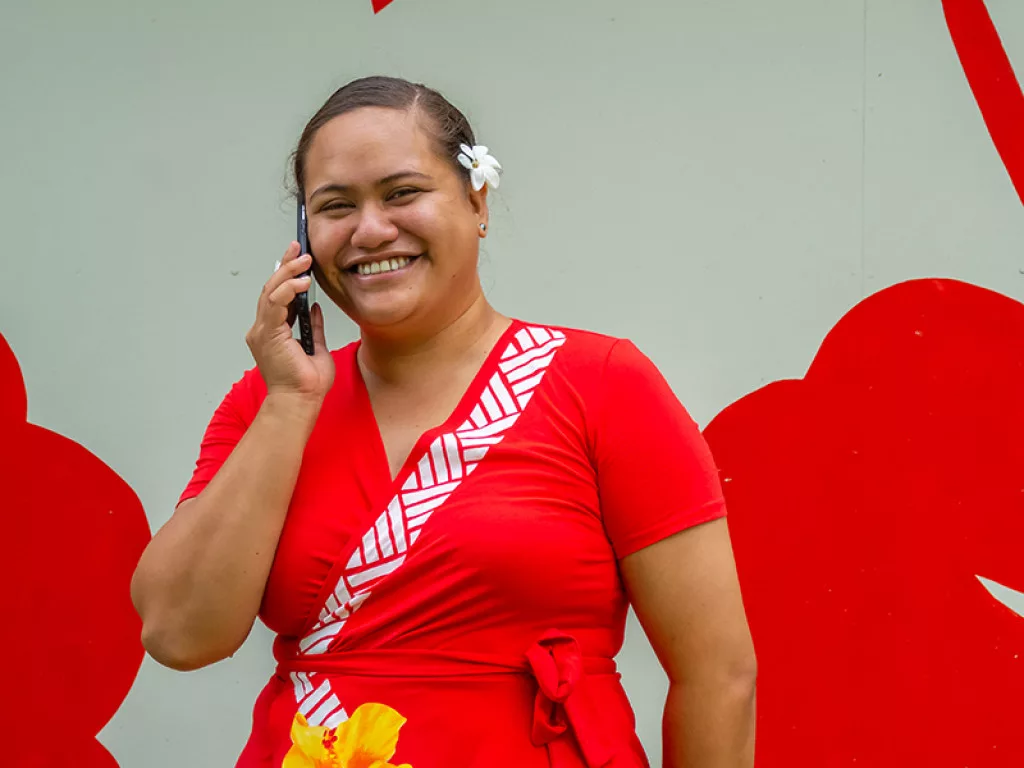 PEOPLE-DRIVEN OPERATIONS
Vodafone Cook Islands prides itself on looking after its people, as evidenced by the company's high staff retention rate.
Staff are treated like family at Vodafone Cook Islands, as they carry the company values with pride and honour.
There is an even gender balance across the business with 50 percent of senior and executive leadership positions occupied by women, leading to balanced decision making at all levels.
"What differentiates us from other service providers is that we have specialist, expert staff who are well-rounded across all our platforms. They are important to driving our operations forward," Henderson emphasises.
A handful of specialist experts train new recruits on the job, and last year Vodafone Cook Islands put a number of staff members through courses at the University of the South Pacific.
Costs were covered by the company, so that employees could undertake their studies and apply them back into their roles.
"This was a big success, and this year we witnessed these members of our staff body graduate with distinctions in their respective courses," smiles Henderson.
"We also subscribe to LinkedIn Learning, which we have found to be a very effective learning portal for ensuring that leadership in particular is able to remain current with business thinking and practices."
People are a key asset to Vodafone Cook Islands, and providing staff with the tools and resources to enable personal growth and development in their role and career path is just one of the company's strategic priorities.
"Another key priority for us in the foreseeable future is to complete the rollout of fibre to businesses and homes in Rarotonga, and continue to deliver the best services we can for our growing customer demands," Henderson concludes.