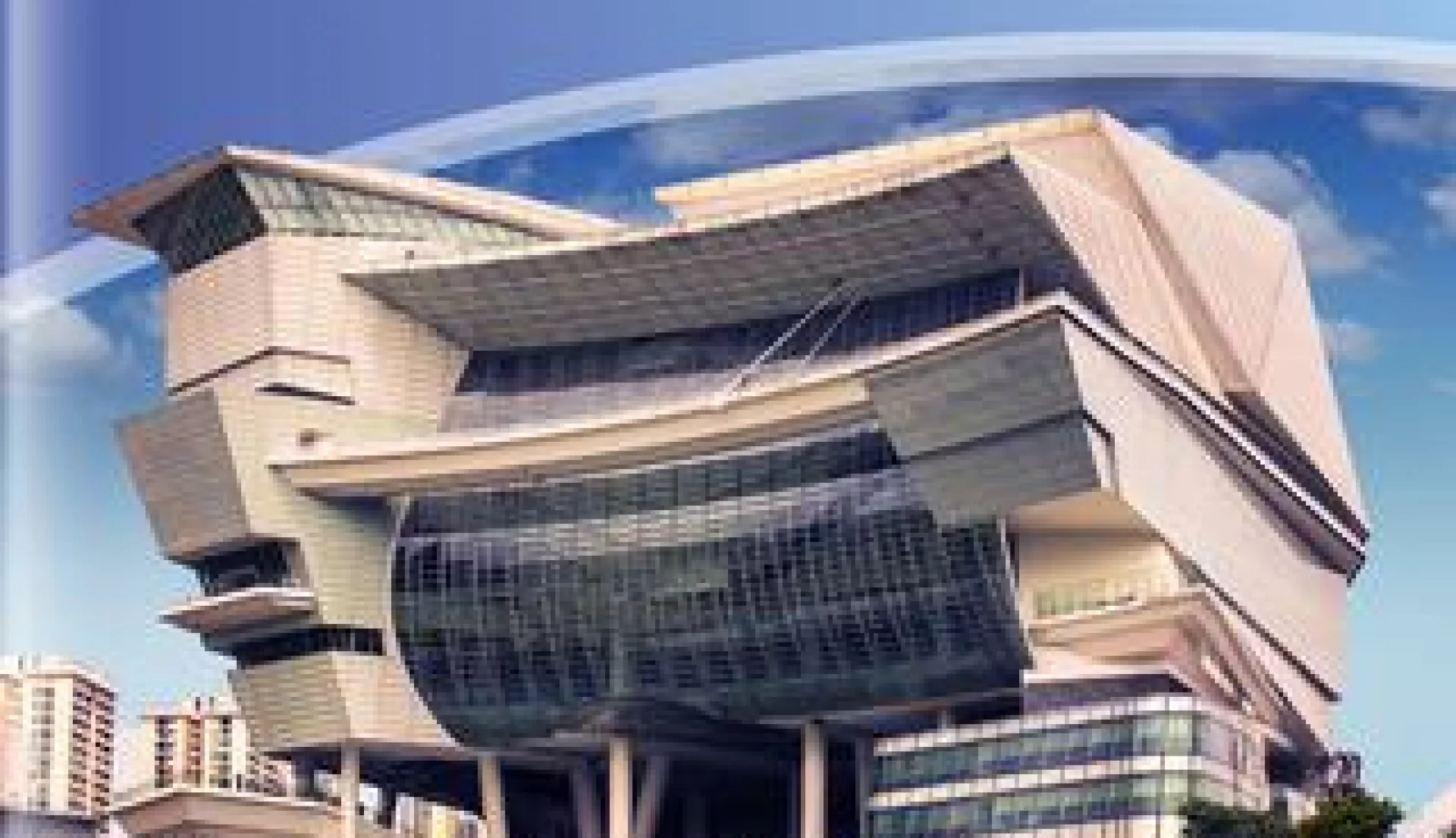 Since ALT Limited was created more than a quarter of a century ago, it has established itself as top-class service provider in Asia and further afield
Writer: Phoebe Calver
Project Manager: Tom Cullum
ALT Limited has been in operation for more than a quarter of a century in the façade consultancy industry, advancing over time to become a one-stop provider and the leading consultant in Asia.
The Company was founded in 1991 by Company Principal, Joe Theodore Khoury, and soon after it began its now extensive portfolio of work on a number of high-profile assignments. The initial projects included Taichung Tower in Taiwan, Seocho Fashion Centre in Korea and the Hong Kong Electric Company headquarters.
Khoury begins: "Over the years we have established partnerships with the world's top architects and owners, playing a vital role in the development of facade systems for various celebrated landmarks around the world."
After a relatively short period of time in operation, ALT expanded its efforts into the Philippine market, with noteworthy projects that included the GT International Tower, RCBC Plaza, Rockwell Centre, The Manansala, One McKinley, One Legazpi Park and Pacific Plaza.
A year later in 1998, ALT was awarded the most prestigious project in the Far East, the Taipei 101. Before the Burj Khalifa – another ALT project – was built in 2010, the Taipei 101 was the tallest building in the world and perfectly supported the Company's portfolio of 100-storey projects. These skyscraper developments include Shanghai World Financial Centre, International Commerce Centre in Hong Kong, Ping An Financial Centre in Shenzhen and Lotte Tower in Seoul.
"The bulk of our projects are situated in Asia, due to the fact that our offices are set-up in Manila, Hong Kong, Shanghai, Shenzhen and Kuala Lumpur," continues Khoury. "This year we have worked to expand our reach through the opening of our Cebu City office, the second largest city in the Philippines that perfectly caters for the quickly expanding Visayas-Mindanao building construction, and soon we will be opening offices in Indonesia and Thailand."
"Our expertise in the market stems from more than two decades of design and practical experience in façade consultancy, adopting a proactive approach and formulating viable solutions. We address the concerns and coordinate closely with clients before the design has the opportunity to evolve too far.
"Our design team operate on state-of-the-art software in order to achieve accurate results in drawings and reviews, alongside utilising regular training and research to keep us abreast of the latest design trends, design engineering and technical management of cladding and wall systems."
At ALT the Company brings together the best minds, who are all well-versed in all aspects of the façade consultancy business in order to provide the best possible service.
Industry expertise
In its present form ALT's operations are run by more than 100 personnel, half of the staff are highly experienced engineers and designers, all of which hail from different countries and cover a variety of 10 languages.
"The progression of our employees is incredibly important to us, and in order to monitor progress we carry out annual performance assessments for our employees," explains Khoury. "We more often than not send our employees to training opportunities abroad, including visits to the latest technology and testing facilities available in the market."
Every employee within the Company works under the philosophy of accountability, which subsequently encourages a sense of ownership on each and every project they are involved in.
Khoury adds: "We believe that hands-on experience in dealing with the projects is the best way to educate yourself, especially in the case of the complex world of façade design. In general our philosophy is to hire locally, which is predominantly due to the language, industry familiarity and at the same time local culture."
Sustainable emergence
ALT has built its foundations as a market leading company in façade consultancy, however, with the recent emergence of 3D-based platforms, sustainability and green building initiatives – as well as the emerging popularity of façade access and maintenance strategies for buildings – the Company has recently diversified its services.
"Now we are BIM (Building Information Modelling) –ready, offer LEED and façade access consultancy, allowing us to take on more of a holistic approach to each of our projects when it comes to both design and construction," continues Khoury. "Now our services are available for owners, developers and architects across façade, LEED and facade access consultancy services, design and engineering development, structural analysis of systems, value engineering and cost estimate, procurement and subcontractor selection, new material review study, peer review and due diligence studies among many more."
Local representation
Over the years there have been three constant strategies that ensured success in every project undertaken by ALT, these includes persistence, quality & experience and the continuation of education.
"We have been privileged to work on some of the most prestigious projects in the world and are excited to work on a selection of new projects that are in the pipeline at present," affirms Khoury. "These projects include the Benpres Redevelopment in the Philippines, Duo in Singapore and Landmark Pinnacle in London.
"There are several exciting projects in the Asian region at present – particularly in China – and as we have strategic offices in China, Manila and Kuala Lumpur we are easily able to service the area accordingly.
"Utilising local representation has been key to all of our projects, not only those in the pipeline but also the current projects we are handling, making for the smooth coordination of both design and construction at all times."
Although the Company's history is firmly cemented in the Asian region, it also has strong connections in the far east where ALT provides services to Saudi Arabia, Kuwait, UAE, Egypt and Qatar, as well as Italy, the UK, the US, Argentina and Chile.
"Despite the fact that we are independent and work towards remaining un-biased in the market, we also recognise that it is important to familiarise ourselves with all local manufacturers, suppliers and installers as buying local materials is far more economical than importing," concludes Khoury. "It is a combination of our attitude, talent within the team and extensive industry experience that has led to our success, and we hope that moving forward this will enable us to expand into other markets as a multi-discipline company."
VIEW ALT Limited BROCHURE