Renewable energy is vital for the future of people and the planet. We take a look at Professional Wind Services and speak to Director Kym Dodd, about turbine installation and projects across Australia.
TURNING TURBINES DOWN UNDER
Renewable energy is the key to a healthy greener future.
In the Asia Pacific (APAC) region, the energy space is growing to accommodate an explosive rise in population, and in the face of the climate crisis, renewables are a core facet of infrastructure development moving forward. Because of this dual necessity relating to people and climate, green energy is a promising space to be operating within.
"In Australia, the industry itself is experiencing significant growth and has developed into a more mainstream field with extremely exciting times ahead," begins Kym Dodd, Director at Professional Wind Services (PWS). "The main challenge as an industry is around resourcing both the construction and operation and maintenance sectors.
"Historically speaking, there has been an approach of bringing international workers into the country on working visas and the like. Whilst this has assisted project execution in the short term it has failed to further develop and mature the companies and people required moving forward. Other challenges in project execution include cost pressures from a range of factors."
PWS is a part of this growing and necessary industry. The company provides industry expertise to help execute and support wind turbine projects all across Australia.
"Our aim at PWS is to provide personalised and professional advice and assistance, based on a highly consultative approach with our clients," Dodd explains. "Our team carries out an initial assessment of the best solution to client requirements, and a proposal is presented specifying each component of the project for client approvals, while our work is carried out as required in a timely and efficient manner. We see each client relationship to be a partnership, and success to be our fundamental focus." Utilising decades of experience, the PWS team has specialist knowledge in all areas of turbine maintenance and installation and is well equipped to structure comprehensive and effective strategies specific to client circumstances.
"PWS commenced as predominantly labour hire in the operations and maintenance sector. Over the past several years, the company has evolved into a capable construction outfit, completing the full installation on 12 projects here in Australia."
Based in South Australia, PWS has a workforce that fluctuates anywhere between 50 and 140 people, depending on specific project timing. PWS's main clients include Vestas, BMS and SGRE along with many other stakeholders in the industry.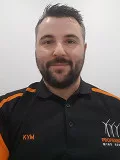 DUNDONNELL WIND FARM
One of PWS' largest projects to date is the Dundonnell Wind Farm (Victoria), undertaken in the third quarter of 2020 and which involved three main cranes operating 24 hours a day at times to get the project complete.
The project was a collaboration between the well-known Australian developer, Tilt Renewables, and the company Vestas Wind Systems (Vestas), while making use of PWS' professional services to a very successful end result. PWS performed the full mechanical and electrical installation, and had 80 wind turbine generation systems (WTGS) completed for Vestas.
"The Dundonnell Wind Farm was a very important project for us," Dodd tells us. "Tilt Renewables is a prevalent developer in the country and has a very strong presence in the industry. Vestas is a leading Wind Turbine OEM (original equipment manufacturer) globally, and there is a lot of opportunity to develop further projects in the future.
"The project itself consisted of work across 80 wind turbines, quite a sizable task. This was during the COVID-19 pandemic period as well, which made it more challenging to undertake when you consider the account restrictions, sanitisation, and other requirements. However, in light of these issues, it was really important for us to show that we could perform and do well. Having completed the Dundonnell Wind Farm project successfully, we have opened up promising opportunities for the future in Australia."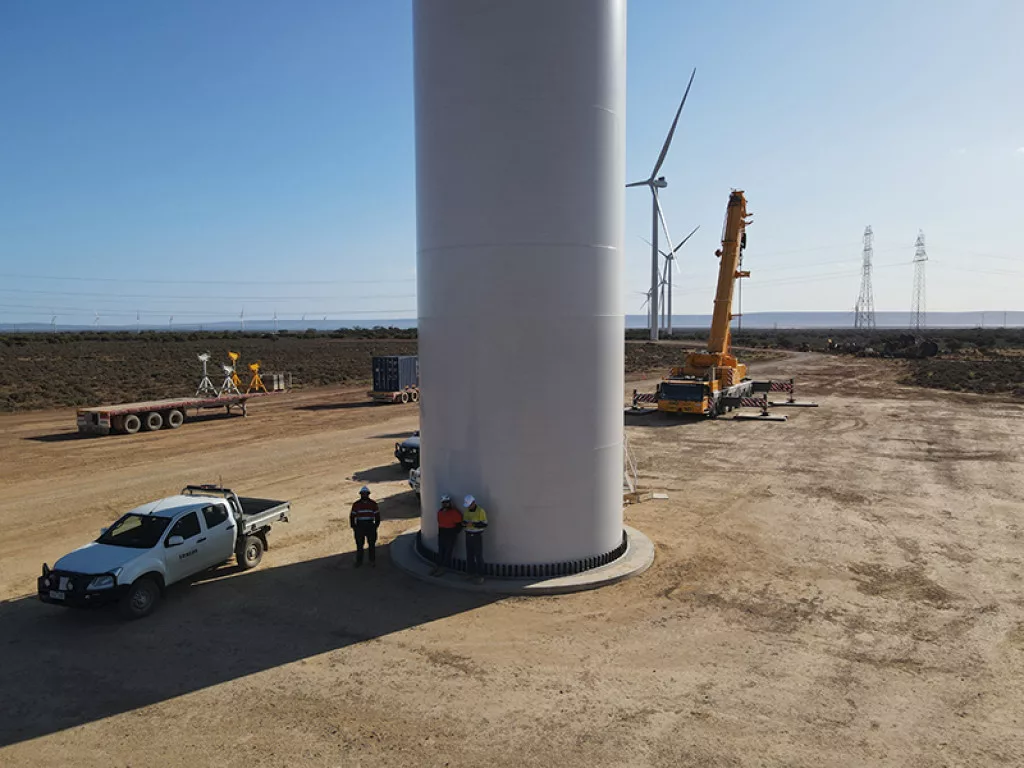 RENEWABLES ACROSS AUSTRALIA
PWS has also undertaken work in the Port Augusta (South Australia) region.
"Geographically speaking, there are two projects that we have worked on in Port Augusta so far," Dodd elaborates. "Vestas was our client for both projects, the first being developed by Iberdrola, a global energy leader in renewables, and the second was a similar yet smaller project developed by Nexif Energy in the same region, each consisting of 50 and 24 WTGS' installations respectively.
"We did these at the same time, and the Iberdrola project in particular was unique because it was a hybrid project that involved another company working on installing solar power."
On top of undertaking the initial stages of projects, PWS' work on its Berrybank Wind Farm (Victoria) highlights the company's supporting services, and its commitment to fully realising the end goals of its clients.
"We performed a full-circle service for the Berrybank project," Dodd says. "A couple of years ago we were involved in stage one, and we returned this year to complete stage two and ultimately the project as a whole.
"We have quite a few lined up at present. It's a small market, but it's very important to be reliable and able to take up projects and challenges."
"The industry itself is experiencing significant growth and has developed into a more mainstream industry, with extremely exciting times ahead"

Kym Dodd, Director, PWS
LOOKING AHEAD
For Dodd, the renewable energy industry has been a point of interest since its inception in Australia, and a field in which he has always seen opportunity and promise.
"I completed my mechanical trade at the age of 21. At 24 I applied for an opportunity at Vestas and was successful," he reflects. "Being a relatively new industry, I was attracted to the opportunity to further develop my skills. I then spent nine and a half years at Vestas travelling the APAC region, working across many construction projects. In my time at Vestas, I completed my electrical trade.
"I then moved to an exciting opportunity at Infigen Energy (now Iberdrola) as a Site Manager for a year at the capital and Woodlawn Wind Farms. With the arrival of my fiancée and my second child, we relocated back to South Australia to be closer to family. I then started PWS and have been operating for almost five and a half years."
Today, PWS has been engaged for the installation scope of work on the MacIntyre Wind Farm (Queensland). The project itself is set to begin in October of 2022, and on top of the MacIntyre Wind Farm being PWS' largest projects to date, it is the core of the company's focus in the near future.
"We are also looking beyond Australia to markets further afield," Dodd adds. "We have longer-term plans to expand into the New Zealand and APAC regions, as well as the offshore wind market to provide our professional services abroad.
"It really is a very exciting time for PWS!"