Sun Metals is the ambitious, environmentally responsible zinc refinery competing on the world stage. We explore sustainability and expansion with CFO, Michael Choi.
FUTURE FACING METALS
Although you may not know it, zinc powers modern society.
From automobiles to construction materials, the metal is indispensable in protecting steel from corrosion, prolonging its lifespan whilst also saving natural resources including iron ore and other energy sources.
"Sun Metals' mission is to be the safest, most environmentally responsible and most competitive zinc refinery in the world," opens Michael Choi, CFO at Australia's largest zinc refinery.
Sun Metals operates as an Australian private company, 100 percent owned by global nonferrous metal refining giant, Korea Zinc. Whilst Korea Zinc boasts a presence in the refining sector dating back to 1974, the Sun Metals zinc refinery in Townsville, North Queensland was commissioned in 1999 as its parent company's first overseas operation.
Michael's entrance into the zinc refining space began with a role at Korea Zinc as a director of the strategies and planning team, overseeing mergers and acquisitions and guiding investments in mining for off-takes and foreign subsidiaries.
Australia was a strategic choice for Korea Zinc as a continent blessed with natural deposits that have been an invaluable source of wealth since they were first unearthed in the late nineteenth century. It was this potential combined with Australia's innovative stance on sustainability that encouraged Michael to consider a role overseas.
"I volunteered to take an opportunity in Australia since there are lots of future business opportunities with skilled and professional people and of course, it is full of resources and renewable energy," he says.
Since its inception, Sun Metals continues to source 35 percent of its raw material from zinc concentrate resources within Australia, whilst the remainder is imported from mines in Alaska and South America.
"Our Special High Grade (SHG) zinc is a premium product which meets the stringent quality standards required under Sun Metals' registration with the London Metal Exchange and is mainly sold to steel companies for galvanizing purposes," explains Michael.
A valuable output and secondary product of the zinc refining process, Sun Metals also sells sulphuric acid to clients, which is then used in the production of fertilisers and other industrial applications. Zinc alloy metal and by-products of sulphuric acid including copper cake, cadmium and iron oxide are also sold to both domestic and international markets.
Aside from the company's mandate of maintaining a competitive edge through environmental sustainability, safety is the paramount concern for Sun Metals and its team of over 350 employees.
With such a clear mission at the fore, we see how Sun Metals practices what it preaches by both safeguarding its solid stance on sustainability and maintaining advantage through strategic investments.
"Sun Metals has a focus on being the safest, most environmentally responsible and most competitive zinc refinery in the world"

Michael Choi, CFO, Sun Metals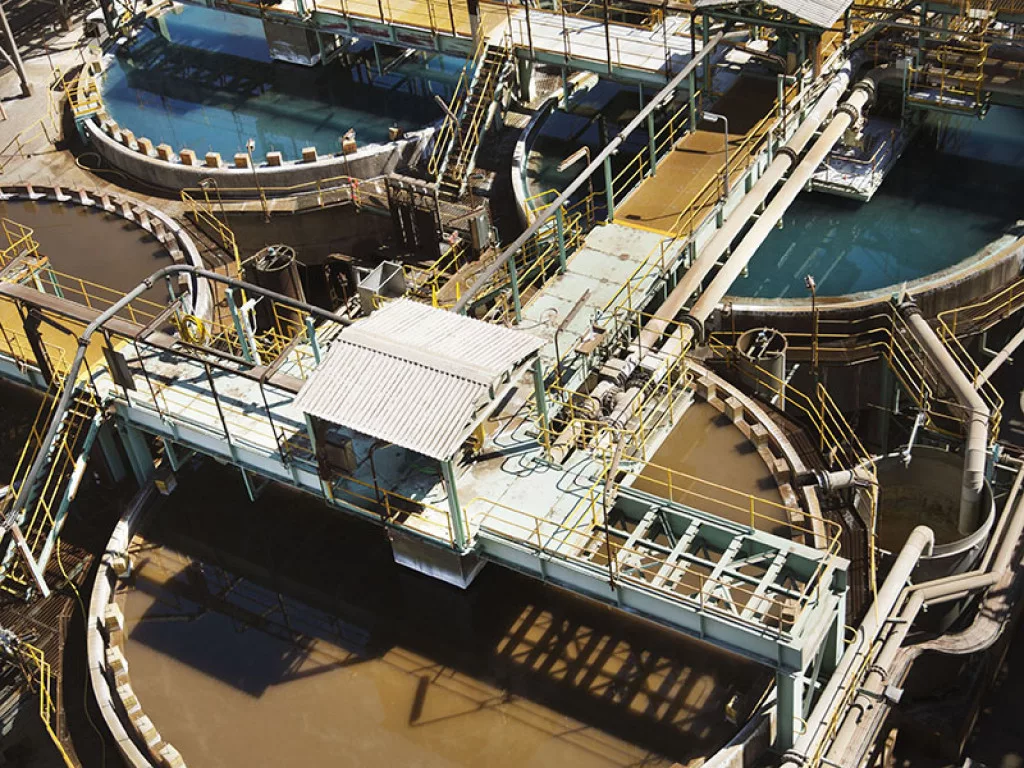 SHIELDING SUSTAINABILITY
As a reflection of its environmental commitments, Sun Metals upholds the ambitious goal of becoming 100 percent 'Green' by 2040, and 86 percent by 2024. This pertains to achieving both the highest level of 'environmental-friendliness' possible, and the utmost productivity efficiency.
Although a sustainability focus is embedded into the wider Korea Zinc enterprise within its three major management policies across all operations, this is particularly pertinent in Australia as an area that has begun to weather the extreme effects of climate change.
Both Korea Zinc and Sun Metals devised an environmental management system with an emphasis on wastewater disposal through evaporation. As a result of these efforts, Sun Metals successfully navigated natural disaster when widespread flooding struck Australia in 2019, without causing any environmental damage.
"Our track record includes the advanced recycling of process water, designed so that no water leaves the site except via evaporation," says Michael.
Aside from wastewater treatment, solar power is a major component of Sun Metals' sustainability efforts as the company endeavours to run its plant with 100 percent renewable energy.
A major development in this field came in 2018, when Sun Metals built the largest industrial solar power plant in Australia, with a capacity of 124 megawatts (MW). Since installation, this has been producing 25 percent of the refinery's total power demand.
"We built this solar farm with A$199 million investment and without any government funding," he explains.
In 2020, Sun Metals achieved a first for the zinc industry, when it joined the 'Renewable Energy 100' Initiative (RE100). This involves a strategic declaration to supply 80 percent of the company's electricity with renewable energy by 2030, and 100 percent by 2040.
"As the second largest single site consumer of electricity in Queensland with 30 percent of the cost generated from the electricity price, managing electricity was one of Sun Metals' business risks, but also an opportunity.
"With the 124MW solar farm at our site, we have also invested 30 percent equity in 923MW Macintyre Wind Farm at South Queensland. Both the solar and wind farm will cover 86 percent of our electricity usage in 2024 and all we have to do is fulfil the remaining 14 percent with batteries or any other renewable projects," adds Michael.
The establishment of Ark Energy in 2021 has been integral to these developments as a producer of green hydrogen that aims to entirely decarbonise the energy supply across the whole Korea Zinc footprint.
"Ark Energy's mission is to be the most competitive producer of green hydrogen in the world and an extreme user of hydrogen. This way, Ark Energy will make hydrogen pervasive throughout the group's businesses, and will also be a demand creator of hydrogen."
Ultimately, Ark Energy will build a domestic hydrogen economy, that can then export green hydrogen to Korea Zinc and other customers in Northeast Asia.
"Ark Energy has worked closely with Sun Metals' team to build a pilot plant at Sun Metals' site, called the SunHQ project. This will start with a 1.25MW electrolyser, refuelling station and five hydrogen fuel cell prime movers to supply to third parties with short haul fleets running back to our base at SunHQ," outlines Michael.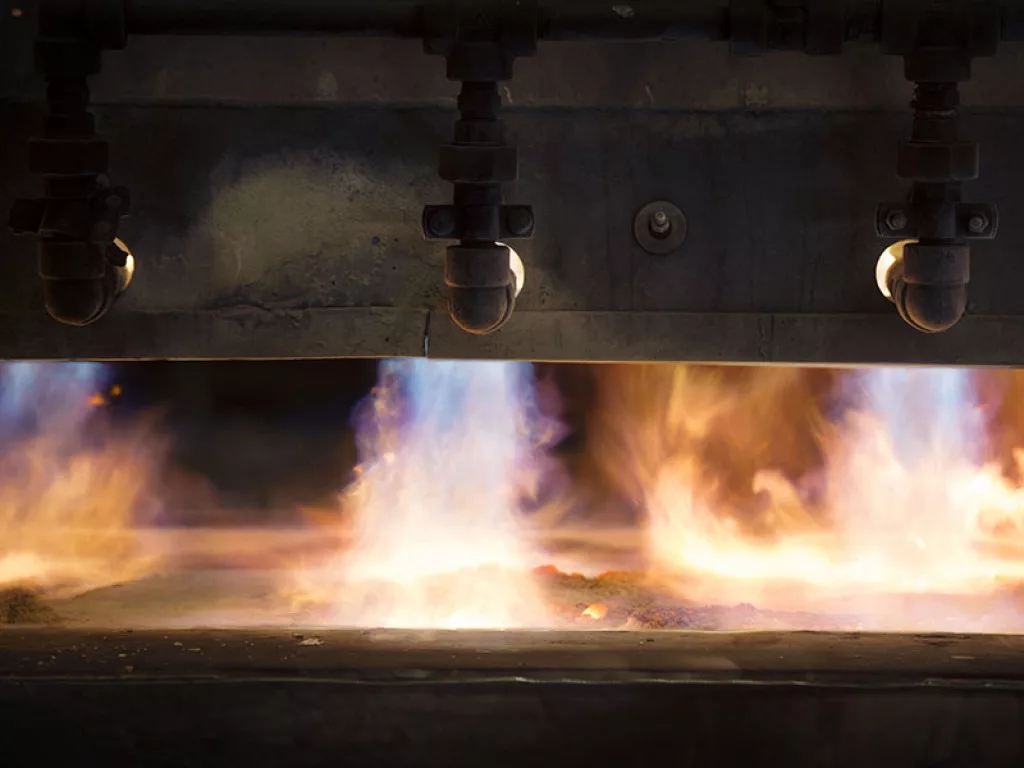 THE COMPETITIVE EDGE
Aside from its industry-defining stance as an eco-friendly operation, Sun Metals utilises investment as a tool to guarantee the edge as a true competitor on the global stage of metal refining. Embracing innovative technologies is instrumental in this regard for keeping pace with the latest developments in the field.
"Sun Metals has been investing heavily in artificial intelligence (AI), digital transformation and robotic processes," Michael tells us.
"Our goal is to build advanced manufacturing capabilities in Townsville, up-skilling refinery operators and maintenance workers in robotic technology."
Projects dedicated to this streamlining of operations are ongoing, and amount to the tune of over A$7 million in investments so far.
Securing these cutting-edge technologies and processes, Sun Metals is well-equipped for expansion, gaining further advantage by increasing the sheer volume of its output.
"We are currently involved in a A$455 million expansion project which will increase our zinc metal production from 230,000 metric tonnes (MT) to 300,000 MT. This project has brought 830 full time equivalent jobs to Queensland and there were about 400 construction labourers on site when it was at peak," he comments.
Commissioned for mid-2022, this expansion project will see Sun Metals ranked as the sixth largest zinc refinery in the world. Michael's efforts for the immediate future will be overseeing the stabilisation of this major expansion.
With a leading reputation as one of the most technologically advanced zinc refineries worldwide, Sun Metals and its high-grade metals will continue to fuel modern life.